What is Xantsing ?
Xantsing is an ancient Chinese aphrodisaic and apperitif which resembles a strand of an irregular shaped noodle or spaghetti stick Its basic ingredient is rice flour, enhanced by the addition of herbs and spices, and it is that mix of herbs and spices that give Xantsing its alleged magical properties.
The Chinese are renowned world leaders in natural medicines, so it is no surprise that the most potent of remedies, especially those with aphrodisical properties are closely guarded secrets, handed down from family member to family member.
Due to the nature of the secret ingredients, which vary from Province to Province and family to family, Xantsing has never been mass produced, each strand is meticulously hand rolled, shaped and left to dry naturally.
As such Xantsing was only brought to the table for special occasions, such as celebration meal or an intimate dining experience, and was placed in a receptacle similar to the one displayed below.
The container is filled with hot water through the central hole, and individual strands of Xantsing are placed in the smaller holes, the ends being immersed in the hot water. This had the effect of softening the ends, making them pleasant to the palette. A diner would select a Xantsing strand, bite of the pliable part only and enjoy, placing back the rigid part into the container to be softened by the water ready for the next bite.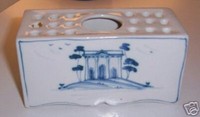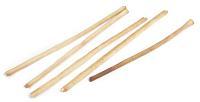 Update : Recently found during extensive excavations in Quadung Province is a Xantsing stand - used to support the precious sticks prior to immersement, and a receptacle, supposedly to hold those precious and secret herbs and spices used to make Xantsing .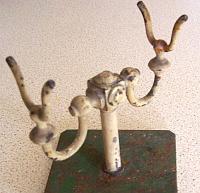 Update March 2009 !
This very interesting porcelain bowl, shown below, has been brought to my attention.
It carries the makers marks of H&S L Oriental, has Cloisonne decoration and a brass top.
The quality is exceptional, far too good to be a simple Rose Bowl, so many are thinking it could well be a Xantsing bowl?
Either made for export or to be used for very special celebration meals.
Why a Xantsing bowl - the top is brass (or bronze) typical of Oriental ware and it is the 'right size'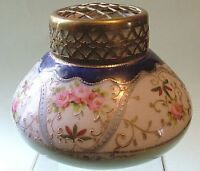 You decide - is it a Xantsing bowl or a Rose Bowl ?