Picking a mobile device used to be easy, with only a choice of regular mobile phones to work your way through. Today, it's a fair bit harder with
tablets
,
phablets
and smartphones all available. If you're confused by all the terminology and can't work out which device you need, don't panic.
We're here to help with this guide to our favourite smartphones - there's even a handy
comparison table
.
---
Apple iPhone 5S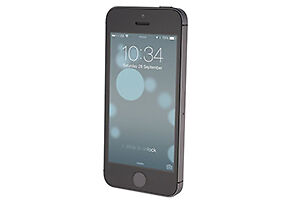 eBay loves: Excellent screen quality, great performance and a brilliant operating system
Watch out for: It's a little expensive
RRP: £549
Apple's high-end smartphone. With a high-quality screen, fast processor and brilliant operating system, it's still one of the best handsets out there, but its 4in screen is starting to look a bit small now.
---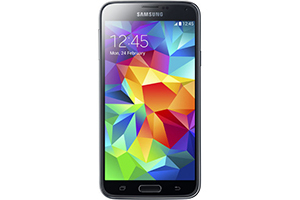 eBay loves: Superb, large screen, great performance and a brilliant camera
Watch out for: Might be too large for some people
RRP: £550
This is Samsung's latest and greatest Android smartphone. With a large 5.1in screen and fast processor, it's a gorgeous and powerful phone, with a great range of apps available. Watch a video review of the Samsung Galaxy S5.
---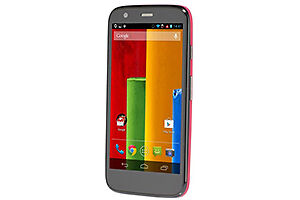 eBay loves: Great price, runs the latest version of Android
Watch out for: The camera's not great
RRP: £135
If you're looking for a budget phone, look no further, as this is the one to buy. Its camera is a little weak and you can get higher resolution screens, but it runs Android well and is an absolute bargain.

---
Comparison table
Apple
iPhone 5S
Samsung
Galaxy S5
Motorola
Moto G
Screen size
& resolution
4-inch
1,136 x 640 pixels
5.1-inch
1,920 x 1,080 pixels
4.5-inch
1,280 x 720 pixels
Handset size
& weight
123.8 x 25.6 x 7.3mm
112g
142 x 73 x 8.1mm
145g
130 x 66 x 11.6mm
143g
Operating
System
iOS 7.1
Android 4.4 (KitKat)
Android 4.4 (KitKat)
Storage
16/32/64GB
versions available
16/32GB versions available
(microSD card slot for expansion)
8/16GB
versions available
Camera
8-megapixel
16-megapixel
5-megapixel
---
Smartphones are your everyday device. They get the 'smart' part of their name from the fact that they can download and install apps, browse the Internet, get your email and more; old mobiles were really just for phone calls and texts.
Today, pretty much every single phone is a smartphone, controlled entirely through a large touchscreen display on the front, although there are a few models that still have a physical keyboard, too.
As you'll see from our section on
phablets
, the lines between the devices are rather blurred. The real difference comes down to screen size, rather than any inherent range of features.
Typically speaking, a smartphone is, as the name implies, a phone first and foremost. It's designed to be carried around with you all day and to fit comfortably into a pocket or bag. The definition of what screen size fits into this category has changed a lot over time, with smartphones coming equipped with larger and larger screens: the Samsung Galaxy S5 has a 5.1in display!
All smartphones sport a SIM card, so that you can make calls and use mobile data, but they also have built-in Wi-Fi so that you can connect to your home network and use your broadband connection, too. All smartphones are expandable through apps, which you can download from the Internet.
Smartphones are where manufacturers put the best cameras too, so if you want to use your mobile device as a camera, here's where to look.
There are three types of smartphone operating system generally available. Apple's iOS is probably the best known and is only available on iPhones. It's extremely smooth and fast to use, and has the best range of Apps. Android is available on a huge variety of handsets, with Android 4.4 (KitKat) the latest version. It's come on in leaps and bounds since launch and is now almost as smooth and easy to use as iOS, and has a similar range of apps to Apple's OS, too. Windows Phone 8 is Microsoft's smartphone OS. It's very easy to use and great for beginners, but it lacks the range of apps that Android and iOS have.
---