Picking a mobile device used to be easy, with only a choice of regular mobile phones to work your way through. Today, it's harder with tablets,
phablets
and
smartphones
all available. If you're confused by all the terminology and can't work out which device you need, don't panic. We're here to help with this guide to our favourite 3 tablets -there's even a handy
comparison table
.
---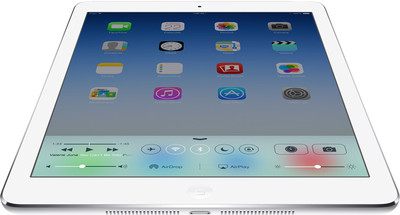 eBay loves: Stunning screen, very light and a powerful processor
Watch out for: It's quite expensive
RRP: £399
The best tablet that you can buy. Despite its large screen, the Air lives up to its name and is thin and light. It runs iOS 7.1 beautifully and has the widest-range of apps available for it.
---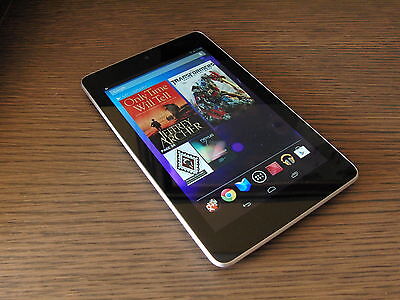 eBay loves: Great price, high-quality screen and the latest version of Android
Watch out for: Plastic case can feel a little cheap
RRP: £199
Not to be confused with the original Nexus 7, the 2013 model is a massive improvement and excellent value. It's truly hand-held, has a bright, high-resolution screen and is extremely fast. With the latest version of Android, there's a great range of apps to choose from, too.
---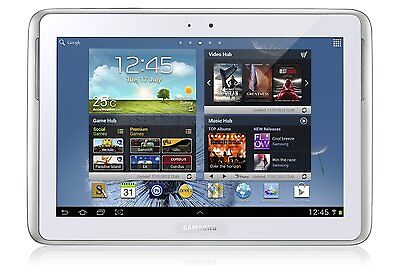 eBay loves: High-resolution screen, stylus control
Watch out for: A little expensive if you don't need the stylus
RRP: £299
This tablet has a great, high-resolution screen and a fast processor. With a stylus built-in, there are multiple ways to use this product. Running Android, it's got a great range of apps available.

---
Comparison Table
Apple
iPad Air

Google Nexus 7 (2013)

Samsung Galaxy
Note 10.1

Screen size
& resolution

9.7-inch
2,048 x 1,536 pixels

7-inch
1,920 x 1,080 pixels

10.1-inch
2,560 x 1,600 pixels

Handset size
& weight

240 x 169.5 x 7.5mm
469g

114 x 200 x 9mm
290g

341 x 171 x 7.9mm
540g

Operating system

iOS 7.1

Android 4.4 (KitKat)

Android 4.3 (Jelly Bean)

Storage

16/32/64/128GB
versions available

16/32GB
versions available

16/32/64GB
(microSD card slot for upgrading)

Mobile data

4G version available

4G version available

4G version available

Camera

5-megapixel

5-megapixel

8-megapixel
---
Tablets represent a relatively new product category, popularised by the Apple iPad. What characterises a tablet is its ability to be controlled entirely through a touchscreen. They come in a wide-range of different shapes and sizes, although all of them have 7in or larger screens, making them easier to use for web browsing and other tasks than a smartphone.
Traditional tablets can be thought of as either very large smartphones without the ability to make phone calls, or laptops without keyboards, with a touchscreen interface only. Some go one step further with a stylus that lets you draw and write on the screen as well as using your finger.
Next, there are convertible tablets, which also have keyboards. To be tablets, rather than touchscreen laptops, the keyboard must either detach completely leaving just the screen, or twist or fold out of the way, so that only the display can be used.
Tablets are generally Wi-Fi-only devices, letting you get online via wireless networks. However, many have a cellular version available for data, letting you browse the web using a mobile network once you've installed a SIM; they typically don't let you make phone calls, though.
There's a wider range of operating systems available for tablets. Both iOS (iPad only) and Android are available, with the same range of features available, as noted above. In addition you can get full Windows 8 tablets, which are usually of the convertible type, letting you switch between full keyboard operation and touchscreen only. Finally, there are no Windows Phone 8 tablets, but there are Windows RT tablets.
Windows RT runs a version of Windows 8 for mobile (ARM based) processors. RT can't run regular desktop Windows applications, but all touchscreen apps available from the Windows Store will run. However, Microsoft's store is poorly stocked compared to Android and iOS. The one benefit is that Windows RT tablets tend to ship with a version of Microsoft Office, making them useful devices for proper work.