A thermal bodysuit is a great way to stay warm in even the coldest of temperatures, whether you are going on a ski trip or trying to survive the winter walk to work. Bodysuits offer a unique one-piece design that traps air inside to keep you warmer than separates can. With various sizing, different materials, and different thermal properties available, it can be confusing to buy a thermal suit without learning a few things about them first.
Thermal Bodysuit Materials
Thermals come in a number of different materials but cotton, wool, synthetics, and jersey are the most common. Synthetics are usually present in most thermal clothing and they are popular for their aeration, stretch, and moisture wicking properties. Cotton is a cheap thermal option, but is not good for anything other than basic wear under regular clothing. Heavy-duty thermal bodysuits usually feature wool, which is very warm, but can cause rashes and itching. Usually synthetic or synthetic blend thermals are the best option.
Thermal Bodysuit Type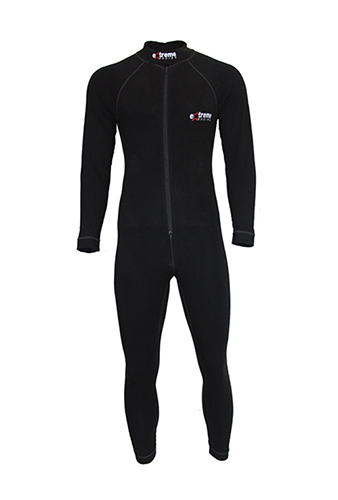 There are several different types of thermal bodysuits. The standard bodysuit is a onesie for wearing under the clothing to add an extra layer of warmth. These bodysuits are base layers and usually you wear them as underwear. Thermal suits one can wear as exterior clothing are also popular. Other options include cycling suits, which keep you warm while giving you the freedom of movement to cycle. Ski and diving suits are waterproof, and usually neoprene or latex rubber rather than cotton or wool. Consider looking for a bodysuit for the specific type of sports or use you need it for to get the best fit and performance.
Thermal Bodysuit Features
Thermal bodysuits come with a range of different features. One of the most common is moisture wicking, which keeps you dry in case you start to sweat, and during exercise, so that you stay warmer. Fabric stretch does not add more warmth, but it does make the thermal suit more comfortable. Look for buttons, snaps, or ties at the wrists and ankles, as these allow you to prevent heat from escaping from around your extremities. Bacteria resistant body suits are great for long-term wear, such as for hunting or fishing trips.
Thermal Level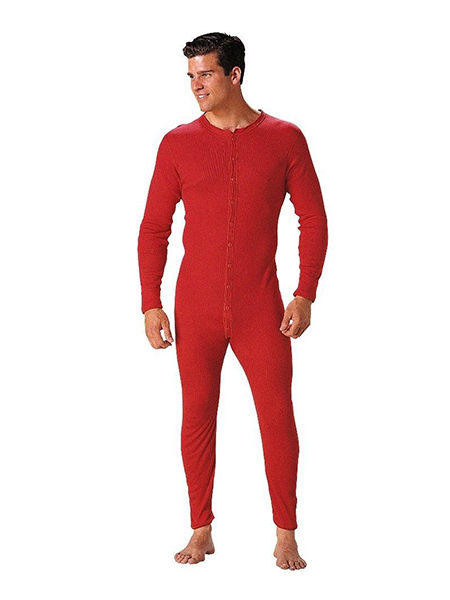 Most thermal suits come in levels of thermal protection, usually as light, medium, and extreme cold protection. It is important to purchase a bodysuit based on where and how you will be wearing it. For example, a thermal bodysuit that you intend to wear indoors might be too warm if it offers medium or extreme protection. On the other hand, if you are climbing mountains in the middle of winter, then you want extreme protection.