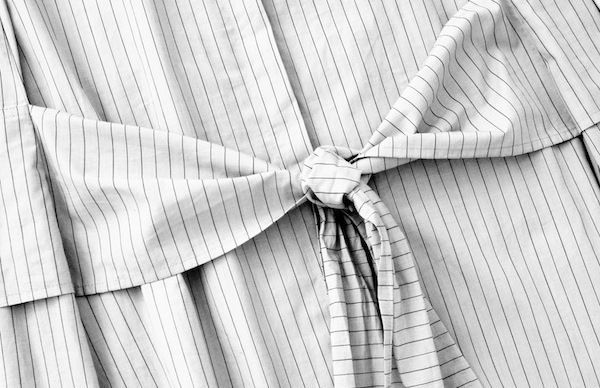 One of the biggest trends to pop up the past few seasons in the fashion world is tie front details on tops, dresses, skirts and even trousers. The tops are especially chic and come in a variety of styles and fabrics that are perfect for casual looks, your work wardrobe and for special occasions like date nights or nights out on the town with your equally stylish friends. Wear these tops with anything from jeans to culottes to leather trousers. You can even try them with skirts and layered over slip dresses. Below is a breakdown of a few of the most popular styles so you are bound to find one that fits your personal taste. Check out the best of each top option below...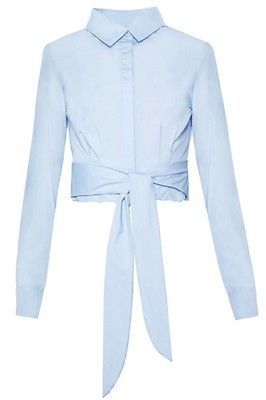 Tie Front Shirt
The classic shirt gets an edgy update with built-in details to get the perfect knot in the front. This is spot on for work and more elevated occasions. Try pairing one of the many options with slim black trousers, a sleek leather bag and a classic black heel. For jewellery keep it pared down and simple with a classic watch and simple hoop earrings. Keep the collar buttoned for a conservative feel or unbuttoned for a more effortless look.
+ Tie Front Shirt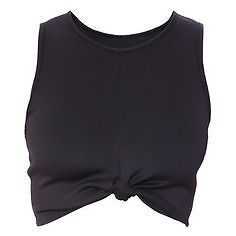 Knotted Crop Top
Spring and Summer is the perfect time to try one of these style tops. With crop details you can show just the right amount of skin with a high-waisted skirt or jeans. To polish this style up a bit, layer on a blazer and wear with a more formal trouser style like culottes or cigarette trousers
+ Knotted Crop Top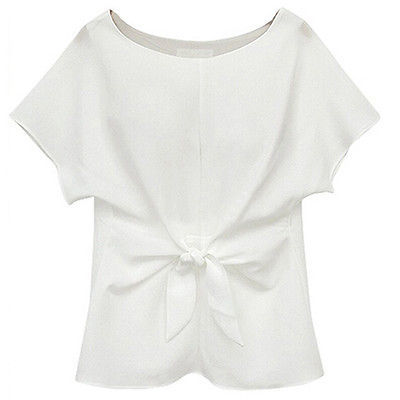 Tie Front Blouse
This version is more general and can come in a variety of fabrics...Silk for work, jersey for the weekend and much, much more. Point is there is a style out there for everyone. Since this style is so versatile you can wear with a variety of denim, trouser and skirt styles.
+ Tie Front Blouse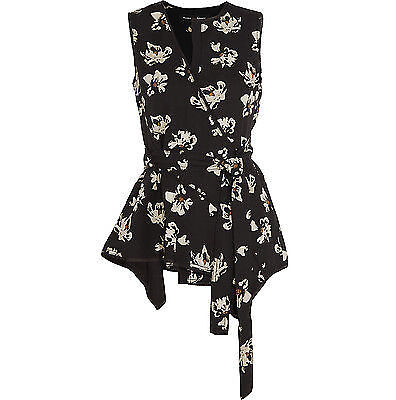 Wrap Top
While not necessarily meant to tie in the front, this option still allows you the possibility of doing so anyway. This can be work-friendly and adds an extra bit of visual element to your look. This option adds a flirty and feminine feel that's great for a date night.
+ Wrap Top