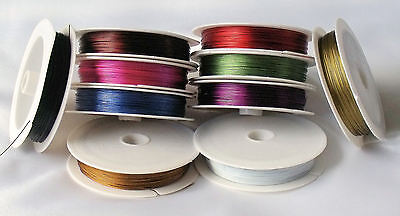 Tiger Tail Beading Wire
Tiger Tail Wires are made of braided wires and coated in nylon which makes the wire is very strong and flexible.
They are available in a various of sizes and colours. Although it is widely used in jewellery making, it is not used for wire wrapping as it is still, and cannot be bent into wire wrapped loops as its ends like other types of beading wires. But its very strong and can be used with heavy, large beads, natural gemstone beads and etc.
Where to used Tiger Tail
If you have some large heavy beads with rough edges, Tiger Tail will be the perfect jewellery wire to use. You can buy in the different sizes from 0.3mm,0.38mm,0.45mm,0.5mm,0.6mm,0.7mm,0.8mm to 1.0mm thick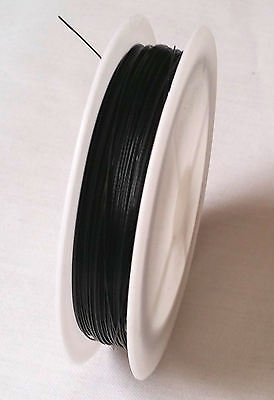 TIPS
TIPS to use Steel Tiger Tail for jewellery making? The first step is choosing the right wire thickness depending on the weight of the beads you are using and cutting the wire to the length of your project. 8 inches is suitable length for bracelet, and 36 inches is suitable length of necklace. Use a Jewellery Making Board/Beading Board Helps you can easily see beads and wire, and then arrange all supplies on your work area. If you haven't got a Beading Board you can use a beading mate or put a white cloth on your work area. Its very important to remember to stop the beads fall off. add a crimp bead and jump ring on steel tiger tail and use a crimp plier to press it String beads on Steel Tiger Tail according to your design. once you have string all the beads on, add another crimp bead and clasp on the other end of Steel Tiger Tail. To make it adjustable add a piece of extended chain on jump at one end . If more experienced can try other fastening methods. I like to use an ancient fastening technique call the Traditional Bead & Loop Fastening. It makes your work unique and original.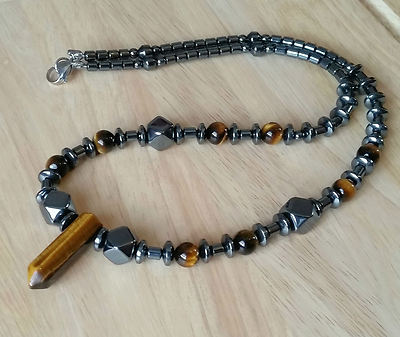 I made this heavy chunky Necklace decorated with hematite and tiger's eye beads using 0.5mm Tiger Tail Beading Wire doubling it giving the necklace extra strength to secure the heavy Tiger's Eye Pendant.
Finish with 304 Stainless Steel Clasps and Finding.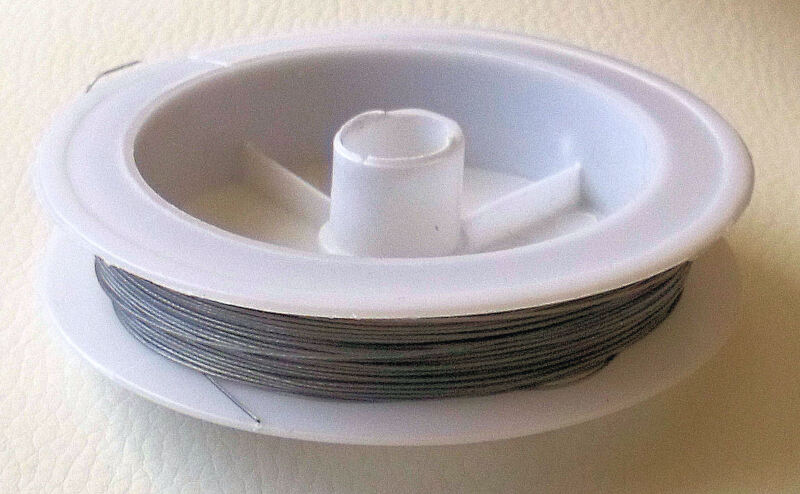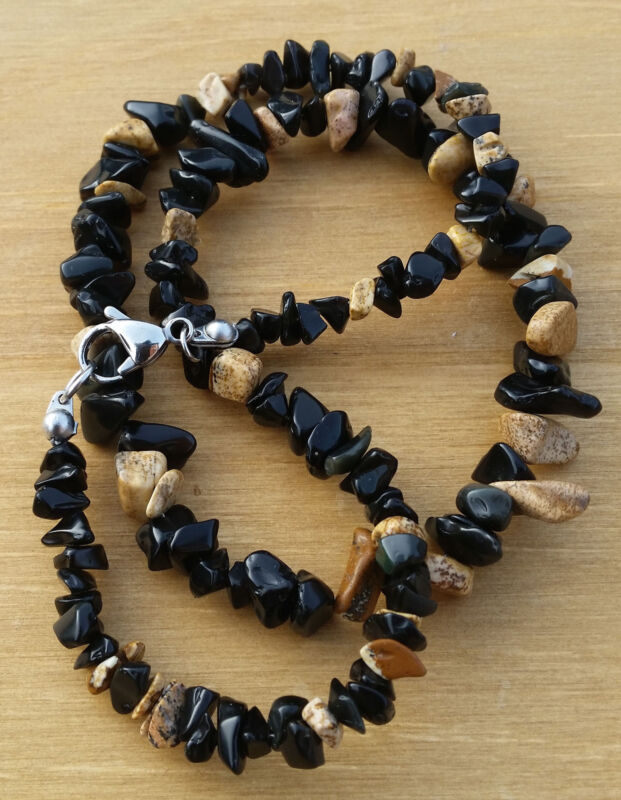 Add a caption
Natural Gemstone Chips Beaded Necklace Made with Tiger Tail Beading Wire
If you want to buy A Steel Tiger Tail? You will have to shop around, it may be cheaper online. I will recommend eBay, because its a huge market place with several beads and jewellery findings sellers. That give you more choices and its easy to find the colour and size you need for your project. For Your Handmade Jewellery, Fashion Jewellery, Beads and Jewellery Findings Visit My eBay Store TaKuKai

Thanks Very much for your time and I hope this guide will be useful in your beading life.