Ring in the Holidays!
Who doesn't love a good Christmas party? All of the festive decorations, having your friends and family over, and getting to enjoy time with those you love. Of course, one thing that keeps many people's spirits a little bleak this time of year, is the cost of everything. If you think throwing a Christmas party may be out of your budget, think again! I've got some great tips and ideas that will help you have an incredible party that is well within your budget.
Invitations
Instead of going with paper invites which would cost both the price of the cards as well as the postage, op for e-vites. There are numerous card sites online that have invitation templates to pick from - you fill in the information about your party and add your guests email address'. They'll be totally free and your guests will get them instantly!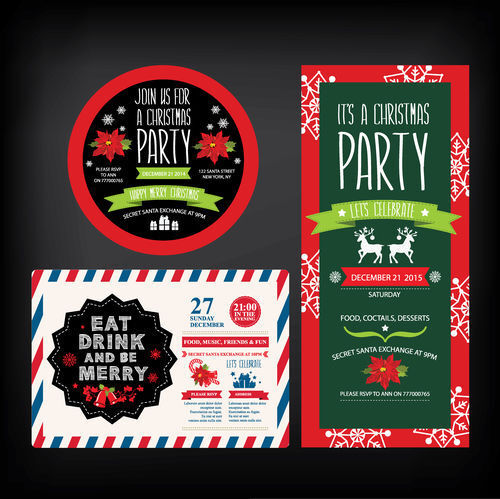 Decorations

The great thing about having a party this time of year, is that your house is already decorated for the holiday. If you feel that your house could use with a bit of a decorating boost, instead of buying things at full price, check out a thrift store such as GoodWill or find them on ebay for a low bid. They usually have a ton of Christmas decorations at a fraction of the cost.

Also, if your kids like being crafty, ask them to make some cute decorations to hang up. Paint pictures of snowmen or Santa. Help them cut outpaper snowflakes to hang on the windows. Even a simple red and green paper chain can give your home that holly jolly feeling.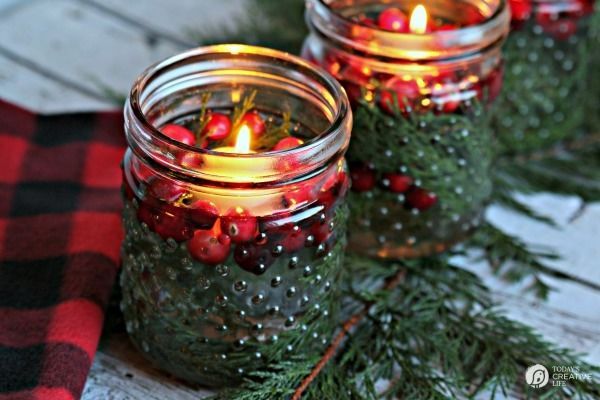 Food

There's a few different ways to save on food. You could have a pot luck, where each guest would bring a dish, maybe their favorite food that they only make around Christmas time. This takes the financial burden off any one person or family, but gives all party goers a delicious menu to eat from.

If you'd rather not have lots of heavy food at your party, go for just appetizers. Look up simple and yummy appetizer recipes and compare them to what ingredients you have at home. You can put together a truly delicious spread of apps that won't cost a bundle if you check your pantry and cupboards before going to the store. Also, consider having your party in later afternoon - early evening - like 4 - 6pm. People will be in a snacky mood but might hold back on eating too much with dinner not too far away!
Keep it easy on yourself and use disposable party products. See all the stylish ideas in my Party Products Collection.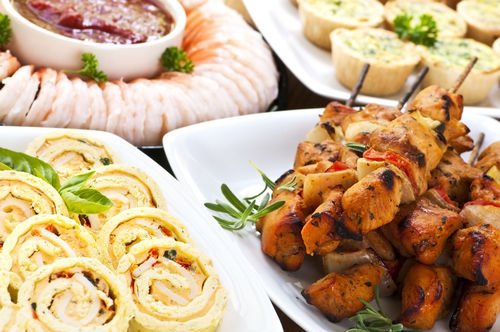 Music
No need to buy holiday CDs and juggle them all night long. Go online to Pandora and enjoy their large selection of Christmas music channels. They have everything from traditional Christmas music, country Christmas, to even rock versions of Christmas songs. The music will play through your entire party and you'll never have to mess with it.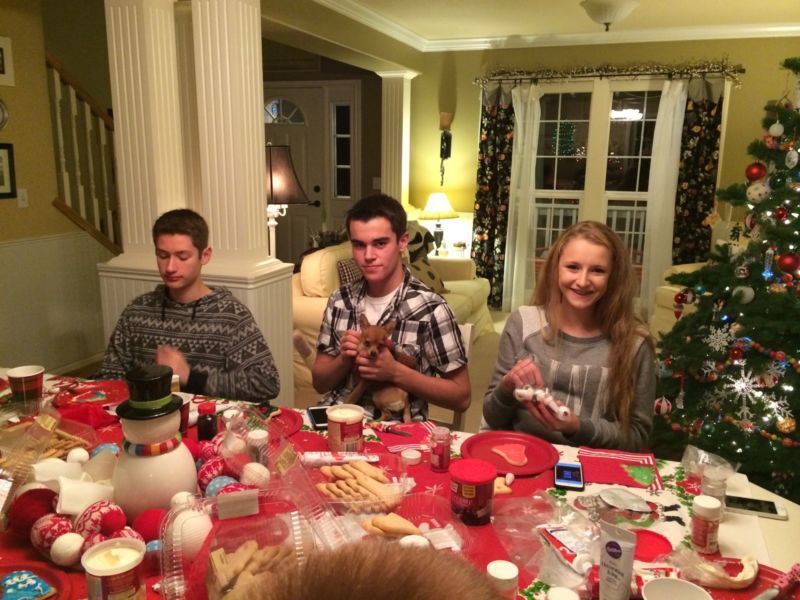 Kids Entertainment
If you're thinking of putting on some Christmas movies for the kids while all the mommies and daddies are mingling, check out the subscription services you already pay for. Netflix, Hulu, and Amazon all have movies available for their subscribers. Don't forget to check your cable's On Demand menu, as well! If you're thinking of renting, check out Redbox's selection - they're one of your cheapest options.
Consider setting up a station in the kitchen for the kids to decorate cookies for themselves and their family to take home. The night before your party, spend the evening making cut out sugar cookies with your own children in preparation for the awesome cookie decorating the night of the party. You can usually find holiday coloured sprinkles, icing, and coloured sugar at decent prices and the kids will love decorating their cookies with them. This is a great way to entertain the kids and give all of your guests something special to take home.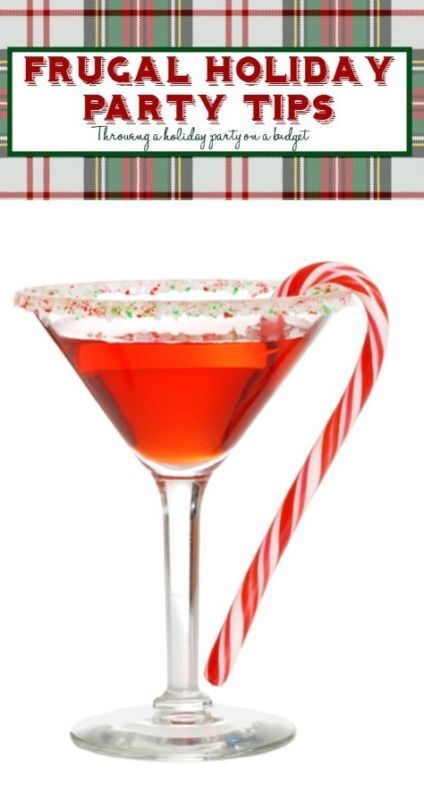 Add a caption
How to Throw a Holiday party on a Budget - It's possible with these easy tips.