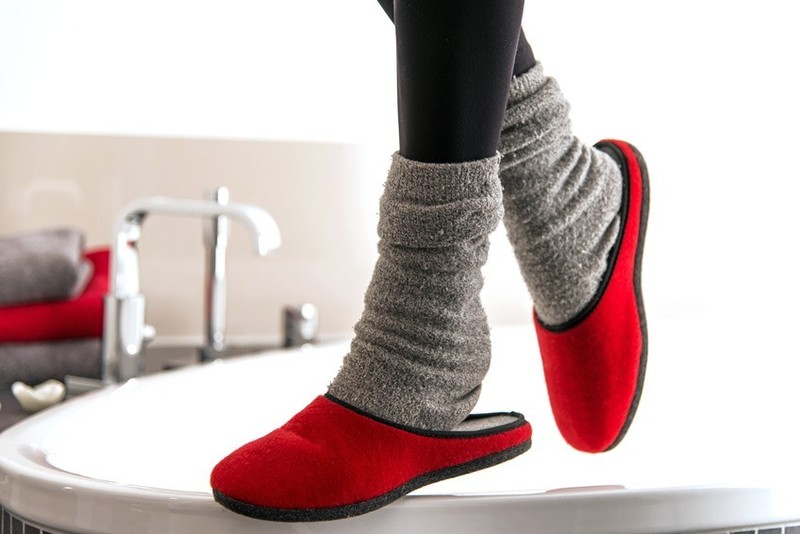 According to the studies, almost 20% of accidents happen at home. While renovating interiors, we should pay attention not only to its design and functionality, but mainly to safety. Bathroom is a place with the highest volume of accidents. How to minimalize the risk of getting injured?

Slips and falls are the primary causes of injuries that happen in the bathrooms. To avoid this, invest in slip resistant floor tiles. The bestceramics are the ones with textured surface which gives them an anti-slip rating and impregnated with a non-slip material.

If your bathroom has been already renovated and you did not use anti slip tiles, you should get some slip resistant mats that have rubber backing on the floor. There are really mats designed for the bathroom. For the shower or bath, a mat with suction cup backing would be ideal to avoid slip. Wall holders will help you getting in and out of the bath and shower without the risk of fall.

Equally often, hazard of scalding with hot utility water might occur in the bathrooms. Thermostatic bathroom taps would help to prevent this problem. Moreover, electrics are significantly important. Electronic sockets should be waterproof. Choose the one with special cushion sealers, which close over the cable when in use.

Finally, if your bathroom has a window, it is worth to getting a frame with locks for safe ventilation. Apart from ventilation window locks, handles with buttons or keys are useful. This will enable to get fresh air in and prevent unwanted intruders coming in.