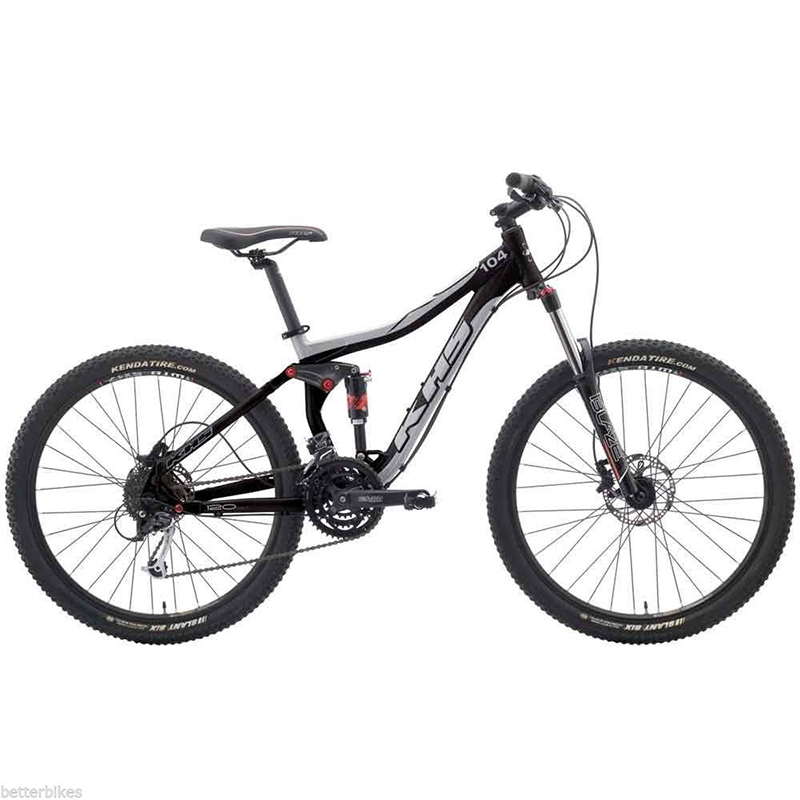 Mountain biking is a wonderful outdoor activity and a great form of exercise. When beginning mountain biking and looking to purchase the first bike, there are many factors to consider. Not all mountain bikes are the same as different types of bikes work best on different terrains. It is important to decide the use of the bike as well as to learn about the parts of the bike along with what works best for the preferred terrain. In addition, riders must remember that mountain bikes and their parts require regular maintenance to ensure the longevity and safety of the bike. Local sporting good stores, as well as online retailers, such as eBay, sell mountain bikes.
Types of Mountain Bikes
The type of riding performed determines what type of bike works best. There are four main types of mountain bikes and each works best for a different type of terrain and style of ride.
| | |
| --- | --- |
| Type of Mountain Bike | Characteristics |
| | Most common, lightweight, used for competitions, useful on off road trails, front suspension |
| | Made for rough trails, front and rear suspension |
| | Works best for high speeds over rough terrain, also for racing on built tracks, not for uphill riding, full suspension |
| | For uphill riding, tricks and jumps, heavy, many gears, full suspension |
To ensure a rider purchase the correct bike, the style of riding must be determined first.
Suspension
A suspension is a system within a bike that absorbs some of the shock from the impact of the bike on the terrain, and therefore makes the ride more comfortable. Suspension also provides extra traction and safety by ensuring the wheels stay close to the ground. Bikes generally come with front, or full suspension, which is both front and rear suspension. Front suspension, also called hardtail suspension, is less expensive, lighter, and requires less maintenance. A bike with a hardtail suspension works best on a smoother terrain. Full suspension is heavier, requires more maintenance, and can be more expensive. It is ideal for riders biking on rougher terrain. Suspensions on bikes can be upgraded and require maintenance to ensure the longevity of the bike.
Gears
Gears ensure that the rate the pedals move at constant rate and allow the rider to produce different speeds without having to pedal faster. Different style bikes come with a different number of gears, ranging from three gears to up to thirty. Cross Country bikes tend to have the most gears, while freeride bikes never have more than nine. Riders must maintain gears to ensure longevity.
Brakes
Mountain bikes can come with two different style brakes. The first is hydraulic disk brakes. This style involves consists of a disc mounted in the centre of the wheel. This style is the most commonly used and weather does not affect them.. These are very powerful. V-brakes are also a brake system used on mountain bikes. V-brakes clamp a brake pad onto the wheel rim. These can be less expensive but are not as powerful and weather or adverse conditions can affect them.
Sizing a Bike
Size is a very important factor to consider when choosing a mountain bike. It is important that the frame of the bike is the correct size to ensure that the rider fits on the bike properly. To determine the proper size of the frame, two measurements are required; height and inseam. Use a size chart, which can be provided by the manufacturer, to determine what size frame works best. It is then best to sit on the actual bike in that size frame to ensure it is comfortable. Seats and handlebars are adjustable for a comfortable fit. Many bike shops offer fittings to help ensure the right size frame is determined.
How to Buy a Mountain Bike on eBay
Whether looking for your first mountain bike, an upgraded mountain bike, or parts for a bike, eBay is sure to have a wide range of options. By entering "mountain bike" into the search bar on any eBay page, a large array of choices appears. Entering in more specific terms such as "hydraulic brakes" or " full suspension bikes,," a more specific list of choices appears. Riders can then search product descriptions for the exact items that fit their needs.
When purchasing a mountain bike, it is important to know the bike's use prior to purchasing. Once the type of riding is decided, choose a bike with the parts that best suit the terrain and style of ride. Sizing is also an important step to ensure proper fit. Once the rider chooses the best bike, enjoy the ride.