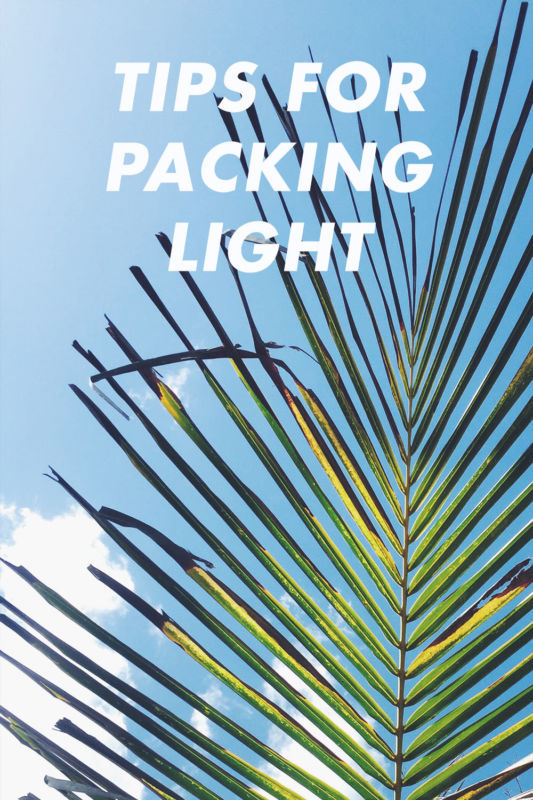 Check the laundry situation where you are going
If you can do laundry at your destination this automatically saves you 50% more space. Take advantage of a washer / dryer part way through the trip. You may feel like you don't want to do chores on holiday, but packing less makes the journey so much easier. You'll be glad you did laundry instead of packing twice as many clothes.
Pack your favorite items
For some people, having a choice about what to wear each day is essential while traveling. However, if you only bring your favourite clothing you'll be excited about what you are wearing even without having a choice. Bringing brand new clothes? Wear them around the house for at least 30 minutes to make sure they fit and feel good.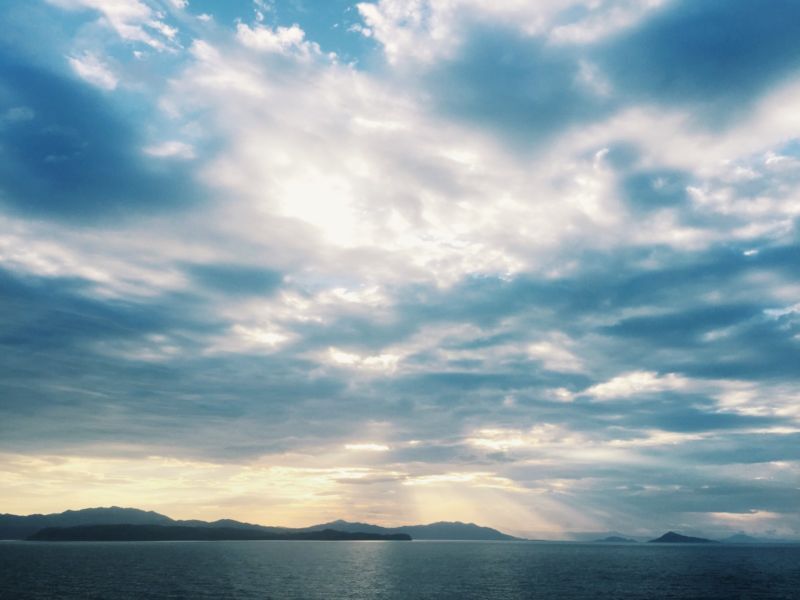 Write down what you think you need to bring
In the week before I travel I start a running list of things to bring. I keep this list incredibly detailed, down to which kind of socks I'm bringing (wool, athletic, graphic?). This way, you have a whole week to add anything that you might have forgotten. Use this list religiously as you pack, double check that you have everything on your list. This will prevent you from throwing a lot of extra things in your bag because you have that "forgetful feeling."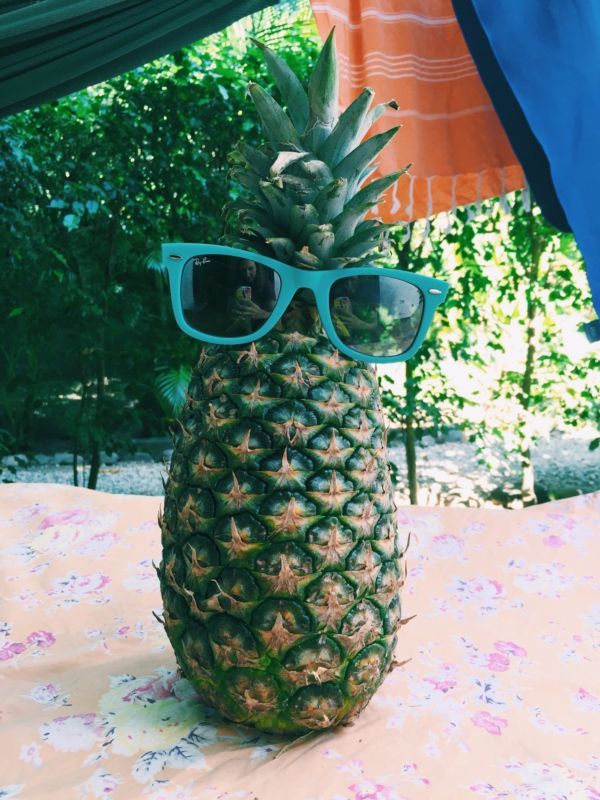 Lay everything out first
Don't start by putting things in your suitcase or bag. First, put everything out on the floor or your bed. Every single item on your list should be visible while you are packing. Take a good look over the things you've chosen and make sure you like the clothes. If you pack a top that's uncomfortable or trousers that don't fit well, you probably won't wear them anyway. Swap them out for something better, or just leave them out altogether.
Take out two things
I can almost guarantee that you still have too much packed. Take out at least two things (socks and underwear don't count). Did you pack two sweatshirts? Leave one at home, they are bulky anyway. Two pairs of heels? You'll only want to carry one pair.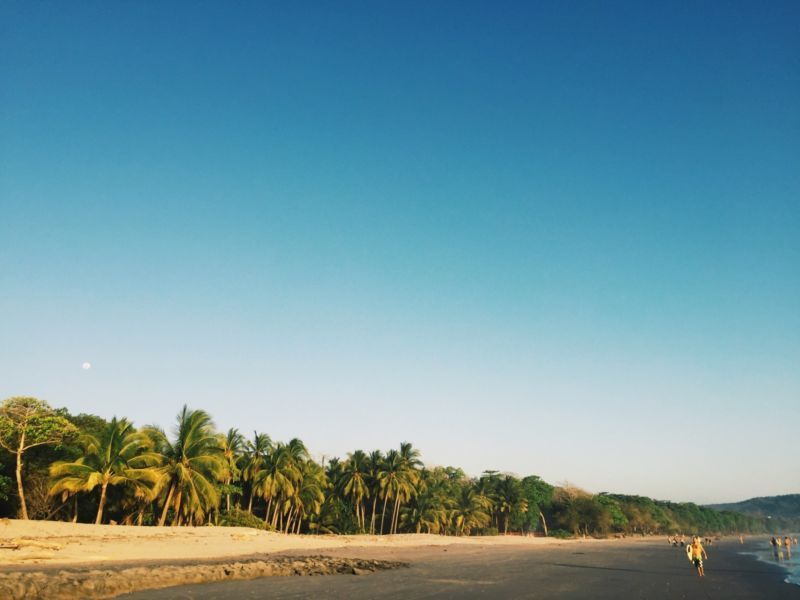 Stop packing things "just in case"
The biggest culprit in overpacking are the "just in case" items. You worry that you'll spill wine on your white shirt so you pack an extra. Or that you'll need those other jeans. Chances are so slim that you'll need these things. Worst case is that you have to find a launderette or very worst case is that you buy a new shirt. Take a good look at what you've laid out and honestly assess which items you threw in "just in case." Leave them at home.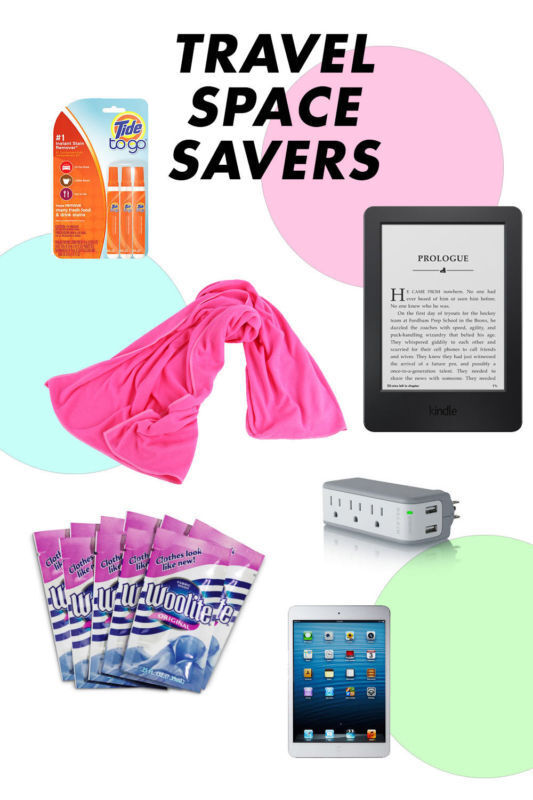 Get some space saving items
Mostly, I don't think you need to buy a lot of stuff to travel, but a couple of items can save you a lot of space. This cool
surge protector
has two USB power ports, so you can leave all of your device charging adapters at home and just bring the cables (it will also help you make friends at the airport outlets since you can share). If you need to bring a towel, get a quick dry towel, they take up about a tenth of the volume of traditional towels and work just as well. Sorry, but paperbacks (and hardcovers) have no business in a carry-on, get a
Kindle
,
iPad
or other e-reader for travelling. Grab a Tide pen and then you don't have to bring any extra clothes in case of a stain. Grab a few Woolite to-go packs so you can hand wash if you need to.
Check out some of my other travel and adventure guides below!