Before the proliferation of HD television, viewers used
aerials
to tune into channels offered by local television stations. Cable and satellite boxes offer a wider selection of stations and content to enjoy, but aerials still serve a purpose. Using a catalogue of accessories such as extensions, signal
boosters
, and meters designed to measure signal strength, consumers can extend the already-expansive range of their dish and aerial systems. With so many accessories for aerials and dishes available, shoppers should take time to learn how different accessories can increase their HDTV viewing experiences. By studying some of the most popular accessories available, consumers can learn how to receive clearer signals, install systems on their own, and capture their favourite programmes.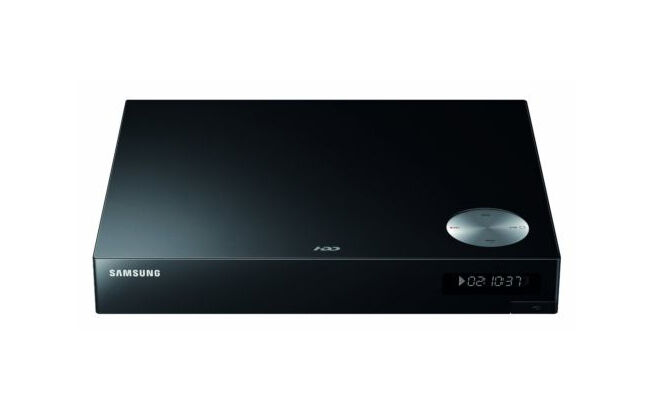 While Sky, Virgin, and other providers offer recording boxes to subscribers, freeview users must make do with the best set-top box they can find. Samsung's STB-37500 reigns as a top-of-the-line recorder that features DLNA recording and two HD tuners. The 500GB hard drive can hold up to 200 hours of standard definition video, or 124 hours of HD shows.
---
| | |
| --- | --- |
| 2 | Satellite Extension Lead |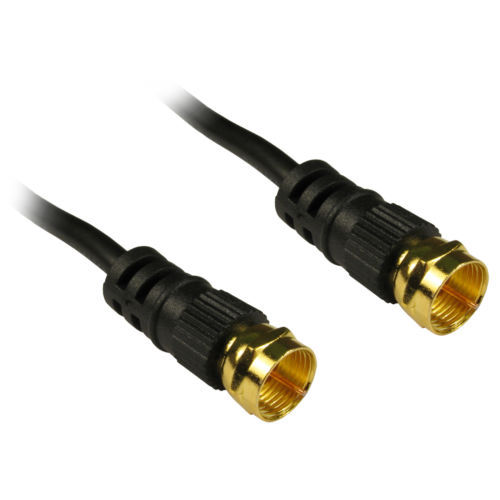 Depending on the layout of one's home and the placement of satellite ports, placing the television and receiving satellite connectivity can pose a problem. The satellite extension lead from Philex extends the reach of any satellite coaxial cable an additional 10 metres, and its white coloring allows it to blend in with walls and carpeting.
---
| | |
| --- | --- |
| 3 | SLx 28282HS Satellite Installation Kit Inc Meter & Compass |
SLX remains a popular manufacturer due to the company's catalogue of accessories that appeal to TV viewers of all experience levels. Aimed at novices, the 28282HS Satellite Installation Kit Inc Meter & Compass makes alignment simple. After installing the components between the receiver and LNB, users monitor LEDs on the meter that denotes stronger signal strength. Within minutes, users enjoy stronger, clearer signals.
---
| | |
| --- | --- |
| 4 | Satgear New Zone 1 Satellite HD Mini Dish Kit |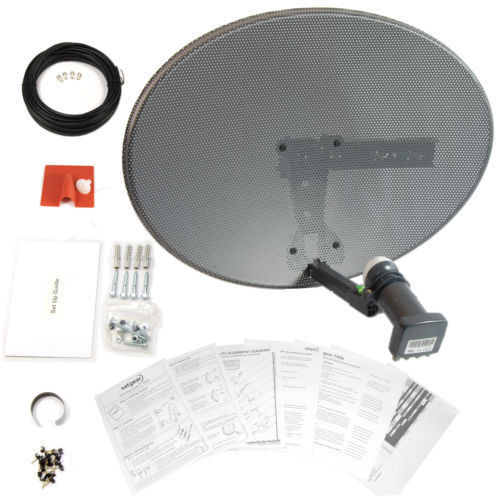 Compatible with Freesat and Sky systems, the Satgear New Zone 1 Satellite HD Mini Dish Kit comes with the Mk4 Raven Sky minidish, Sky compact quad LNB, and brackets and bolts for consumers who prefer to mount the dish on their wall. The kit also includes instructions for assembling the minidish. Once the user installs and configures the system, HD signals are available.
---
| | |
| --- | --- |
| 5 | Konig Satfinder Satellite Installation Tool |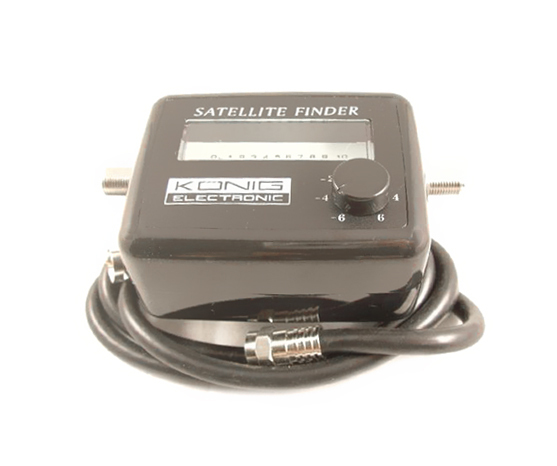 Inclement weather and mishandling can cause dishes to wobble and fall out of alignment. The Konig Satfinder Satellite Installation Tool gauges signal strength when adjusting or installing satellite dishes. Rather than drain batteries or electricity, the Konig connects to the consumer's digital satellite receiver and the Satfinder. The satellite receiver powers the device from there.
---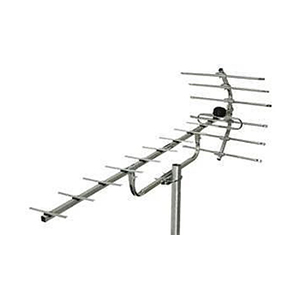 Customers without an aerial to complement their dish boxes should consider the DD03. Able to perch on rooftops, poles, and nearly any other outdoor structure, the device excels in areas that receive poor to medium signals. Other elements in the box include a reflector and instructions on how to balance the aerial.
---
| | |
| --- | --- |
| 7 | SLX Digital Aerial Booster |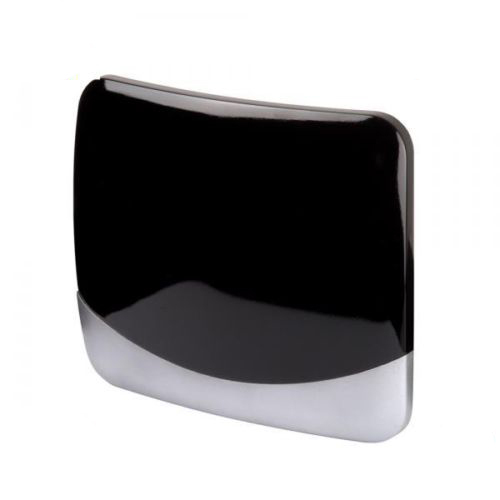 In certain regions, viewers put up with spotty HD signals. The digital aerial booster from SLX fits between the aerial and receiver, or patches into freeview TV sets, to improve picture quality. SLX designed the booster to boost weak UHF TV signals, but the tool works well with most digital set-top boxes.
---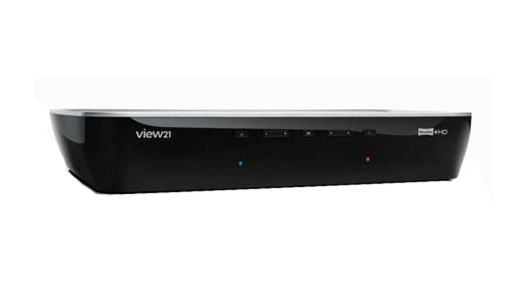 Consumers should not let their busy schedules keep them from missing their favorite shows. The View21 VW11FVRHD50 can store up to 312 hours of recording on its 500GB hard drive, and captures both HD and standard definition channels at 1080p, producing a crisp, clear picture during playback. Although the device lacks Wi-Fi support, the YouTube and BBC iPlayer apps allow viewers to watch the vast majority of online content.
---
| | |
| --- | --- |
| 9 | SLX 27884D 48 Element Digital TV Aerial |
Some aerials pick up more stations, and display those stations more clearly, than others do. The 27884D 48 Element Digital TV Aerial from SLX performs well regardless of signal strength and can grab any digital or analogue signals. Customers appreciate its easy-to-assemble composition and crystal-clear picture.
---
| | |
| --- | --- |
| 10 | Philex SLx - 27867R Digital TV Signal Strength Meter |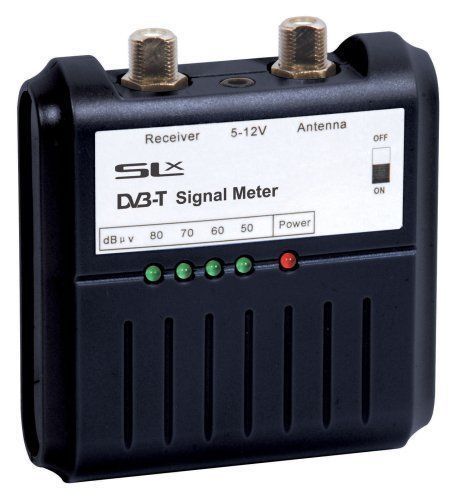 For consumers who do not need a compass, the 27867R Digital TV Signal Strength Meter from SLX represents an affordable and efficient way to obtain the best possible reception. The meter connects to the aerial and uses a series of LEDs to measure strength. After aligning the aerial, consumers can keep the meter on standby for future readjustments.
---
How to Buy Accessories for Aerials and Dishes
Armed with knowledge of some of the best accessories for
aerials
and dishes available, and with a determination to receive the best quality from their
HDTV
systems, consumers can begin purchasing accessories from
eBay
's Top Sellers. Begin a search by navigating to any eBay page and locating the search bar. Enter a keyword phrase optimised for specific results, such as "satellite extension lead." Consumers can open their results by entering more general terms such as "accessories for aerials." eBay's sellers offer new and used products. When eyeing used products, read the product listing to find out if the product includes instructions for installation and setup. Buyers should also watch for deals such as the option to pick up products from local sellers.