Many people believe that golf is an expensive hobby, but it is possible to find good quality affordable equipment. Many professional golfers select their
clubs
individually, but hobbyists may find that buying sets is more affordable. Buyers should consider the materials used for the clubs, as graphite shafts may be light and generate swing speed, but steel is more durable and less expensive. An affordable way to get high-end equipment is to buy
The Fazer CTR-18 is a complete golf club set that includes a driver, fairway 3 wood, hybrid 5, six irons, and a putter. The titanium-reinforced driver has an oversized forged head. The clubs' graphite shafts have comfortable rubber grips. Although aimed at beginners, the Fazer CTR-18 is an excellent choice for intermediate golfers.
---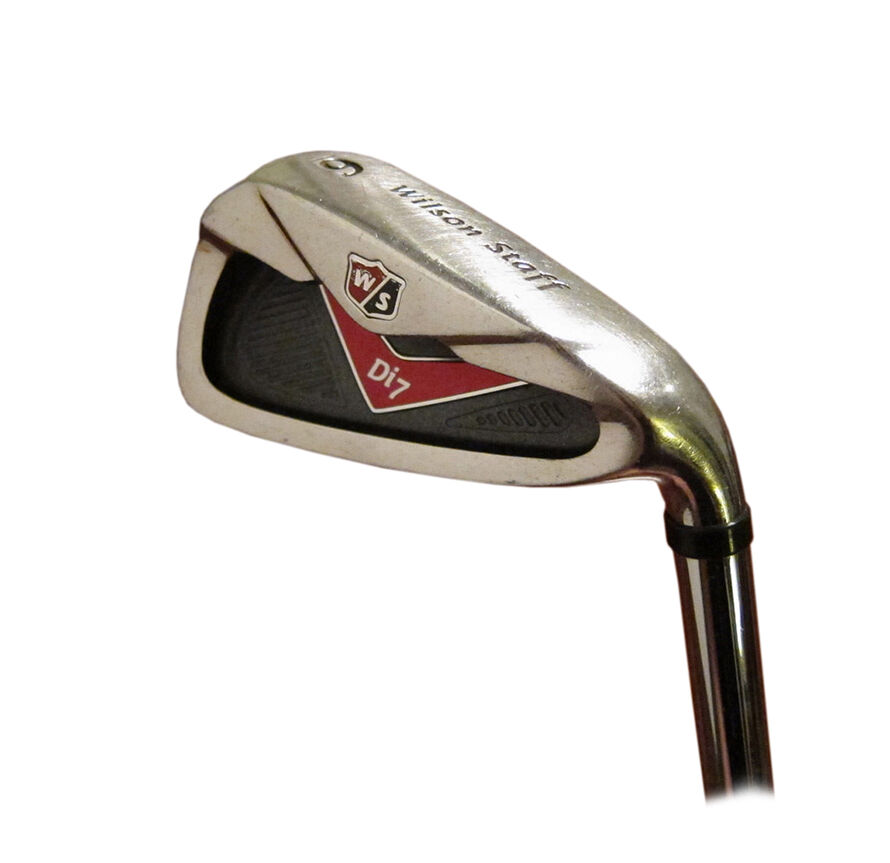 If buyers purchase the Wilson Staff Di7 irons, they need to get wedges, putters, and drivers separately. The golf irons are made of steel featuring a fat shaft to reduce torque. They are designed for golfers with a handicap of 10 or more.
---
| | |
| --- | --- |
| 3 | Callaway Golf Ladies Solaire II |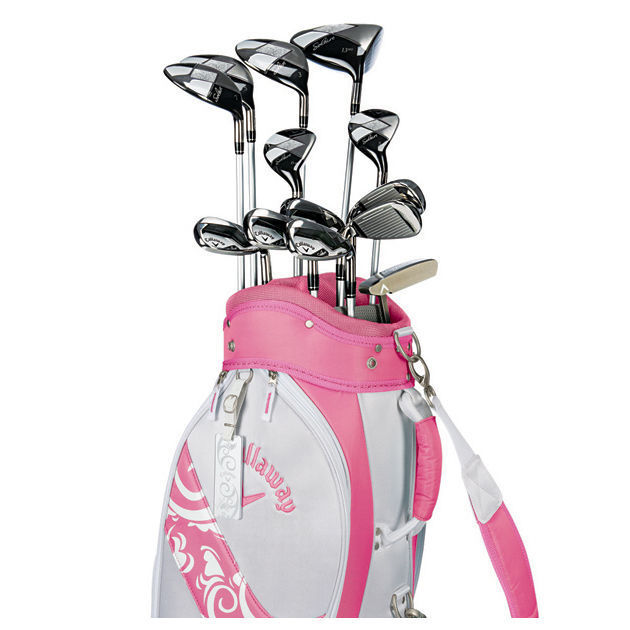 The Callaway Golf Ladies Solaire II is a complete set of golf clubs suitable for beginners or golfers with high handicaps. It contains an all-titanium driver, stainless steel fairway woods, hybrid, two irons, two wedges, and putter. The set is designed to offer women longer, straighter, and higher flight, with better accuracy. It comes with a cart bag.
---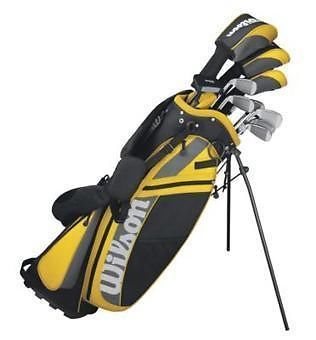 The Wilson Ultra Black set is designed for beginners. The 11 clubs include a driver with a 460cc head, a fairway 3 wood, and a hybrid 4. The graphite shafts have rubberised grips and come with headcovers.
---
The Jaxx RXIII is a 14-piece golf club set designed for beginners with low centres of gravity. It is a good choice for women and children. It consists of a driver, three woods, three hybrid clubs, six irons, and a putter. The clubs are forgiving when golf balls are hit off centre. They have graphite shafts and come with a stand bag.
---
The Masters MC Z150 golf clubs have both graphite and steel shafts. The driver corrects off-centre shots to build confidence in beginners. The 4/5 hybrid with a graphite shaft replaces the long irons. The set also contains six irons with steel shafts and stainless steel heads, and a putter.
---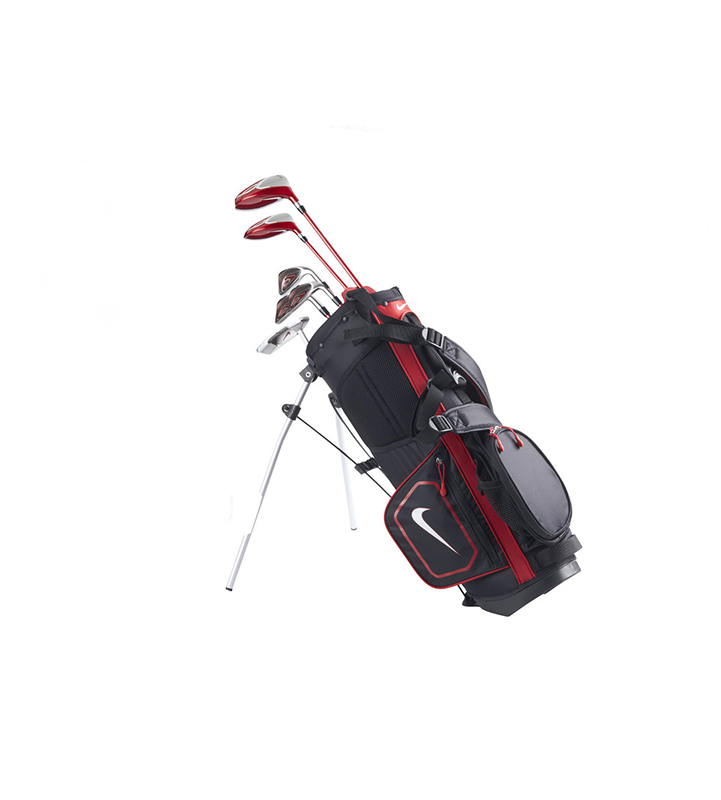 The Nike Golf Junior VR_S set is designed for young golfers from 5 to 8 years old. This starter kit includes a complete set of golf clubs with the ideal length, weight, and aerodynamic design to help young golfers learn the proper swing fundamentals. The clubs have lightweight graphite shafts and high-quality rubber grips. The set comes in a bag with double straps.
---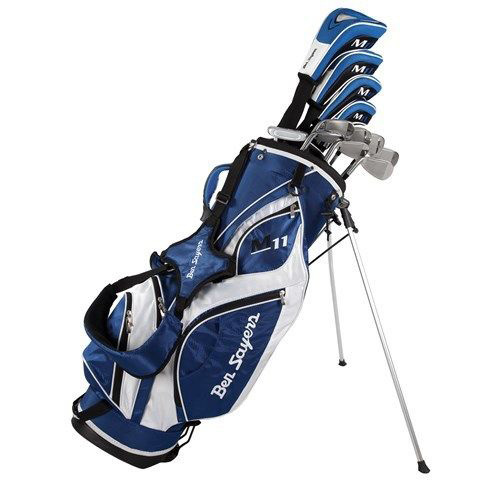 The Ben Sayers M11 set of golf clubs features an oversized titanium matrix driver, matching fairway 3 and 5 woods, irons, mallet putter, and a hybrid that replaces long irons. The clubs have low centres of gravity to promote higher ball flight, greater range, and better accuracy. They come with headcovers and a stand bag.
---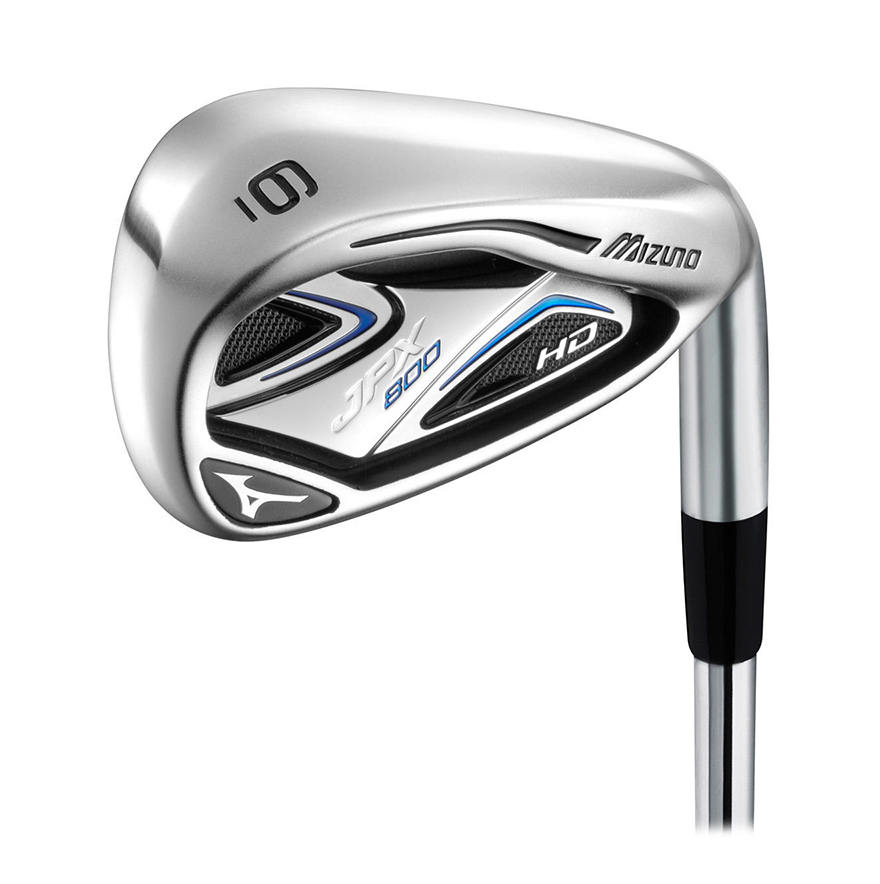 Buyers of the Mizuno Golf JPX800 HD set need to purchase a driver, putter, and wedges separately. The irons feature wide soles, grooves to produce the ideal spin, and high-quality steel shafts. They are designed for mid to high handicap golfers.
---
| | |
| --- | --- |
| 10 | Longridge Discovery 166 |
The Longridge Discovery 166 set includes all of the golf clubs a beginner requires, including two woods, five irons, and a putter. It also comes with spikes, putting cup, bead counter, club face checker, airflow balls, and wooden, plastic, and winter tees. The clubs feature graphite shafts and come with a stand bag.
---
How to Buy Affordable Golf Clubs on eBay
Golf is a fun hobby that does not have to be expensive. By purchasing golf sets or looking for good quality used equipment, golfers can find affordable ways to enjoy the game. There are complete sets aimed directly at beginners that include all of the basic clubs required. Buyers looking for affordable golf clubs can choose from the wide range on eBay. Use the search bar available on every page to find individual golf clubs or sets. Read the item description to ensure the clubs meet your requirements and review sellers' feedback to ensure a smooth transaction.