Alpine skis
are designed for downhill runs. The wearer's feet, including the heels, are locked to the skis, which allows for more control when travelling downhill. As with most sports products, advances in technology have resulted in alpine skis that are stronger, lighter, as well as more manoeuvrable and durable. There are many types of alpine skis are available, and buyers can find the perfect pair to suit their skill level and skiing style. Buying the right skis ensures comfort and safety as skiers engage in one of the most enjoyable winter activities.
| | |
| --- | --- |
| 1 | Head i.SuperShape Titan |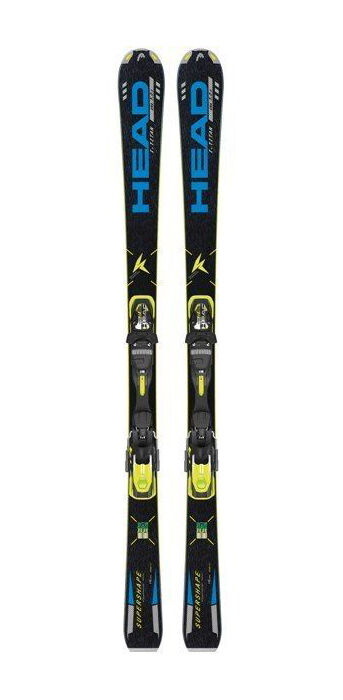 Head i.Supershape Titans are designed for expert skiers that enjoy going fast. The skis feature the brand's technologies: ERA 3.0S for excellent feel and comfort and KERS, which provides additional power and acceleration. The skis have World Cup sandwich construction, featuring high quality wood cores.
---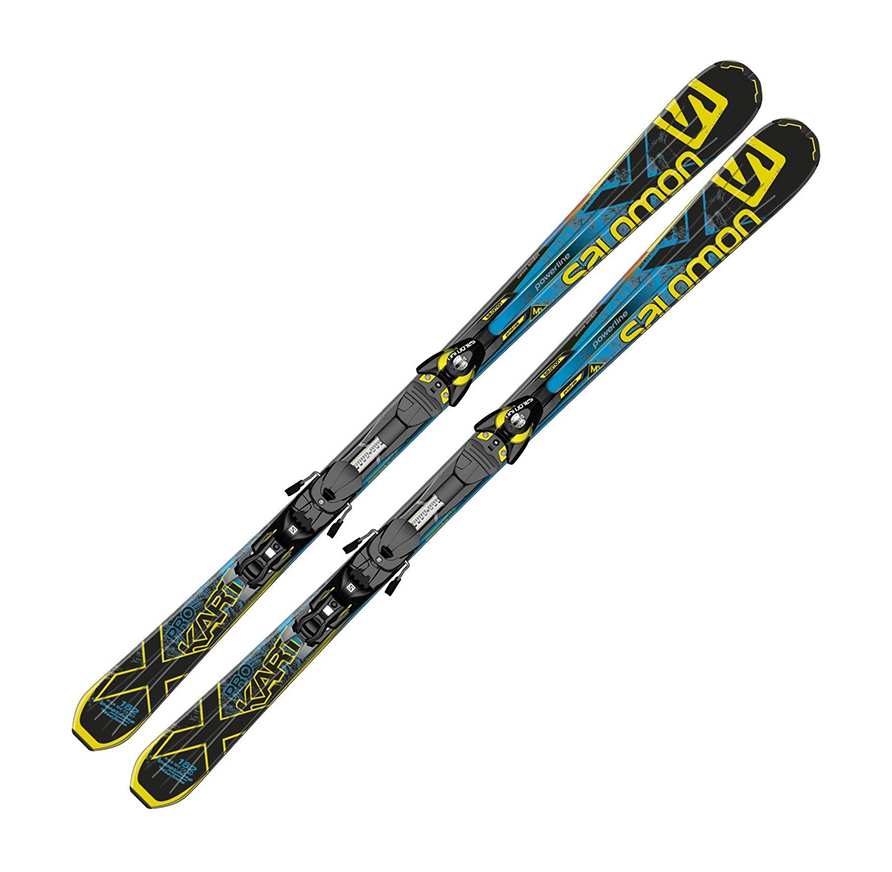 Salomon's 24 X-Kart skis are designed for proficient users looking for high speed and manoeuvrability. They have a short turn radius of only 10.9 metres. Their titanium-reinforced bodies are strong, stable, and durable.
---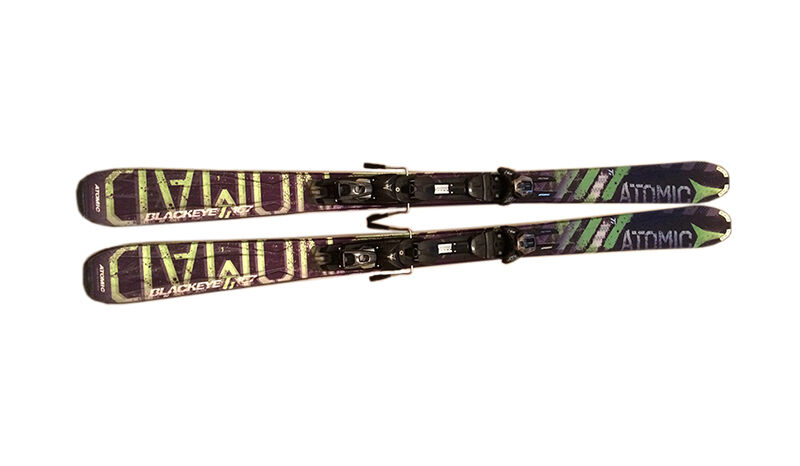 Atomic Nomad Blackeye is an advanced all mountain product that is fast and smooth. The skis flex easily and naturally. They are designed using Atomic's ARC Lite technology so that their full surfaces are in contact with the snow. Atomic uses its Sidewall 2.0 technology to improve the Blackeye's grip on compacted snow.
---
The Swiss company Stockli has manufactured handmade skis for over 75 years. Stockli skis are considered some of the best constructed products available. The Stormrider 95 is designed for advanced intermediate to expert skiers and handles a wide range of conditions with ease. Buyers should note that they are not designed for short, sharp turns.
---
| | |
| --- | --- |
| 5 | Nordica Dobermann Spitfire EDT |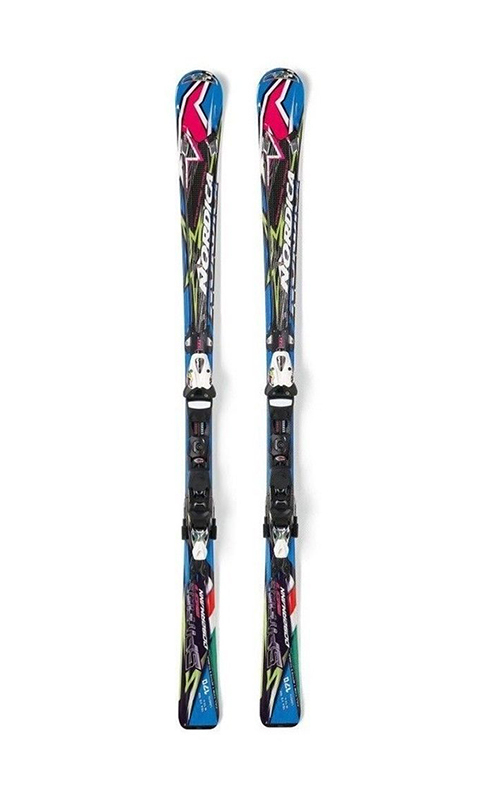 The Dobermann Spitfire EDT uses Efficient Dynamic Technology to create high performance racing skis that are designed to save athletes' energy by increasing power transmission. They feature a special carbon alloy construction that increases flexibility and stability. They are designed for experienced skiers and provide plenty of control at a wide range of speeds.
---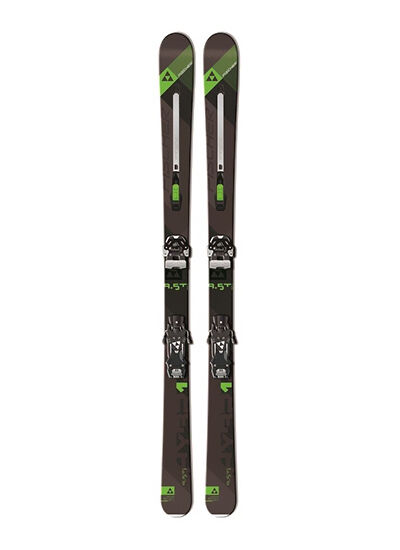 Fischer's Hybrid range allows users to adapt their skis to the local conditions with a manually adjustable rocker. The Hybrid 9.5 Ti is designed for expert skiers. Intermediate level skiers can use the Hybrid 7.3.
---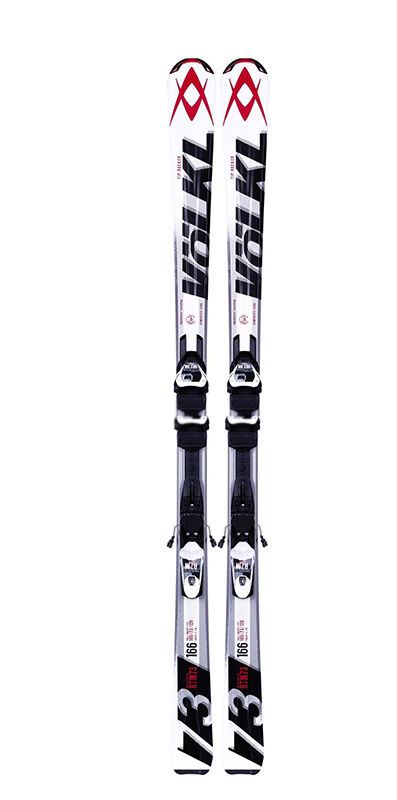 Volkl has been making skis for over 90 years. Its Ride The Mountain (RTM) range includes the Volkl RTM 73, designed for beginners. These terrain skis travel moderately fast, feature a tip rocker, and have a composite core.
---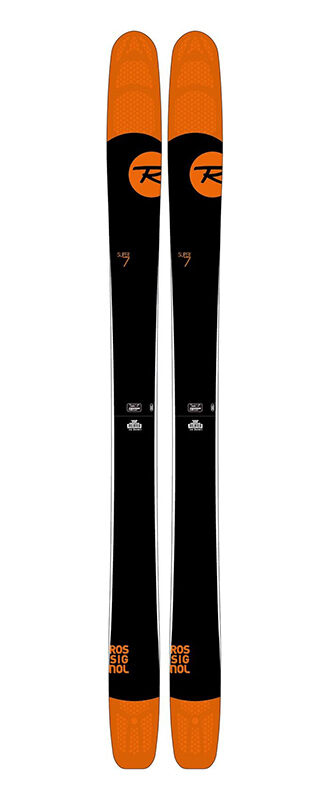 The Rossignol Super 7 is designed for intermediate to expert skiers that enjoy powder skiing. The skis combine a number of technologies to create lightweight, fast, and manoeuvrable products. The brand's honeycombed Air Tip technology is used on the tip and tail of the ski. Lightweight Paulownia wood helps to reduce the weight of each ski by around 20 percent.
---
The Movement Trust is a wide ski designed for off-piste, but performs well on-piste. It is a heavier, stiffer, and longer ski when compared to some models. It is designed for advanced to expert skiers. It features a rocker only in the tip, which combines with a drastic taper to give the ski additional float.
---
The K2 SideShow is powerful, robust, and wider than other models. It features an all terrain rocker that performs well in a range of conditions. Many skiers use it as a high-performance touring ski. The K2 SideShow has Titanal metal laminate in its construction, which provides dampening and accurate performance. It is a versatile product that is used on powder, as well as for touring and carving.
---
How to Buy Alpine Skis on eBay
Skiing
is a fun winter sport and there are many different styles to enjoy. One of the most popular is alpine, or downhill, skiing. Skis designed exclusively for alpine skiing have features that hold the feet securely. The technology used to make alpine skis has advanced over the years, and buyers can now find models that perform well on a wide variety of slopes. Buyers looking for alpine skis can choose from top brands on
eBay
by entering keywords into the search bar that appears on every page. Reading the item description and seller feedback ensures a smooth transaction.