Toys
both educate and entertain young babies, while developing fine and gross motor skills at the same time. Most toys come made of bright, primary colours like blue, red, yellow, and green so that developing eyes see the toys correctly. Many baby toys stand the test of time, giving children hours of pleasure through several generations. While manufacturers offer updated models, baby toys retain their classic look and purpose, delivering lights, music, and other sounds to delighted babies. Shoppers can find the top baby toys on eBay in both new and used condition, where convenience and affordability are the name of the game.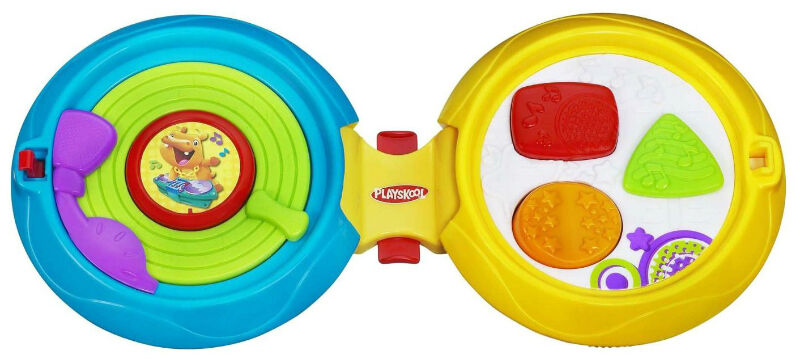 The Playskool Mix N' Crawl DJ Ball lays flat so babies with new sitting abilities can press its buttons, delighting in the sounds. The toy enhances and exercises babies' auditory and visual processes with this fun and educational ball. Using the tabs on the side, fold the toy up into a ball so babies can chase it around while perfecting their crawling skills.
---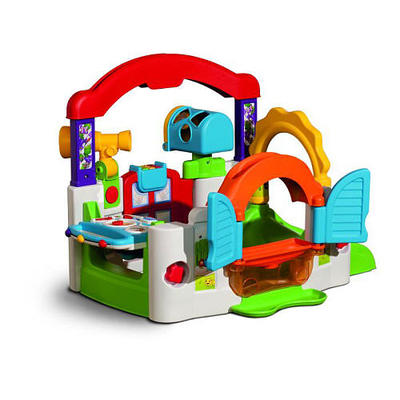 Designed children who can sit up and through the toddler years,, the Little Tikes Activity Garden offers many different toys in a semi-enclosed structure. The toys allow young minds to develop and thrive, while having fun. Set up like a small house, the garden includes mailboxes, phones, mirrors, and learning clocks. Take the removable play panel along for trips as well.
---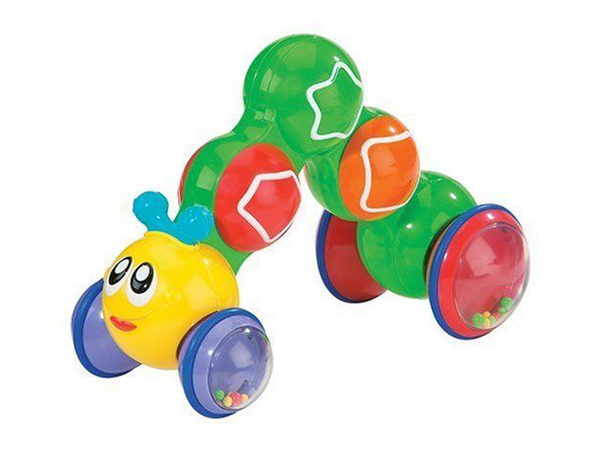 A classic toy, the Kidoozie Press 'n Go Inchworm only needs a baby's pressing movement to get it going. Babies delight in watching this inchworm roll across the floor with its array of colourful beads moving with it. Suitable for children aged nine months to three years.
---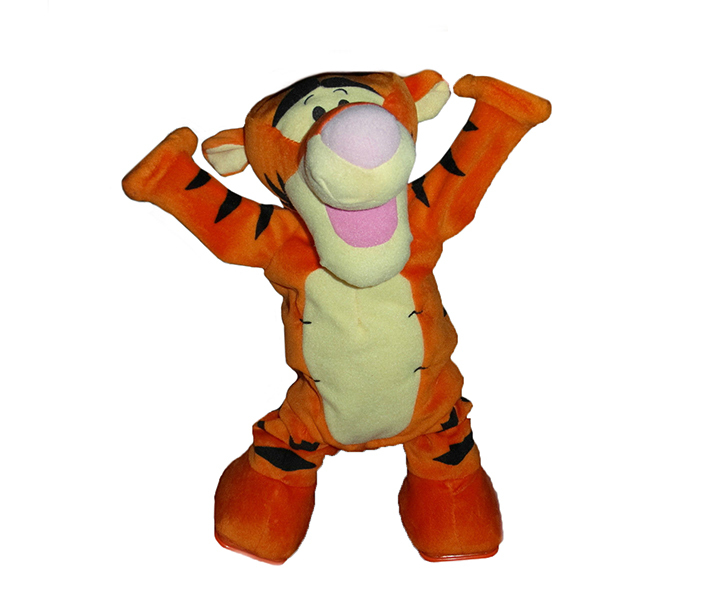 Fisher-Price's Tumble Time Tigger makes babies laugh and squeal with his array of silly antics and sounds. Babies can watch him bounce, do cartwheels and handstands, tell jokes, and sing songs, all activated by clapping their hands. This toy requires batteries.
---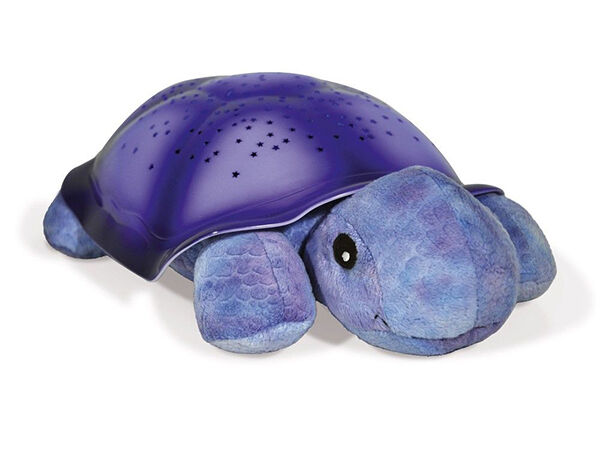 The Cloud B Twilight Constellation night light offers a variety of furry friends choices for babies and older children. This toy comes in turtle, ladybug, and even soft car form. Batteries power the lights that illuminate stars onto dark bedroom ceilings through a series of star-shaped holes on top of the toy. Watching a constellation at night helps soothes babies and toddlers to sleep.
---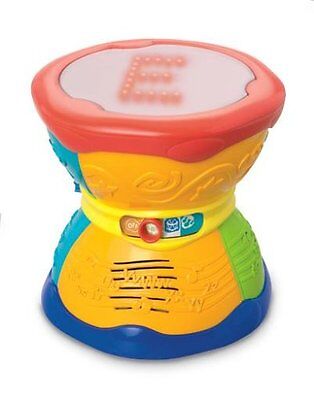 The LeapFrog Learn & Groove Alphabet Drum develops gross motor skills. Depending on its setting, this drum plays different versions of the alphabet and sings drumming songs as well. Each time the baby hits the top of the drum, it offers a new letter or song, allowing a surprise for little minds on a constant basis.
---
---
---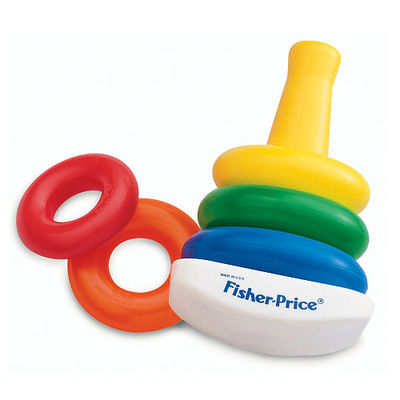 The Fisher-Price Brilliant Basics Rock-a-Stack features colourful plastic get placed on top of each other, helping young minds and fine motor skills develop at the same time.
---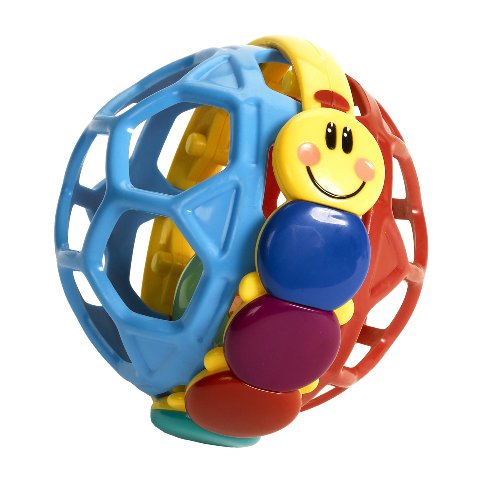 A caterpillar centre lines the Baby Einstein Bendy Ball, which babies can bend and twist to make the perfect ball, helping babies develop fine motor skills while having fun at the same time. A rattle ball inside the larger ball offers fun sounds for babies to enjoy.
---
How to Buy Baby Toys on eBay
When shopping for baby toys on eBay, simply search for what you are looking for in the Search far found on any eBay page. Specify whether you want new or used condition to narrow your search results. Browse eBay stores as another way to find the right toy for your baby. Stores feature similar items and save you money as well. Purchase a Fisher-Price walker and a LeapFrog Learning drum from a store and possibly receive a shipping discount. eBay is there to save parents money and offer convenience with shopping that is easy as the click of a mouse.