Cooking on the
barbecue
is an essential part of summertime. Everything from meat to vegetables tastes better cooked outdoors over hot coals. Barbecue accessories improve the experience; from lighting the barbecue to cooking and cleanup, there are tools to help. Shoppers should keep in mind these 10 essential barbecue accessories when purchasing a new outdoor grill or looking for a gift. Barbecue accessories are available at many DIY and home-goods shops, as well as online at eBay.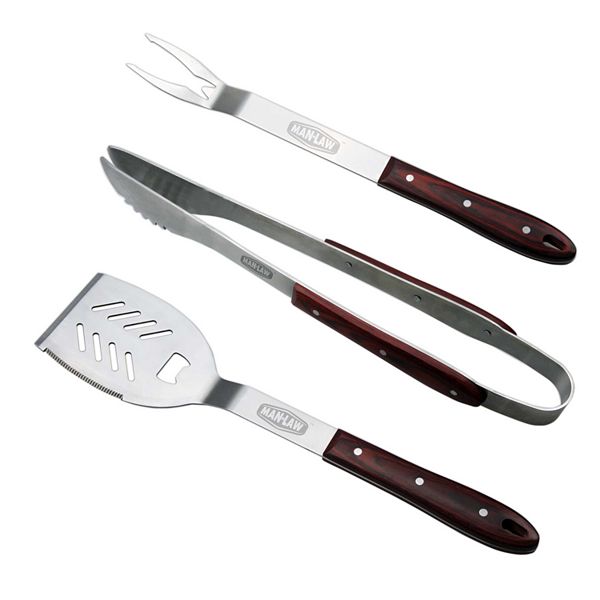 Grilling utensils are an essential barbecue accessory. Regular kitchen utensils are likely to stain or become damaged when used over a grill. Purpose-made barbecue utensils such as tongs, spatulas, and forks made of durable materials withstand the heat of the coals. They also have longer handles to protect the cook. Buyers should look for utensils with wood or silicone grips for extra heat protection.
---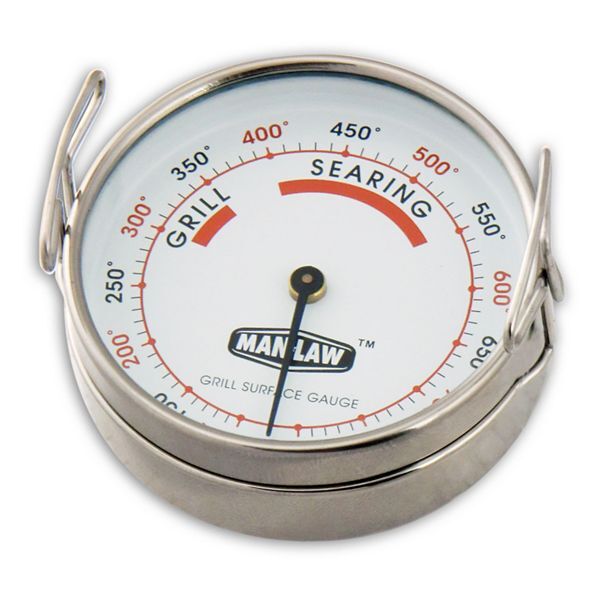 A grilling thermometer is important for food safety. It lets the chef know when meat is cooked through to avoid foodborne illness and overcooking. Grilling thermometers are available in both digital and analogue options. Digital thermometers provide a faster reading and are more accurate. A good digital thermometer for outdoor grilling has a high temperature range and a long enough probe to reach the inside of a large cut of meat
---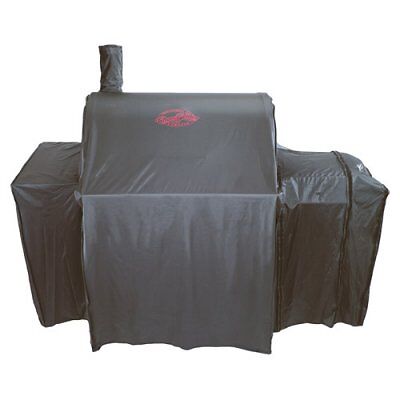 Grill covers are necessary for protecting the barbecue if it is stored outside. The best grill cover materials are vinyl and plastic. Some covers have added insulation to help protect the grill during harsh weather. It is important to choose a cover that fits the grill snugly so it does not blow off. A cover with elastic on the bottom helps ensure a proper fit.
---

Cleaning the outdoor grill can be hard work, but a good grill brush makes the job easier. Many grill brushes have stiff metal bristles to scrub the grill grate. Other options include wooden scrapers and plastic scrubbing brushes. Users should keep in mind that metal-bristled brushes cannot clean grill grates with a porcelain coating; these grates require less abrasive options like wood or plastic.
---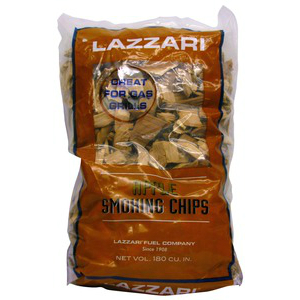 Wood chips give barbecued food a distinctive smoky taste. The type of wood largely determines the flavour. Mesquite wood chips are popular because they produce an intense smoke that adds a lot of flavour to meat. Other options include oak, hickory, and the wood of fruit trees, such as apple or cherry.
---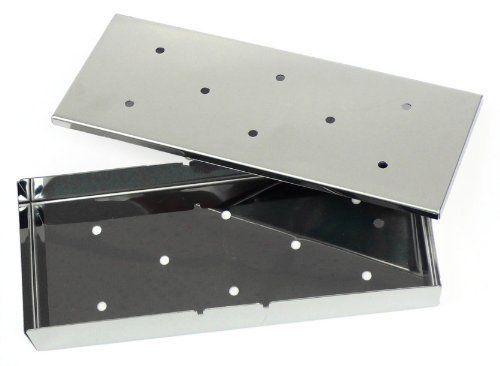 Those who use a gas grill but still want the smoky flavour of charcoal can add a smoke box to their barbecue. A smoke box sits on the grate of a gas grill. Wood chips placed inside the box heat up and smoke, creating that distinctive barbecue flavour. Cast iron and stainless steel are the most durable materials for smoke boxes.
---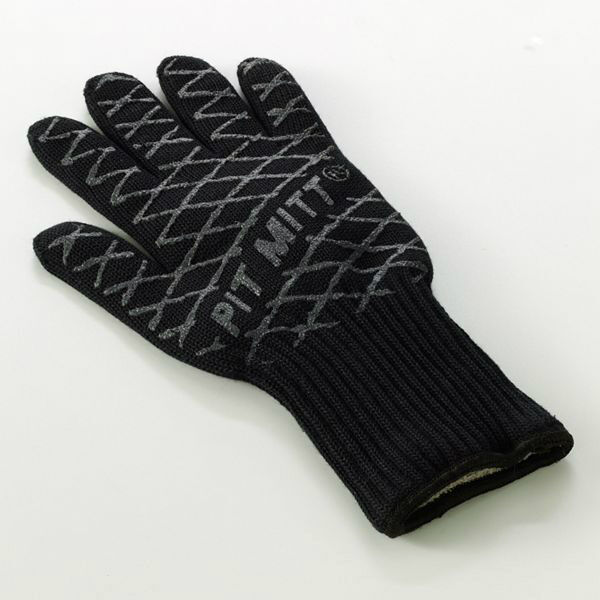 A barbecue mitt is another essential accessory for safety. Simple cotton barbecue mitts are common, but there are also other materials available. Silicon models stand up well to flames in the case of a flare-up, and more costly leather mitts offer dexterity and heat protection. Barbecue mitts should be longer than indoor oven mitts for extra protection.
---
Grilling lights attach to a grill to provide visibility for nighttime grilling. Some models feature bright LED bulbs to light up the whole grilling surface. Different lights attach through various methods, such as clips or screws, so it is important to make sure the light is compatible with the grill.
---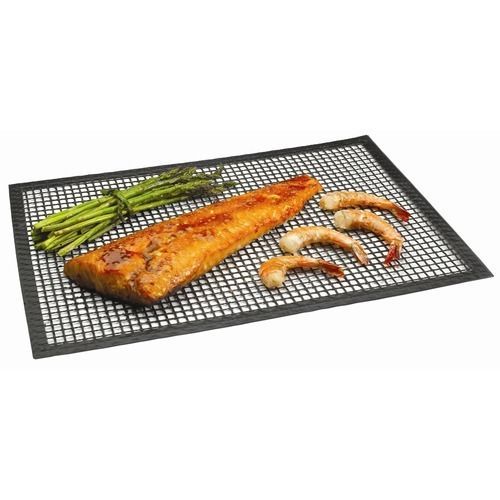 A grill mat is an important accessory for any grill on a wood patio or other flammable surface. They come in a variety of sizes and are usually oil and flame resistant. Many also provide extra grip to prevent falls near a hot grill. Grill mats remain outdoors with the grill and are weather resistant. They come in a variety of shapes and colours to accent garden decor.
---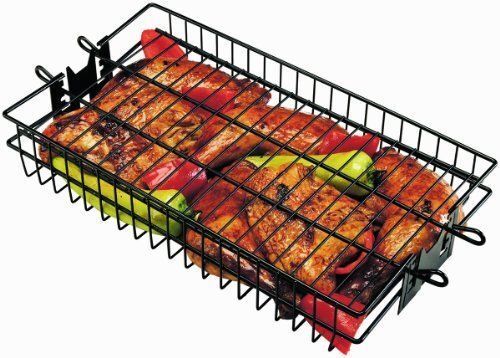 Grill baskets
make it easier to cook vegetables, fish, or small strips of meat over the grill. Some models have a permanently attached long handle, while others offer a removable handle. A removable handle allows the grill to close completely. Some grill baskets feature a non-stick finish, which is ideal for fish and other foods that tend to stick.
---
How to Buy Barbecue Accessories
To find barbecue accessories, simply use the search bar on any eBay page. For example, enter "grilling utensils" or "grill basket". You can then narrow your results by price. You also have the option of choosing to browse only new or only used items. Barbecue accessories are necessary for any outdoor grilling enthusiast. Whether for health and safety, or taste and experience, the right barbecue accessories make cooking out much more relaxed and fun.