Without
bass guitars
, a music score would lack the proper rhythmic and harmonic foundation. Although listeners do not often notice the bass notes in a song, it is this guitar that binds the song together and gives it its main character. With the introduction of modern guitars, musicians no longer need to lug around large upright acoustic bass guitars when they perform. Modern electric ones not only have a high build quality, but are also compact and versatile. An overview of some of the best bass guitars on the market can help bass players make an informed choice when they shop for their next guitar.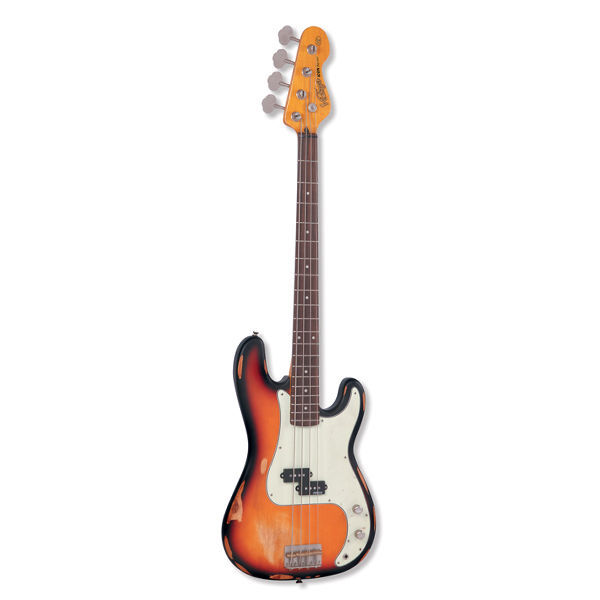 The Vintage Icon V4 MRSSB bass guitar comes out of the factory with scuffs and marks, looking like a vintage guitar. This cool-looking instrument in sunset sunburst colour has a classic rock and roll appearance. With its aged Wilkinson tuners and pickups, the Icon V4 MRSSB looks and sounds great, and it is also affordable.
---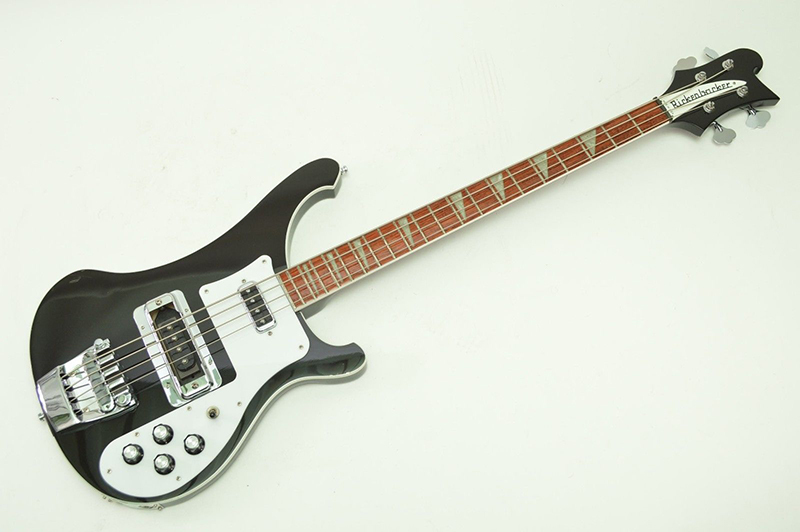 Being the successor of one of the most iconic bass guitars of all times, the Rickenbacker 4003 is a masterpiece. With powerful, warm sounds, the 4003 can sustain its notes well whether bass or treble. Available in a few colours and finishes, this is a beautiful curvy guitar that should last for a long time.
---
---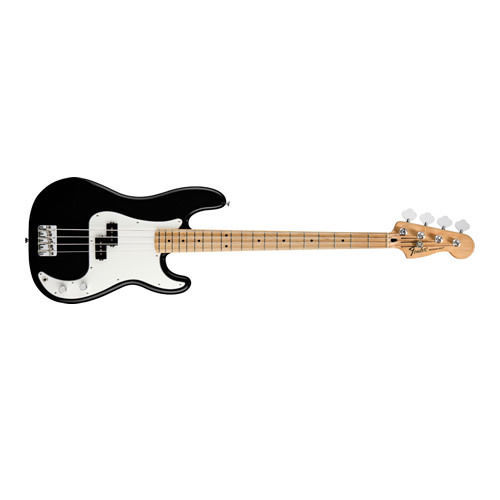 Many musicians say the most influential bass guitar in history is the Fender Precision Bass. The standard version has an alder body and rosewood fingerboard, while its high-quality Fender pickup and electronics ensure that it is easy to play. The captivating sound, attractive looks, and excellent build quality makes this guitar a must have for any bassist in a rock band.
---
| | |
| --- | --- |
| 5 | Ibanez GSR200 Bass Guitar |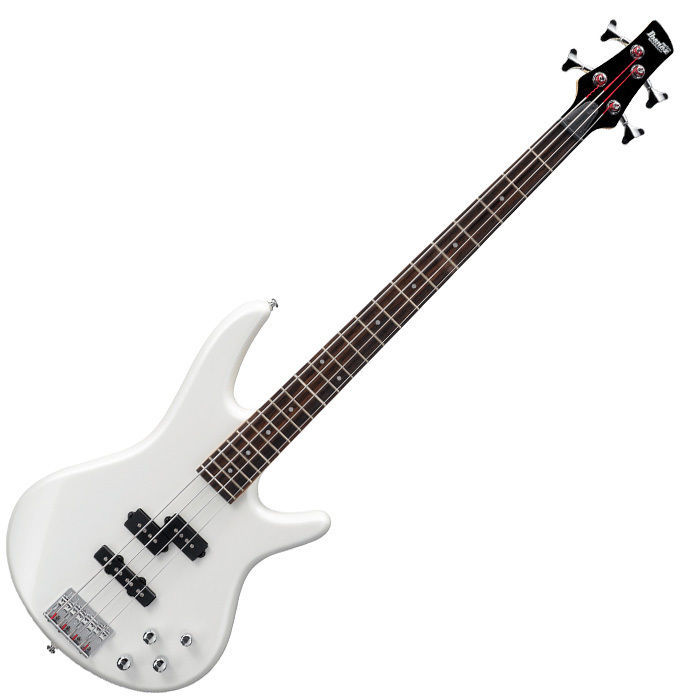 The Ibanez GSR200 is a sweet-sounding device. Since it is a budget guitar, its body has standard parts but the guitar still good looking. It delivers a versatile sound range and, when users hook it up to a good amplifier, is powerful and clear. Its wide sound range also makes it suitable for various music genres.
---
| | |
| --- | --- |
| 6 | Gibson SG Standard Bass |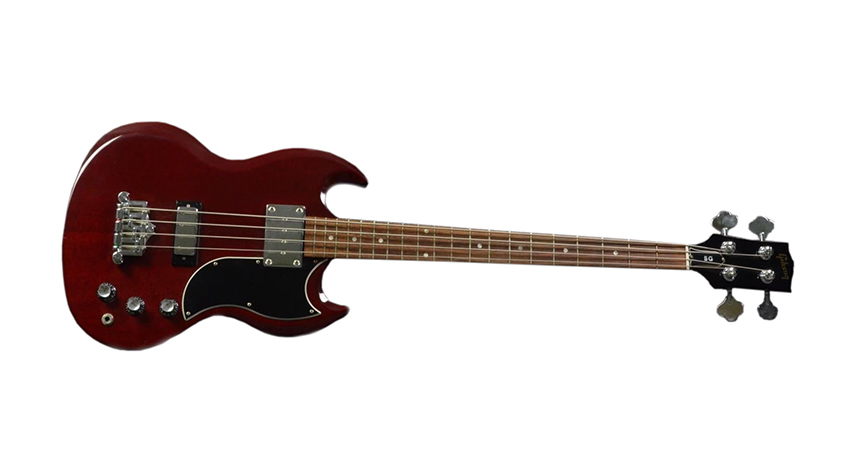 The guitar Gibson SG Standard bass guitar, with its classic dual pickup, is great for concerts. It produces deep sounds, and the bass is powerful. Capable of playing beautiful notes over a wide range, this guitar is appropriate for any kind of music.
---
The RI in Aria SB-1000RI stands for reissue since it is similar to Aria's highly successful Pro II SB-1000 bass guitar. Besides being easy to play, the guitar retains many features of its predecessor and has new ones including a bypass switch and an LED battery light. Because it is among the best bass guitars, it is quite pricey.
---
| | |
| --- | --- |
| 8 | Epiphone Thunderbird Pro-IV Bass |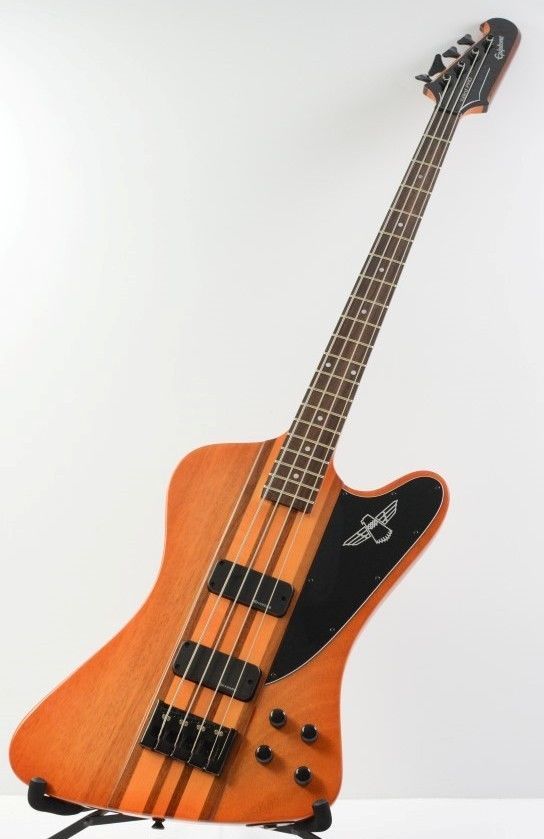 Although an affordable instrument, the Epiphone Thunderbird Pro-IV bass guitar is a popular bass for amateur and professional bassists. Its aggressive-styled body and strong notes make it perform well for rock and roll, but it is good all-around equipment thanks to its active electronics. With a slim neck, the bass is easy to play too.
---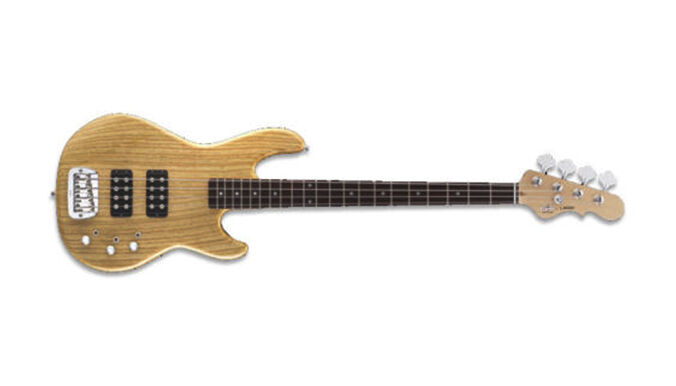 A very flexible bass, the G&L L-2000 has a classic look while boasting an impressive electronic system. Excellent quality and sound come in an affordable package. Although it has quite a wide neck, the G&L L-200 has two pickups, a saddle lock bridge, and a light tuner for an easy playing experience.
---
| | |
| --- | --- |
| 10 | Squier Affinity P-Bass |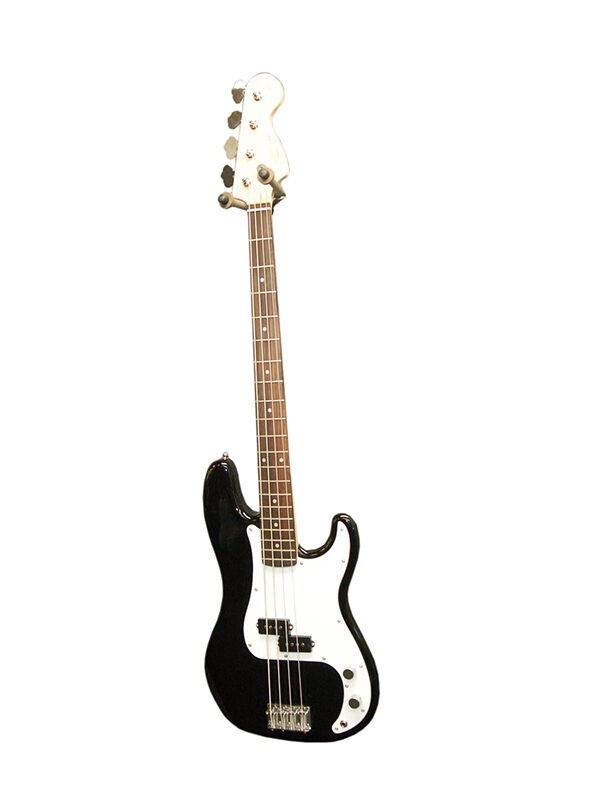 A best-selling four-string bass guitar, the Squier Affinity P-Bass gives unrivalled value-for-money that allows beginners and amateurs to afford a bass guitar without sacrificing quality. Its split-coil pickup gives the P-Bass generally high-sounding notes. Although a very affordable item, it is durable and comfortable to play as well.
---
How to Buy a Bass Guitar
eBay has plenty of musical instruments to offer, including bass guitars. No matter what kind of bass guitar you want, just look it up with eBay's search function and browse through the numerous listings. Besides just naming the guitar, you can specify its colour, year, and even condition. To know more about a particular instrument, read all the available details, or send the seller a message with your questions. Whether you play professionally in a band, or just jam at home, you deserve a good bass guitar. Fortunately, there are many high-quality budget bass guitars that sound great.