The 1960s saw many kinds of dresses embellished with beads. Apart from the styles influenced by the hippies in the second half of the decade, 1960s' fashion took its cues from the more conservative 1950s but often added a touch of flair. Today, vintage beaded dresses are perfect for women who want to stand out from the crowd but still keep to classic styles. Learning about the different beaded dress styles from the 1960s opens the door to more options for formal events and fancy dress parties. Buyers can find beaded dresses in department stores, clothing stores, and reputable online sites like eBay.
| | |
| --- | --- |
| 1 | Chiffon Beaded Evening Gowns |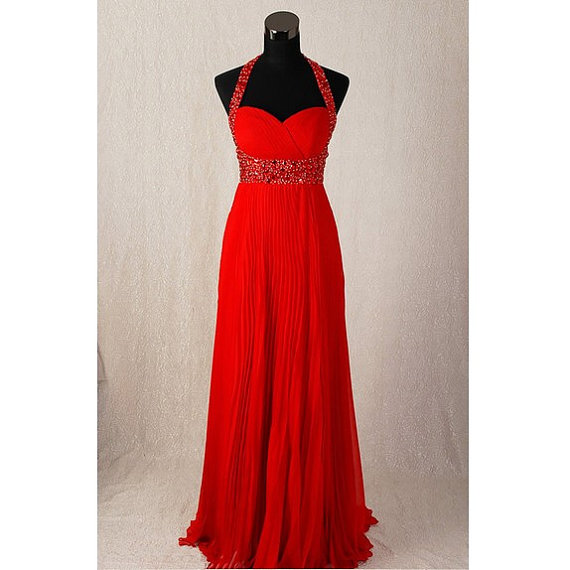 Chiffon is a delicate lightweight fabric that many designers use for evening gowns and other formal dresses. The weave makes it a sheer fabric so chiffon dresses often have many layers and an empire waist. Beads on the bodice or at the waist embellish the dress without detracting from the smooth flowing look of the dress.
---
---
| | |
| --- | --- |
| 3 | Beaded Velvet Dresses and Gowns |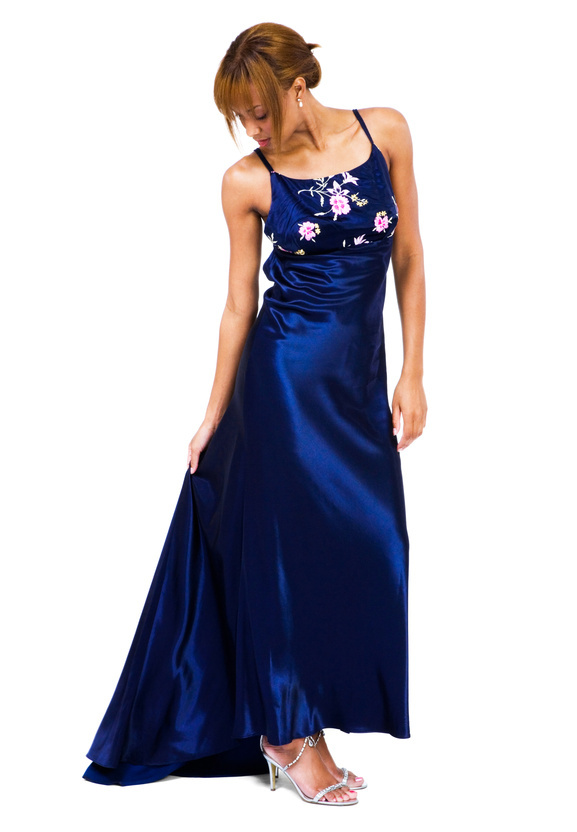 Velvet continues to spell luxury even though modern manufacturing methods have made its production less expensive. This thick fabric lends itself to formal wear, especially when designers decorate velvet with beads and gemstones. Both short and long
beaded velvet dresses
are stylish additions to any woman's wardrobe.
Velvet mini dresses
with lace collars and cuffs are especially characteristic of the mid-1960s.
---

Brocade
has a rich embroidered look and manufacturers often use silver, gold, or other metallic threads to create intricate patterns. Imitation pearl beads beautifully set off any kind of brocade dress and bring back the quietly sophisticated style of Jacqueline Kennedy, who had a huge influence on fashion in the 1960s.
Beaded brocade
dresses are perfect for evening wear and formal events.
---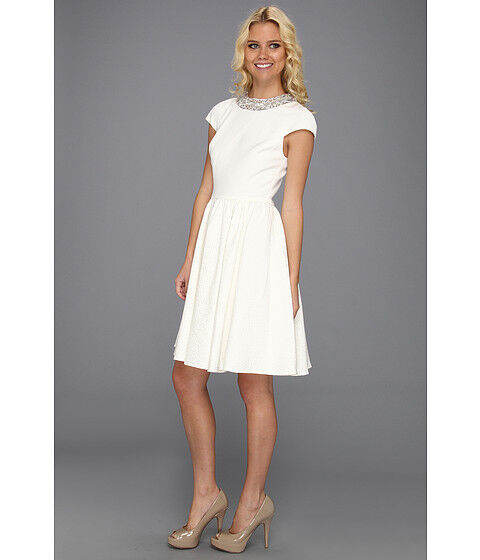 Cocktail dresses come in as many styles and colours as there are women who wear them. They are typically colourful yet slightly formal and reach down to knee length. Cocktail dresses from the 1960s often had simple lines with a tapered waist, and beads and sequins for a touch of glamour.
---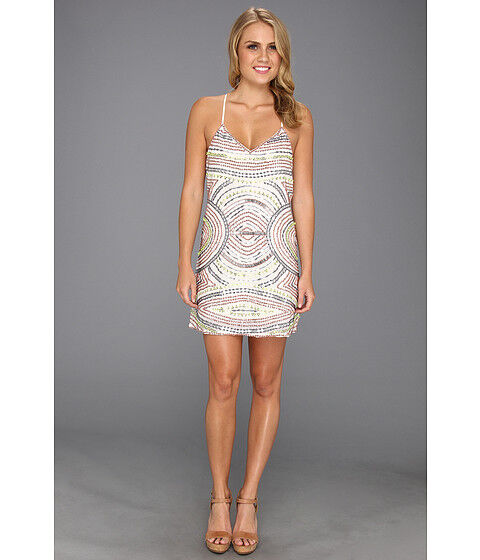 In the 1960s, dressmakers used silk for everything from long formal evening gowns to short casual dresses. Today, many synthetic fabrics have taken over in part for real mulberry silk but the smooth light feel of silk is as popular as ever. Beads add texture and a focal point to embellished silk dresses.
---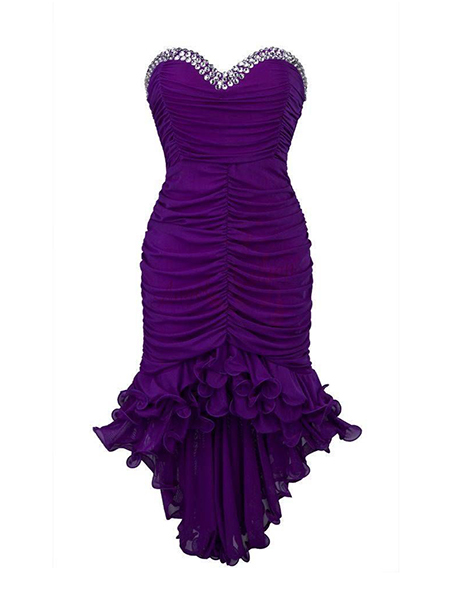 Ruffles have added a feminine touch to dresses for centuries. While most dresses in the 1960s kept to straight lines and few frills, there are also ruffled dresses from the era. Beaded ruffled dresses may be formal or casual depending on length and colour.
---
| | |
| --- | --- |
| 8 | Bead and Lace Bridal Dresses |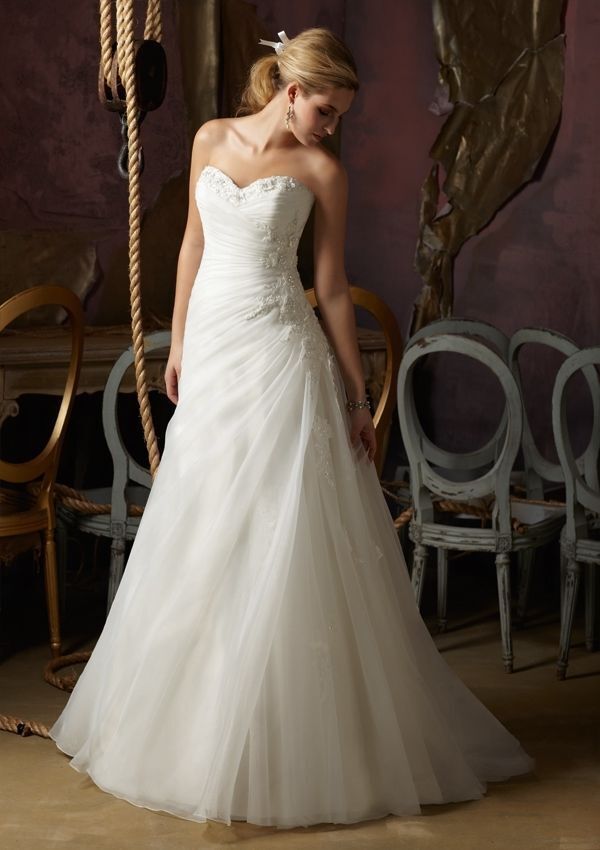 Wedding dress designers often use beads and lace in the creation of vintage-style bridal dresses to make them look like true vintage bridal dresses. A bead and lace bridal dress from the 1960s is a heirloom piece that may well increase in value over time if owners care for it properly.
---
---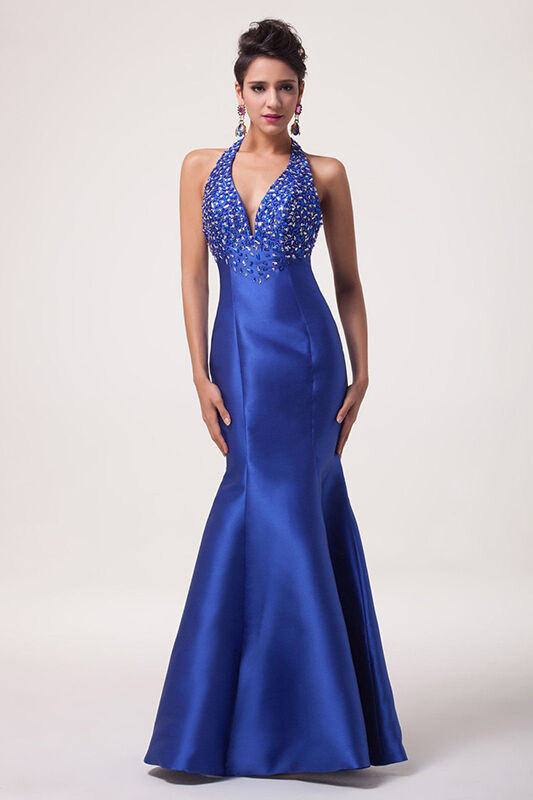 Glossy and colourful satin gowns are perfect for evening wear. People associate satin with luxury, due to its origins and rarity centuries ago. Today, satin is much more affordable since manufacturers use many types of synthetic fabrics to create this lustrous weave. Beaded satin gowns are an inexpensive yet classy and luxurious choice for formal occasions.