There are so many options in
bedroom furniture
, finding just the right bedroom set for those who are newly-wed can take some research. Shoppes should consider whether a double bed is wide enough or if they need a queen or
king sized bed
. They should also consider any other pieces of furniture they need, such as dressers, side tables, and wardrobes. However, purchasing bedroom furniture as newly-weds takes negotiation to ensure both people have a say in the furniture. Therefore, understanding expectations, budget, and style in advance can save time and nerves, making the purchase something that both people can live with happily for many years.
| | |
| --- | --- |
| 1 | Corona Distressed Waxed Pine Maya Trio Bedroom Set |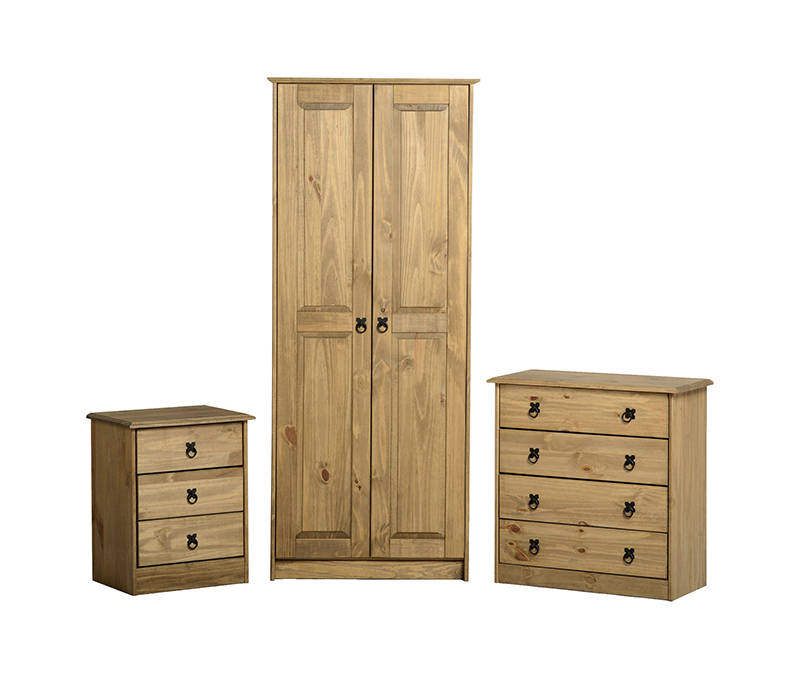 Attractive, with a modern style, the Corona Maya Bedroom Set in waxed pine comes with a wardrobe, chest of drawers, and one bedside table, although shoppers can purchase additional bedside tables as well as a bed frame. The set features solid pine with plywood backs and drawer bases.
---
| | |
| --- | --- |
| 2 | Windsor Oak Solid Chunky Bedroom Set |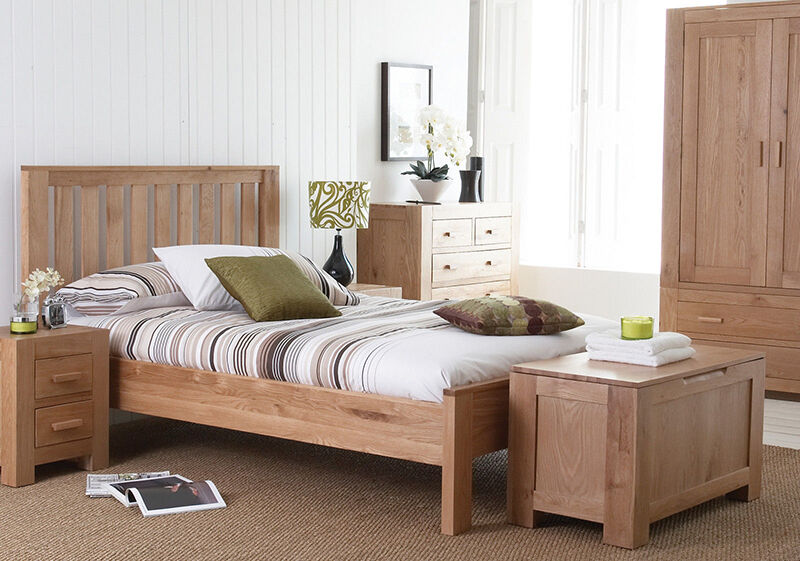 The solid oak chunky king size bed and two bedside tables from Windsor Oak is beautiful in any setting. Its sturdy look works for those with traditional style and a larger bedroom. This bedroom set features solid oak that should last for many years while retaining the natural beauty of the wood.
---
| | |
| --- | --- |
| 3 | Qmax Furniture City Range |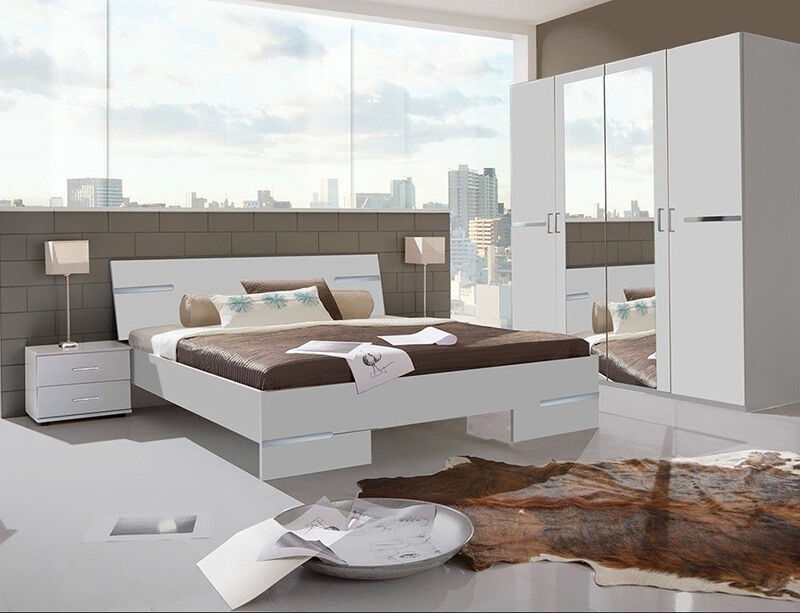 With German craftsmanship, the City Range from Qmax Bedroom Furniture is available in light or dark oak and painted white. The set includes the bedframe, two side tables, a chest of drawers, and a wardrobe. The cut-out headboard has chrome detailing, making this modern bedroom set perfect for city flats.
---
| | |
| --- | --- |
| 4 | UniqueChic Victorian Bedroom Set |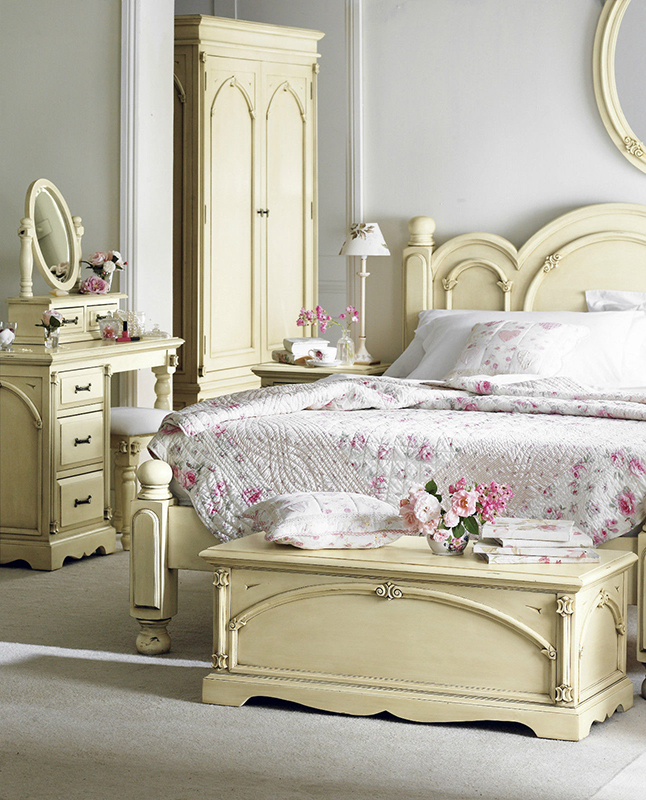 One of UniqueChic's best sellers, the Victorian Set in white offers beautiful design that fits contemporary and modern styles. Included in this set is a king sized bed, two bedside tables, a chest of drawers, and a wardrobe. The mattress is not included.
---
| | |
| --- | --- |
| 5 | Paris Oak Classic French Design Bedroom Set |
Inspired by the sophistication of classic French design, the Paris Oak bedroom set features a king sized sleigh bed in solid oak sourced from managed forests. Available with bedside tables, chest of drawers, and wardrobe, this versatile set fits styles from modern to traditional.
---
---
| | |
| --- | --- |
| 7 | Ottawa Caspian Furniture |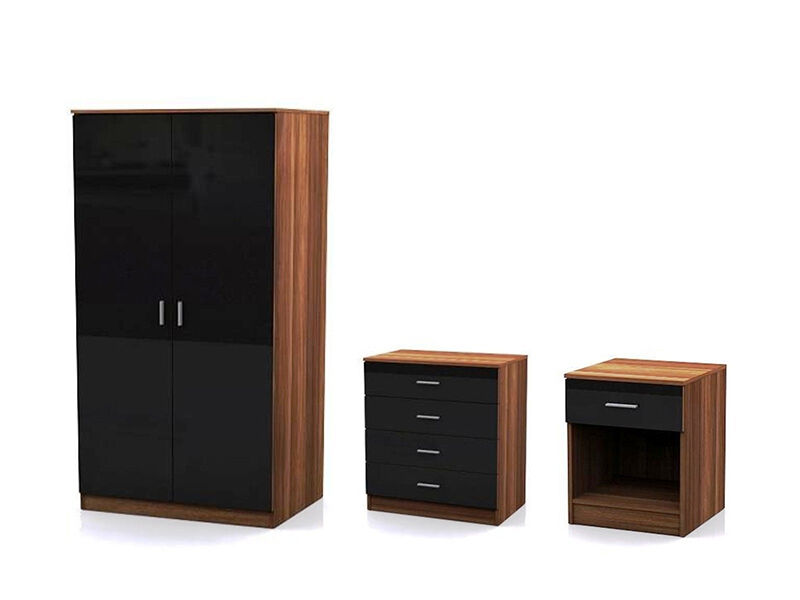 The High Gloss Black and Walnut set by Caspian Furniture includes a bed frame that lifts up for under mattress storage, which is a great idea for small city flats and cottage bedrooms. The set includes the bed frame, two side tables, a chest of drawers, and a wardrobe. The gloss-finished doors and drawer fronts have metal colour-coordinated handles and pulls.
---
| | |
| --- | --- |
| 8 | Ashley Furniture Shay Poster Bedroom Set |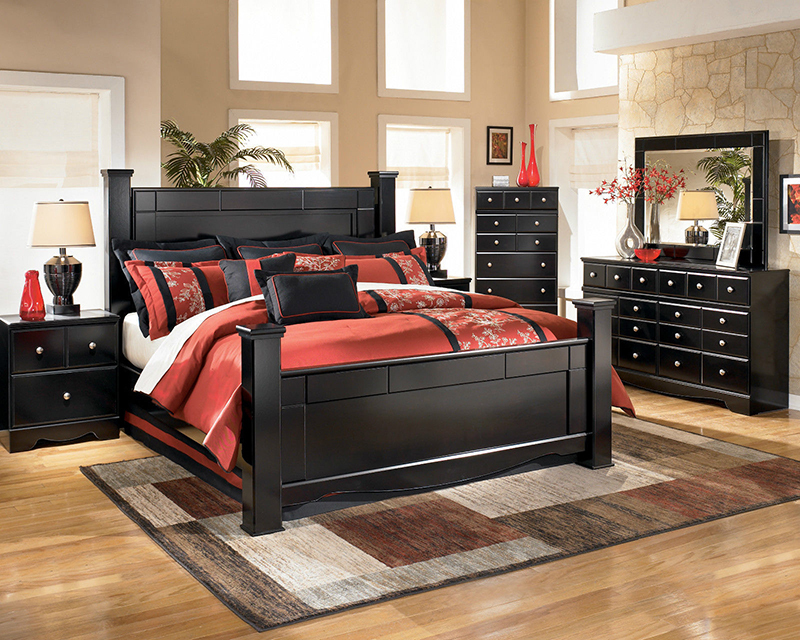 Create the ultimate sanctuary in the bedroom with Laura Ashley Furniture's Shay Poster Bedroom set. Crafted with attention to detail in the design and finish, this 5-piece set adds beauty and comfort to any bedroom.
---
| | |
| --- | --- |
| 9 | Global Furniture Aurora Bedroom Set |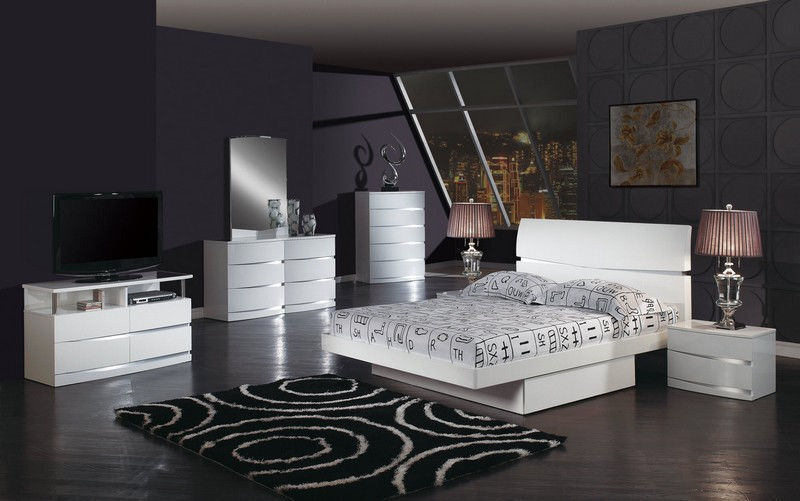 The Aurora Metal Bedframe bedroom set with 14 cm depth mattress is attractive and easy on the budget. Available in several colours, the Victorian design allows the bed and two side tables to fit into almost any decor. Used as the core piece, owners can decorate the entire home around this style.
---
| | |
| --- | --- |
| 10 | Antique Furniture and Collectables |
---