Whether it is to add a high waist to a blouse or keep those jeans hanging on the hips,
belts
can make or break an outfit. With a variety of belt styles, the wearer can achieve different looks. There are ten must-have belt styles that should be in every woman's wardrobe. These belts keep coming back into vogue, so the wearer never has to be behind the times. A good way to stay on top of fashion trends without breaking the bank is to build up a collection of these essential belt styles over time. Department stores and clothing stores sell belts, but eBay has a much wider selection available.
| | |
| --- | --- |
| 1 | The Animal-Inspired Belt |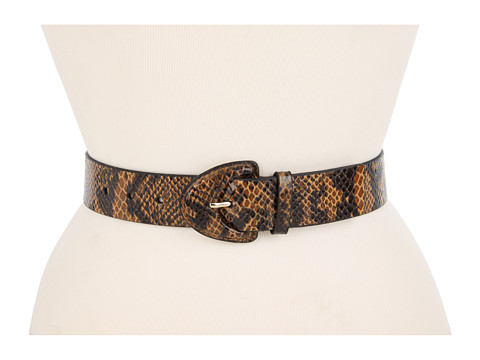 The animal-inspired belt is the solution for the dull blouse that somehow manages to stay in the closet year after year. A belt with a zebra print livens up black or grey blouses, while a belt with cheetah or leopard spots adds new flair to brown or earth-toned colours.
---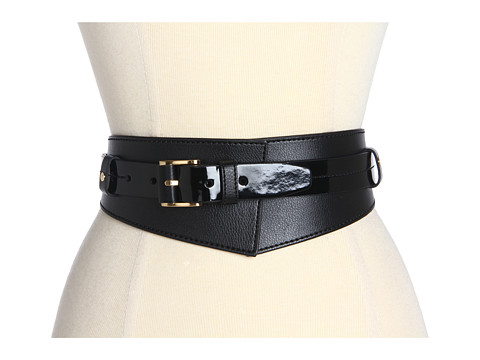 Wide belts cinch in the waist and accentuate the bust. They add a small waist to any baggy or formless blouse. Like with most other belts, the classical colours for this belt are black and brown. Wide belts are very versatile and suit both blouses and dresses of all lengths.
---
| | |
| --- | --- |
| 3 | The Brightly Coloured Belt |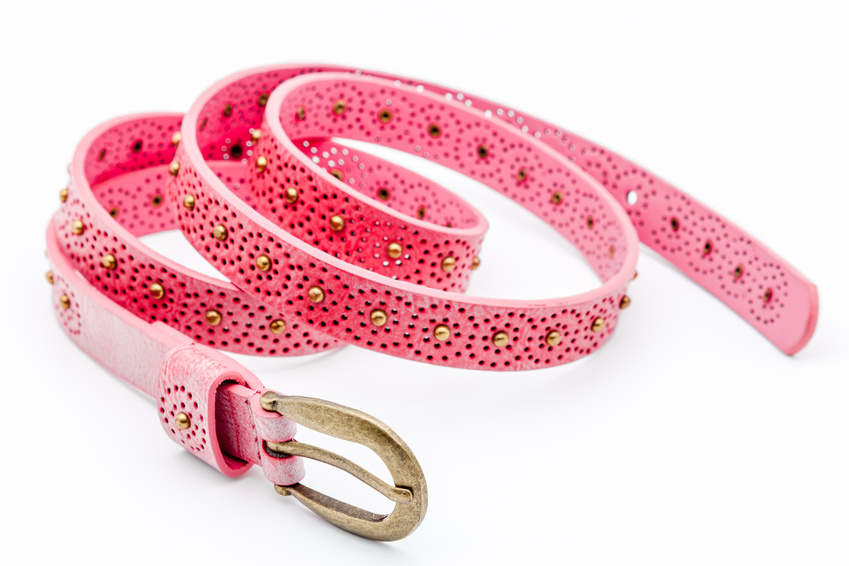 Brightly coloured belts grab attention and make themselves the focal point of the outfit. Buyers can wear them with clothes in neutral colours to emphasise the belt, or coordinate with other accessories to achieve a unified look. The colour should suit both the wearer's clothes and skin tone.
---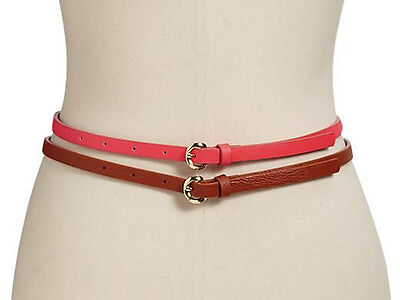 Skinny belts add a modern yet feminine look to any pair of trousers, especially dress trousers. They are more subtle than other belt types. Black and brown skinny belts are suitable for business wear, and coloured narrow belts are suitable for casual wear.
---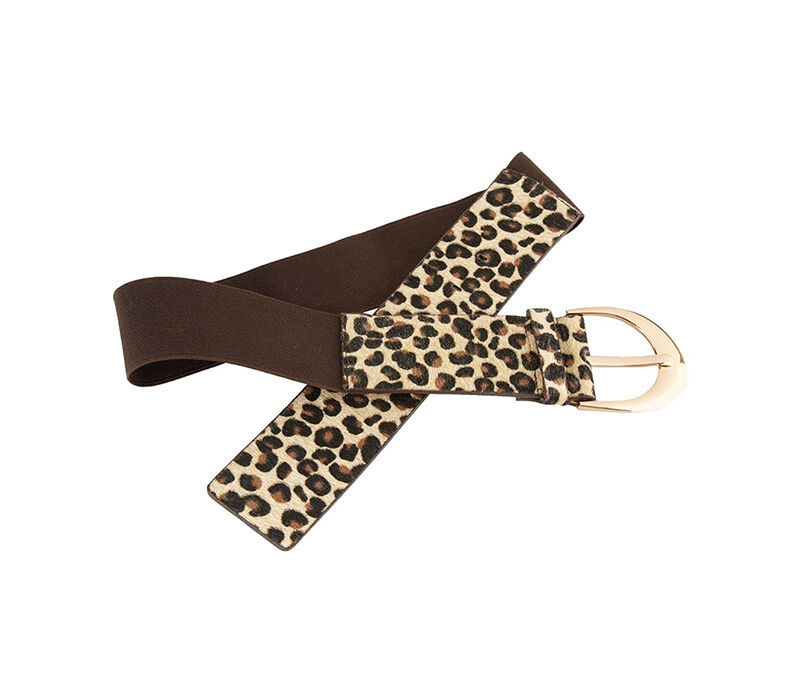 Elasticated belts are comfortable and hold in the waist without creating bulges around the belt. Wide elasticised belts even provide some back support that some women find very comfortable. The closure on these belts is usually a clasp rather than a traditional buckle. Buyers can look for elastic belts with unique clasps to embellish any outfit.
---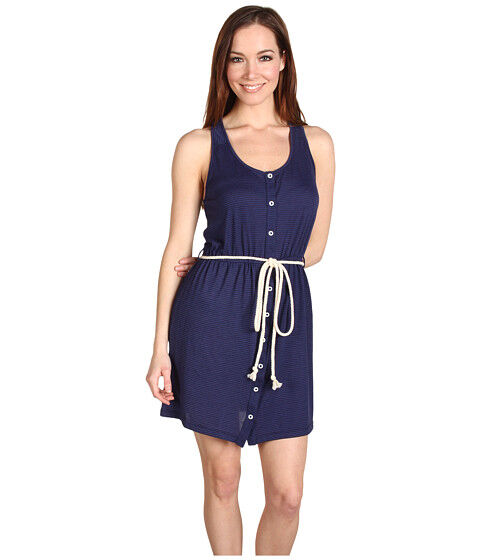 Tied belts look great when the knot is to one side of the wearer's waist. The sash of the belt hangs loosely over the thigh for a casual look that goes with a pair of jeans or even a skirt. Another kind of tied belt is the satin sash, which is a part of many bridal gowns.
---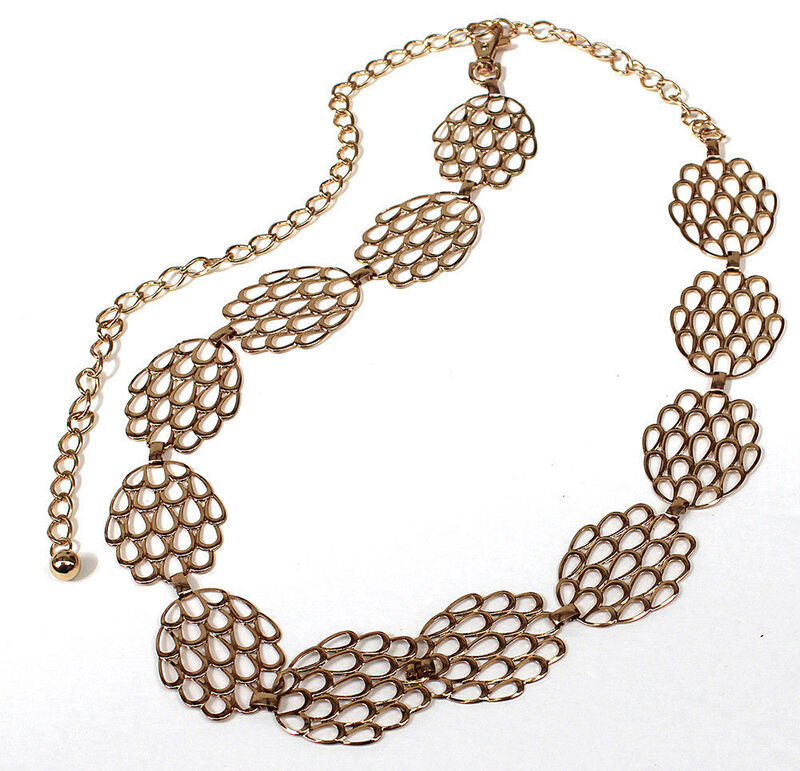 Metallic belts add glam to any formal or casual outfit. The key to wearing metallic belts with style is to make sure they coordinate with jewellery and other accessories for a unified style. There are both fabric belts with metallic sequins and glitter and chain belts with metal links. A high-quality metallic belt does not tarnish over time.
---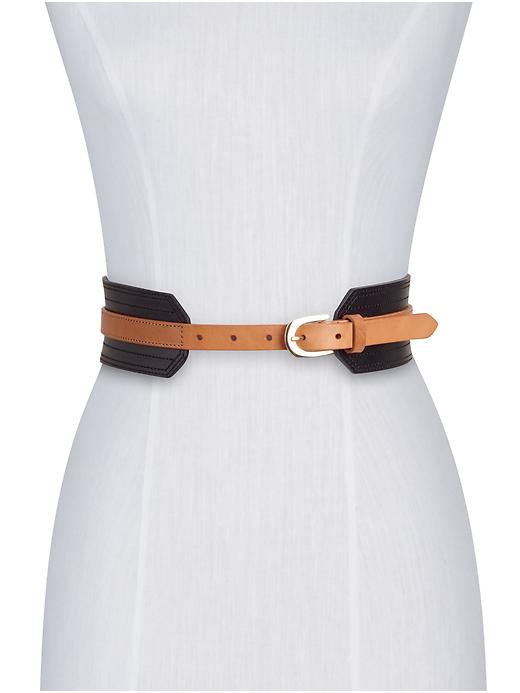 Two-toned belts are more versatile than belts with just a single colour. Silver and gold is a great combination in two-toned belts because they match both silver and gold jewellery. However, most two-toned belts have two shades of the same colour. These belts make solid coloured blouses or trousers more visually interesting.
How to Buy Belts on eBay
eBay is a great place to find accessories like belts because of the wide selection and attractive prices. Shopping on eBay is easy. To find a belt on eBay, just enter a descriptive term like ' skinny belt' in the search box on any page of the website. Then refine the search by brand, price, or colour to find exactly what you are looking for. eBay's Top-rated sellers are those with an award icon on their listings. These sellers have an excellent feedback history on eBay. Belts are inexpensive accessories that change the way an outfit looks.