For those with wood burning stoves or chimneys, there is nothing better than warming up next to a warm fire. Yet, chopping wood with an axe is a time-consuming and arduous task so a chainsaw comes in handy to cut down on the task.
Chainsaws
are also good for felling trees and completing other yard tasks with ease. With so many brands out there, sifting through them is no easy task so buyers are encouraged to look at the top chainsaws to get a good start. Chainsaws are available at hardware shops or online through retail sites, such as eBay.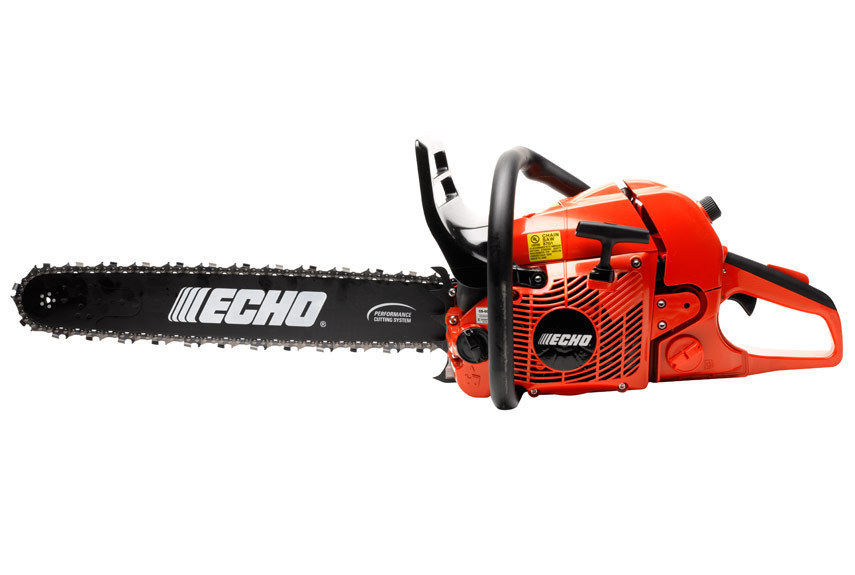 The Echo CS-600P is the perfect choice for buyers looking for a professional, high power chainsaw. It has a 59.8 cc two-stroke Power Boost Vortex engine and a decompression valve for easier start up. The fuel capacity is 0.57 litres and a clutch-driven oiler helps the chainsaw take advantage of every bit of the 0.30-litre oil capacity. Other features include an easy-access air filter, removable bumper spike, and side access chain tensioner.
---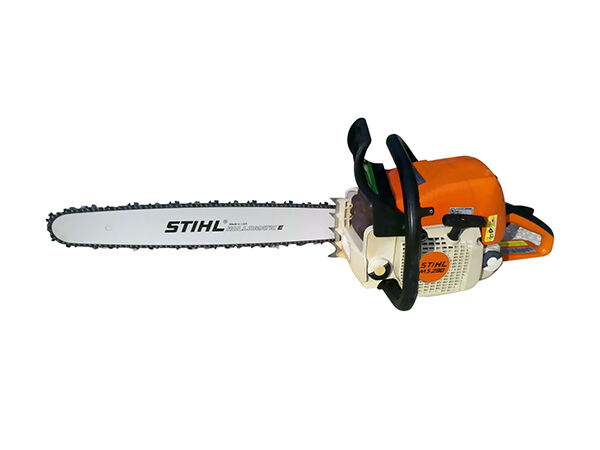 For those shopping for a midrange chainsaw need look no further than the Stihl MS 290 with 56.5 cc engine and Rapid Micro chain. This fuel-powered chainsaw is a popular pick for farm work with its power-to-weight ratio and anti-vibration system providing more comfort. It also comes with a side-access chain tensioner, Ematic lubrication system, and Master Control Lever for one-stop operation.
---
Craftsman is well known for its quality tools, and the Craftsman 34118 electric chainsaw is no exception. It comes equipped with safety features like inertia-activated chain brake, anti-kickback bar tip, and wraparound handle, as well as tool-free tensioner. This chainsaw boasts a 13-amp, 4-horsepower engine and accommodates an 45.7-cm bar.
---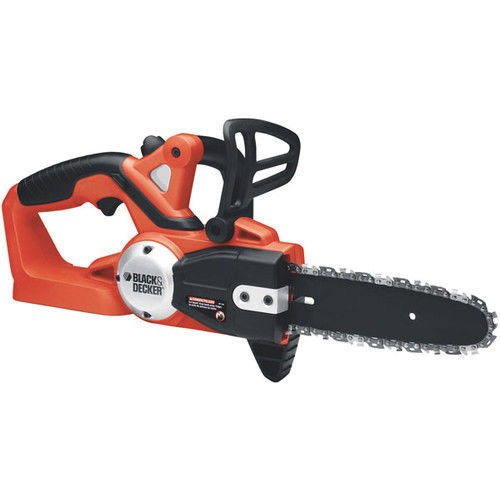 Black & Decker is brand name known for its durability, like the electric Black & Decker CCS818 with an 20 cm cutting bar. This cordless chainsaw enables users to cut branches up to 15 cm thick with maximum ease since it has a soft grip wraparound handle. The chainsaw weighs around 2.8 kg and comes with a rechargeable 18-volt battery and charger.
---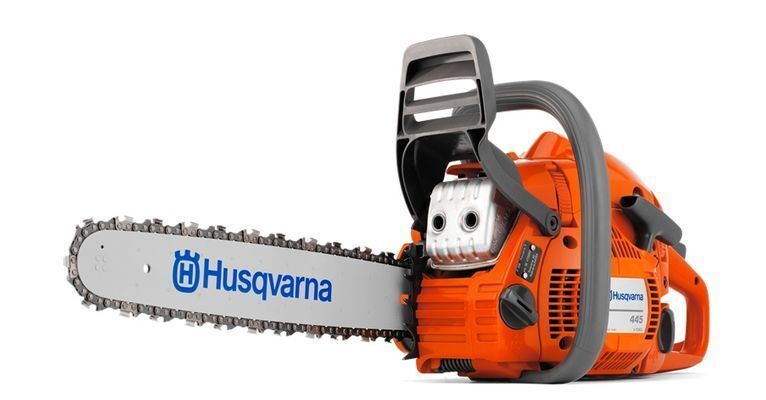 The Husqvarna 445 chainsaw is a professional piece of machinery with an X-Torq engine and Smart Start for better fuel consumption and lower emission levels. This 5.1 kg chainsaw not only offers power but also flexibility with the ability to fit bar lengths ranging from 33 to 50 cm. The fuel tank capacity is 0.45 litres, while the oil capacity is 0.26 litres.
---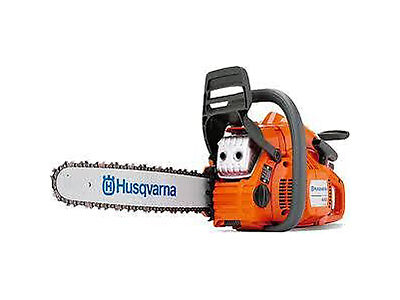 For lighter jobs, the Husqvarna 240E is equipped with an X-Torq engine for more efficient fuel consumption and lower emission output. It accommodates bar lengths 33 to 40 cm and weighs only 4.7 kg. The LowVib system ensures less vibration while the chainsaw is in use for painless completion of tasks.
---
The Poulan PP3516AVX has a 35 cc engine for completing smaller tasks like light cutting and pruning. An Anti-Vibe handle, combined with an overmoulded rear handle, helps reduce vibration for painless operation. Weighing 5.3 kg, this Poulan chainsaw also features a tool-free chain tightening system and clean air system.
---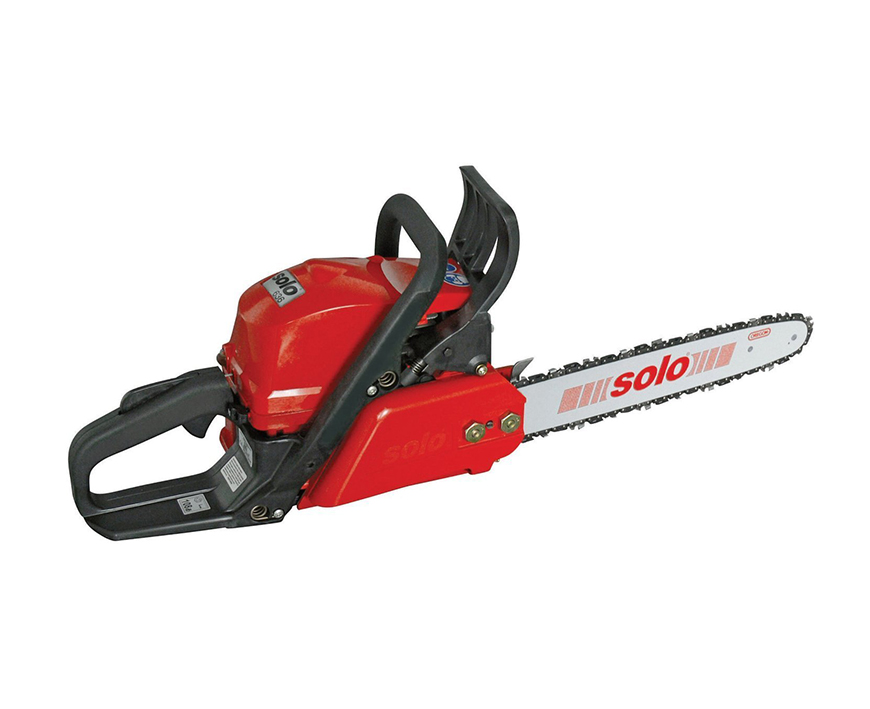 Solo is recognised for their reliable and quality equipment, from lawnmowers to chainsaws. The fuel-powered Solo 636-14 has a 36.3 cc engine and comes with a 35 cm bar for lightweight jobs. The two-stroke chainsaw has an automatic oiler, chain brake, and vibration reduction. It weighs 6.8 kg and has an easy-start primer for straightforward operation.
---
| | |
| --- | --- |
| 9 | John Deere CS36LE Pro Series |
John Deere is one of the most recognisable brands with its iconic green and yellow colours and quality products like the CS36LE Pro Series chainsaw. Weighing only 4.3 kg, this chainsaw provides good balance and well-crafted grip surfaces for maximum safety when operating. The 35.2 cc engine allows the user to finish tasks like pruning and limbing without much fuss.
---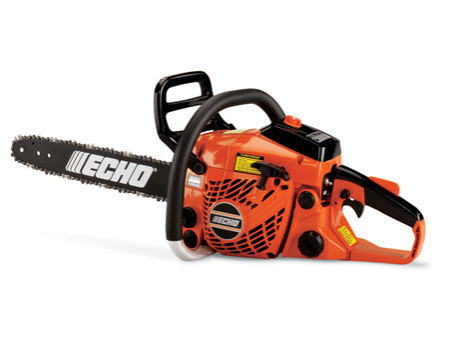 The Echo CS-370 accommodates bar lengths 35 to 45 cm and includes the tip guard. This chainsaw has other great features like inertia-type chain brake, G-Force Engine Air Pre-Cleaner, and Echo I-30 starting system. The automatic oiler is adjustable, and the chainsaw also has a side-access chain tensioner. This 4.5 kg chainsaw has a 36.3 cc two-stroke engine for professional results.
---
How to Buy a Chainsaw
When looking for a chainsaw, simply type in the keyword "chainsaw" into the search bar of any eBay page to yield product listings. Clicking on any of the relevant filters located in the sidebar is a good way to narrow down the results. You can then browse through the desired chainsaws with ease, making sure to shop from sellers with positive feedback scores. It is important to check all the product specifications before buying, but if you have any questions or concerns about the chainsaw contact the seller using eBay's message system. With just a few clicks, buyers are sure to find the perfect chainsaw for their home or business needs.