Digital camcorders
allow users to capture everyday moments and extraordinary events. Modern camcorders are small, lightweight, and record in full high definition. They also take photos, and some products capture still images while recording video. The features and design of digital camcorders vary considerably, so it is useful to be familiar with some of the many items available. Buyers should compare the top products on the market to find a camera that is suitable for their needs.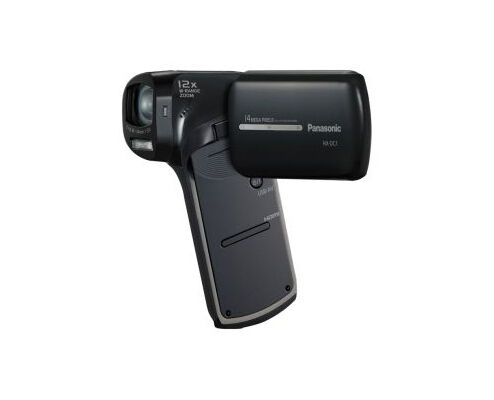 The vertically oriented Panasonic HHX-DC1 is a small, lightweight camcorder designed to be accessible and easy to use. It records video in 1080/60i or 1080/30p and captures 14 MP still images. Users can even take 2 MP photos with the camcorder while it is filming video. A 5X zoom lens allows users to capture distant objects and closeups, and the 3-inch monitor enables easy viewing of images.
---
The GoPro HD Hero 3 accommodates the needs of athletes, artists, and others who need a small and powerful camcorder. The GoPro captures 1080/60p, 1440/48p, and 720/120p video, as well as 12 MP still photos at a rate of 30 fps. The camera is 20 per cent smaller and lighter than its predecessors, has a longer battery life, and features improved audio.
---
| | |
| --- | --- |
| 3 | Drift Innovation HD Ghost |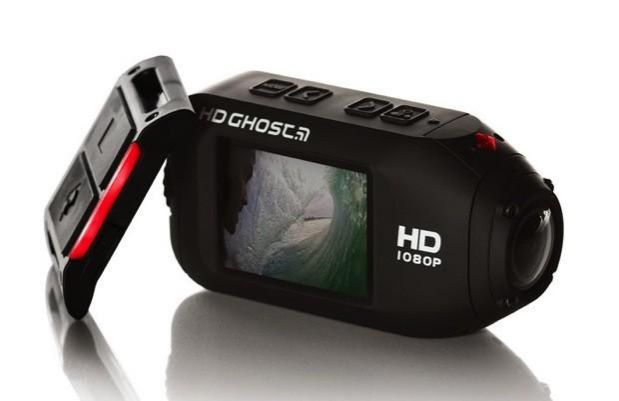 Drift specialises in sports-oriented photo and camera technology. Its Innovation Ghost HD offers several features not found on other cameras, such as the two-way remote control with LED lights and waterproofing up to 3 m. A Flashback Video Tag mode enables users to store video taken up to five minutes earlier, and a long battery life lasts for three hours without a recharge.
---
| | |
| --- | --- |
| 4 | Sony Bloggie Touch MHS-TS20K |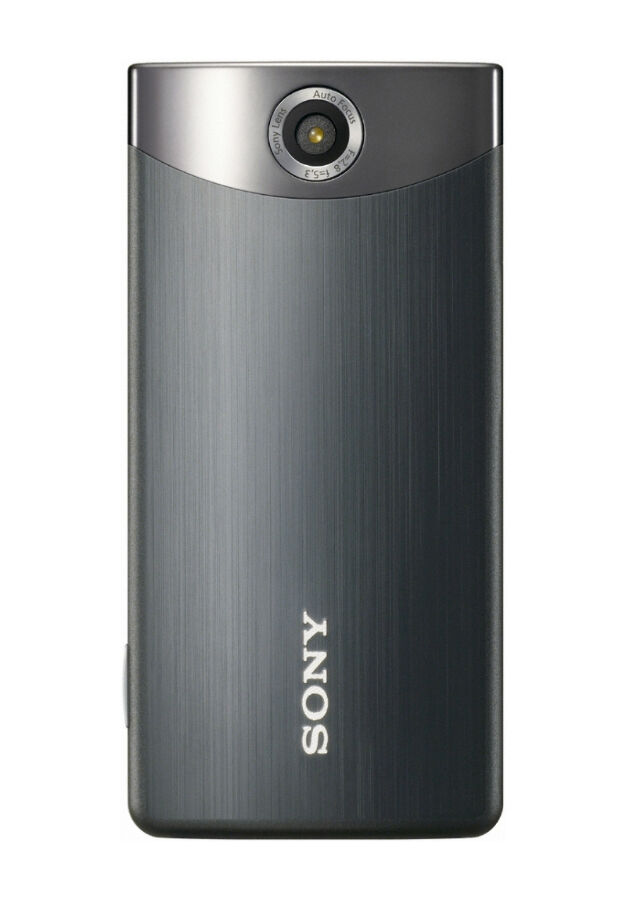 Sony designed its Bloggie Touch MHS-TS20K with a built-in USB arm to connect directly to a computer, allowing users to transfer files without the need for a cable. The camera records 1080p MP4 video and captures 12.8 MP still images. It also takes snapshots while in video mode. A 3-inch touchscreen makes viewing and navigating recorded content simple.
---
| | |
| --- | --- |
| 5 | Sony Handycam HDR-CX130 |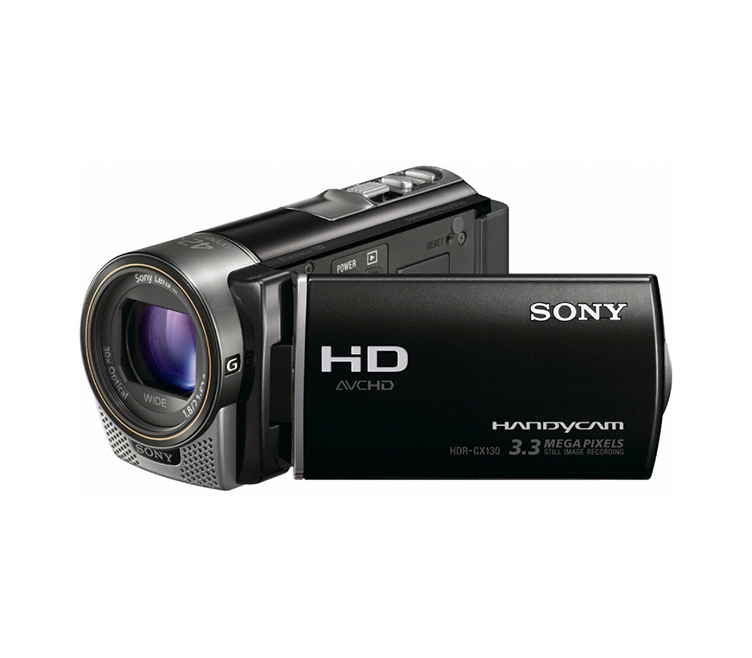 The compact Handycam HDR-CX130 from Sony records 1080/60p video and captures 3 MP photos. Built with Sony's G Lens, it produces detailed and accurate colours and images. Owners can also use the 29.8-mm focal for a wide-angle shot of a scene. The camera features a powerful extended zoom feature that produces 42X images. The Tracking Focus technology follows a single subject, and Optical Steady Shot stabilises images while the user is moving.
---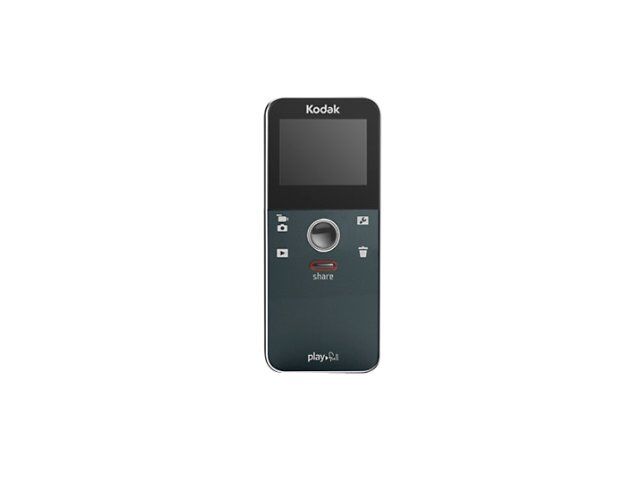 The compact and lightweight Kodak PlayFull ZE1 operates in 1080/30p and captures 5 MP still images. A built-in USB arm provides easy connectivity, and users can link the unit directly to a TV with an HDMI cable for easy playback.
---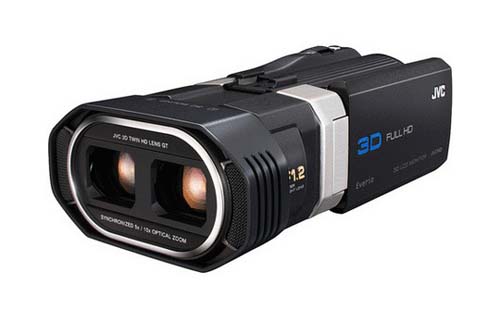 The JVC Everio GS-TD1 records images in HD 3D. It has 64 GB of internal flash memory, and an SDXC card slot allows owners to store additional content when the internal storage is full. Furthermore, 3D playback is possible on the 3.5-inch LCD touchscreen without the need for glasses. The camera even records 3D audio.
---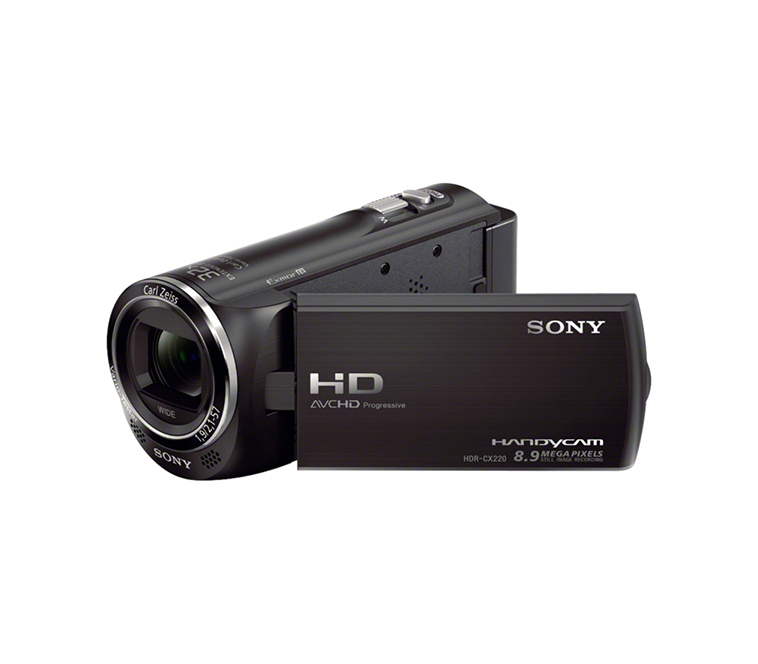 The Sony CX220 runs at 1080/60p and captures 8.9 MP still images. The camera has built-in image stabilisation technology, a 32X extended zoom feature, and a wide-angle lens to record peripheral imagery. It includes a 2.7-inch LCD screen and a slot for an SD, SDHC, or SDXC memory card.
---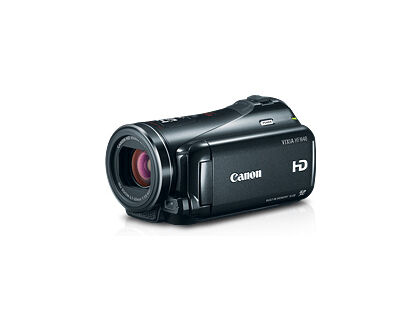 The Canon Vixia HF M40 uses a 16 GB internal flash drive and two SDXC-compatible memory card slots to record hours of video, and it automatically switches between storage devices when one becomes full. The built-in Canon 10X HD Video Lens and an HD CMOS Pro Image Sensor offer increased visual clarity, range, and performance in low-light settings, and a 3-inch LCD touch screen provides quick playback and navigation.
---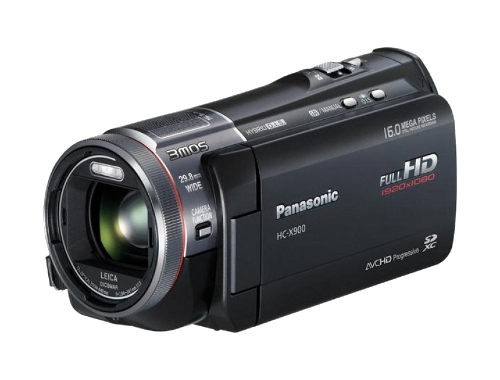 Panasonic's HC-X900 utilises an improved lens, sensor, and engine for enhanced performance over its predecessors. The HC-X900 lens features a special coating that minimises distortion of colour and resolution at the lens periphery. A five-axis correction system reduces blur, and the 3MOS System Pro records precise colour and detail, even in dim lighting.
---
How to Buy Digital Camcorders on eBay
Sellers post listings for all types of camcorders on eBay. To shop for a specific item, type its name into the search field on any eBay page. For example, enter "Innovation Ghost HD" to see all items tagged with those terms. The broad selection of camcorders makes it easy to find a high-quality device that provides accurate and attractive video for any purpose. Compare sellers to find the best prices on top camcorders, and begin enjoying the benefits of modern video technology.