Capture Those Great Moments on Film
For the times when the camera on your smartphone isn't quite enough to capture your extreme sporting prowess or those amateur filmmaking attempts, you can still rely on a dedicated handheld
camcorder
to get the job done.
JVC
makes some of the best handy cams around but with so many options to choose from, here are some key things to look for when finding the one that best suits your shooting needs.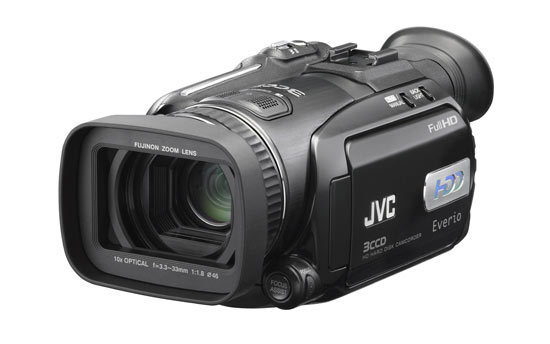 JVC Camcorder Features to Look Out For

Capturing Sound

If you want to capture equally high quality audio look out for microphone support and a headphone jack. This will help to record several voices at once or filter out background noise to get the best all-round recording.

Real-Time Playback

For viewing footage in real-time, many handheld JVC camcorders include an LCD screen sometimes with touchscreen support to adjust settings. They can often support a built-in viewfinder which can be beneficial when it's difficult to view footage on the display.

Manual Controls

Most modern JVC camcorders will come with a host of automatic settings to help take the complication out of filming but having manual controls - like the option to adjust exposure levels and shutter speed - can give you more flexibility when you are filming things like fast-moving action at a sporting event.

Connectivity

A camcorder with connectivity support like built-in Wi-Fi or tablet and smartphone support can make it easier to share content, upload it to the web or quickly transfer it to your PC or Mac.

Getting Close Ups

To get up close to the action having a good quality zoom is going to be key. Most camcorders feature a digital zoom and optical zooms though the strength of the latter is most important.

Stablisation

To prevent video from looking shaky, look for a JVC camcorder with optical image stabilisation. This will help compensate from the movement when you are moving around to film the action.

Storage

You should also think about how footage is going to be stored. Some camcorders will come with internal flash memory which is lighter than traditional hard drives. SD card support also means you can quickly transfer footage to a computer for editing.
Top 10 JVC Camcorders to Buy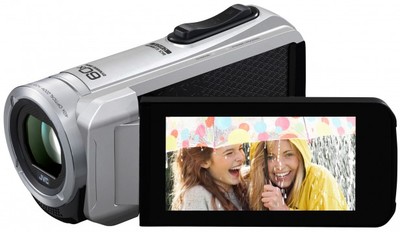 1. JVC-HD Everio GZ R10SE
This rugged option is waterproof up to 5 metres and includes an advanced image stabilizer to keep things steady.

There's a 40x optical zoom to get up close without losing resolution and a 3-inch LCD touchscreen. Manual controls include focusing and backlight compensation.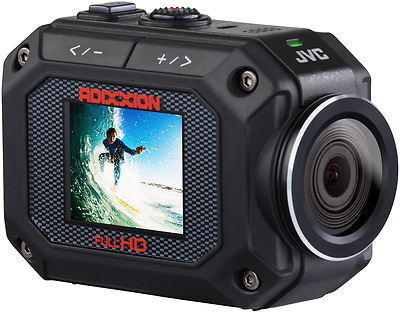 This action camcorder can shoot Full HD video with a built-in 1.5-inch LCD display and includes a series of flexible mounts to take it out and about.

It's both water and shock-proof with built-in Wi-Fi so you can stream content. SD card storage is up to 128GB.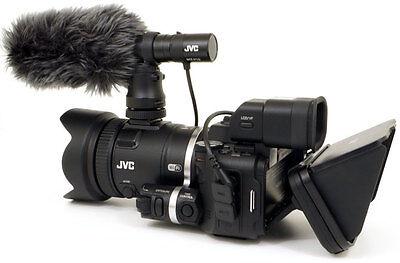 A premium camcorder for serious filming enthusiasts, the PX100 is equipped to shoot high resolution video and stills. Features include a 10x optical zoom, optical image stabilization and a 12.8-megapixel sensor.

There's a 3-inch LCD screen with a detachable electronic viewfinder with external microphone and headphone jacks included.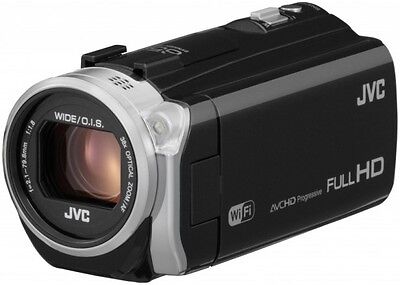 4. JVC HD Everio GZ EX515BEK
A stylish, mid-range option, this Full HD video camcorder is packed with features including Apple Mac compatibility A 10x optical zoom coupled with a 21x dynamic zoom caters for close up filming while optical image stabilization keeps things steady.

There's a manual mode while the Everio Sync app for iPhone and Android lets you control zoom, record and even take snapshot images.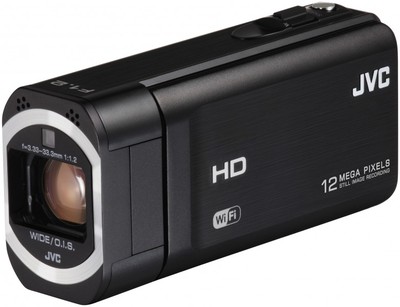 5. JVC HD Everio GZ VX815BEK
With a maximum video quality of 1080p Full HD, this slim shooter also has a 38x optical zoom, built-in Wi-Fi connectivity and advanced optical image stabilization.

There's an SD card slot for saving video, a series of manual shooting modes plus microphone input.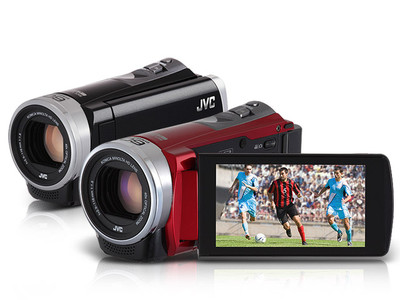 The E305 camcorder features a 3-inch touchscreen LCD display, 40x optical zoom, an advanced image stabiliser and an Intelligent Auto mode for users who don't want to fiddle around with settings.

There's an 8-megapixel camera sensor plus the option to shoot full HD video and take still images simultaneously.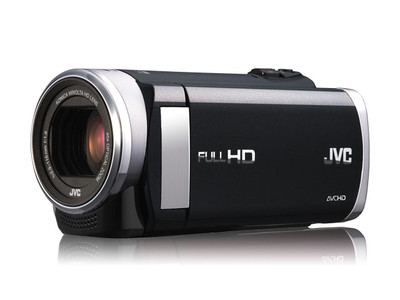 Another feature-packed budget JVC camcorder, the GZ-E205 is a Full 1080p HD shooter with an LED video light for night time shooting.

It also includes a 40x optical zoom, image stabilization and comes with 64GB of storage via the SD card included.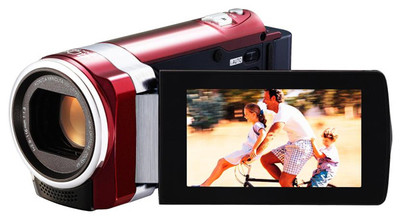 One of the most interesting features of this JVC camcorder is the dual SD card slots giving you plenty of expandable storage.

As well as a raft of automatic and manual modes, other notable features include a 40x optical zoom, advanced image stabilization and a 2.7-inch LCD touch screen.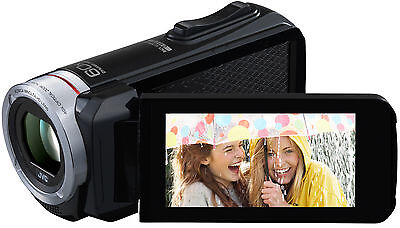 This Full HD shooter features a 3-inch touchscreen display and can take 10-megapixel still images.

A 40x optical zoom is also joined by a 40x dynamic zoom and 200x digital zoom with a built-in zoom mic for clearer sound recording.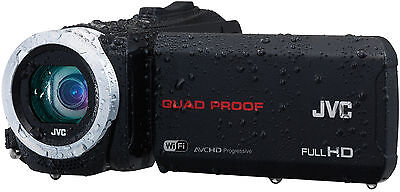 The RX110 is a water and dust-proof camcorder that can shoot Full HD 1080p video and take 10-megapixel stills.

The 40x optical zoom is accompanied by a 40x dynamic zoom and 200x digital zoom with 8GB of internal memory to store footage. There's also a 3-inch touchscreen display, plus support for USB charging.