The fact that Britain has a museum dedicated to the storied history of the humble
lawnmower
speaks volumes of the thoroughly British preoccupation with lawn maintenance. Since its invention in Gloucestershire in the 1820s, the lawnmower has evolved into myriad forms. The most common type of lawnmower is the push mower. One of the earliest versions of the push mower was the iconic reel mower, which is still popular today. Push mowers also include petrol-powered mowers and electric mowers. When shopping for a lawnmower, buyers must take into consideration the size of the lawn, the mower's width of cut, and to what extent users can adjust cutting height. Consumers should consider the top lawnmowers to find one that fits their needs.
John Deere is a name synonymous with large tractor mowers and ride-on mowers, but John Deere also manufactures quality push mowers like the John Deere R40 EL. This electric mower has a 40-cm width of cut and a 44-litre clipping collector. Cutting height varies from 25 mm to 77 mm.
---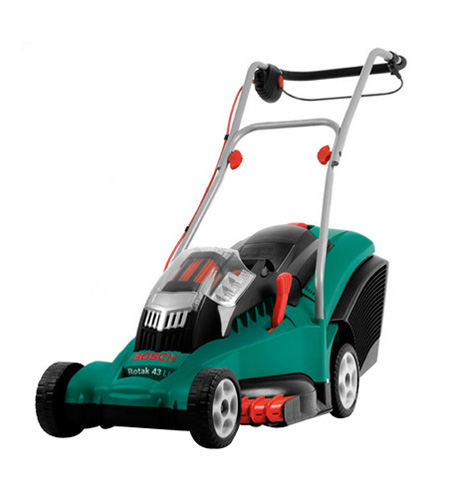 The Bosch Rotak 43Li cordless electric mower runs off of two 36-volt Li-ion rechargeable batteries. It takes about 90 minutes to recharge the batteries to full capacity. Weighing about 14 kg, the Rotak 43Li has a 43-cm width of cut, and users can adjust the cutting height from a low of 35 mm to a high of 70 mm.
---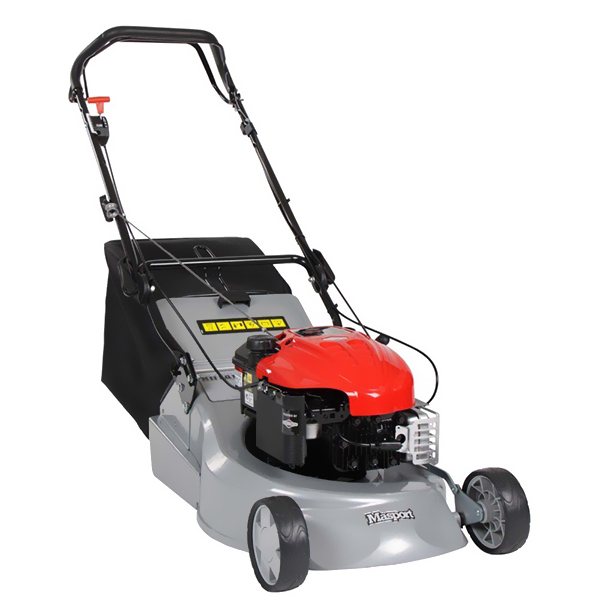 The Masport Rotarola 18 is a petrol-powered mower with a 46-cm width of cut. Consumers can vary the cutting height anywhere from 10 mm to 70 mm. This easy-to-manoeuvre push mower weighs 40 kg and has a fabric catcher at the back for the clippings. Furthermore, users can adjust the mower's ergonomic handle to accommodate their standing height.
---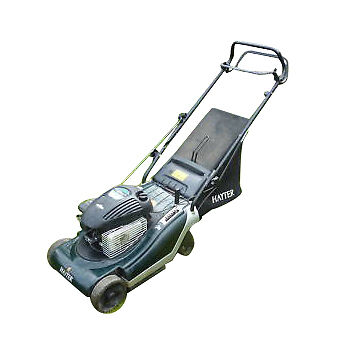 The Hayter Spirit 41 is a compact electric lawnmower with a 17-m power cord. It has a width of cut of 41 cm and seven adjustable cutting heights ranging from 13 mm to 65 mm. This rear-discharge push mower has a 55-litre capacity fabric catcher. It weighs 29 kg and is appropriate for a lawn that is about the size of half a tennis court.
---
The Flymo Pac A Mow electric mower takes up little room in the garden shed. Perfect for a small lawn, this lawnmower weighs 13.8 kg and has a width of cut of 33 cm, three adjustable cutting heights, and a rear-discharge catcher with a capacity of 29 litres. When folded up, the mower is about the size of a large suitcase.
---
| | |
| --- | --- |
| 6 | Wolf Garten Power Edition 37E |
The Wolf Garten Power Edition 37E is a good choice for a medium-sized lawn that is about the size of a tennis court. With a 37-cm width of cut and five adjustable positions for height of cut that range from 20 mm to 60 mm, this electric push mower comes with a generous 35-litre fabric catcher and soft wheels that are gentle on the lawn.
---
| | |
| --- | --- |
| 7 | Brill RazorCut Premium 33 |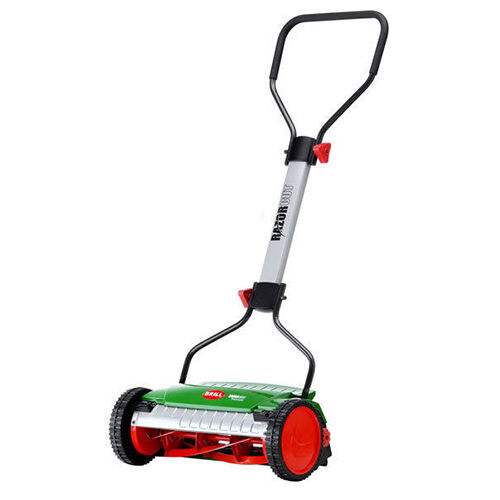 The Brill RazorCut Premium 33 is a classic human-powered reel mower with some contemporary features like foldable, foam-covered handlebars and a rear spoiler that controls the discharge of the clippings. With no motor, this quiet push mower with its 33-cm width of cut is perfect for a tiny urban lawn.
---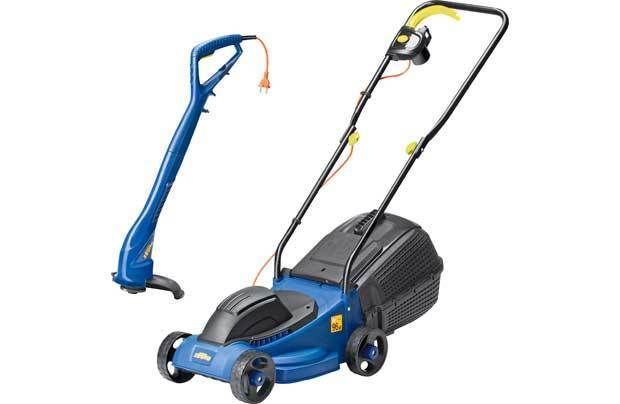 The Challenge Xtreme 1000W electric lawnmower is appropriate for modest-sized lawns. It has a 10-m cord and a width of cut of 23 cm. Consumers can adjust the height of the cut from 20 mm to 60 mm. Furthermore, this lawnmower weighs just 7.5 kg and has a 30-litre catcher on the back.
---
The AL-KO 470 BRE is a petrol-powered lawnmower. Weighing 24 kg, this mower has a 42-cm width of cut, a centrally controlled cutting height adjustment lever, and a mulch kit that comes standard. The cutting heights vary from 30 mm to 70 mm.
---
| | |
| --- | --- |
| 10 | Worx Power Tools WG784E |
The Worx Power Tools WG784E is a battery-powered mower with a width of cut of 36 cm. The removable battery charges to full capacity in seven to nine hours and disengages from the mains power when fully charged.
---
How to Buy a Lawnmower on eBay
eBay has current listings for both new and used lawnmowers. If you have a particular brand and model in mind, simply enter the name of the lawnmower into the search bar found on any page on eBay. If your search query yields few results, broaden the search by removing some of the descriptive keywords. Furthermore, a refinements menu allows you to select and deselect various search criteria. Shopping for the top lawnmowers on eBay is a great way to purchase your next lawnmower at a competitive price.