Besides a wedding ring, a
wristwatch
is the only other piece of jewellery that many men wear. While the primary function of a wristwatch is to keep accurate time, a well-chosen wristwatch can also reflect the wearer's personality, interests, and sense of style. There are two types of wristwatches: automatic wristwatches and chronographs. Chronographs come with a stopwatch function. When browsing the options available, buyers should consider use, size, and timekeeping functions to determine the best match.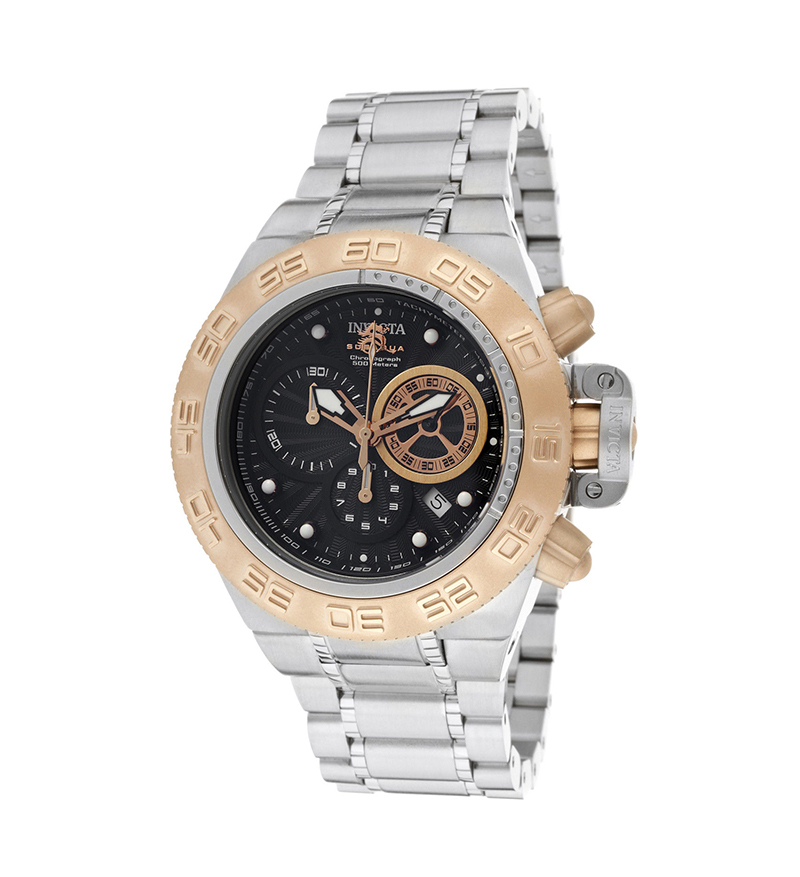 The Invicta Subaqua is Swiss-made diver's chronograph that is water resistant to a depth of 500 m. The length of the Invicta Subaqua Noma III measures 67 mm, and the case width, which includes the watch face and the unidirectional bezel, is 55 mm. The watch's profile, or the thickness of the watch, is quite tall at 17.5 mm.
---
| | |
| --- | --- |
| 2 | Emporio Armani Sportivo |
Compared to the Invicta Subaqua, the Emporio Armani Sportivo is a slimmed-down, midsized chronograph that one can wear with a T-shirt under a jacket or with cuffs, or with a formal shirt and a dinner jacket. The watch's case width measures about 43 mm, and it is water resistant to a depth of 50 m.
---
| | |
| --- | --- |
| 3 | Citizen Promaster Eco-Drive |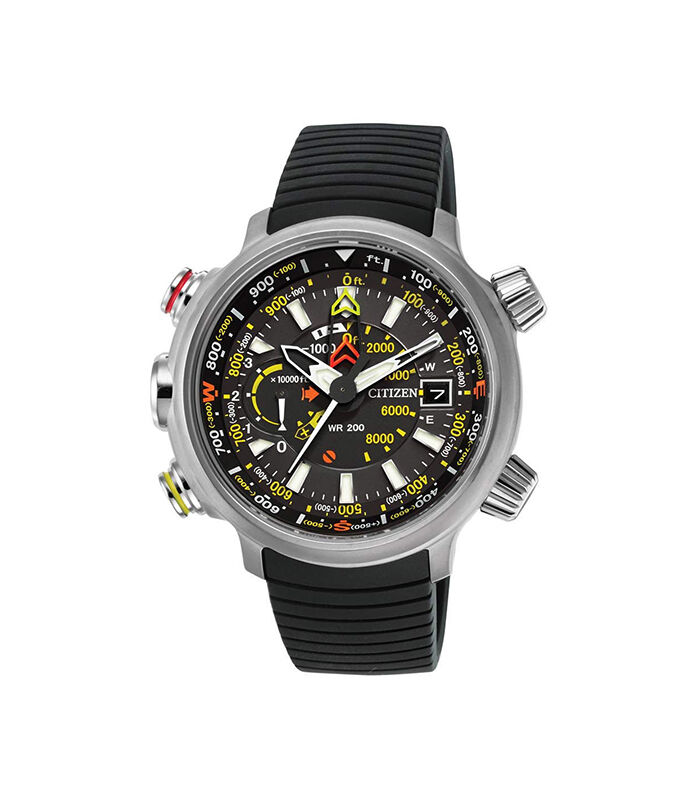 For the environmentally conscious man, there is the Citizen Promaster Eco-Drive. It is a diver chronometer powered by both natural and artificial light. Citizen claims that the Eco-Drive concept has eliminated the need to dispose of 10 million watch batteries in North America alone. Citizen Promaster watches are water resistant to a depth of 200 m, feature unidirectional bezels, and offer a case width of about 49 mm.
---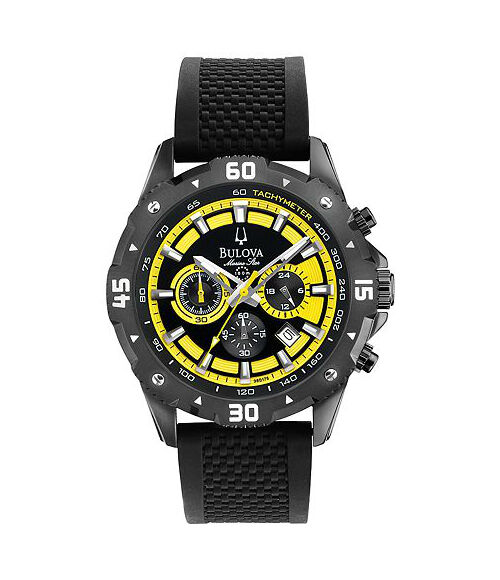 The Bulova Marine Star collection includes sporty automatic watches with full-featured chronographs. Averaging a case diameter of 40 mm, these Swiss-made timepieces are water resistant to a depth of 200 m. Some of the chronographs come with rotating bezels, and while there are a variety of colours to choose from, watches with metallic blue dials dominate the Marine Star collection.
---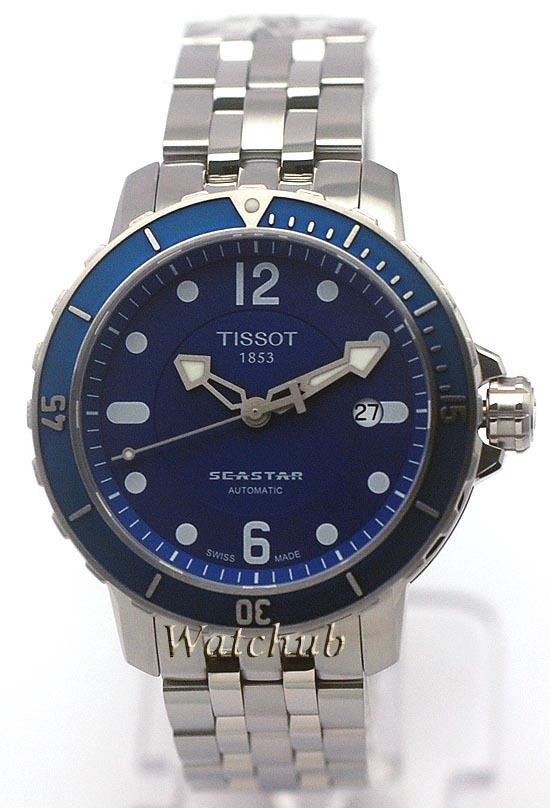 The Seastar is a Tissot classic. The Tissot T-Sport range includes divers' chronographs and automatic watches that operate to a depth of 300 m. The colour of the watch's rubber strap typically matches the colour of the dial. Prominent colours in the collection include electric blue and black. Watches in this collection include a helium valve that automatically depressurises the watch. The average case width measures 42 mm.
---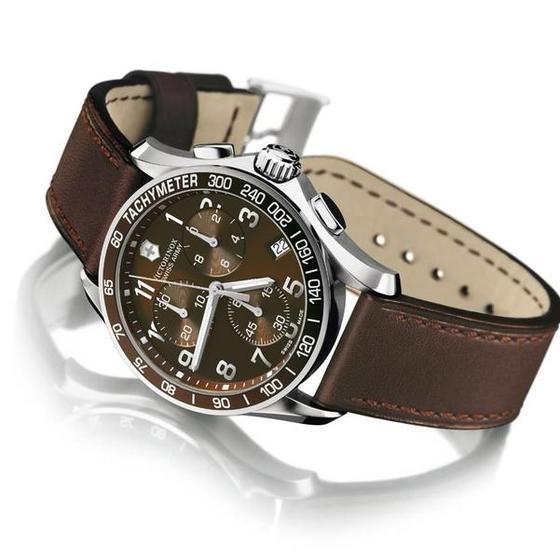 The Victorinox Swiss Army range of watches come in a variety of colours and styles, but all maintain the utilitarian yet stylish look that made the now iconic Victorinox Swiss army knives famous. The range of Victorinox watches include chronographs and mechanical analogue watches, with dials available in a variety of colours, including blue, dark green, grey, brown, and red.
---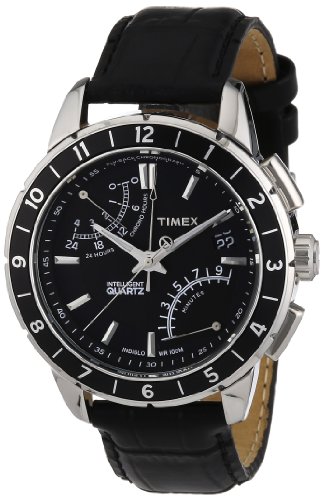 The Timex Fly-back is a chronograph with a unique design. Instead of round subdials, they are half-moon shaped. This chronograph measures and records elapsed time up to four hours. Functions include a fourth centre hand, an upper subdial that records the elapsed hours, and a lower subdial that measures elapsed time in 10-minute intervals, with the dial flying back after 10 minutes.
---
| | |
| --- | --- |
| 8 | Chase-Durer Special Forces |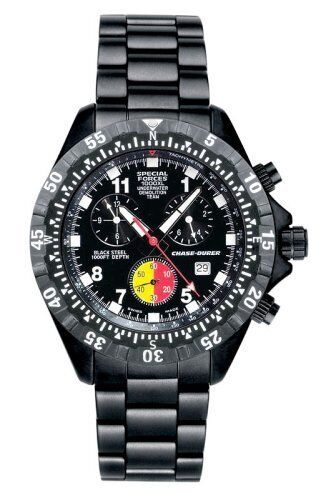 The Chase-Durer Special Forces Underwater Demolition Team Chronograph is this American watch brand's biggest seller. With a watch case diameter of 44 mm and a weight of 175 g, this rugged military watch was developed with the assistance of military personnel and is available in a black matte finish. The watch is water resistant to a depth of 300 m.
---
| | |
| --- | --- |
| 9 | Hamilton Khaki Field Auto |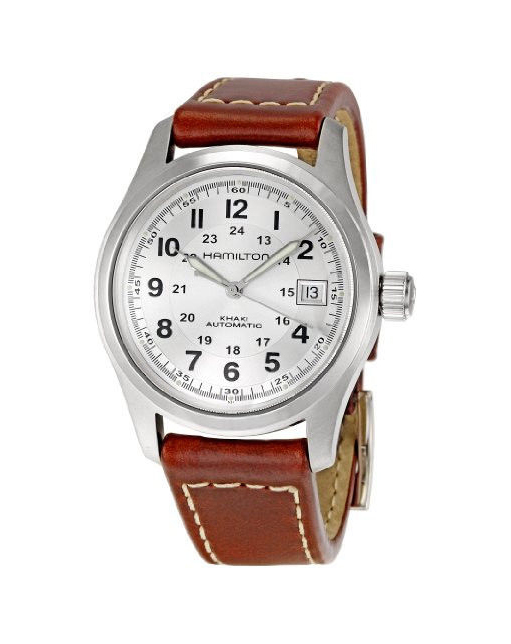 The Hamilton Khaki Field Auto is for the man looking for an understated timepiece that is timeless in its appearance and easy to dress up and down. The watch features a 42-mm case and a date window. This is not an eye-catching wristwatch by any means, but a good choice for men who favour pared-down accessories.
---
| | |
| --- | --- |
| 10 | Bulova Accutron Gemini |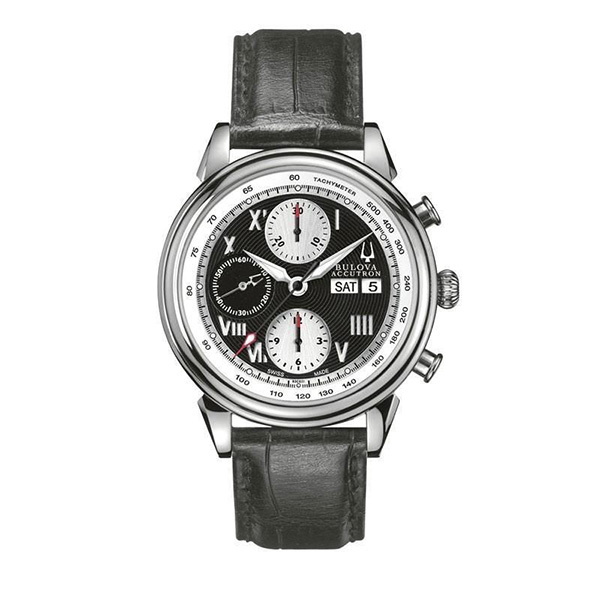 Named for NASA's Gemini space programme, the Bulova Accutron Gemini is a Swiss-made watch with features that include a chronograph, date window, and short second hand. This wristwatch comes with a 42-mm stainless-steel case and traditional winding mechanism. Furthermore, it is water resistant to a depth of 50 m.
---
How to Buy Men's Wristwatches on eBay
Begin your search by entering the name of the watch you are looking for into the search bar on any eBay page. Target specific listings by entering the brand and model of watch. If you would rather browse the listings but have a favourite brand in mind, simply enter a query like " Hamilton watches" or " Bulova men's watches" into the search bar. With the range of products available on eBay, men are certain to find a wristwatch the meets their needs.