As the main board where major components such as sound cards, video cards, network cards, and hard drives connect, the motherboard is an essential performance component in a computer. For many users, finding the best quality
motherboards
translates into significant advantages for laptop or desktop computers. Consumers in the market for new motherboards should take time to learn about some of the best options. Learning about retail options for purchasing motherboards provides benefits to users, as well. Although traditional brick-and mortar vendors offer a certain number of motherboards, shopping on eBay often provides a much more diverse range of choices.
| | |
| --- | --- |
| 1 | Gigabyte Technology GA-Z87X-UD4H |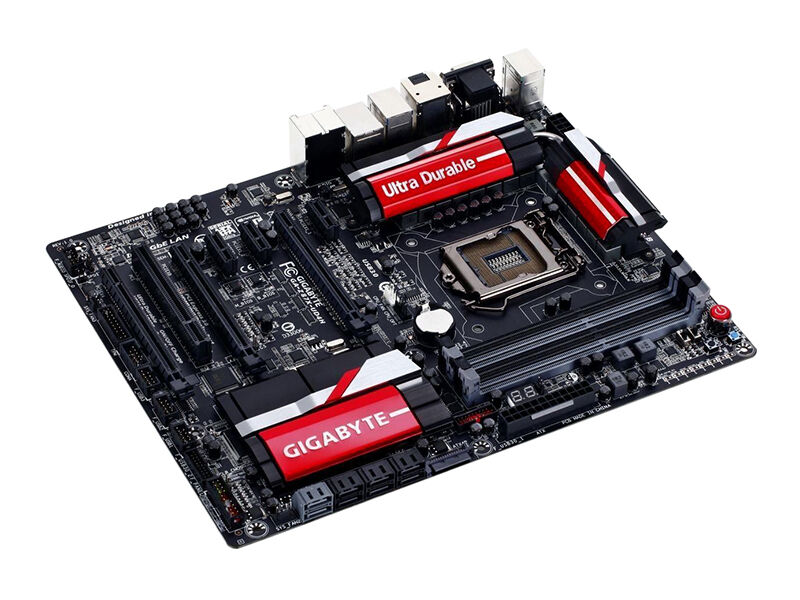 The Gigabyte Technology GA-Z87X-UD4H offers support for the fourth generation of Intel core processors. It features Gigabyte's Ultra Durable 5 Plus technology to ensure long-term performance and 10 USB 3.0 ports. A gold-plated CPU socket along with sturdy black capacitors and a heat sink design that reduces operating temperatures all come together to make this motherboard a reliable performer in high-demand scenarios.
---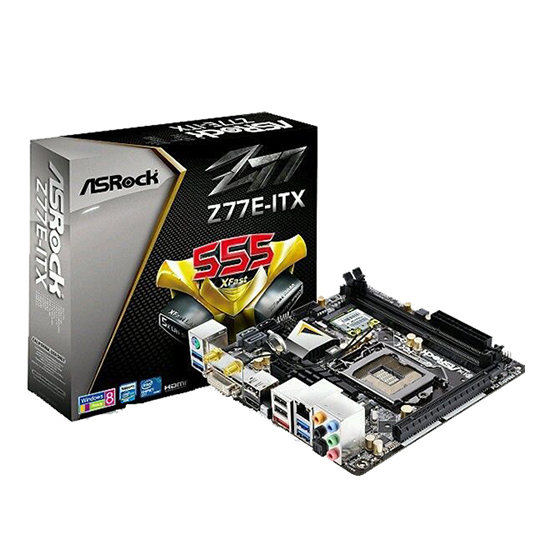 Premium gold caps for responsive connections, multiple slot options that include a PCIe 3.0 x16 slot and a mini PCIe slot, and support for dual-channel DDR3 RAM define the Z77E-ITX from ASRock. Users can also take advantage of support for Intel HD graphics with built-in visuals. Output options on this product include DVI, HDMI, DisplayPort, and D-Sub.
---
| | |
| --- | --- |
| 3 | Gigabyte Technology GA-F2A85X-UP4 |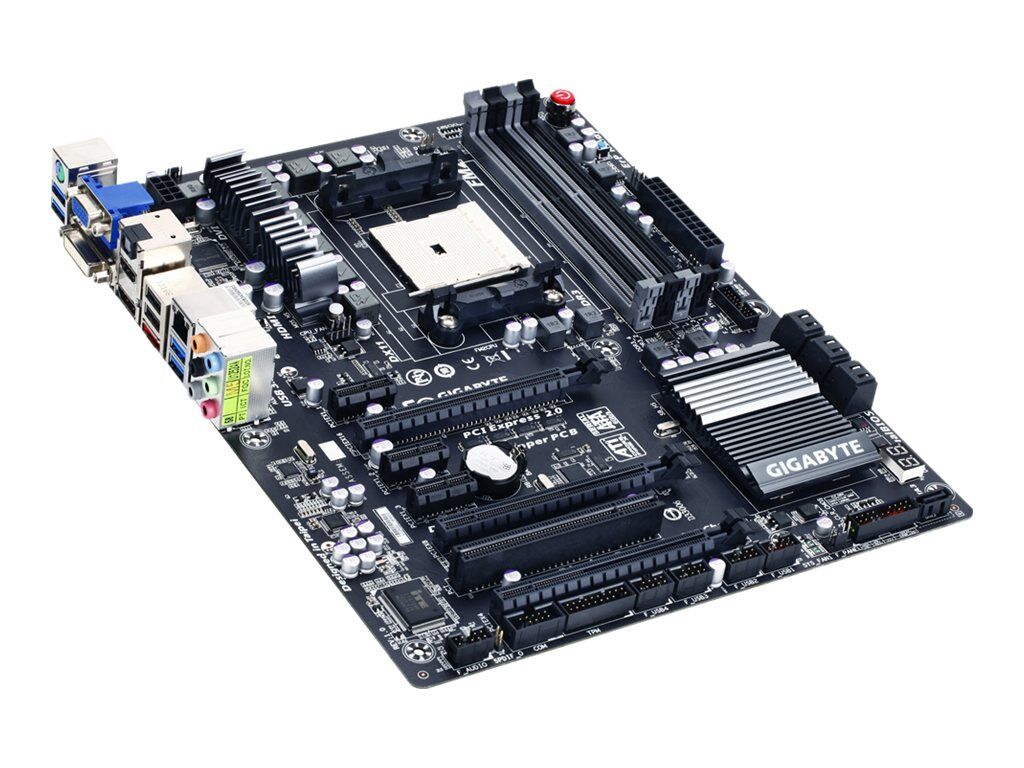 Gigabyte Technology's GA-F2A85FX-UP4 offers support for FM2 AMD A-Series and Athlon series processors, along with an AMD Radeon HD 8000 series graphics card. Slot options on this motherboard include three PCIe 2.0 x16 interfaces with support for AMD Dual Graphics, Eyefinity, and CrossFire. This motherboard also comes with six USB 3.0 ports with transfer rates that run as high as 5Gbps and eight SATA3 ports with 6Gbps link speed.
---
| | |
| --- | --- |
| 4 | Gigabyte Technology GA-Z77X-UD5H |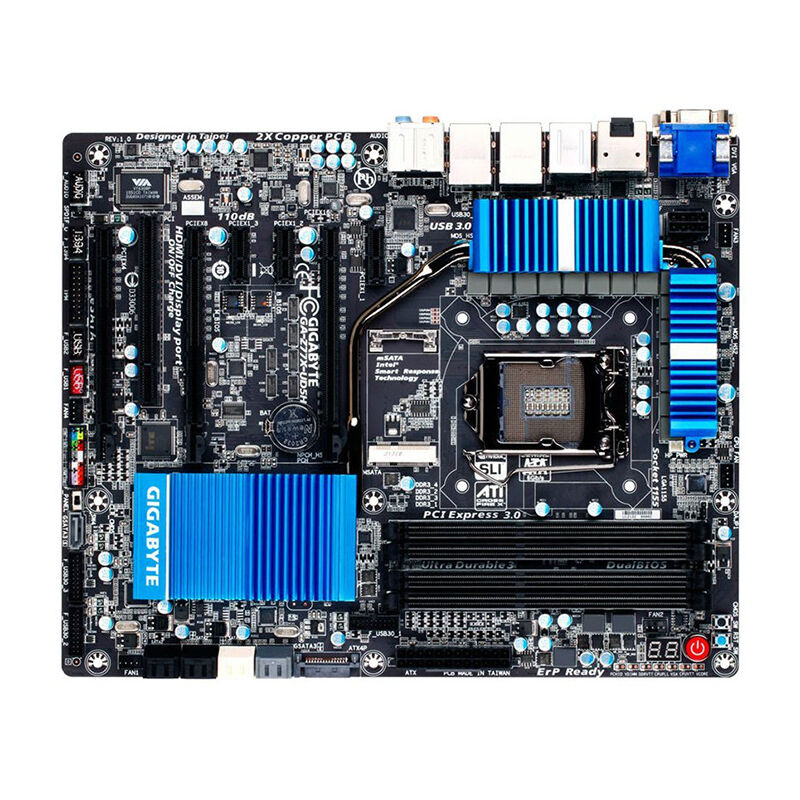 This Gigabyte Technology motherboard supports both third generation Intel 22nm cores and second generation Intel core processors. The digital power engine integrated into the GA-Z77X-UD5H includes Gigabyte 3D power for enhanced power delivery control. Included as well is an mSATA slot for solid state drives and HDMI, DVI, RGB, and display ports. With Gigabyte Ultra Durable 4 technology, this Gigabyte motherboard has the endurance needed for high-demand environments.
---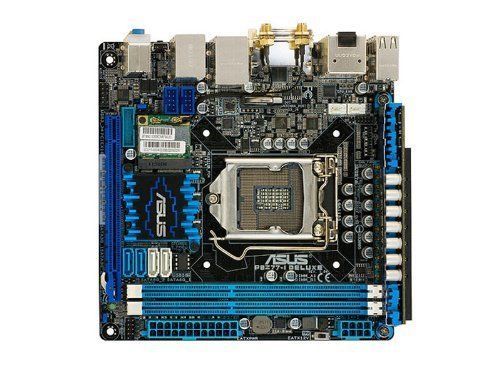 The Dual Intelligent Processors 2 with DIGI+ VRM at the heart of the Asus P8Z77-I Deluxe give this motherboard the ability to deliver consistent power to ensure stability and energy efficiency. An Ivy Bridge Core processor and PCIe 3.0 slot with an ITX form factor also make it an ideal unit for a home theatre system. Combined with USB 3.0 Boost technology for fast data transmissions, this Asus motherboard offers enhanced performance for multimedia environments.
---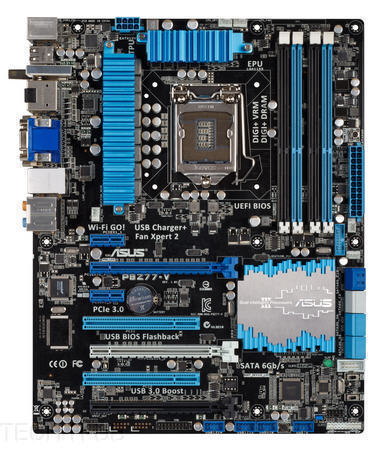 USB 3.0 Boost technology is also at the core of the Asus P8Z77-V LK motherboard. This Windows 8-ready motherboard includes new designs that help reduce start-up times to as little as two seconds. The product also includes support for Quad-GPU SLI and Quad-GPU/3-way CrossFireX.
---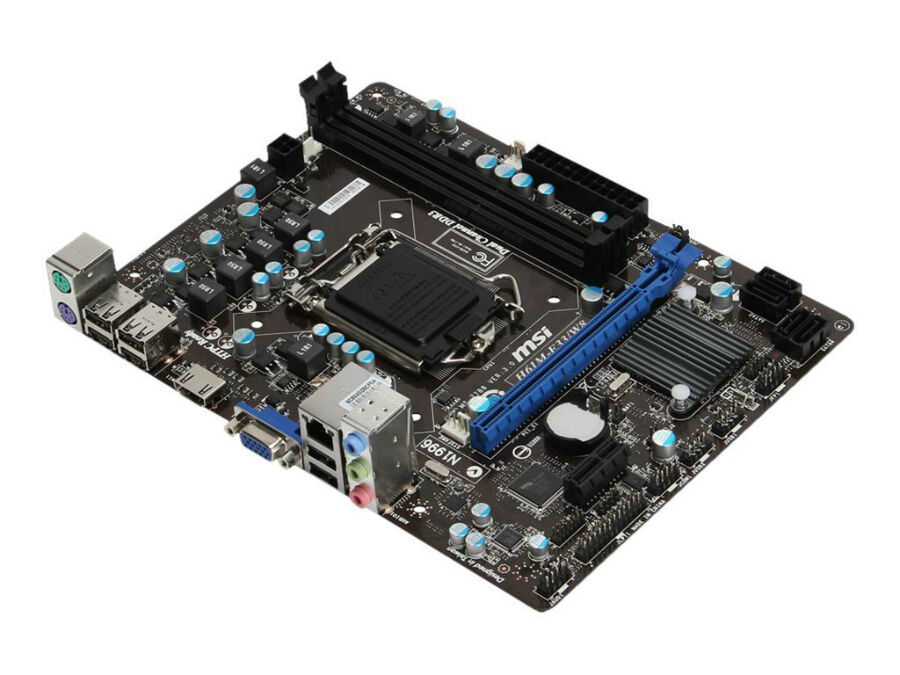 The MSI H61M-E33/W8 offers support for Direct X 11, Shader Model 5.0, Open GL 3.1, and OCL 1.1, as well as VGA and HDMI output, making this a great core component for users who love to stream quality HD media. Thanks to the user-friendly UEFI BIOS interface, any user can integrate and manage this MSI motherboard with ease.
---
| | |
| --- | --- |
| 8 | Gigabyte Technology GA-990FXA-UD3 |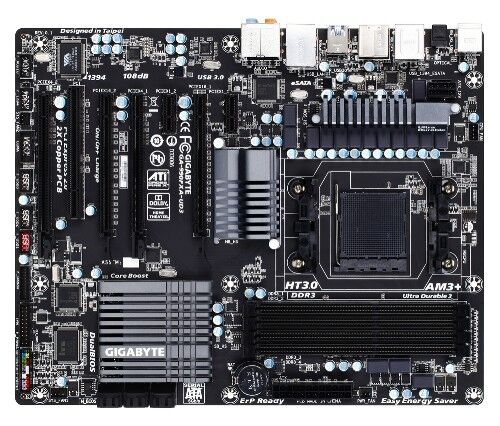 Support for AMD AM3+ Phenom II series processors and USB 3.0 is part of the Gigabyte Technology GA-990FXA-UD3.. Four PCIe 2.0 interfaces deliver support for AMD CrossFireX and SLI graphics. Turbo XHD technology is at the core of this Gigabyte motherboard to drive fast hard drive performance.
---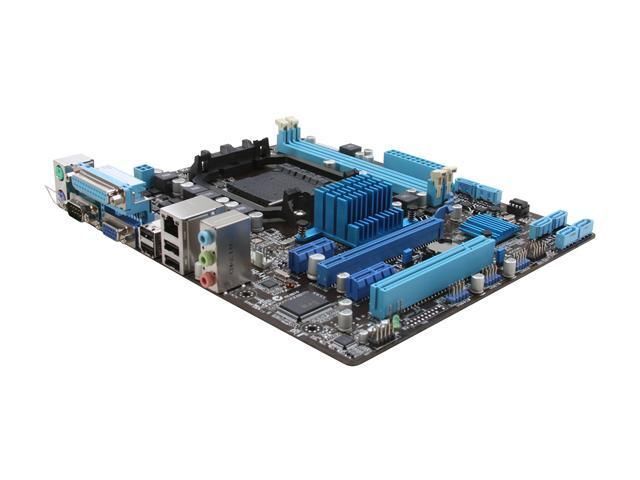 Lower power consumption and enhanced overclocking are possible with the Asus M5A78L-M LX Plus motherboard, thanks to its support of AMD AM3+ core processors. Dual-channel DDR3 memory support and a HyperTransport 3.0-based system bus achieve data transfer rates up to 5200MT/s. With the addition of a Core Unlocker for easy enhancement of core performance, users can get many upgrades out of this Asus product..
---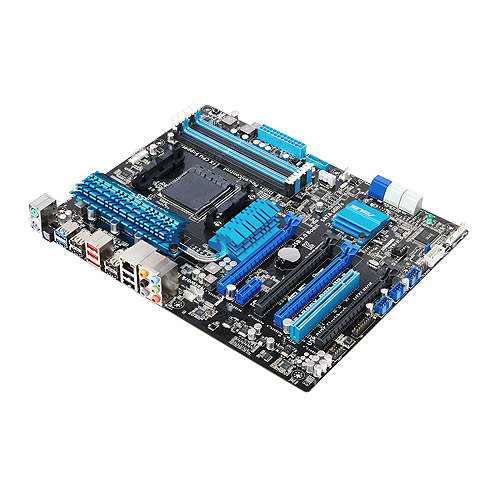 For consumers who need fast USB performance, the Asus M5A99FX PRO R2.0 is a good option, thanks to the UASP technology that boosts speeds on the USB 3.0 ports on this motherboard.. Network iControl delivers real-time bandwidth control of a network, while a user-friendly BIOS interface and DirectKey access to the BIOS make it an easy unit to manage and integrate. As a Windows 8-ready motherboard, it is ready for use with the Windows multitouch operating system, as well.
---
How to Buy Motherboards on eBay
Consumers can find a variety of quality motherboards for purchase on eBay, including some of the top options. Searching through the diverse catalogue is easy with the help of the search bar available on all the pages of the site. Simply enter a keyword term describing a particular motherboard or get an overview of the products available by searching with a general term such as 'motherboard'. By reviewing products in detail and utilising the knowledge acquired by learning about some of the best options on the market, consumers can use eBay to find the right motherboards for their desktops and laptops.