Creating a home theatre involves a number of home electronics, including HD televisions and quality
media
players. For some home media enthusiasts, however, using a
multimedia projector
is one of the best ways to create a true "cinema" experience in the home. These devices also make great additions to work and school environments for presentations. Anyone looking for a new multimedia projector needs to learn about some of the top models on the market. After exploring these products, consumers can then learn about the purchasing process on eBay or other online sites or choose to shop at traditional brick-and-mortar electronics stores.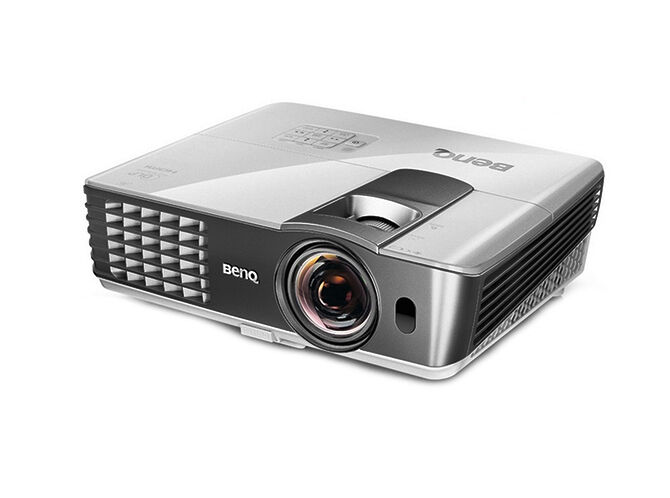 The BenQ W1080ST is the perfect solution for viewing 3D media. It works with a variety of 3D formats, including HDMI, Blu-ray, video games, and NVIDIA 3DTV PC connectivity. The display quality of this unit is full-HD at 1080p. One of the biggest advantages is the short range that allows users to get a clear picture from very close distances, which makes it great for small spaces.
---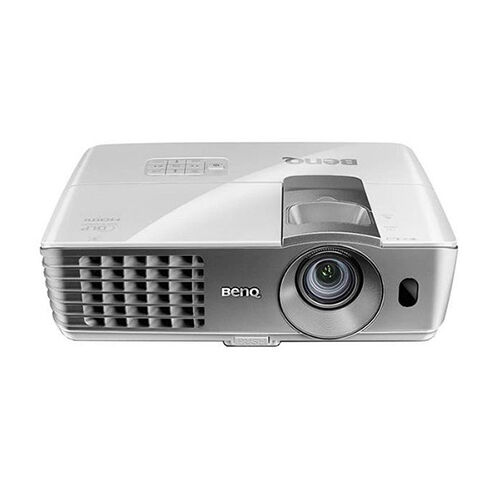 BenQ's W1070 multimedia projector gives users the ability to customise their projectors according to the light quality in rooms. Two HDMI inputs allow this unit to port with video players and gaming consoles. Integrated plug-and-play speakers make setup quick and easy, and users only need to connect the video source to start projecting media.
---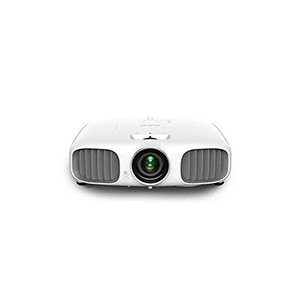 The Epson Home Cinema 3020 features a stunning contrast ratio of 40,000:1, making full HD images precise and dynamic. This Epson projector also includes 3D capabilities for viewing 3D movies and playing 3D games as well as conducting 2D to 3D conversions. A brightness rating of 2,300 lumens for both colour and white light helps this projector render true-to-life colour and images.
---
| | |
| --- | --- |
| 4 | Epson Home Cinema 5020UB |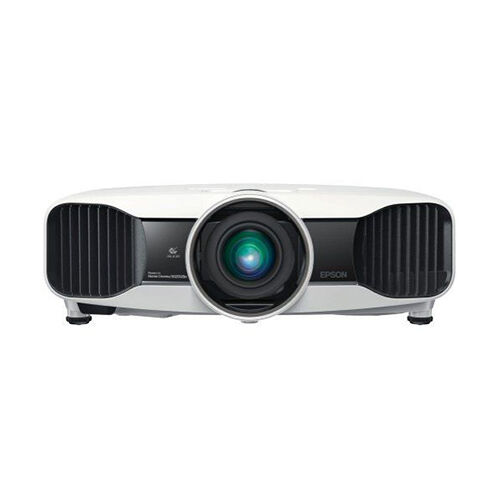 The Epson Home Cinema 5020UB offers an astonishing 320,000:1 contrast ratio. In combination with Epson's 3LCD, three-chip technology, this multimedia projector creates vivid and realistic images. Users can use this Epson projector with the included RF 3D rechargeable glasses that deliver up to 40 hours of viewing on a single charge. For users who need flexible setup options, the projector delivers a very wide lens shift and allows users to place this model almost anywhere to achieve a quality picture.
---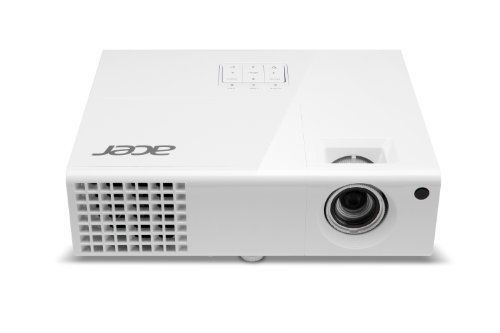 The Acer H6510BD has the ability to project video media on a very large scale of up to 762 cm while retaining clarity. It also delivers a brightness rating of 3,000 lumens, a native resolution of 1920 by 1080 pixels for full HD, and an aspect ratio of 16:9 that works with the vast majority of today's media.
---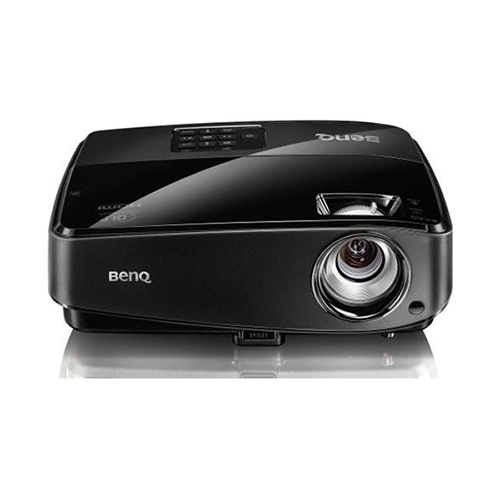 Thanks to its 2,800 lumens brightness rating, a contrast ratio of 13,000:1, and SVGA resolution, the BenQ MS517 is capable of delivering clear and bright visuals in any light environment. The eco-friendly design makes it a solid choice for consumers concerned with their carbon footprints. In addition to low power operation, the BenQ MS517 also features an Eco Blank mode that allows users to put the units in hibernation mode when pausing movies to save up to 70 per cent power usage.
---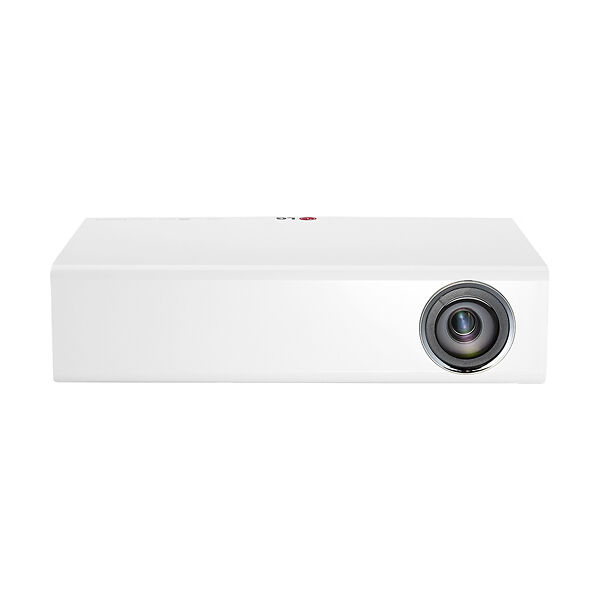 The LG PA75U features a user-friendly interface that allows users to control the projector using hand movements or an easy-to-use scroll wheel. As a wireless device, this LG projector streams wireless content and shares content with other Wi-Fi-enabled devices. The projector features 3D capabilities, including 2D to 3D conversion. A contrast ratio of 15,000:1, resolution of 1280 by 800 pixels, and brightness rating of 700 lumens ensure a well-delineated image in multiple light environments.
---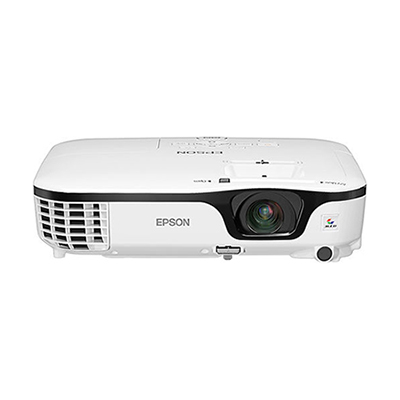 The Epson EX3212 takes advantage of Epson's 3LCD technology to deliver three times the brightness of the average projector in its class. USB plug-and-play on the projector allows users to start playing media with virtually no setup time and no additional software or drivers. An easy-to-use slider control lets users correct the horizontal display of a video, and an HDMI input provides a port for today's HD media content.
---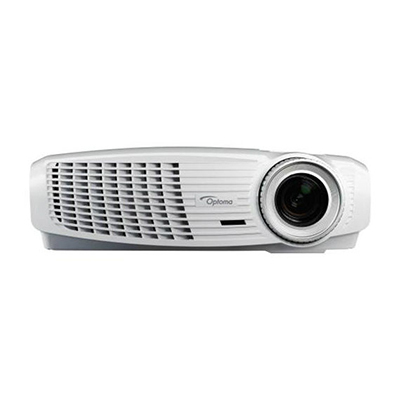 A native resolution of 1080p defines the Optoma HD25-LV as a quality HD home theatre projector. Fans of 3D enjoy the unit's 3D capabilities, while SRS WOW HD sound technology delivers a rich and finely detailed soundscape from the deepest bass to the crisp high end. Multiple connectivity options, including an HDMI port, allow users to connect the projector to a wide range of media players.
---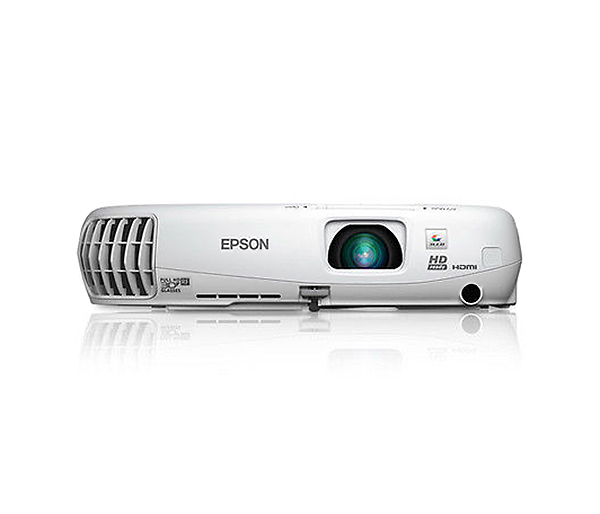 The Epson 750HD offers a lower native resolution than some other HD projectors, but it compensates with a significant brightness rating of 3,000 lumens for both colour and white light. This translates into crisp images in dim light environments. Epson's 3LCD technology projects images up to 762 cm in size with clarity, and 2D and 3D capabilities allow consumers to use this Epson projector with a wide range of today's media.
---
How to Buy Multimedia Projectors on eBay
Consumers can peruse a wide variety of multimedia projectors on eBay. To begin the purchasing process, they should find the search bar available on any page. Entering a keyword term such as 'optoma projector' or ' Epson projector' allows consumers to access the list of related products. It is a good idea to review products in detail by clicking on their highlighted titles. Consumers can also communicate with sellers directly to ask questions about units. In a short amount of time and with very little effort, most consumers can find the perfect multimedia projectors for their home or business needs.