Smartphones
simplify everyday tasks, capture images and video, and provide numerous forms of entertainment. The high number of smartphones on the market can make it difficult to choose the best one. Products vary in the types of apps that are available, the number of features they contain, and their general usability. Fortunately, a handful of smartphones stand out from the rest for their performance, versatility, and accessibility. Buyers who learn about the best smartphones on the market can find a suitable product for any purpose.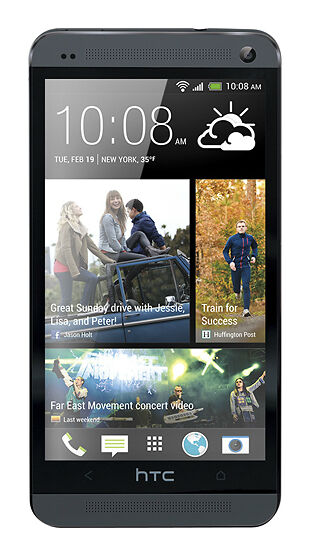 The HTC One is an Android Jelly Bean-based phone with 32 GB of internal memory. It runs on a 1.7 GHz quad-core processor for some of the fastest operating speeds available. The display measures 4.7 inches with a resolution of 1080p. The phone also uses patented BoomSound technology to enhance the phone's audio quality.
---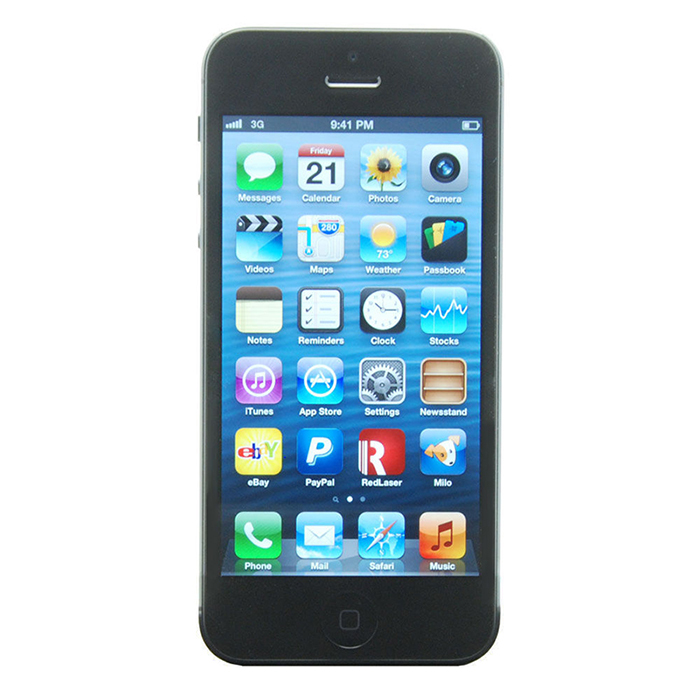 The iPhone 5 improves on its predecessor in several ways, including a longer screen and larger camera sensor. The entire phone is slimmer and lighter, and Apple built in an A6 processor chip for fast performance. The iPhone 5 is available with 16 GB, 32 GB, and 64 GB internal memory.
---
| | |
| --- | --- |
| 3 | Samsung Galaxy S4 GT-I9500 |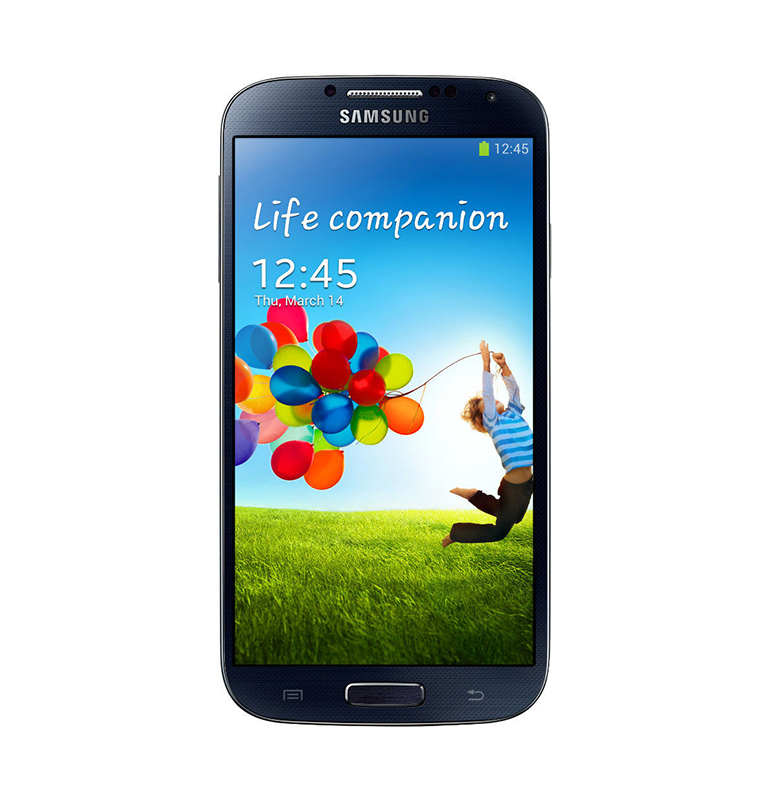 The Samsung Galaxy S4 GT-I9500 features a host of innovative and user-friendly features, such as a dual snapshot function that utilises front and back cameras simultaneously. Features like Air View and Air Gesture add convenience to common functions such as enlarging photos and navigating screen contents. The Jelly Bean-based phone uses a quad-core processor and a 5-inch 1080p touchscreen.
---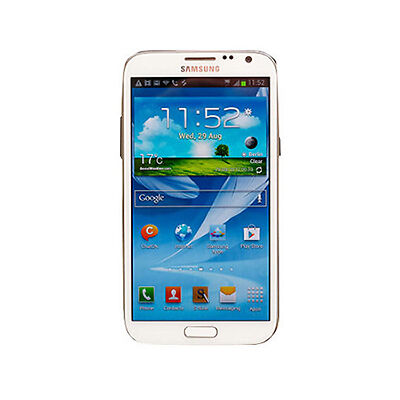 Like the Galaxy S4 GT-I9500, Samsung's Galaxy Note II runs on a quad-core processor with the Jelly Bean OS. However, the larger size of the Note II means it is easier to use as a tablet-like device. Viewing and navigation is comfortable, and additional note and planner functions make the small tablet a useful alternative to other smartphones. However, the resolution of its 5.5-inch screen falls short of the competition at 720x1280 pixels.
---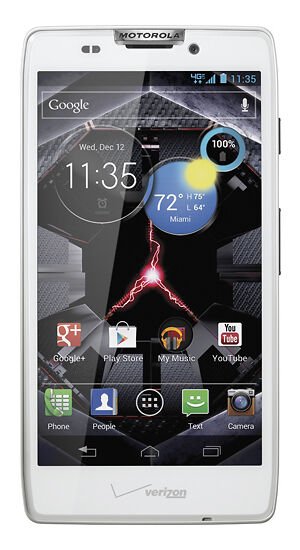 Motorola's Droid RAZR HD provides one of the longest battery times of any smartphone on the market, with as much as 16 hours of talktime and nearly 12 days of standby on a single charge. The phone runs the Jelly Bean OS and uses a dual-core processor. Its 4.7-inch screen has a resolution of 720x1280 pixels.
---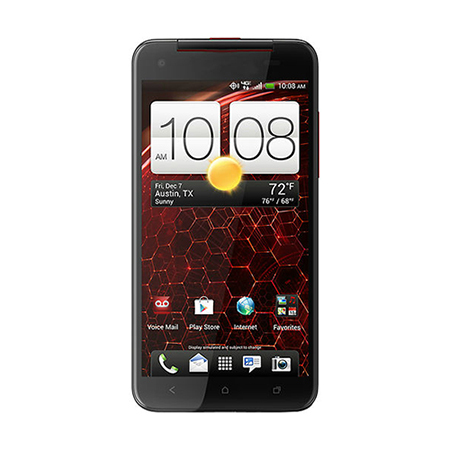 The HTC Droid DNA features a 5-inch 1080p screen with a curved glass front. Its 8 MP camera creates detailed photos, and the Beats audio provides rich sound for music and videos. The Droid DNA uses a quad-core processor and runs on Android Jelly Bean. It comes equipped with 16 GB of internal storage.
---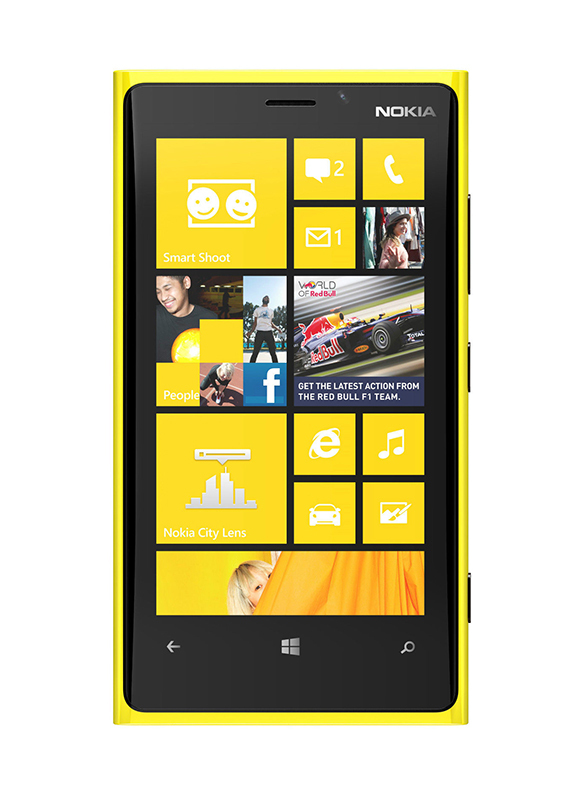 One of the few Windows-based phones on the list, the Nokia Lumia 920 is also one of the largest and heaviest smartphones available. Its Smart Camera captures sequences of photos, and users can adjust shutter speed, focus, and other options. The display screen measures 4.5 inches with a 768x1280-pixel resolution. The Lumia 920 uses a dual-core processor and offers features like wireless charging and cached music.
---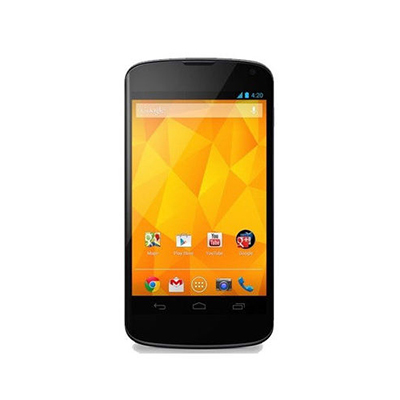 The Google Nexus 4 comes equipped with Google Now and a host of Google Apps, with more available from Google Play. The phone has a 4.7-inch 768x1280-pixel screen and uses a quad-core processor. The 8 MP camera captures detailed photos, and users can link images together to create photo spheres.
---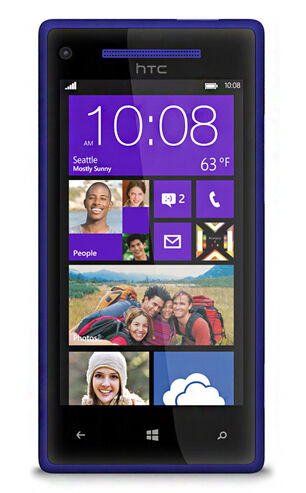 The HTC Windows Phone 8X features an attractive, streamlined design. It uses a dual-core processor and a 4.3-inch, 720x1280-pixel screen. Its wide-angle camera captures more imagery with each shot, and its built-in amplifier and Beats Audio enhance sound quality. The phone's Live Tiles also allow users to arrange their home screen however they like.
---
| | |
| --- | --- |
| 10 | Samsung Galaxy S III GT-I9300 |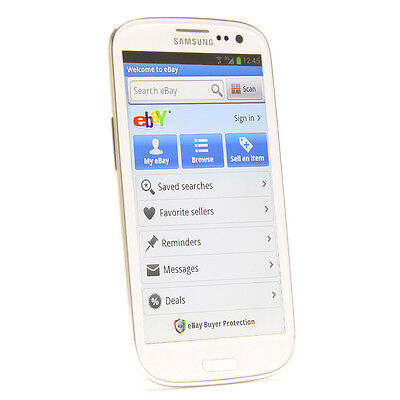 The Samsung Galaxy III GT-I9300 is a slim and lightweight phone built with a 4.8-inch screen and 720x1280-pixel resolution. A quad-core processor makes it fast, and the large battery reduces the need for frequent charges. It offers an 8 MP camera and records video in 1080p. The Samsung Galaxy phone uses Android Ice Cream Sandwich but is upgradeable to Jelly Bean.
---
How to Buy Smartphones on eBay
A wide selection of new and used
smartphones is available from the sellers on eBay. The easiest way to locate a specific product is to enter keywords into the search field on any eBay page. For example, enter "iPhone 5" to see all items tagged with those terms. You can also use category links to browse listings, such as the
Electronics
category. Manufacturers create smartphones with a variety of features and abilities. Investigate the top 10 products on the market to choose one that matches your needs and preferences.