Televisions
are the focal point in most family rooms. These days, TVs offer a multitude of features, making them more flexible than televisions of the past. Today's TVs include USB ports for consumers to add peripherals, share photos, and play music, and they include Smart TV features such as Wi-Fi Internet capability and instant movie streaming. Consumers looking for televisions should set a budget and shop for sets with their finances as a guideline, as well as desired features, screen size, and other options such as number of HDMI ports and functionality, as far as movie watching and gaming goes. For the best results, buyers assess ten of the best sets before making a purchase.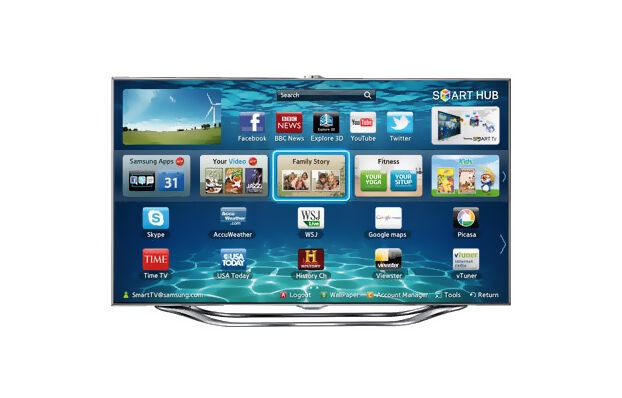 A highly rated 46-inch television, the Samsung UE46ES8000 ccombines form with function. The set includes Smart TV features as well as compatibility with USB devices and PCs. Voice recognition controls are fun to use, and the touchpad remote makes control user friendly. This Samsung TV is loaded with features, including 3D capability, near-perfect picture quality, and an inbuilt camera.
---
| | |
| --- | --- |
| 2 | Bang & Olufsen BeoVision 7-40 |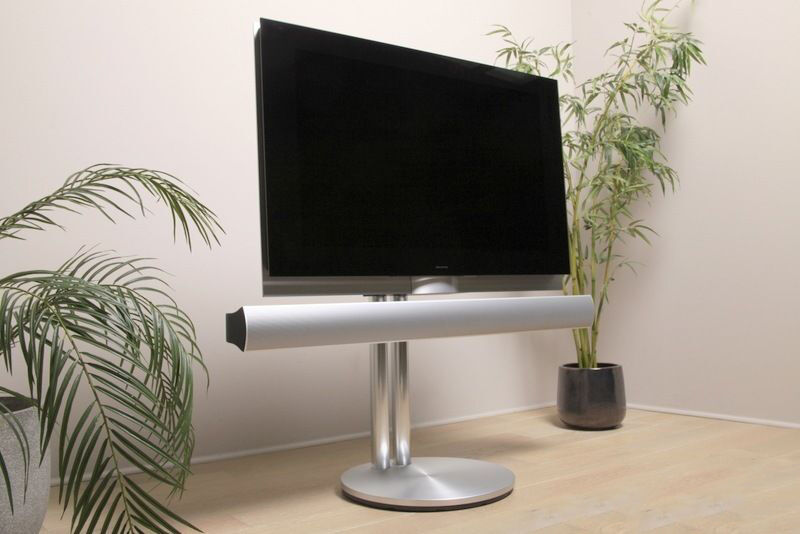 Premiere electronics brand Bang & Olufsen bring consumers one of its best TV sets yet with the Bang & Olufsen BeoVision 7-40.. This stellar set features new 3D technology, which gives the picture an immersive quality other sets do not have. Acoustic sound created by Lens Technology creates the fullest sound available, and sound is consistent and rich throughout the room. The surround sound system is compatible with optional subwoofers for consumers who want to add even more performance to the audio system.
---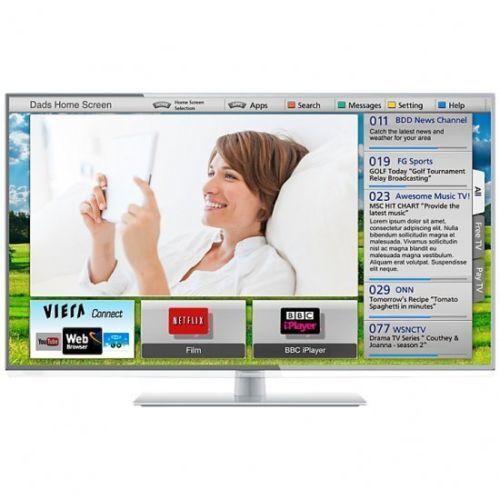 An affordable television with a clear picture, the Panasonic TX-L42E6B offers realistic colours, clear high definition, and a user-friendly design. The Smart TV offers a programme guide, user dashboard, and access to the application store, as well as other streaming applications like YouTube. Consumers design and customise their home screen to place the most used applications where they are easily accessible. The TV features a media player, USB and PC drives, and a Freeview tuner.
---
If consumers are looking for a superior 3D high-definition TV with stunning picture clarity, the Samsung PS51F8500 fits the bill. This TV has it all, from Smart TV technology to 3D picture and sound for a cinematic experience. The camera features inbuilt face recognition, and consumers have access to many applications as well as social networks and Internet browsing. The 51-inch screen offers snag-free picture and includes Dolby Digital sound.
---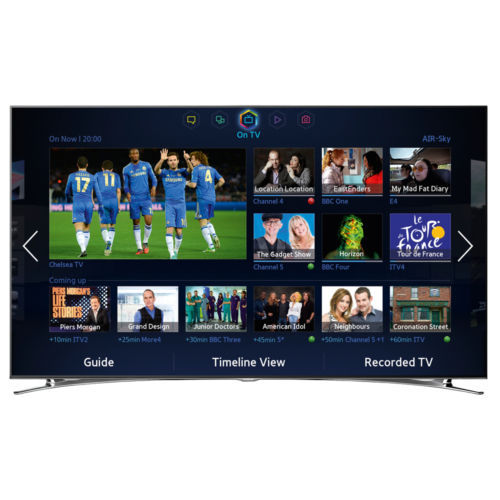 A superb set offering a 55-inch display which is crystal clear, the Samsung UE55F8000 does it all. This high-end set allows consumers to watch two different channels simultaneously with the aid of peripheral devices, and Smart Interaction allows consumers to talk to the set and use motion control. The Smart Hub contains a multitude of applications, and the Freeview HD offers smooth, crisp colours. This LED television includes wireless LAN, a 3D converter, and is wall mountable.
---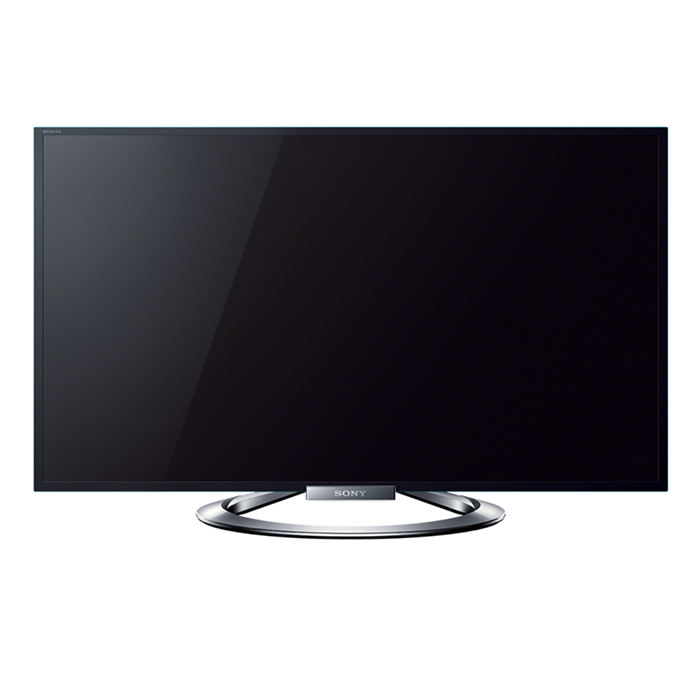 Electronics brand Sony has released a television which combines great looks with functional features. The Sony KDL-40W905A includes an amazing picture, two programming guides, a Smart TV interface, and Internet accessibility. Consumers who love movies enjoy the wide variety of movie applications, including Netflix. This Sony model includes a media player, and the slim design makes it perfect for any room. Users network their smartphones with the television to offer more options, such as remote capability using an application. The set is also 3D capable and has four HDMI ports.
---
A Smart TV offering 3D capability, wireless access, and a cinema screen, the award-winning LG 55LA860W is the perfect option for movie buffs. The LG TV is an LED set with a Smart TV hub packed with movies, applications, and features, and the Magic Remote makes it easy to control the TV by voice control or traditional methods. Users programme all of their peripherals and use only one remote. Users store personal photos, videos, music, and content in the LG cloud and access it anytime on the TV or other devices.
---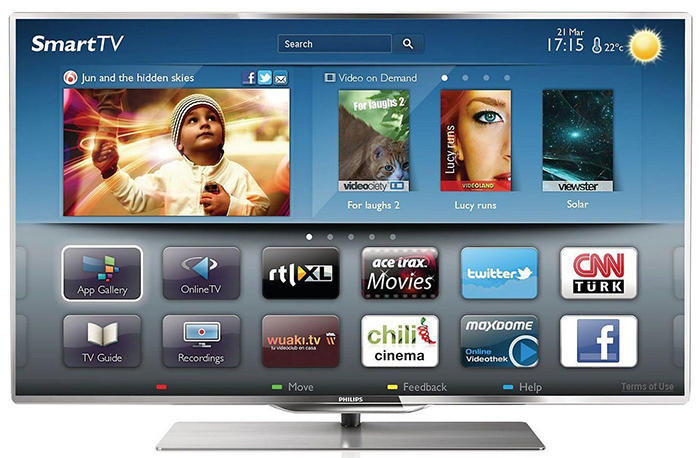 Always stylish, the Philips line of televisions never disappoints. The Philips 46PFL7007 offers a lovely look along with stellar HD-picture quality and rich sound. The set looks more expensive than it is, and offers a complete Internet browser and the Net TV system, which includes applications and streaming video services. With a plug-in external hard drive, users record, pause, and save shows. The high-quality media player makes listening to MP3s pleasurable, and consumers stream content from the TV to a mobile phone. An inbuilt audio system delivers amazing sound that belies most television sets. It is also 3D compatible with glasses.
---
Part of the high-performance Viera line of televisions, the Panasonic TX-P42GT60B offers a 42-inch plasma screen with supreme picture quality. With Viera Connect, consumers enjoy streaming movies, games, and other content, and the TV is Wi-Fi compatible. The highly rated set includes a customisable user dashboard. The Panasonic TV includes a Bluetooth pen for users to draw directly on the screen in conjunction with games and applications. The set is 3D capable and offers a mini-subwoofer for better sound quality than most sets.
---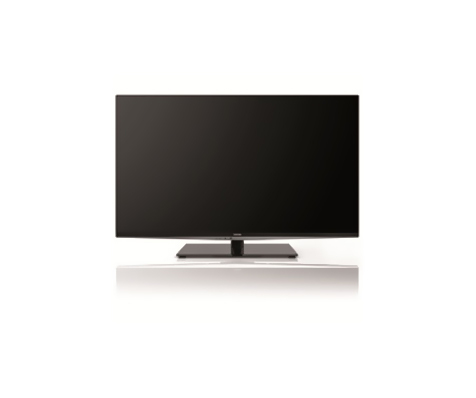 One of the thinnest, most narrow sets available, the space-saving, compact Toshiba 47WL968B offers consumers crisp, colourful high-definition image quality and a complete web browser. The media players stand out for their easy-to-use capability with many peripherals, and there are two programme guides complementing the inbuilt Freeview. The TV offers three HDMI ports and a USB port, as well as an audio output port and a headphone jack.
---
How to Buy TVs on eBay
There are many TVs on the market, and finding the right one is sometimes confusing. It does not have to be when you shop for a new or used TV on eBay. Find the right TV by searching TVs, and then filtering the results by features, brand, screen size, or resolution. Alternately, enter specific keywords into the search bar if you know what you are seeking, such as " Samsung UE46ES8000". Contact a local seller to pick up your TV in person and avoid shipping hassles. Televisions do so many things these days that watching shows is the least of their features. There are features for everyone, including gaming features for game enthusiasts, tons of applications for Internet-savvy consumers, and movie streaming applications for movie fans. Voice technology is fun to use and makes TV control easy.