A black and white
security camera
is a good option for homeowners or business owners looking for a basic security system because it provides high quality visuals independent on lighting quality. Buyers can choose from different cameras models with different features, but they should consider that cameras for indoor surveillance might not suit outdoor surveillance and vice versa. Buyers should also take into account the level of security they require, the location and placement of the camera, and their budget when making a decision. Online stores like eBay offer a range of new and used products, including any of the top ten black and white security cameras.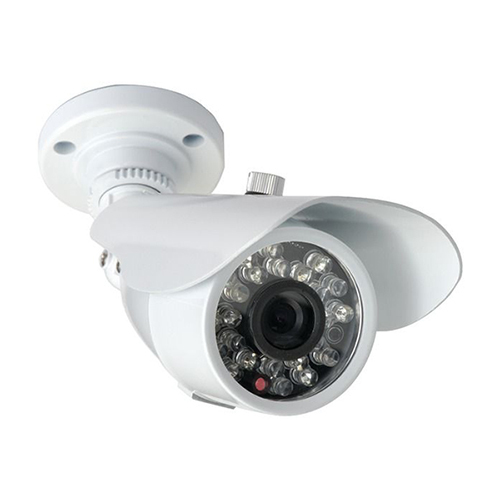 Lorex provides some of the best security cameras on the market. Lorex cameras feature night vision, indoor or outdoor function, waterproofing, and HD resolution recording. Some models also record audio. The cameras from the Lorex 700TV line and Lorex LW2110 series satisfy most buyers looking for a high-quality black and white camera
---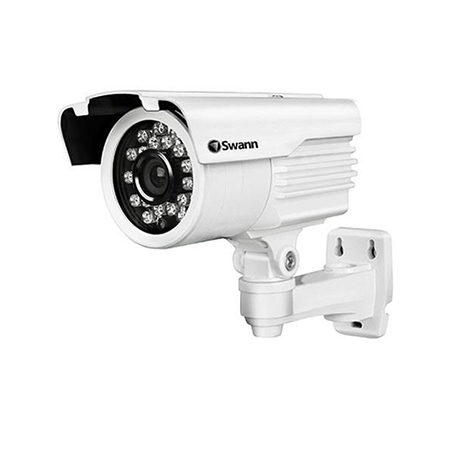 Swann sells mid-range cameras, as well as accessories and equipment, for the surveillance of small businesses and homes. Swann's black and white models include the D-Cam, SecuraCam, and Professional CCD Cam. Features range from HD to night vision, and everything in between, so buyers can choose a camera with the specifications that meet their need
---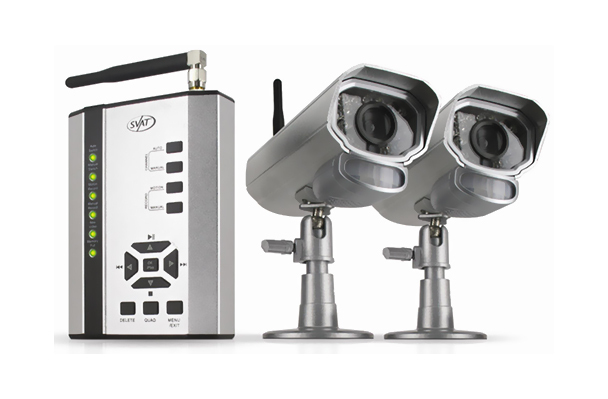 SVAT security cameras include PTZ (Pan Tilt Zoom), fixed range, and dome security cameras for indoor and outdoor use. Many models include extras like infrared motion detection, high resolution and night vision, and long-range detection. Models are also easy to install, making SVAT cameras excellent for home and small business surveillan
---
| | |
| --- | --- |
| 4 | Defender Security Cameras |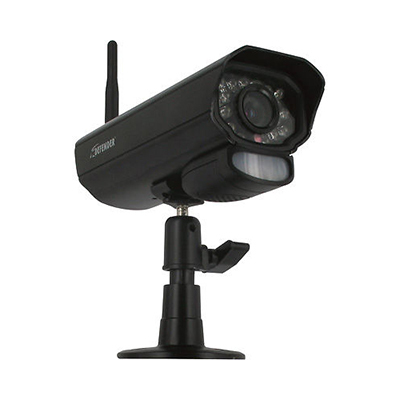 Defender black and white security cameras are excellent for business and home use. The company offers professional and DIY grade cameras, wired or wireless, as well as a number of accessories and monitors. Most Defender cameras feature night vision and wide-angle record
---
| | |
| --- | --- |
| 5 | Security Labs Security Cameras |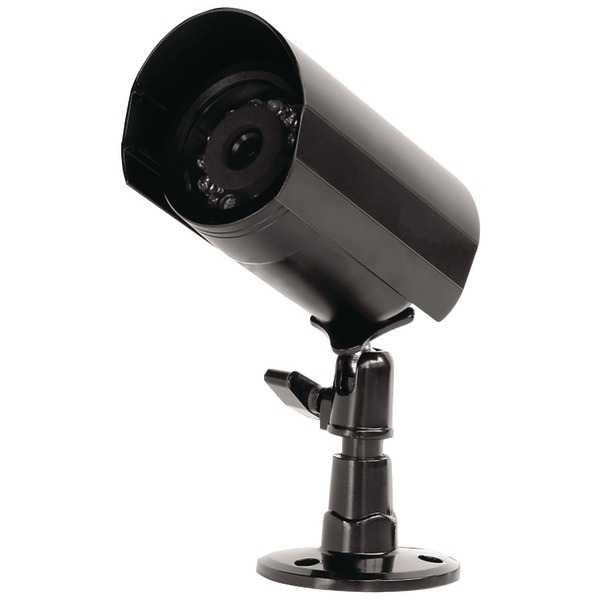 Security Labs offers black and white cameras including 4, 12, and 16 camera systems with DVRs, and as single cameras. Buyers can choose from a range of models including wireless IP cameras, dome cameras, PTZ cameras, PTZ dome cameras, and bullet cameras. Most Security Labs cameras are waterproof and tamper resistant
---
| | |
| --- | --- |
| 6 | VideoSecu Security Cameras |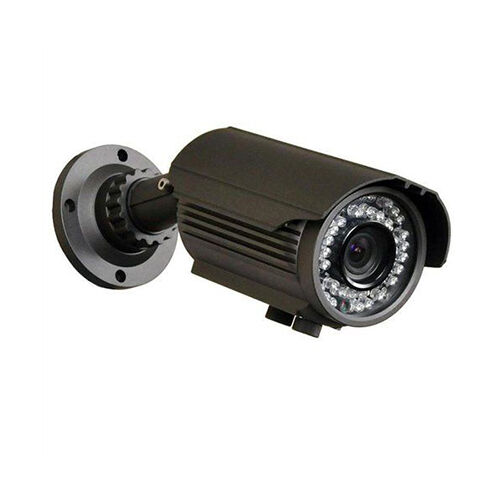 Buyers can choose VideoSecu for a high quality range of black and white cameras. The company produces cameras with motion sensing, night vision, vandalism resistance, IR support, audio recording, and weatherproofing. Models include mid-range cameras perfect for home and business buyers. Many VideoSecu cameras have built-in Sony technology for easier installation and
---
| | |
| --- | --- |
| 7 | Trendnet SecurView Pro Outdoor Cameras |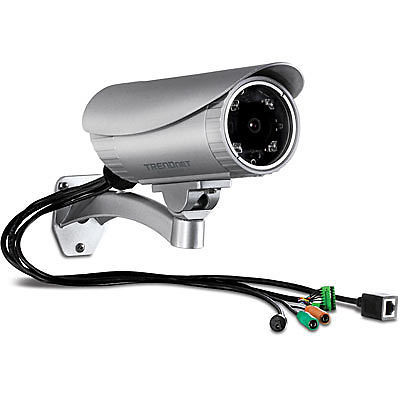 TrendNet SecurView Pro outdoor cameras include a range of different camera models with night vision up to 20 metres, IP66 weatherproof rating, Power over Ethernet connection (PoE), and programmable options such as motion detection and email alerts. These outdoor cameras require complex installation, so they suit those who are experienced in installing and setting up their own cameras.
---
| | |
| --- | --- |
| 8 | Bushnell Security Camera |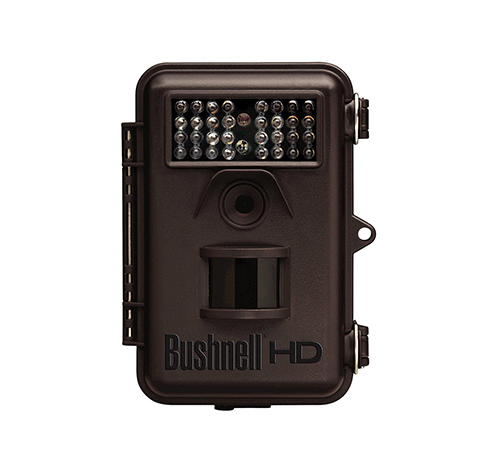 Bushnell offers a range of security cameras especially useful for hunters and outdoors enthusiasts looking for on-site protection while away. The wireless cameras operate on batteries while recording data to a memory card. Accessories include infrared monitors for motion detection, and security locks for the cameras
---
| | |
| --- | --- |
| 9 | Loftek Security Cameras |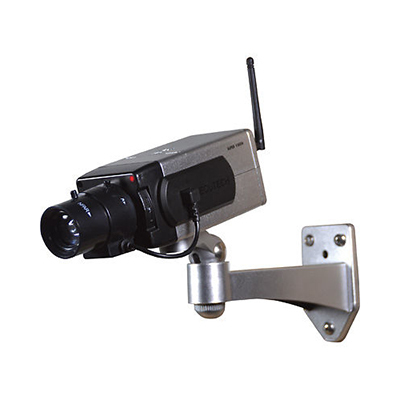 Loftek's line of black and white security cameras includes moderately priced mountable and single cameras and beacons, perfect for homeowners and business owners on a budget. Options include the Loftek CXS line and Loftek Nexus line. Some cameras have a built-in microphone, so they support audio recording as well as video
---
| | |
| --- | --- |
| 10 | Logitech Security Cameras |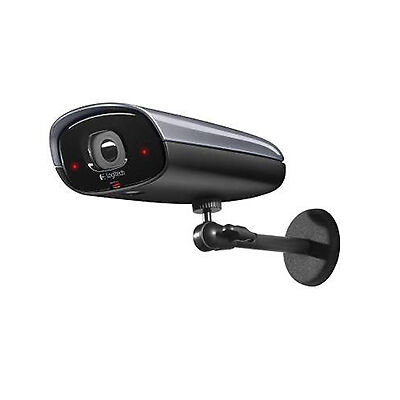 Most Logitech models have built-in motion detection and night vision up to 15 metres. Buyers can choose cameras for indoor or outdoor use. Most of Logitech's security cameras record in colour during the day and revert to black and white at night for higher viewing qual
---
How to Buy a Black and White Security Camera
Buying a black and white security camera is a simple process of deciding on features and camera requirements, choosing a type of camera, and then setting a budget. Buyers can settle on those details by paying attention to the risk areas in their home or business, and then deciding on camera placement. Once buyers have a made decision, they can find the right model by looking on eBay for deals on cameras, new cameras, or second-hand options. Some eBay sellers offer black and white security cameras as a set with a DVR and a monitor, which can be good value for mone