Boomboxes
have been a big hit in the 1980s and the advent of the MP3s and iPod culture may make them look obsolete. However, if one feels nostalgic and wants to recreate the atmosphere of those years, there are still numerous boomboxes available on the market. The good news is that boomboxes have evolved with technology and most models can do more than just play cassettes. Buyers can choose a boombox that may also serve as a docking station for an iPod, as many products are compatible with various multimedia gadgets. Having a look at the top boomboxes available may be helpful when making a purchase.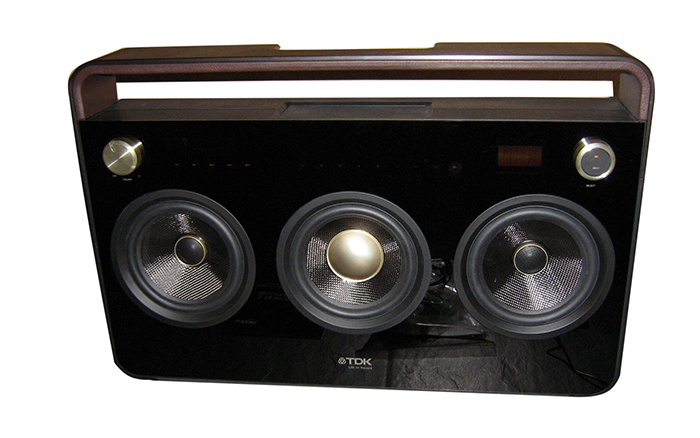 Combining stylish surfaces with a dynamic sound performance, the TDK 3-Speaker Boombox is a good choice for casual listening, but also as an amp for instruments. This boombox is quite loud and the built-in subwoofer does a good job of delivering bass. The TDK 3-Speaker Boombox is compatible with iPod 1 to 5 and the iPhone 3G and 3GS.
---
| | |
| --- | --- |
| 2 | Altec Lansing Mix Boombox iMT810 |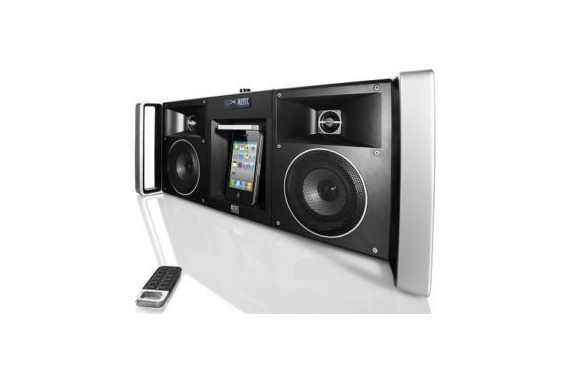 The Altec Lansing Mix Boombox iMT810 features a retro design and it comes with FM radio, a portable power option, and two auxiliary inputs. This boombox has powerful class D amplification. Users can listen to up to 30 hours of music away from a wall outlet, thanks to the eight D-cell batteries of the iMT810.
---
| | |
| --- | --- |
| 3 | House of Marley Bag of Rhythm |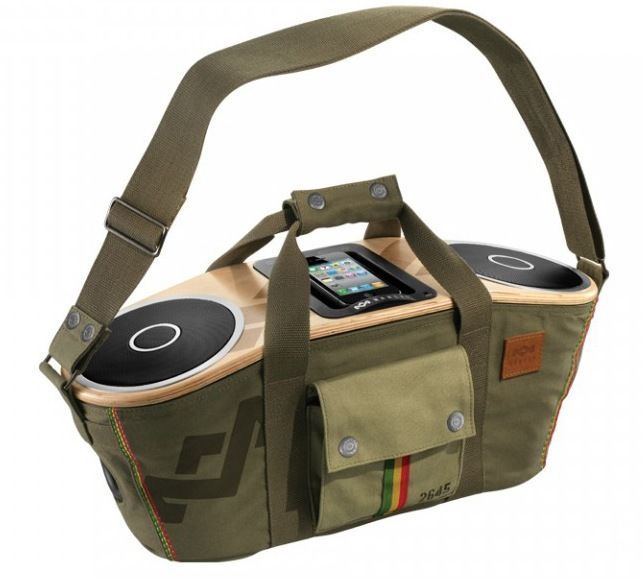 The House of Marley Bag of Rhythm has a unique design and offers good sound and bass for its size. It comes with a snap-on carrying bag and has an integrated iPod/iPhone dock. The House of Marley Bag of Rhythm does not have a rechargeable battery, but it has a battery option for those who want to listen to music on the go.
---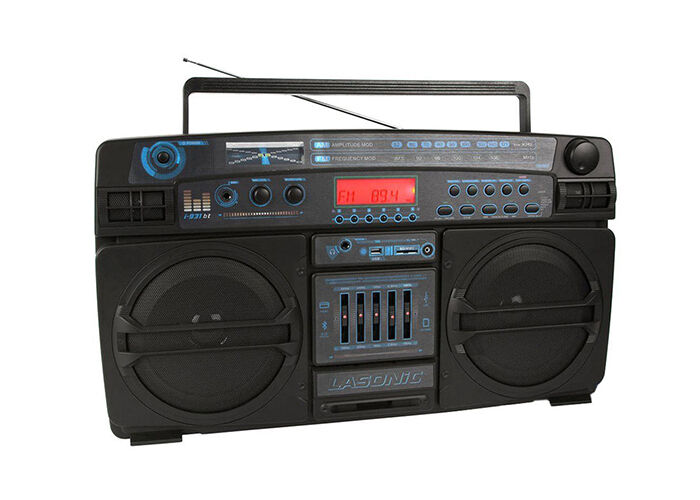 The Lasonic i931 is an iPod boombox with a 1980s retro design. While it provides quality sound, it is quite big at 38 cm tall and 61 cm wide. The boombox comes with FM radio, iPod charging dock, LCD readout, and headphone jack.
---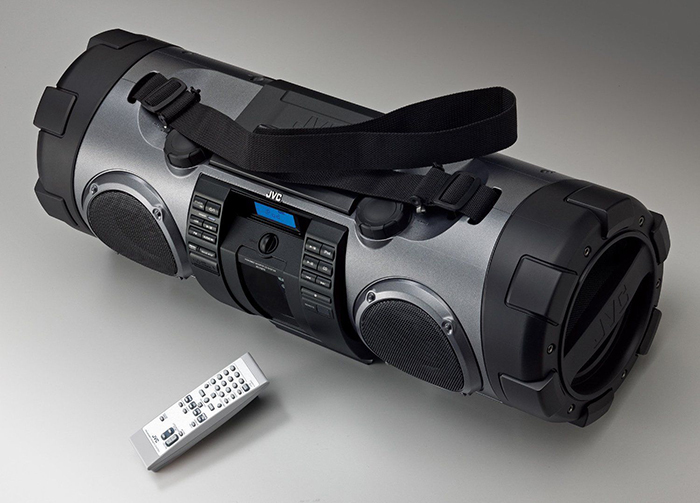 The cylindrical JVC RV-NB70 Kaboom features a woofer at both ends. It boasts 40 watts of power and includes a dock for the iPod/iPhone, as well as a USB host. The JVC RV-NB70 Kaboom comes with a CD player that can read WMA and MP3 files.
---
| | |
| --- | --- |
| 6 | Logitech Wireless Boombox |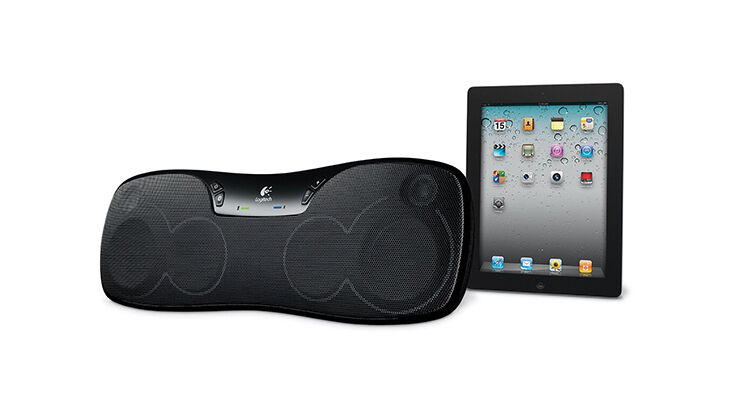 This Bluetooth boombox is quite portable at 1.8 kg and users can choose to pair it with up to eight devices at the same time. The Logitech Wireless Boombox does not have an iPod/iPad dock. Instead, it gets the audio signal via the auxiliary-input jack or Bluetooth.
---
| | |
| --- | --- |
| 7 | Harman Kardon Go + Play II |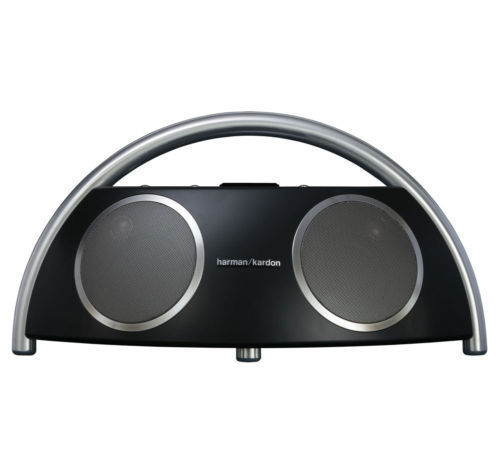 This portable iPod dock includes an iPhone/iPod touch adapter kit and synchronises with the iTunes library via a built-in USB port. The Go + Play II employs intelligent equalisation technology for high-quality stereo sound. Besides the iPod dock, users can connect this boombox with other MP3 devices via the 3.5 mm stereo mini-jack input.
---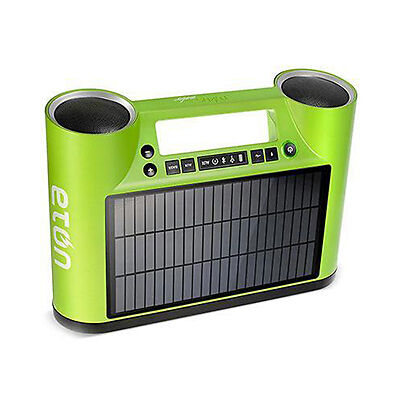 The Eton Rukus Solar is different from other boomboxes because it charges in the sun. It can also charge other devices, so it is a good option for users who spend a lot of time in the outdoors. Users can choose to purchase the Eton Rukus in black, green, or white.
---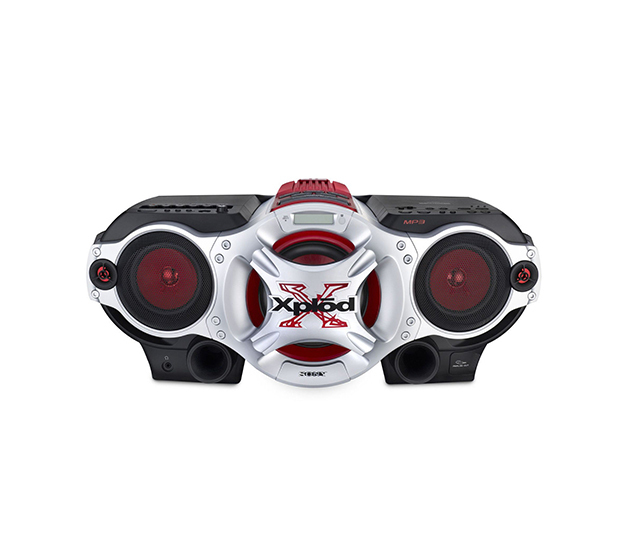 The Sony Xplod CFD-G700CP is a CD radio cassette recorder with a total power of 20 watt. It supports CD-R/RW and MP3s and comes with the Power Drive Woofer sound enhancer. This boombox is a good option for those who have a cassette collection as it lacks an iPod dock.
---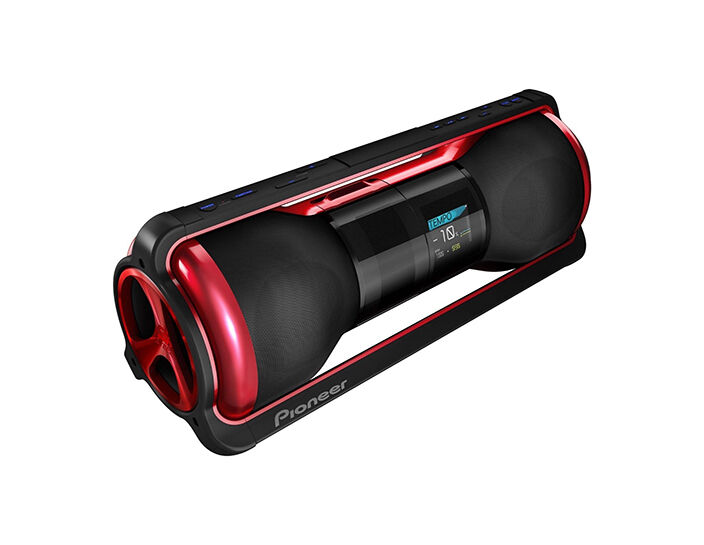 The Pioneer STZD10Z-R is a portable boombox that comes with two 10 watts speakers and a 20 watts subwoofer. It is compatible with the iPod, iPhone, and any USB device. The Temp Control allows users to adjust the track speed to match different dancing styles.
---
How to Buy a Boombox
eBay sellers offer a large number of boomboxes, and it is easy to find exactly the type you are looking for. To start the search, type the name of the boombox you are interested in into the search bar you can find on each page. Once you get the results, refine them by choosing the appropriate features. Before you buy the boombox, read the product description and check the seller's sale terms and conditions. Remember to include the delivery fee in the price when comparing listings from different sellers, because that is the total you have to pay.