A
camisole
is a basic women's vest or tank top that serves as a multi-function garment for wearing as lingerie or as a shirt. While there are many different brands and styles of camisoles available, especially on eBay, some are better than others are. Because camisoles are basic and wearable with anything, it is important to choose a high quality option for good fit and comfort. Buyers should consider the different types of camisoles such as fitted or flowing, different materials like lace, cotton, and silk, and then make a choice based on personal preference and budget.
| | |
| --- | --- |
| 1 | Old Navy Women's V-Neck Layering Cami |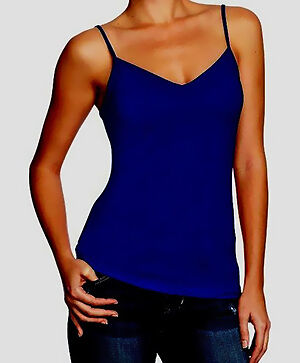 The Old Navy V-Neck layering cami is a thin camisole that is wearable on its own or under a top or jumper. The cami features a V-cut neckline to emphasize the bust and often features lace edging. Old Navy camisoles come in a number of different colours.
---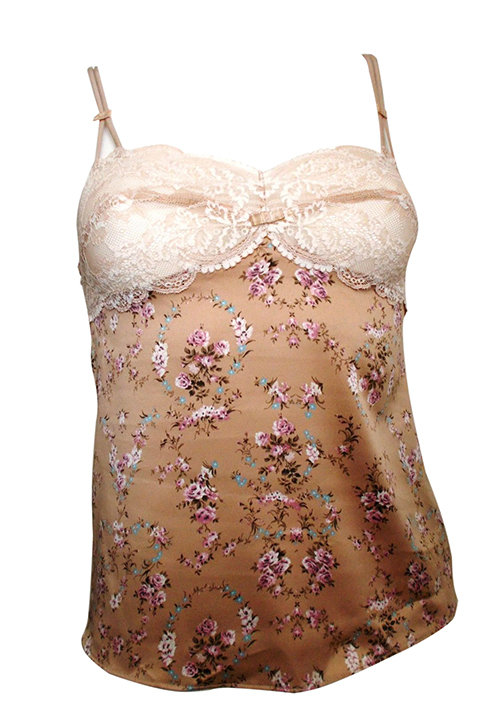 Marks and Spencer offers very good quality camisoles with adjustable spaghetti straps, plain or lace edging, and body hugging fit. Mark and Spencer's microfibre camisoles work for layering or wearing as a top, making them excellent options for year round wear.
---
| | |
| --- | --- |
| 3 | Fruit of the Loom Basic Cami |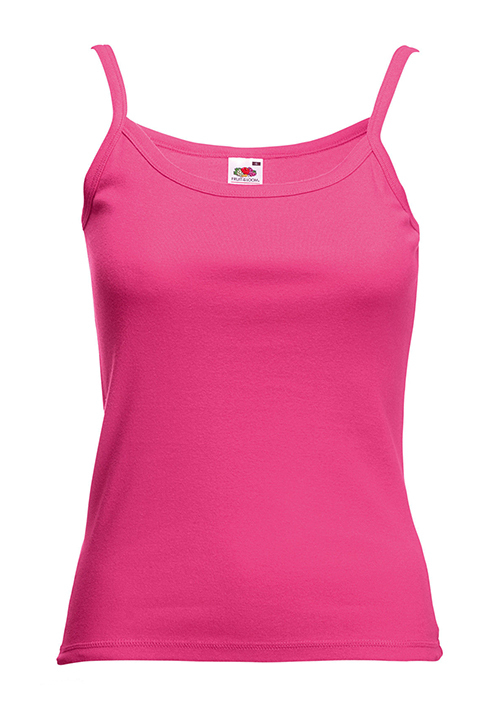 Fruit of the Loom sells basic camisoles in singles, as well as packs of two to five. The camisoles are available in microfibre and cotton and usually one to five per cent spandex for a better fit. Fruit of the Loom sells camis in most colours.
---
| | |
| --- | --- |
| 4 | Next Camisole with Lace |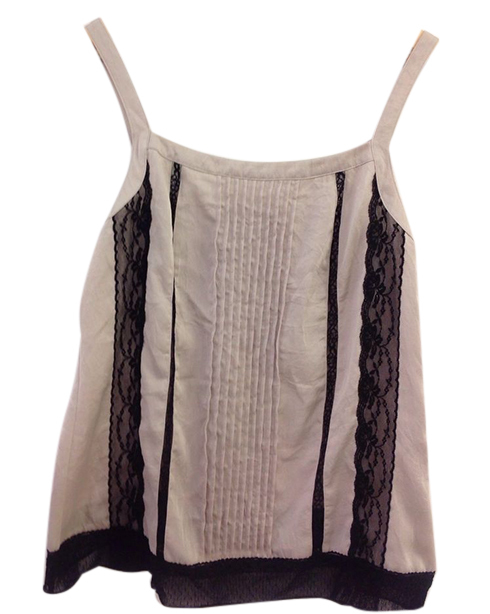 Next offers unique and fashionable camisoles with lace trim on and under the bust to create a cute contrasting effect. The camisoles come in silk and satin with prints, colours, and lace overlay all in the line. The Next camisole is a very feminine option perfect for wearing to a romantic occasion, under clothing, or as lingerie.
---
| | |
| --- | --- |
| 5 | Ann Taylor Loft Stretch Cotton Clean Cami |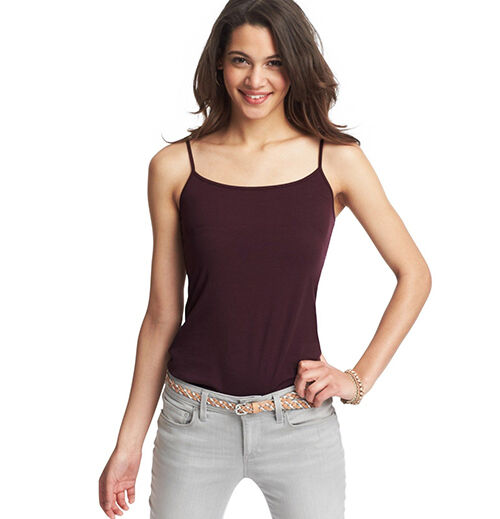 The Loft Stretch Cotton Clean Cami is a basic camisole from Ann Taylor of Loft. The cami features basic spaghetti straps and a scoop neck and is available in sizes XXS to XXL. The cami is available in soft, quality cotton.
---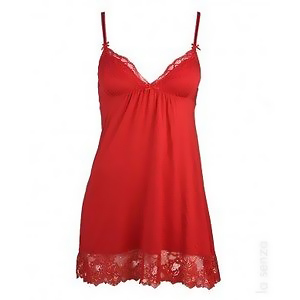 La Senza offers flirty lace and lace edged camisoles including lingerie and layering tops. These camisoles are excellent for women looking to add a sexy basic top to their wardrobe, as most of La Senza's offerings feature deep V necklines, fitted cut, and lace.
---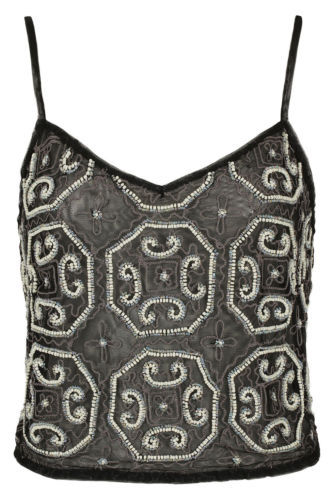 Topshop offers a number of camisole tops for wearing as a shirt. Next's popular camisoles include flowing camis and plain racer back camisoles. Topshop mostly sells embellished camisoles for fashion or wearing to a party.
---
| | |
| --- | --- |
| 8 | Kushi Seamless Camisole |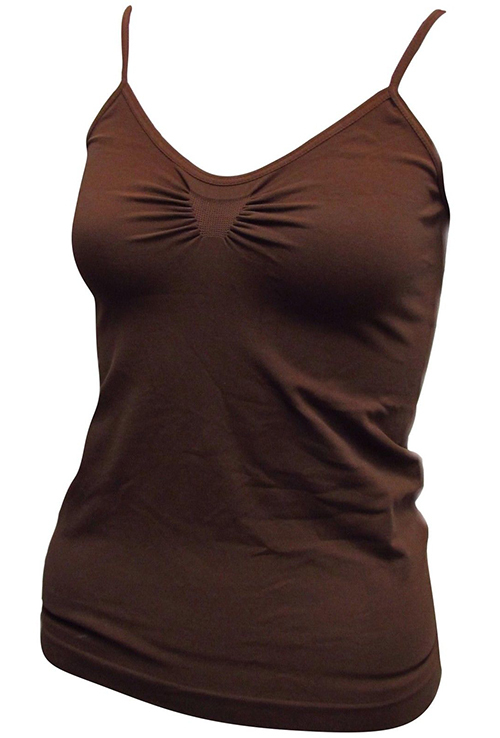 The Kushi seamless camisole from BB Accessories is a very comfortable option perfect for layering and wearing under clothes. With no seams, the cami lies flat under clothing. Stretch nylon fabric, spaghetti straps, and ruching around the bust area all make this top comfortable and easy to wear.
---
Zara's flowing camisole top is excellent for wearing as a shirt. The cami features a fitted bodice with a flowing hemline that hides slight bulges around the tummy. Zara's camisole comes with spaghetti straps and in a variety of different materials including lace, cotton, and satin.
---
| | |
| --- | --- |
| 10 | ASOS Cami with Double Straps |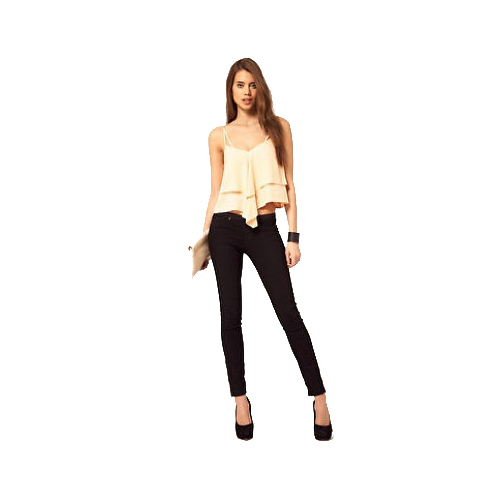 Women looking for a more interesting cami can consider the ASOS cami with double straps. The two-strap design and the buttoned front offer an interesting look to this basic top. The ASOS camisole is a great option for wearing as a top.
---
Things to Consider When Buying a Camisole
A
How to Buy a Camisole
Buyers in search of camisoles can check eBay for a range of brands, styles, types, and fits. With many options to choose from, it is easy to find a specific option, or a basic one. Sellers offer individual camisoles or sets, and deals on camisoles. Camisole sizing is usually XS to XL, although there are larger and smaller options, and most offer a great deal of stretch for better fit. Women can choose the type and style they prefer to wear and then purchase a camisole in their size to have it quickly shipped to their door.