As newborns make their first trip home from the hospital, their tiny bodies need support and protection during travel. Infants' neck muscles continue to develop and strengthen, making adequate support a necessity. Gaining an understanding of the different infant support products offered by companies as complements to car seats can help parents make an educated decision regarding what to buy. Several top-rated companies not only provide safety to infants, but structure to encourage healthy growth while travelling. Providing parents with a variety of options, these high quality products provide developmental support and safety to the youngest passengers in various ways.
| | |
| --- | --- |
| 1 | Baby Moon Car Seat Support Products |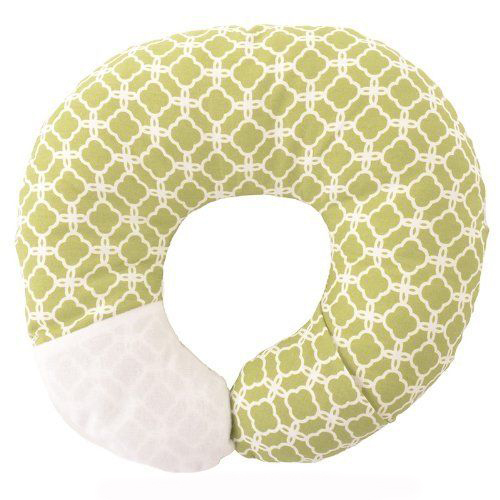 To prevent flat-head syndrome, Baby Moon offers consumers the Baby Moon Pillow. This is a contoured pillow parents can insert behind baby's head to offer support while preventing pressure that can contribute to flat-head syndrome. Parents can position the pillow vertically against the car seat or horizontally, supporting the neck, shoulders, and jaw.
---
| | |
| --- | --- |
| 2 | Boppy Noggin Car Seat Support Products |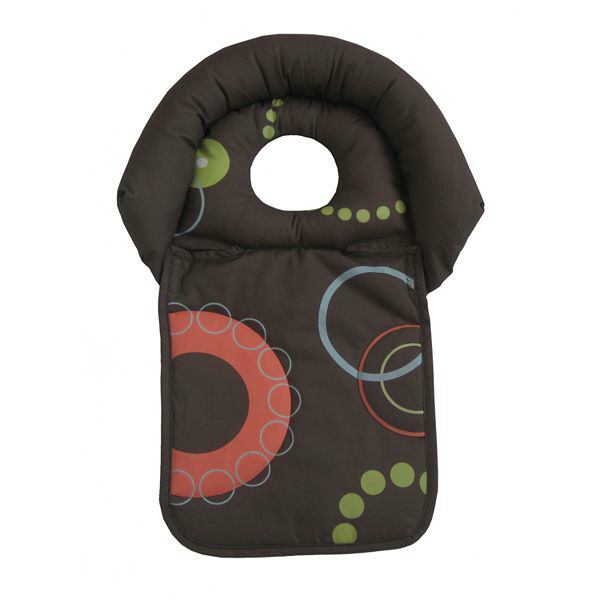 The Boppy Noggin Nest Head Support provides padding and support for the back of a baby's head and back. The cutout at the back of the support helps the baby's head maintain a round shape. Whether parents situate their child in a crib, car seat, boppy, or swing, this support device provides excellent support. This lightweight, easy-to-clean head support also comes in different styles.
---
| | |
| --- | --- |
| 3 | Britax Car Seat Support Products |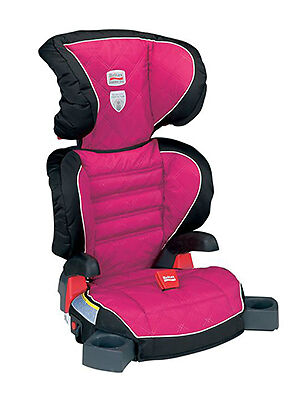 Britax, known for their high-quality baby products, offers consumers the Britax Head and Body Support Pillow in their convertible and infant car seats. This support pillow provides light padding for the length of an infant's body. The fabric wicks moisture away from the baby while the fleece keeps the baby warm. Parents can insert the support pillow into various models of car seats and strollers.
---
| | |
| --- | --- |
| 4 | Carter's Car Seat Support Products |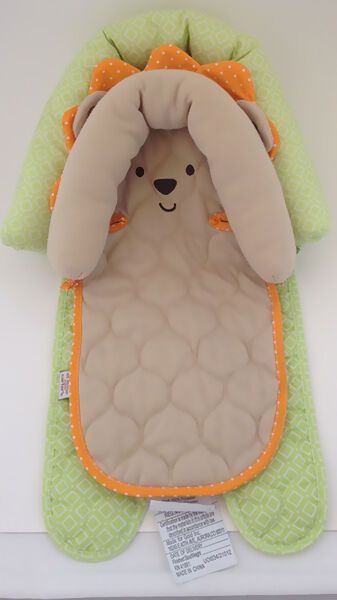 Carter's offers consumers the 2-in-1 Head Support. This support pillow has two sections, a contoured head support for infants and a smaller one fitting inside for newborns. This allows parents to customise the support their baby receives as they grow. Fitting into car seats, bouncers, and strollers, this support pillow fits perfectly in both 3-point and 5-point harness systems.
---
| | |
| --- | --- |
| 5 | Eddie Bauer Baby Car Seat Support Products |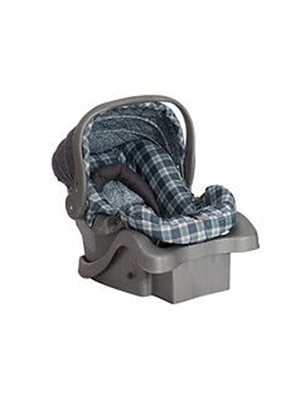 The Eddie Bauer 2 in 1 Head Support is another fitted head support pillow with two settings, one for infants and another for newborns, fitted inside. The non-slip backing keeps this pillow in place, whether in a car seat, stroller, bouncer, or even with baby lying on the floor.
---
| | |
| --- | --- |
| 6 | Fisher-Price Car Seat Support Products |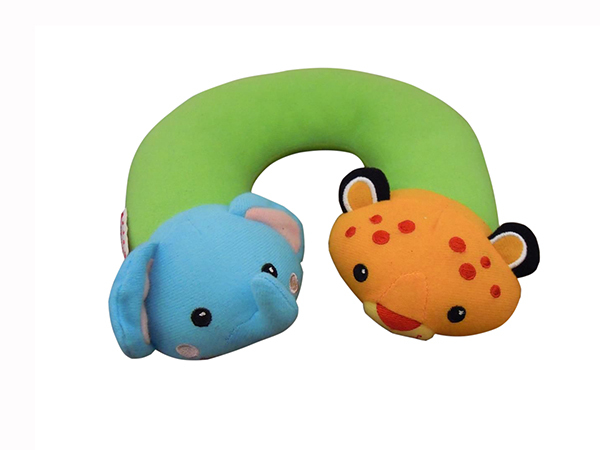 Unlike several other companies, Fisher-Price offers infant car seat support solely as part of the seat itself. In the Deluxe Convertible Car Seat, for example, the infant insert supports infants at the head, body, and legs with side impact protection. This newborn body support cushion is machine-washable.
---
| | |
| --- | --- |
| 7 | Graco Car Seat Support Products |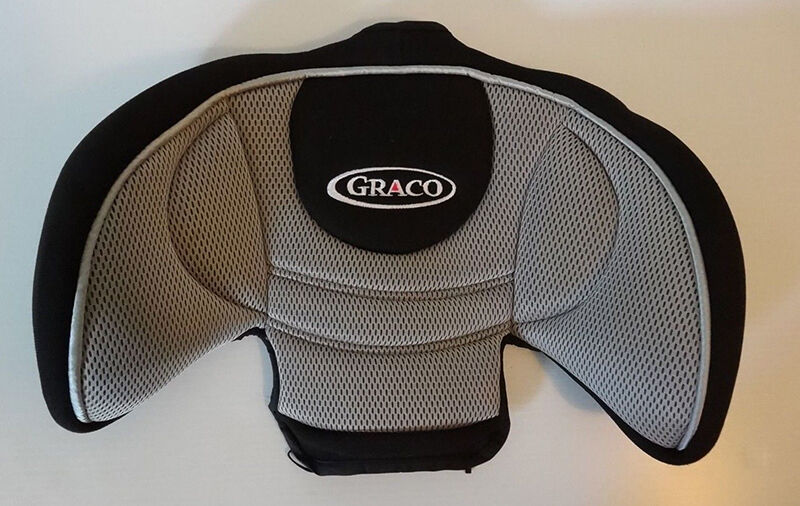 For their infant car seat support products, Graco offers consumers a removable infant head support with the car seat. In the SnugRide Classic Connect car seat, the infant support piece fits perfectly with the 5-point harness.
---
| | |
| --- | --- |
| 8 | Safety 1st Car Seat Support Products |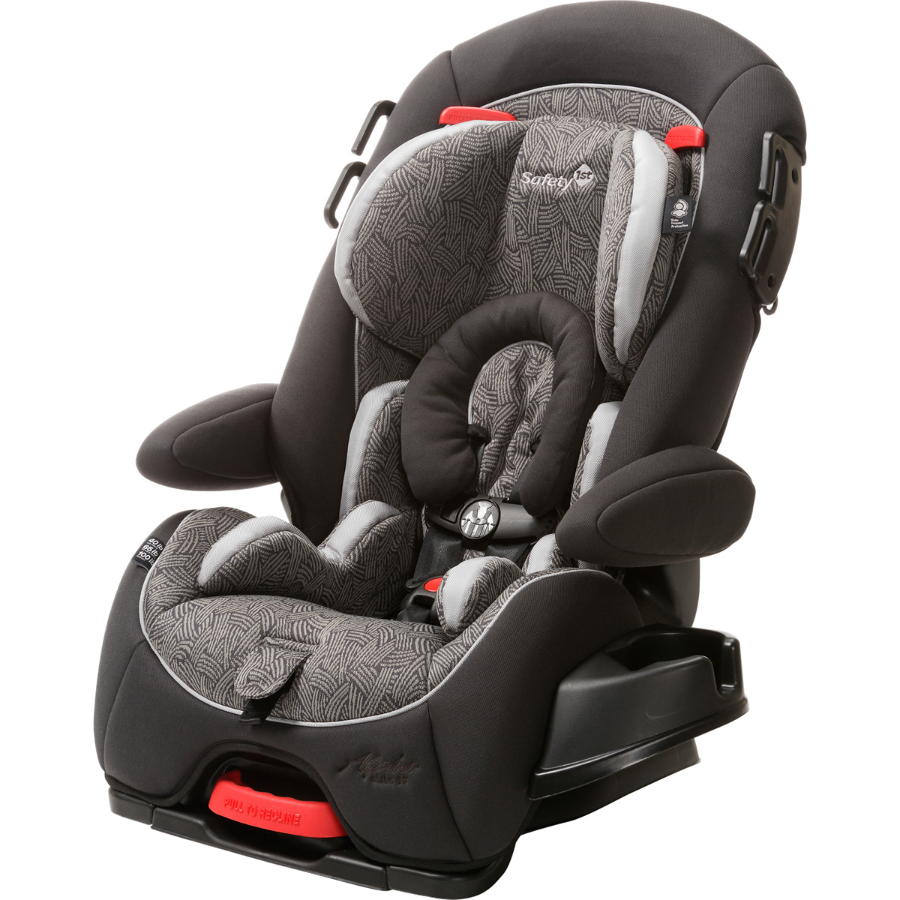 Safety 1st's infant car seat supports come pre-installed in their car seats. In the Safety 1st onBoard infant car seat, the contoured head support surrounds the top and sides of the infant's head. Attached to fabric that extends down baby's back, this support piece fits the 5-point harness and does not slide out of place.
---
| | |
| --- | --- |
| 9 | Summer Infant Car Seat Support Products |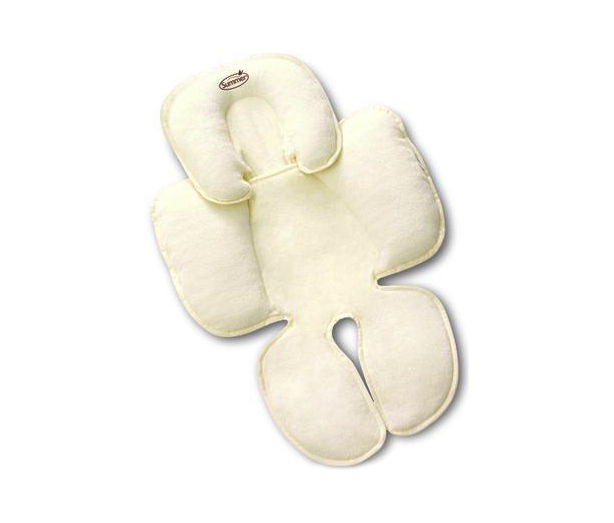 The Summer Infant Velboa Snuzzler is a contoured body support piece with a removable headpiece that parents can use independently if desired. This support piece fits 3-point and 5-point harness systems, and is ideal for use with strollers as well.
---
Diono Car Seat Support Products
The Diono Infant Head and Neck Rest is a simple contoured pillow with micro-fleece backing that keeps the baby's head supported on the sides and top. This support pillow can fit into infant carriers, strollers, and car seats, for use with babies up to 6.8 kg.