When a standard factory car stereo seems lacklustre and bass and mid-range notes become dull, one way to pump up the music quickly is adding a new
subwoofer
or subwoofer set. Thanks to advancing technology, speakers have transformed from clunky, heavy, and cumbersome speakers into thinner and lightweight low-frequency speakers that install in a matter of minutes using existing wiring and harnesses. Whether the subwoofer comes from an electronics or home audio store or online at eBay, a bit of research into the top car subwoofers allows shoppers to compare different models and make the best decision for their particular car audio needs.
| | |
| --- | --- |
| 1 | JL Audio 10W3v3 Subwoofer |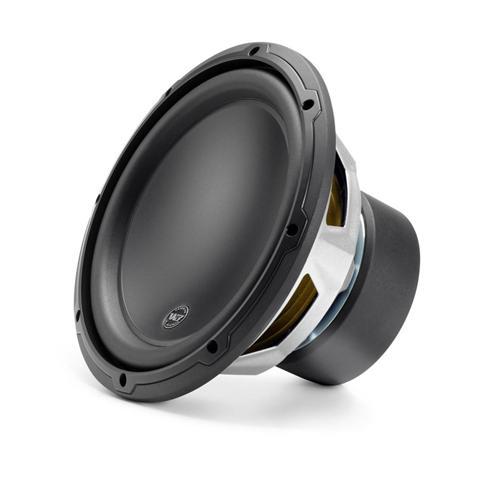 Combining a mineral-filled polypropylene cone with an easy to grip rubber rim, the JL Audio 10W3v3 provides bass support for music of all genres. With a peak power handling rating of 1000 watts and a frequency response of 25 to 250 Hz, this subwoofer is versatile enough to work singly or in pairs.
---
| | |
| --- | --- |
| 2 | Rockford Fosgate P3D210 Subwoofer |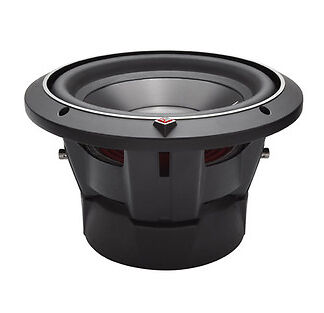 Backed by Rockford Fosgate power, the P3D210 is a subwoofer with the ability to handle up to 800 watts of power across the 2-ohm dual voice coils. The components inside this speaker handle heat with ease thanks to multiple ventilation ports, allowing for the fun and music to continue for hours without a break.
---
| | |
| --- | --- |
| 3 | Power Acoustik MOFO 15-Inch Subwoofer |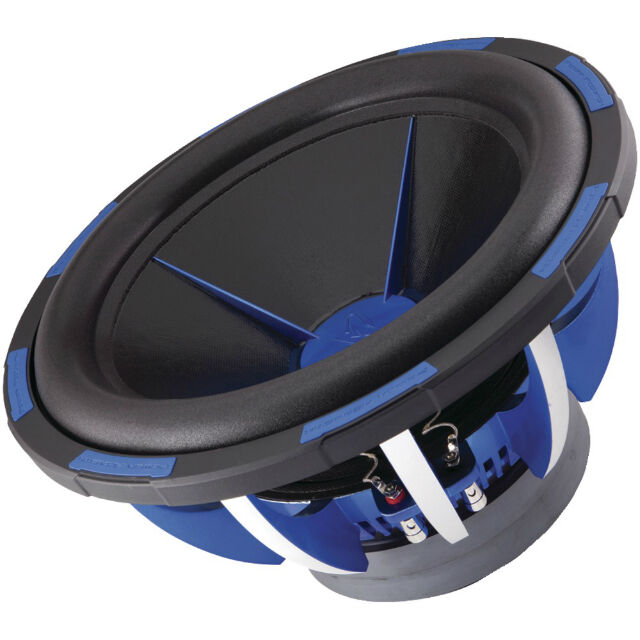 Prized by amateur bass enthusiasts as well as organised competition participants, the Power Acoustik MOFO subwoofer combines power with a vivid blue colour that pleases both the eyes and ears. The heat sink and dual conex spider face design allows for hours of bass action, and it ventilates easily whether the speaker is in an open box or flush with the vehicle's interior.
---
| | |
| --- | --- |
| 4 | JL Audio 12W6v2 Subwoofer |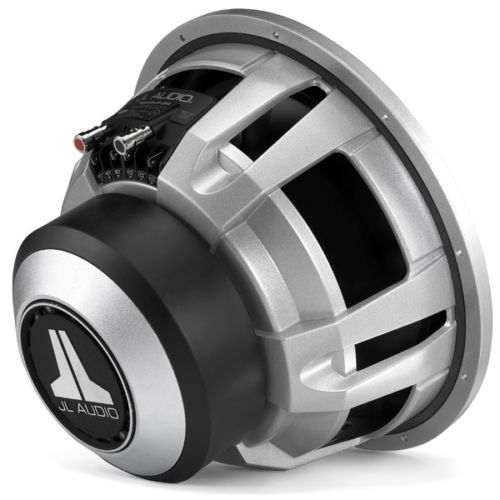 The slim and compact JL Audio 12W6v2 is a 300-mm subwoofer driver with versatile mounting abilities. With virtually no distortion, this speaker comes in either 2-ohm or 8-ohm versions, possesses the ability to work alone or as part of a pair, and performs well when paired with a 200 to 600-watt power amplifier.
---
| | |
| --- | --- |
| 5 | Kicker Solo-Baric L5 Subwoofer |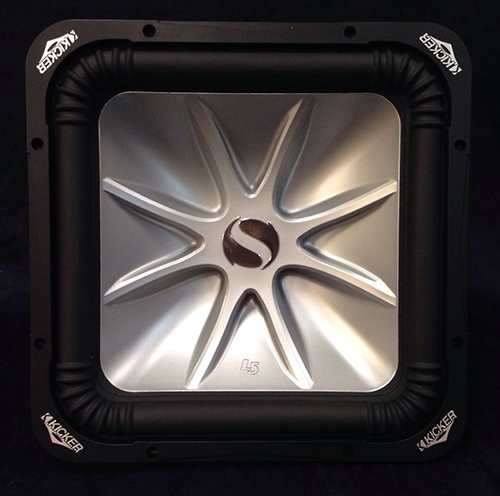 Designed with a signature square aluminium cone, the Kicker Solo-Baric L5 mounts either in a speaker box or directly in the vehicle's interior with little to no modification needed. With peak power handling of 1200 watts, frequency response of 20 to 100 Hz, and corresponding sensitivity of 88.9 dB, this speaker works in vehicles of all sizes.
---
| | |
| --- | --- |
| 6 | Polk Audio DB1222 Subwoofer |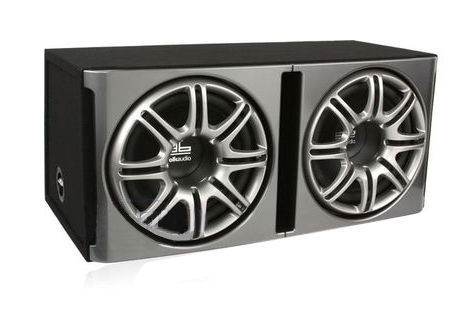 Made to work as a pair, the Polk Audio DB1222 is an enclosed subwoofer with a face design reminiscent of chrome car rims. Extra support inside the square MDF enclosure box reduces vibration misalignment and the resulting distortion. With a maximum power handling ability of 1500 watts, this speaker is compatible with virtually all vehicles.
---
| | |
| --- | --- |
| 7 | MTX TR7510-44 Subwoofer |
Made for frequent use, the MTX TR7510-44 is a dual channel 4-ohm subwoofer with a polypropylene cone. The 8-gauge nickel compression terminals and progressive asymmetrical linear drive system reduce distortion and vibration.
---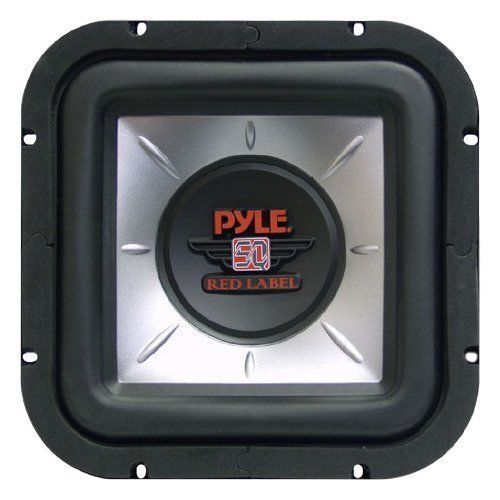 Providing quality performance at reasonable prices, the Pyle PLSQ10D subwoofer features a square steel reinforced basket to eliminate vibration distortion and inferior sound projection. The flexible composite cone and high temperature dual voice coil further improve the aesthetics of this woofer by funnelling heat away from the components.
---
| | |
| --- | --- |
| 9 | Pioneer TS-W2502D4 Subwoofer |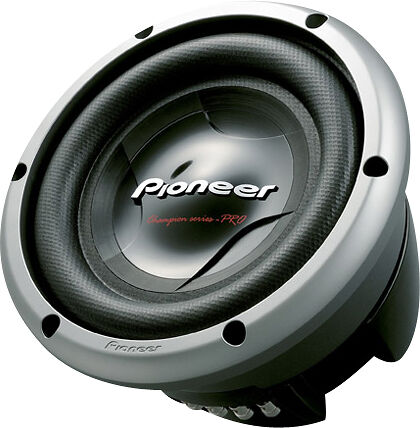 Part of the brand's Champion series, the Pioneer TS-W2502D4 subwoofer features a power handling ability of up to 3000 watts. The patented air suspension system allows for use in tight spaces, making it ideal for mounting in a box or door, and the choice of 2-ohm or 4-ohm models provides versatility.
---
| | |
| --- | --- |
| 10 | Infinity Kappa 100.9w Subwoofer |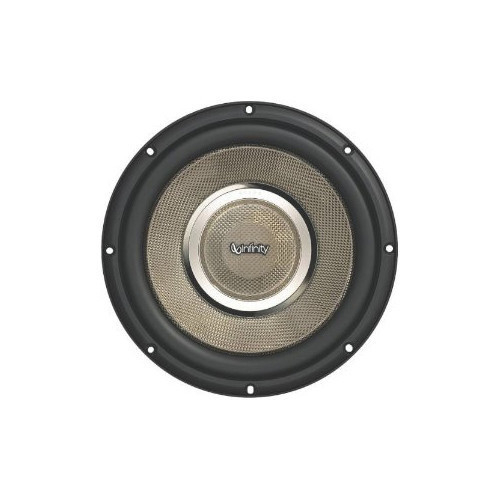 Thanks to its simple wiring and easy mounting, the Infinity Kappa 100.9w subwoofer installs in the span of a few minutes. This speaker provides a choice of 2-ohm or 4-ohm operation, and the power range of 50 to 350 watts makes it simple to use alone or as a co-bumping pair.
---
How to Buy Car Subwoofers on eBay
When shopping for car subwoofers on eBay, it is important to pick the correct low-frequency speaker for your needs to make your car audio system sound its best. To locate a subwoofer compatible with your needs, input query phrases such as " Pyle PLSQ10D subwoofer", "Rockford Fosgate subwoofer", or "Kicker Solo-Baric L5" into the eBay Search bar to find what you need quickly and easily. If you have any questions about a certain subwoofer during your decision-making process, check out the eBay Talk page to connect with other site users around the globe to get answers to your questions and solidify your purchasing choice.