Your bedroom is almost ready. All you need is a dark and handsome wardrobe, somewhere you can pack all your clobber out of sight. Chic and sleek, a black wardrobe to hang your dresses, show off your suits and put away your pullovers is the final piece of the puzzle. Take your pick from our top 10.
Table of Contents
10. Sliding doors
9. Canvas
8. The bedroom set
7. Smooth and shiny
6. Mirror, mirror
5. Fun and funky
4. Ornate
3. Wooden wonder
2. Fitted
1. Vintage/retro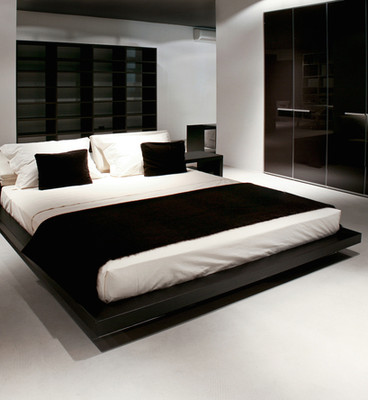 10 Sliding doors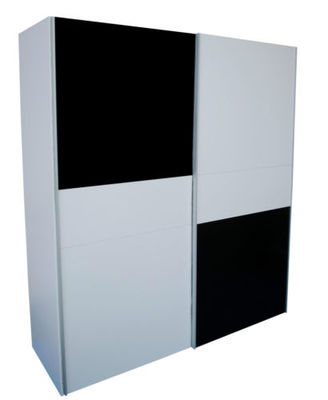 Simply swish your wardrobe's sliding door to one side and you have access to the bounty within. Many wardrobes have slats to let the air circulate and prevent mustiness. If sliding isn't for you, how about hinged doors, opening back into a concertina and to make the most of the space. If you're building the wardrobe yourself, the doors are one of the more awkward parts to align on your own, so get some help. But whatever you do, make sure you measure your room before you buy.
---
9 Canvas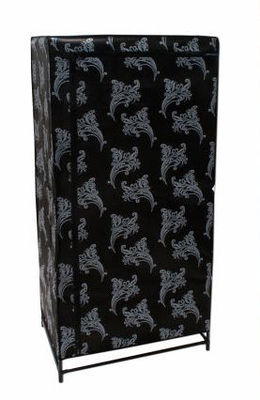 Canvas is cheap and cheerful, but also easy to deconstruct and even move to another room. Lightweight, but tough and durable, a canvas wardrobe, sometimes plain, sometimes patterned, can provide a stylish look. For a rock chick or a hipster, this is a cheap but practical way of keeping it all contained, and you can fit drawers, stationery, books or anything else alongside your clothes. A canvas wardrobe is not going to cost you an arm and a leg, so you can alter it to suit – badges, transfers, designs and stickers might look the part. Or maybe all you need is a single rail – unpretentious, simple and stylish.
---
8 The bedroom set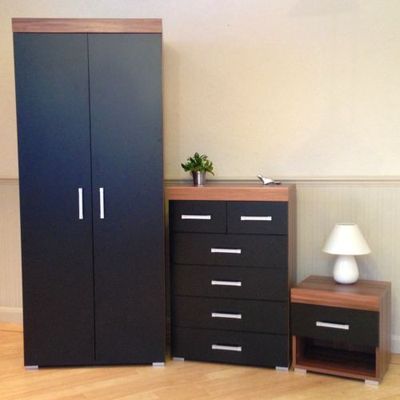 If you are buying a container for your clothes that fits thematically into your room then why not complete the set, with bedside drawers or cabinets when you buy. Stocking the entire room out in the same fittings makes it easier to buy or swap replacements should you need new handles. A fully matched set may include the wardrobe, drawer and dressing table. But remember to take extra care when decorating if you are going to fill your room with dark furniture.
---
7 Smooth and shiny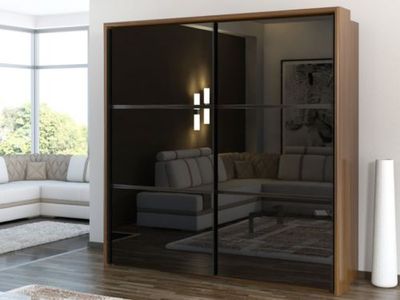 A gloriously glossy look in black is easy to clean and will shimmer in a room with big windows, or in the evening as the neon lights shine through. Look for wardrobes that have specialist paints or waxing that provide a wipe-clean finish. Wardrobes with oil finishes are easy to repair, while a lacquer/varnish is usually hardwearing and easy to wipe with a damp cloth. Chrome or brass finishing can be the epitome of style, although chrome in particular can seem a little cold.
---
6 Mirror, mirror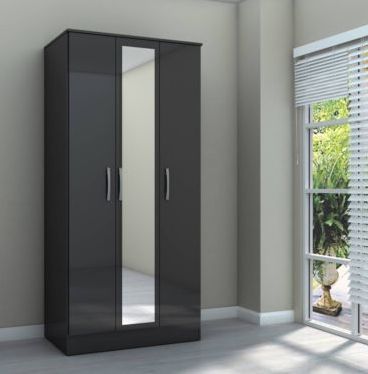 Assuming that you want to see yourself in whatever gorgeous garment you're hitting the town in, then a full-length mirror is a must. A tall, elegant piece of glass can flatter and show if those shoes really 'go', or whether those trousers and shirt or blouse work as a team. They also make the room appear much bigger. Some wider wardrobes with several doors have his-and-her mirrors, which should put paid to any squabbles that might arise when you are both rushing to get changed. And don't make the mistake of sticking to rectangles, as oval, wavy, circular and even triangular pieces of glass can give a wardrobe an unusual edge.
---
5 Fun and funky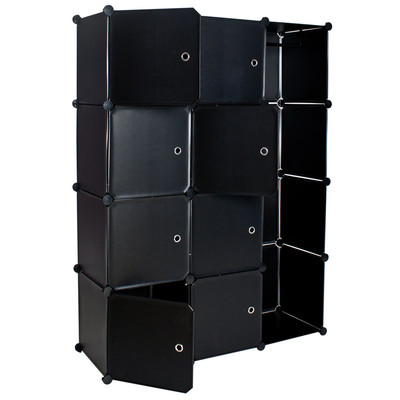 Furniture-style cabinet effects, curved sides, glass doors and curtains, and US 'locker' styles are all in fashion. Some don't even look like wardrobes, and are probably more suited to foldable clothes than dresses. You can customise your work with stencils – bright butterflies and flowers look good on black, for example. If you do go for an unusual or asymmetrical shape, consider the overall dimensions of your room, and whether you will be able to fit items such as shoe racks or boxes inside. The fun and funky style choice is really up to you, but bear in mind you might come to dislike it as you get older.
---
4 Ornate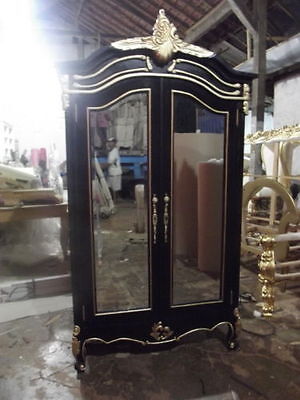 As well as serving a practical purpose, your wardrobe is also a piece of furniture. If you are willing to shell out on tables, chairs and chests of drawers, then your wardrobe should come next.

From the straight lines and elaborate carving and ornamentation of gothic, to the swirling patterns and lines of art nouveau, an elegant wardrobe can make up for a lack of space by adding a dash of style. The primary aim is to get a wardrobe big enough to hold your clothes, so keep this in mind when perusing the different styles.
---
3 Wooden wonder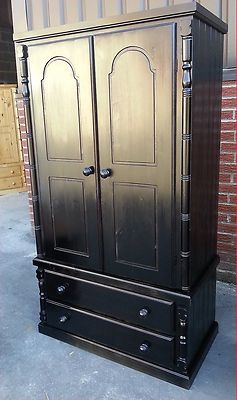 Wood has been the traditional material for wardrobes since the 17th century and the preserve of kings and rich families. Now slightly more affordable to all, wooden wardrobes can be carved or fashioned into contemporary designs to dream of, often combined with plastic or metal finishes. Depending on your budget, oak, pine, birch, walnut and other hardwearing woods create a lovely homely effect. The Scandinavian contemporary effect continues to endure, whether the panelling is painted or not.
---
2 Fitted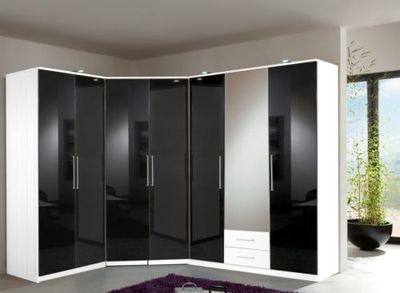 In the 18th century it was a commonly held belief that a good size double wardrobe should be able to hold 'eight small men'. We're not sure that this rule of thumb applies today, but there's no reason not to indulge yourself if you have enough clothes to justify a wardrobe that would count as a London pad. The ultimate example is a custom-fitted wardrobe built around the size and shape of the room, but, of course, you should only go for this option if you intend to stay in your present home for a while.
---
1 Vintage/retro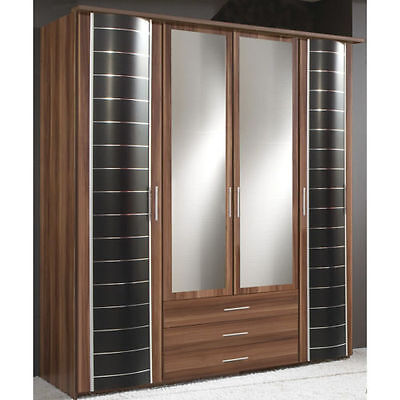 Think Sixties and what do you picture: the Mayfair set, Carnaby Street, Mary Quant, and bold and adventurous clothing in one of the most exciting decades of the last century? If you want an element of black look hard and you may find an original 1960s wardrobe in walnut and teak or dark rosewood, or retro shapes and curves with black fittings, which just screams chic. How about further back to the 1950s or 1930s art deco, or perhaps stretching to a collector's armoire from the 19th century, in old Venetian or French style? You'll need a set of clothes to justify the expense of a beautiful Louis XV Armoire, and you will want to be wary of scratching it, but if you look after it there's a chance you will be able to sell it on for a profit.