Buying
coaxial cables
involves balancing price and quality to find the perfect match for a budget and for household needs. While it is tempting to purchase the cheapest options available, buyers should keep in mind that cables last for years, and many are constantly in use. Because a coaxial cable also affects video quality, buyers should be very considerate of what they purchase. Those on a budget can look on eBay to find deals on coaxial cables or to purchase second-hand cables. Knowing the basic features of the top 10 coaxial video cables can help buyers make an informed decision.
| | |
| --- | --- |
| 1 | Dynex RG6 Coaxial A/V Cable |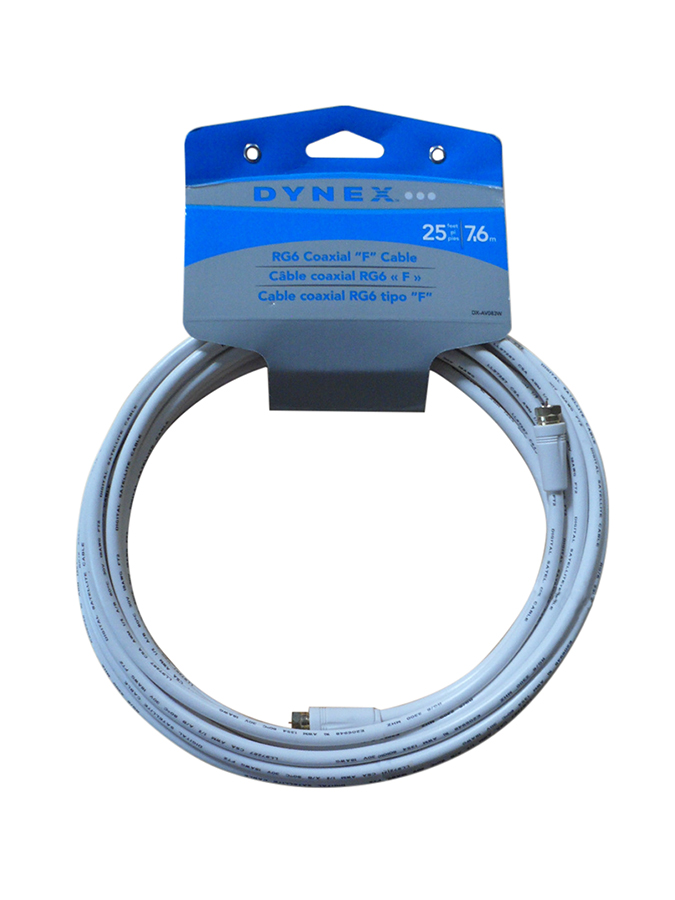 Dynex offers multiple types and sizes of cables, and the RG6 is great value for money. The RG6 Coaxial A/V cable comes in lengths ranging from 1 to 3 metres, and is a basic RF cable. The cord features gold plated F jacks for maximum signal transfer, and dual shielding, which helps to reduce interference.
---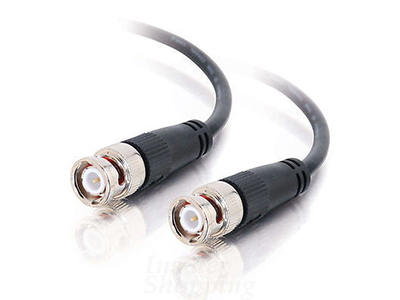 Cables To Go, or C2G, manufactures quality cables and accessories for every type and size of project. C2G cables range in size from less than a metre to more than 100 metres. Many coaxial cables come with no tips, allowing the buyer to purchase their own for a perfect fit.
---
| | |
| --- | --- |
| 3 | MediaBridge Coaxial Digital Audio Video Cable Triple Shielded |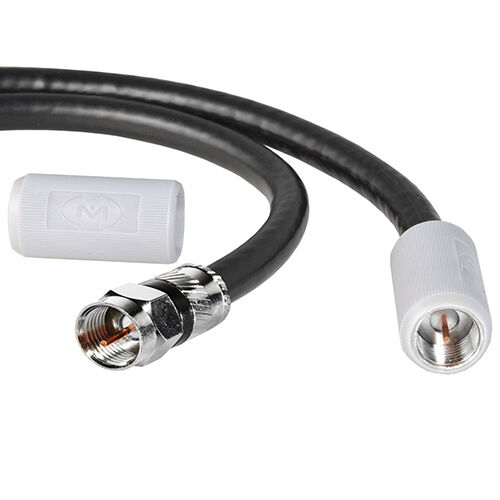 The MediaBridge Triple Shielded Coaxial Cable combines three layers of shielding with copper conductor for clear, interference-free transmission. The RF cable features two F-type connectors with MediaBridge's easy grip caps, which screw on to compatible connectors for easier connection. The cable offers quality and easy installation to buyers looking for something simple.
---
| | |
| --- | --- |
| 4 | Belkin Pure AV - RF Coaxial Cable |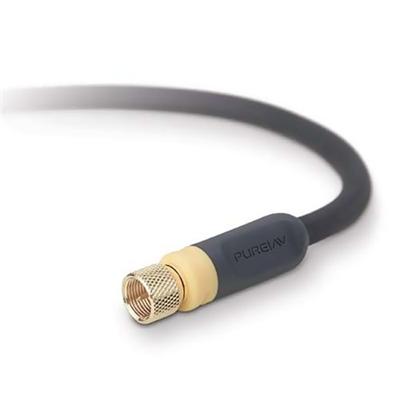 The Belkin Pure AV is an RF coaxial cable in sizes from 0.9 to 3.7 metres. The cable delivers maximum bandwidth and eliminates interference through a two-layer shield of Mylar foil and copper braiding. It improves clarity with 99.99 per cent pure copper conductors and nitrogen injected dielectrics.
---
| | |
| --- | --- |
| 5 | MonoPrice Coaxial Cables |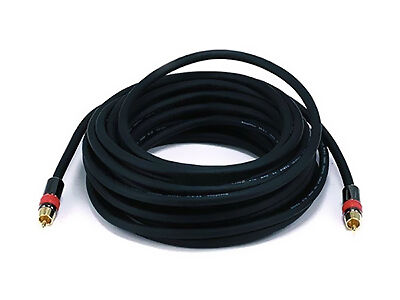 MonoPrice sells various coaxial cables including RG6 F-type cables. Buyers can choose from any of their standard 75 Ohm quad shielded cables in lengths from less than a metre to upwards of 100 metres. These cables come without tips for consumers who prefer to purchase their own.
---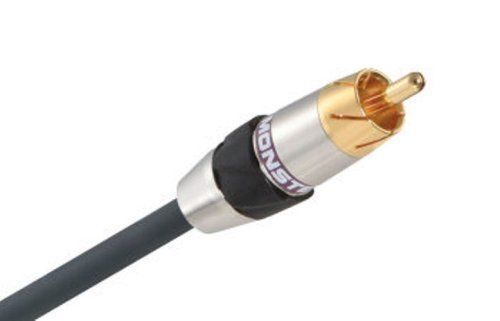 Monster produces audio and video equipment including digital and audio coaxial cables. Monster coaxial cables range in size from 1 to 4 millimetres and feature 24 carat gold contacts, silver solder, and patented Split-Tip pin for maximum contact and minimum distortion. These cables are most appropriate for buyers looking for high-end audio cables rather than video.
---
| | |
| --- | --- |
| 7 | GE 73311 RG6 Video Coaxial Cable |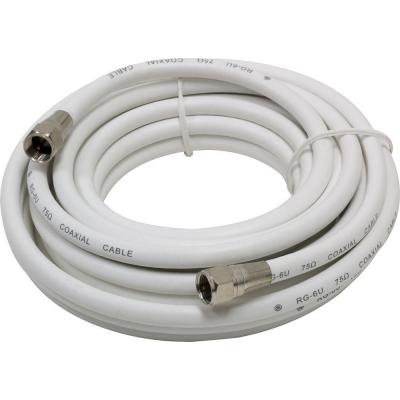 GE's 73311 RG6 video coaxial cable is a low-budget RF cable. F-type connectors are compatible with most home video equipment, and screw on over the jacks for easy installation. The cable is white and is 4.5 metre long.
---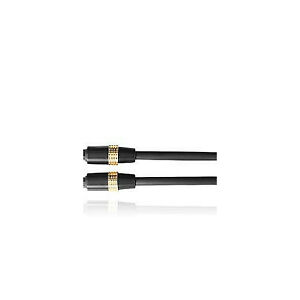 AUVIO is a budget brand with a reputation for quality cables. AUVIO coaxial cables feature 24 carat gold-plated F-type connectors ideal for most video equipment. The cables come with double cable shielding and continuous shielding between connectors to minimise signal loss and interference and maximise video and audio clarity.
---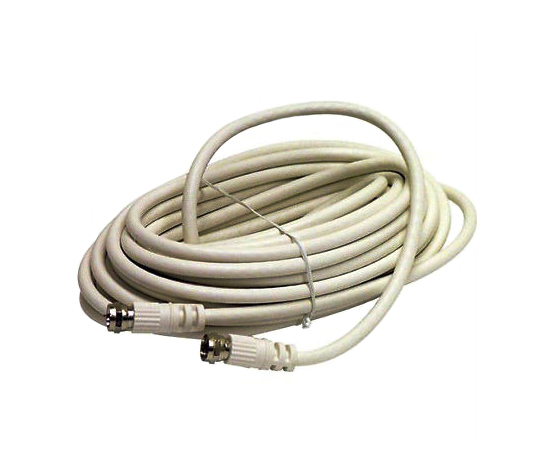 Anyone looking for industrial quality coaxial cables can consider Steren as a great option. Steren produces high-quality RG6 cables with aluminium foil and braid shield, flame retardant shield, and UV resistant jacket, making them perfect cables for use in large-scale and outdoor projects. Steren sells coaxial cables with and without connectors.
---
| | |
| --- | --- |
| 10 | GE 23278 Ultra Thin Coaxial Video Cable |
The GE 23278 ultra-thin coaxial video cable is a great choice for buyers who want to hide their cables in seaming and behind baseboards. The cable's 3 millimetre thin design allows it to lay flat and out of sight, while 99 per cent copper braid and aluminium foil shielding offer the video quality and stability buyers want. The GE 23278 also comes with gold plated connectors for clearer and sharper video.
---
How to Buy Coaxial Cables
Buyers looking for a coaxial cable should consider the quality, length, size, and intended use. Buyers have to measure the distance they need the cable to cover and verify its length before buying. Usually, it is better to spend more to get a better quality cable but there are plenty of budget options out there as well. Buyers can look on eBay to find deals on coaxial cables. While there are many different cables to choose from, picking one is as easy as finding an option that suits the quality, budget, and length requirements of the buyer.