Whether dressing up for Halloween or attending a costume party, children of all ages enjoy the thrill of getting to become their favourite superheroes and book characters. When it comes time to choose a costume, boys can pick from a wide range of popular
costumes
, including characters they find on television, in books, in comics, and various other media. While some families enjoy creating homemade costumes out of various components and makeup, others may prefer to purchase pre-made costumes. A great place to find a vast range of costume components and the most popular pre-made costumes for boys is on eBay.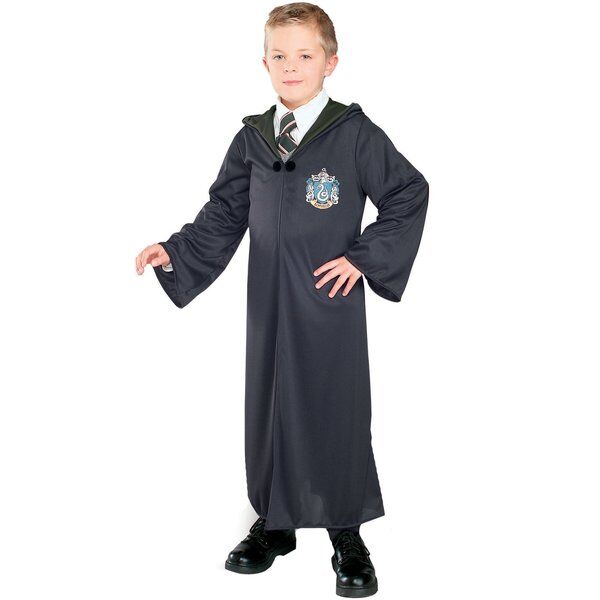 Though some time has passed since the final installments of the books and movies, Harry Potter is no less popular for it. Many boys opt for a store-bought Harry Potter costume, though many parents help their children create one themselves. Good supplies to have on hand include a black bathrobe and a pair of old glasses with some masking tape.
---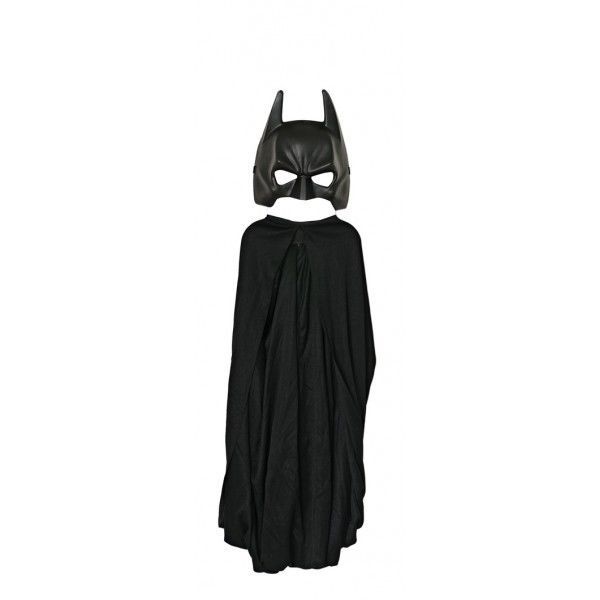 The subject of many popular movies, Batman is the superhero of choice for many boys. A Batman costume covers the child from head to toe, as this particular character wears a mask. A black cape is also a necessity, preferably cut to emulate a bat's wings on the edges. An authentic Batman costume also includes the Batman utility belt, equipped with everything the hero needs.
---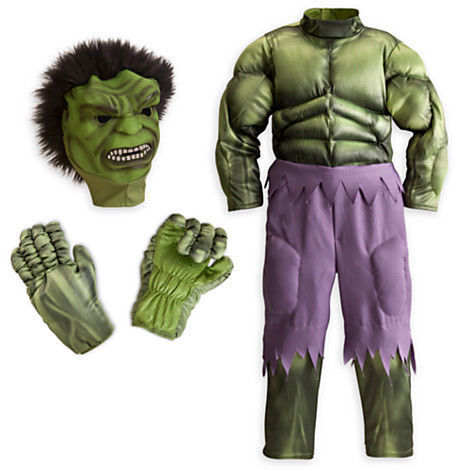 An Incredible Hulk costume is another good choice for children who like the superhero genre. A muscle suit painted green and covered with a ripped pair of trousers works well. Many children opt to wear either an Incredible Hulk mask or to paint their faces with green makeup to achieve the effect.
---
From the touching animated movie UP, a Russell costume is a good way to go, and it is a good homemade costume choice. The first step is finding a scout uniform, which typically consists of khaki shorts and a khaki button-up shirt. Next, the boy should wear a red neckerchief, along with a merit badge sash.
---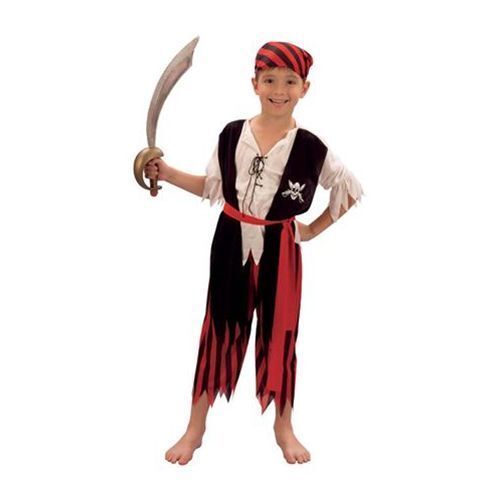 Few costumes are as popular as a boy's pirate costume. A store-bought version works well, and comes with all the necessities: a simple pair of pants and a button-up shirt, as well as the all-important pirate's hat. Some boys also like to add a black eyepatch or a plastic pirate's sword for effect.
---

Many boys opt for the simple Clone Trooper costume from the popular Star Wars franchise, complete with a bodysuit depicting the distinctive white armour and the telltale white helmet. For those interested in a homemade approach, many use a boys sweatsuit.
---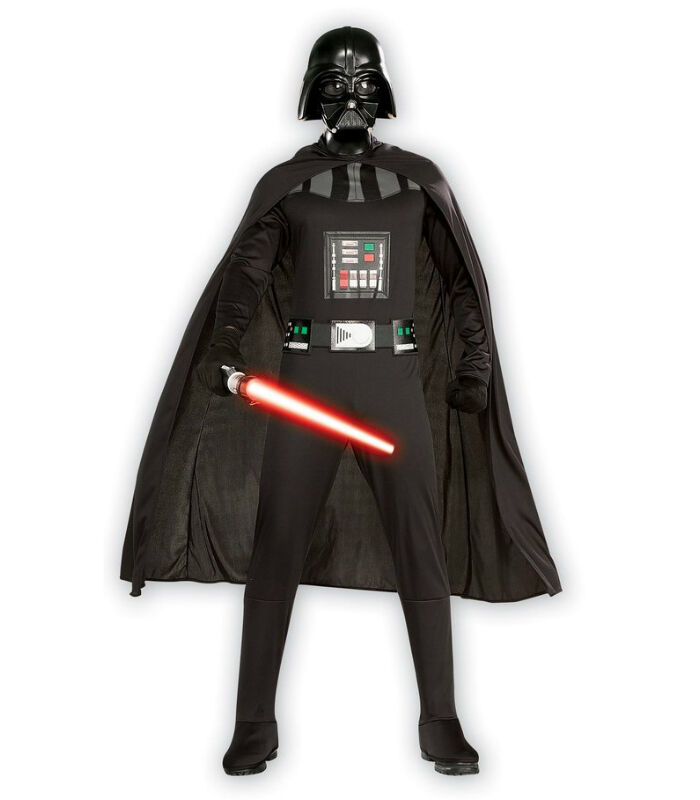 Another popular choice among Star Wars fans is one of the primary antagonists on the side of the Empire. A Darth Vader costume is another head-to-toe outfit, swathing the child in black from the evil-looking helmet to the black leather boots. A black cape rounds out the look.
---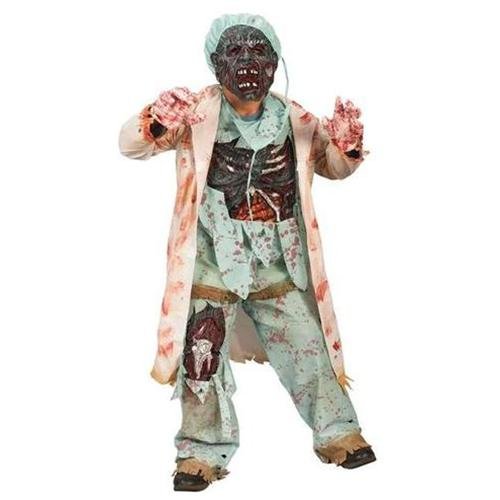 When stuck looking for a costume at the last minute, it is easy to pull together a good Zombie costume. Old clothing with a few rips and tears works well, and red food colouring adds some flair to look like old zombie blood. The most important part is the zombie makeup. Key aspects include sunken eyes and open sores around the face and on any other exposed body parts.
---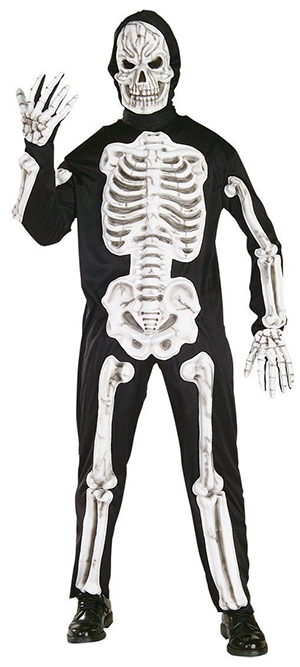 There are a number of pre-packaged skeleton costumes available for boys. However, all a crafty child needs is an old set of clothing that creates a black background, such as a black sweatsuit. Then, the child can paint on the bones with white paint. Some children even opt for glow-in-the-dark paint for some additional fun.
---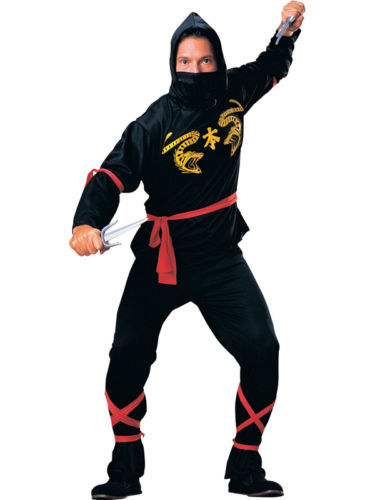 For children who like doing martial arts, a Ninja Warrior costume is a good idea, particularly if the child has a martial arts uniform already that they can incorporate into the costume. All they need to do is add a ninja sword to complete the look.
---
How to Buy Costumes for Boys
After figuring out which costume a boy wants to wear, a good place to look for costumes is on
eBay
. Parents can go to any page on the eBay website and conduct a search for the particular costume they want to find. Shoppers can also input a general search phrase, such as
boys Halloween costumes
, to get a range of options available in order to discuss costume ideas with their children. Shoppers can then find the best deal from the best vendors, using the customer feedback sections to see past reviews of a vendor's services. All of these options make eBay a great choice when searching for costumes for boys.