The single most important piece of time management equipment anyone can use is a personal
day planner
. Having a place to write down appointments, notes, contact information, and more, helps a person live a more organised life. There are many planners available because each consumer needs different things. Consumers should consider the size, the customsation, the features, the cost, and the quality when choosing an organiser. In addition, the visual appeal is an important factor to many people. Most of all, consumers should find a planner that works for them.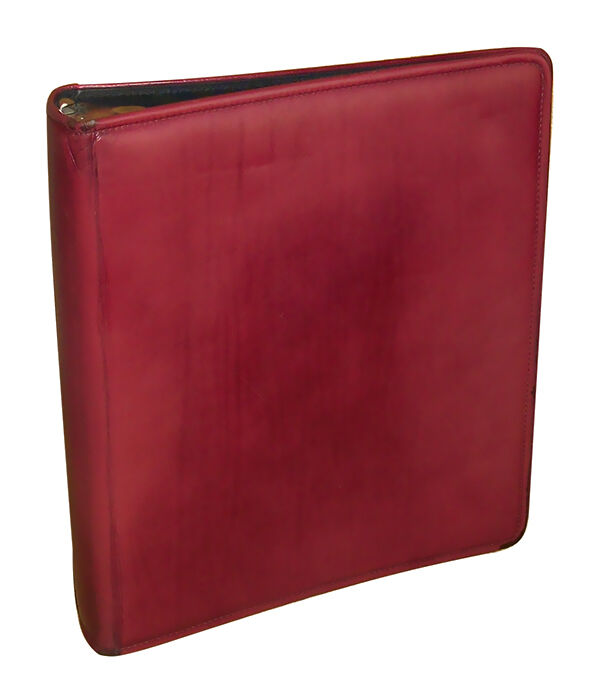 The rich, supple leather that Coach uses to create beautiful handbags, shoes, and other accessories is used to handcraft the beautiful Coach day planners. The jackets are available in several styles and two sizes and include pen holder and flaps for cards. Inserts are available in a variety of options including a two-page week and two page month.
---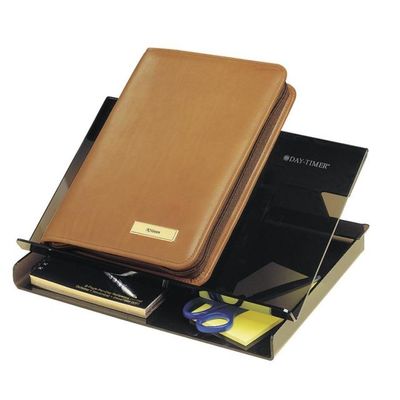 For decades, Day-Timer has been a leader in time management products. With dozens of planner covers available in four sizes, consumers can choose leather-bound, loose-leaf covers or wirebound editions. Refills are plentiful allowing users to customise planners to their needs. Additionally, Day-Timer offers dozens of accessories for planners including storage boxes, rulers, expensive envelopes, and more.
---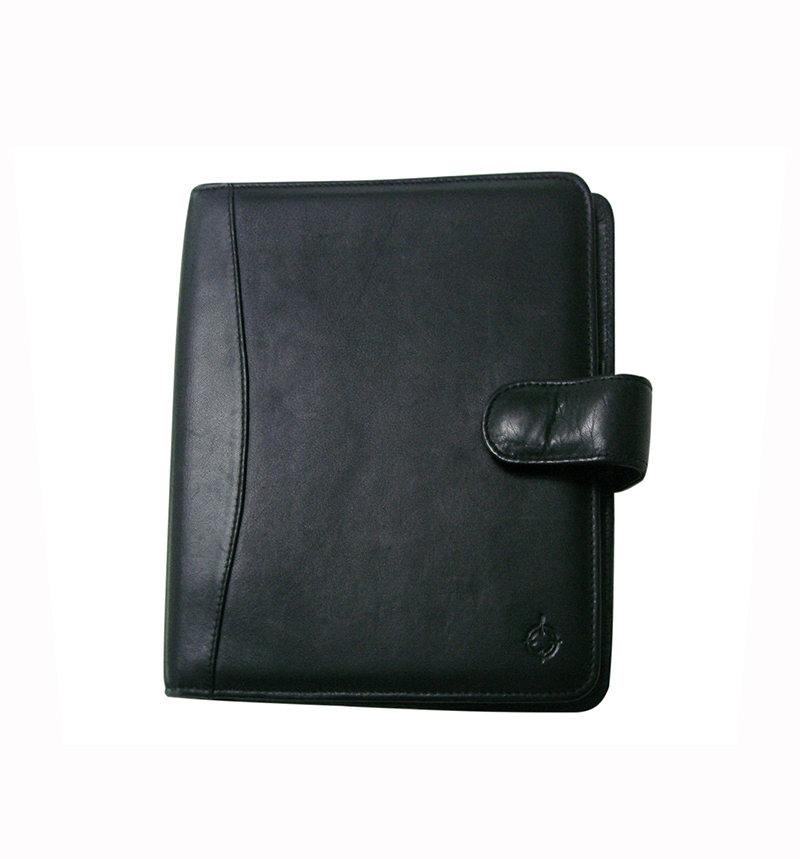 The world-renowned component system of Franklin Covey Day Planners makes it a top-rated planner. The binders are available in four sizes, six materials, seven styles, and many colours. A plethora of pages allow for customisation including daily pages available in a one-page-per-day style with spaces for notes and to-do lists, or in a two-page spread. Franklin Covey offers a variety of accessories including pagefinder, credit card holder, zippered pouch, and page dividers.
---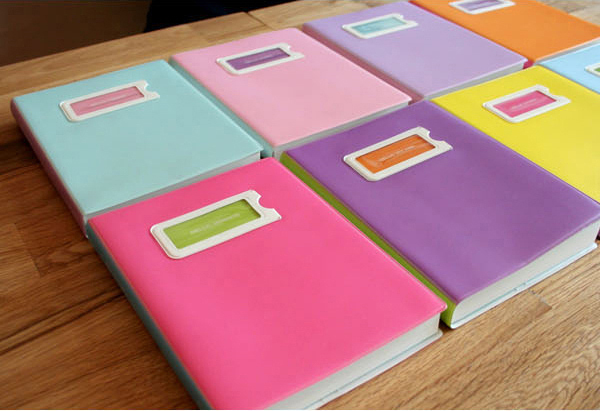 Consumers who need a tiny pocket or purse calendar enjoy the Hello There day planner. Available in paper, PVC, or felt covers in a variety of colours and patterns, the bound planners have an elasticised cord to keep them closed when not in use.
---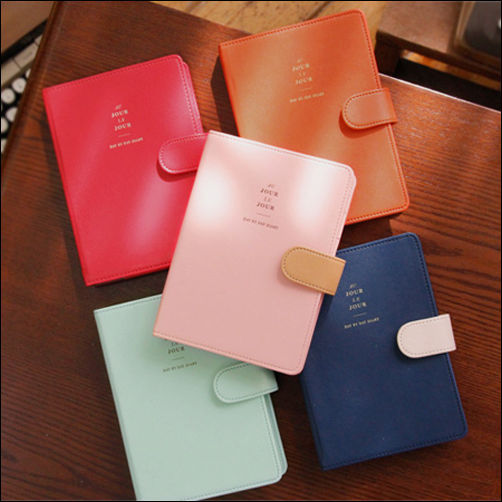 For a day planner that is as beautiful as it is functional, the Iconic Day by Day journals are an excellent choice. Each page is coloured and designed with creative artwork in several styles. The pages have no dates so users can begin using the journal whenever they want and custom date the pages as they go. These simple and stylish bound books are perfect for calendaring and note-keeping. Accessories include event stickers and page tabs.
---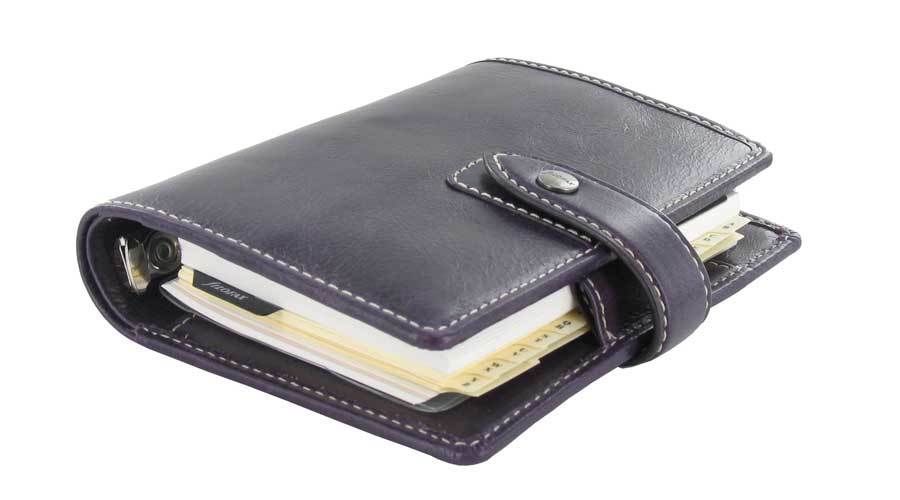 Filofax day planners are perfect for someone seeking a smaller, compact agenda that still packs a powerful organisation punch. Filofax offers dozens of styles and colours to choose from in six sizes including mini, pocket, and slimline. Refills offer two-week pages and monthly spreads along with a yearly planning page, address pages, and notepaper. Index tabs keep things organised and handy sticky note pads allow for a quick jot.
---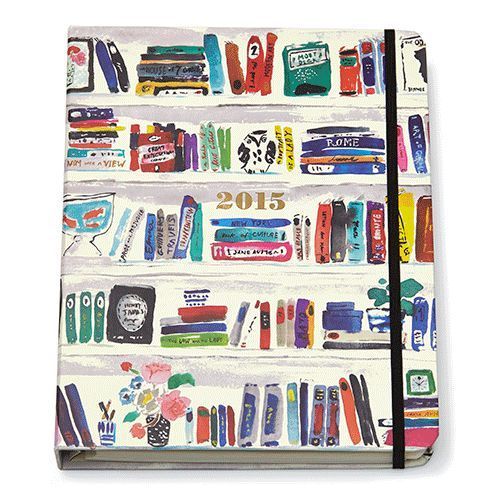 The iconic bright geometric patterns of Kate Spade handbags are reflected on the covers of the 17-month agendas Kate Spade offers. Pages of the bound agendas include monthly and weekly pages, contact lists, and space for notes, along with laminated tabs. The notebook is spiral-bound and lays flat during use and has an elastic closure band. Monthly quotes promise to deliver a little motivation along with classic styling.
---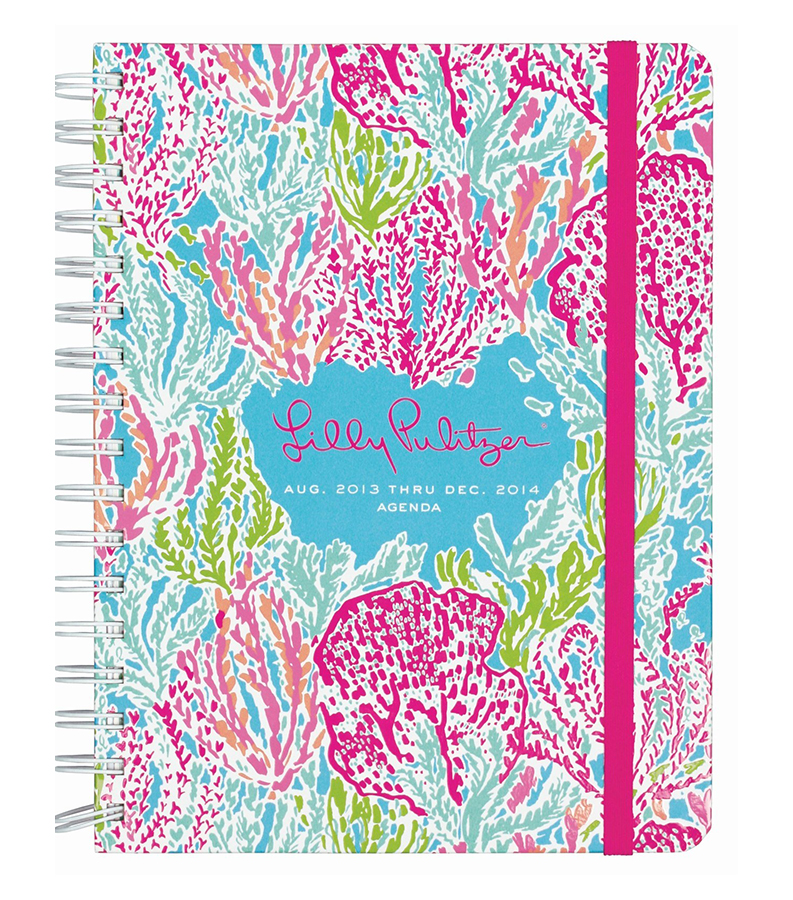 Day planning need not be dull as Lilly Pulitzer proves in her brightly coloured large agendas. With the beautiful floral designs for which Pulitzer is known, the planners come in a small, large, or jumbo size and come spiral bound with hard covers and an elastic closure. The planner has space for dates as well as notes and comes with reinforced tabs and a front pocket folder. A special edition Luxe agenda features gold-tipped pages and a ribbon marker in a hardbound book. The sticker page allows customisation of the planner.
---
UK's number one day planner is Collins. They offer a huge variety of personal organisers to meet all needs. The planners come in three sizes with eight luxury padded cover colours to choose from. Refills include weekly and monthly page spreads in an assortment of layouts, notes and meeting pages, financial lists, contact pages, divider tabs, pockets, and more.
---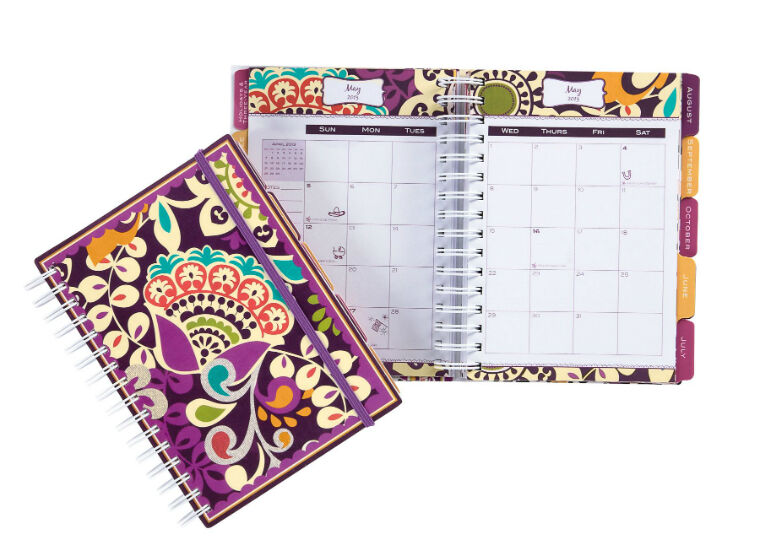 The Vera Bradley agendas are available in a student or regular versions and spiral or binder styles. The spiral bound agenda is an 18-month planner with a sturdy plastic cover, beautifully designed weekly two-page spreads, monthly spreads, and laminated tabs. The bookmark helps users keep their place. The twenty-month binder style includes pockets and an address booklet.
---
How to Buy Day Planners
When considering the purchase of a
day planner
, consumers must consider how they use a planner, where, and what functionality they require. Many planners are customizable to include the pages and features needed. Planners are available in many different sizes, colours, shapes, and styles to meet each consumer's needs. Before purchasing, buyers should evaluate the projected use and needs, then find a planner that accommodates them. Finding top-rated day planners on eBay is easy. Begin by typing keywords into the search field. Using categories, narrow the search by brand, style, colour, price, or a variety of other factors. Check seller's information for location, condition, and other details.