Adding a
decorative fireplace
to any home gives the homeowner both warmth and beauty. The additional heat can make the difference between enjoying the colder months of the year and shivering in extra layers of jumpers. Choosing that just-right fireplace for the existing decor or a remodel is an option that brings enjoyment for years to come. With so many choices, understanding the styles and heating types as well as budget goes a long way toward helping shoppers make a choice. Whether consumers want natural gas or electric, selecting a decorative fireplace either at a high street store or online at a site like eBay is easier once they know what they are looking for.
| | |
| --- | --- |
| 1 | Heatilator Autumn Fire Direct Fireplace |
The Heatilator Autumn Fire Direct runs on natural gas and adds a warmth to the room far beyond the heat and extra lighting. There are adjustable controls that allow owners to choose the heat setting for comfort, budget, and ambiance. The vent kit and wall switch are included in the package.
---
| | |
| --- | --- |
| 2 | 25,000 BTU Direct Fireplace Package |
The Direct Fireplace Package is a powerful gas heated decorative fireplace that heats an entire room easily. Owners can stain or paint the arched front firebox and mission style doors and the cabinet with heat resistant paint to fit any decor. Included is a wall-mounted adjustable thermostat and stainless steel natural gas line for installation.
---
| | |
| --- | --- |
| 3 | Napoleon Tureen Contemporary Fireplace |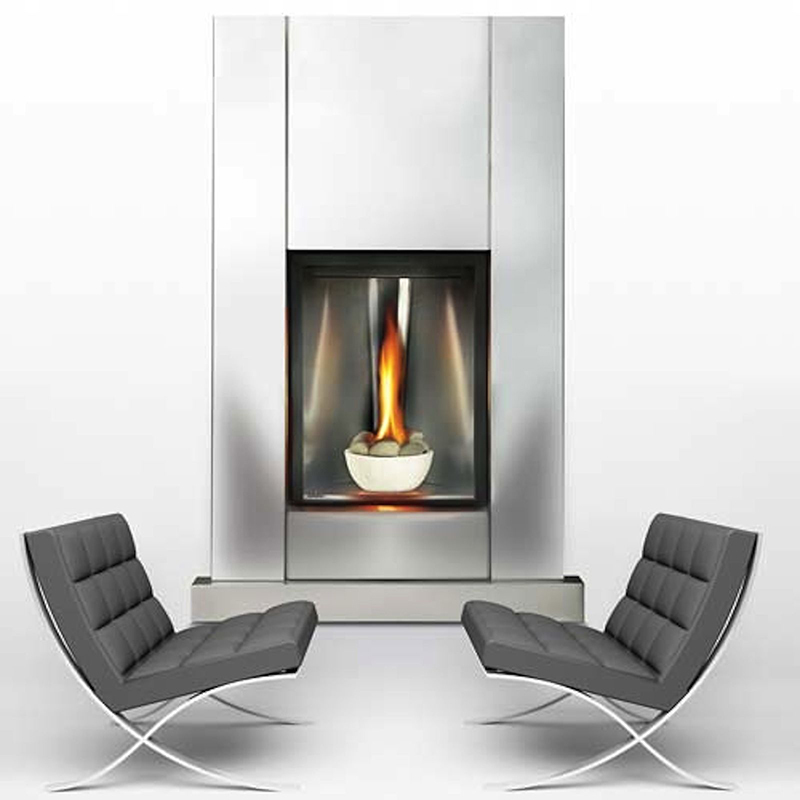 Shoppers who enjoy a contemporary look and modern style can consider the remote controlled Tureen Fireplace from Napoleon. With its towering flame, this fireplace adds drama to any setting. Made of satin finished chrome, the flame rises from a ceramic bowl of river rock and is thermostat controlled.
---
| | |
| --- | --- |
| 4 | Wonderfire 1200 Decorative Fireplace |
The Wonderfire Airflame 1200 offers a natural looking fire from a natural gas decorative fireplace. With the use of remote control, the owner can choose the height and colour of the flame and control the heat. The selection allows the consumer to create the ideal fire for decorating and heating needs.
---
| | |
| --- | --- |
| 5 | B & Q Polaris Fireplace |
The B & Q Polaris natural gas inset fireplace comes with a white base and decorative pebbles. Natural looking in its neutral white, it fits any style decor but its sleek modern feel is right at home in any contemporary style, adding natural warmth and light.
---
| | |
| --- | --- |
| 6 | Stovax & Gazco Riva2 800 Fireplace |
The Gazco Riva2 800 fireplace not only creates additional heat and light, it becomes the centrepiece in any room. The glass doors give this fireplace a sleek modern look. Highly efficient with a realistic log fire effect, it is available in a choice of finishes and linings and includes a sequential remote.
---
| | |
| --- | --- |
| 7 | Abbey Electric Fireplace from Be Modern |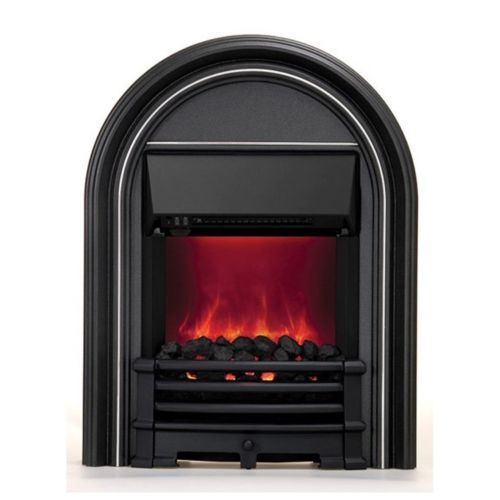 The Abbey Electric Fireplace from Be Modern is available only in a black finish, but the design allows it to appear as part of the original build. With a thermostat control for efficiency and LED bulbs for low energy consumption, fireplace offers warmth and beauty.
---
| | |
| --- | --- |
| 8 | Katell Media Suite Oak Fireplace |
The Katell Media Suite Oak Fireplace is an attractive choice for consumers with limited wall space. The electric fire provides good heat output with two heat settings and a thermostatic control feature. The fire flame effect can be used independently of the heat settings to create a warm glow..
---
The Eko 4020 includes synthetic glass doors to increase its efficiency. The heat output warms a room quickly whilst the authentic appearing flame creates a romantic ambience.
---
| | |
| --- | --- |
| 10 | Smeg 50's Retro Fireplace |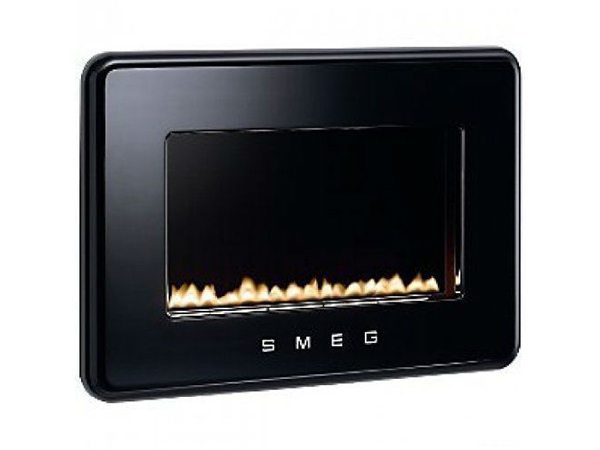 For functionality combined with style, the Smeg 50's Retro Style Fireplace brings the mid-century to any home. Sure to be the centre of attention and a topic of conversation, this model is energy efficient due to its catalytic converter system. In addition, owners do not need a flue.
---
How to Buy a Decorative Fireplace on eBay
To purchase a decorative fireplace for a living room or den, go to any eBay page. In the Search bar type in keywords that are relevant to the item, such as " decorative fireplaces". To narrow the search, click on a category on the results page. Be sure to take notice of all the information given by the seller, including colour, size, shipping costs, and promised delivery date to avoid disappointment later. For more information on an item listed, use the Ask a Seller link to get further details from the seller to help you choose the right decorative fireplace for your room.