The
master bedroom
is the principal bedroom in the house and this is typically where the heads of the household sleep. Although guests are less likely to pop in there when compared to popping into the living room, the bedroom is probably in use on a daily basis. Therefore, it should look inviting and nice, as well as offer a good night's sleep. Decorative pillows can be effective accessories for such a bedroom, as they influence its overall look and style. Popular types of decorative pillows for the bed include bolster-type, leather decorative, embroidered and cross-stitched, ruffled, denim, fur, quilt, animal print, quote and message, and screen-printed pillows. Decorative pillows are available in high street stores and on sites such as eBay.
| | |
| --- | --- |
| 1 | Bolster Pillows for a Master Bedroom |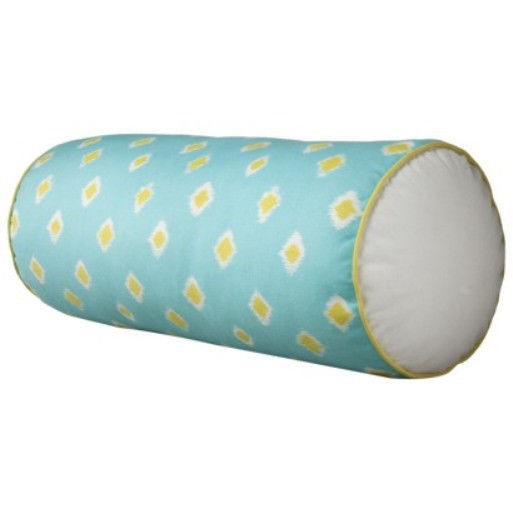 Bolster pillows are typically cylindrical in shape. They can also be rectangular, their main feature being their oblong shape. Thanks to this peculiar shape, bolster pillows are great for adding some extra comfort when sitting upright in bed. For instance, they are perfect behind the lower back or under the feet for elevation.
---
| | |
| --- | --- |
| 2 | Leather Decorative Pillows for a Master Bedroom |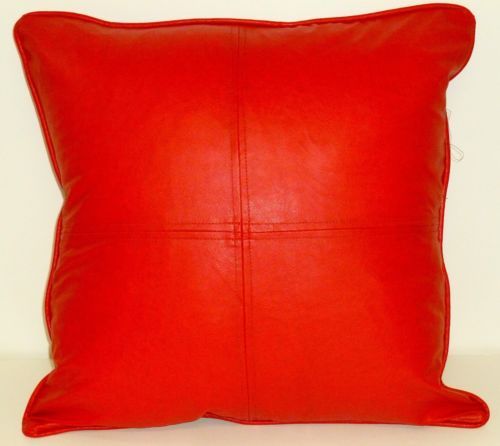 Leather decorative pillows are rather expensive if made of real leather, but they do add a certain style to the bedroom. Common colours for leather pillows include beige, light brown, dark brown, and black. Overall they give a sophisticated look. The main disadvantage of such a pillow is that its cover requires dry cleaning. However, if cared for properly, this kind of pillow lasts for a long time. A faux leather pillow can also be an attractive bedroom item.
---
| | |
| --- | --- |
| 3 | Embroidered and Cross-Stitched Pillows for a Master Bedroom |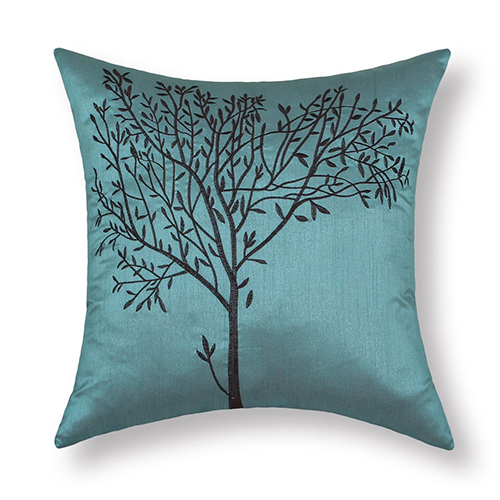 Embroidered and cross-stitched pillows are often hand-made with a needle and thread. Embroidery allows for multiple creative options, and typically the needlework images are quite colourful. Flowers, nature images, or even reproductions of famous paintings are common types of imagery for such pillows.
---
| | |
| --- | --- |
| 4 | Ruffled Decorative Pillows for a Master Bedroom |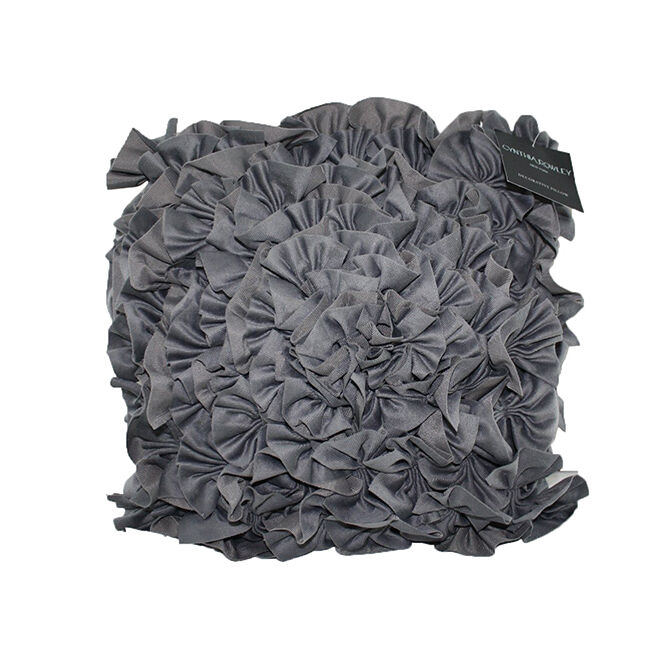 A ruffle is a strip of lace or fabric that gathers along one edge and then draws up to create a frill. Ruffled pillows can have strips of ruffles all over the pillow, or they can also form some kind of pattern, for example, flowers. Usually the ruffles and the background fabric are the same, but other colours can also create a contrasting effect.
---
| | |
| --- | --- |
| 5 | Denim Pillows for a Master Bedroom |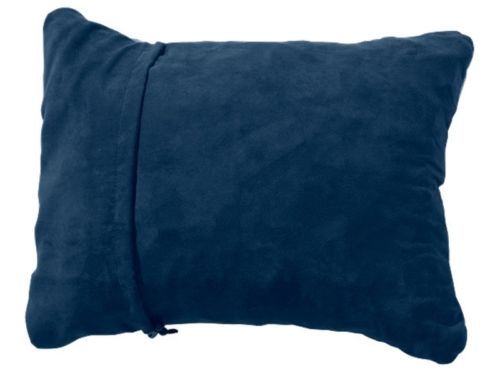 Denim is a heavy fabric of twill cotton. It is typically the material that jeans are made of, as well as other leisure or work clothing. In a master bedroom, a denim pillow creates a rather casual look and is therefore best for a funky and fun style.
---
| | |
| --- | --- |
| 6 | Fur Decorative Pillows for a Master Bedroom |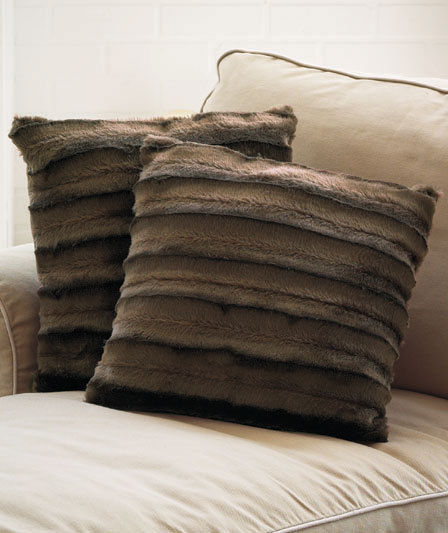 Real fur is the thick and hairy coat of a mammal's skin. As it comes from animals, it is also more expensive than faux fur, that is, artificial fur. In any case, fur pillows look sophisticated and they are also very soft and pleasant to touch. Fur pillows are probably best for cold winters, as they help to create a feeling of warmth.
---
| | |
| --- | --- |
| 7 | Quilt Pillows for a Master Bedroom |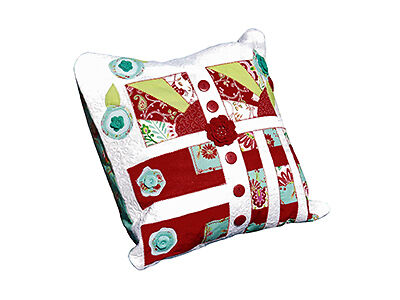 Quilting is a technique that involves stitching together different types and colours of fabrics. Often these fabrics contrast with each other to create a rather eclectic look. The patches can be of any shape: triangular, round, square, or even cut like flowers. Quilt pillows may be suitable for a funky or hippy-style bedroom.
---
| | |
| --- | --- |
| 8 | Animal Print Decorative Pillows for a Master Bedroom |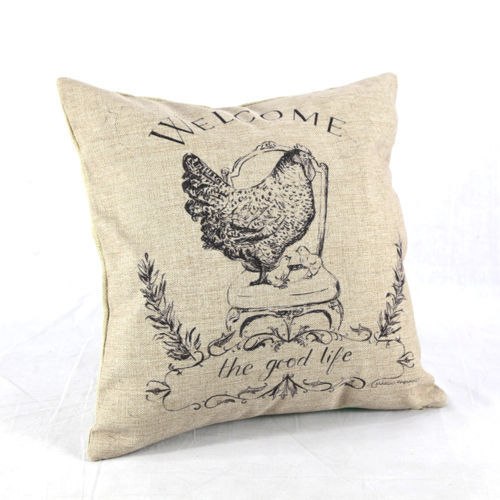 Animal prints resemble the fur or skin of various animals. An animal print may be furry, with faux fur, or simply a pattern on a fabric. Popular animal prints resemble zebra, tiger, leopard, cheetah, giraffe, monkey, hyena, and African wild dog patterns. Animal print pillows are daring and can add spice to the master bedroom.
---
| | |
| --- | --- |
| 9 | Quote and Message Decorative Pillows for a Master Bedroom |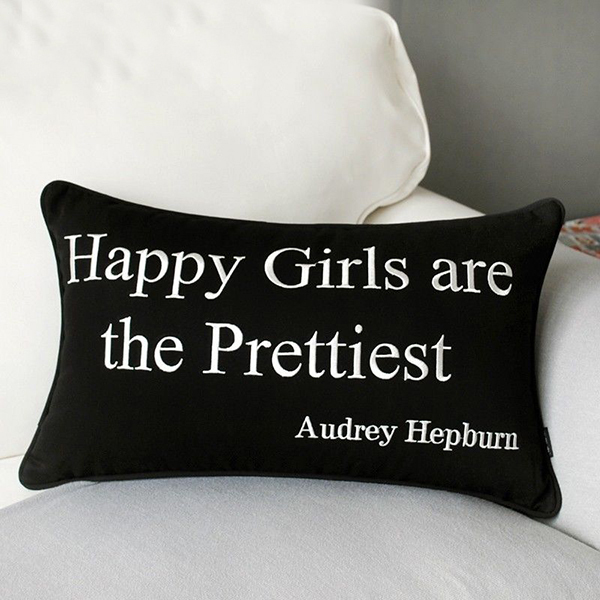 Quote and message decorative pillows say a lot about the people who inhabit the house. They bear text messages in decorative writing, often famous quotes or well-known adages. Depending on the message and design, these pillows can be elegant or funky.
---
| | |
| --- | --- |
| 10 | Screen Printed Pillows for a Master Bedroom |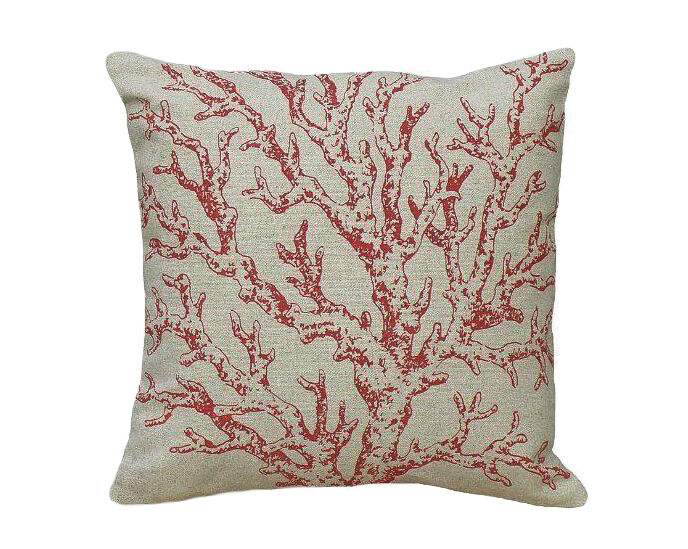 Screen printed pillows bear a graphical image, which may be, for example, a geometric shape or an image from nature. Screen-printing is a special technique that involves pressing ink through a screen onto a fabric while a stencil blocks some areas. Screen printed pillows can be very sophisticated and can make the master bedroom look elegant and stylish.
---
How to Buy Decorative Pillows for a Master Bedroom on eBay
On eBay, you can find all of the top ten decorative pillows for your master bedroom by typing the relevant pillow type into the search box at the top of any eBay page. After receiving the initial results, you can sort them by price, location, or condition. You can click on similar searches if the first one does not yield a favourable result. You can also change the keywords to be more general or more specific. Check the detailed item listing for photos and dimensions of the pillows to make sure that they suit your bedroom. Should you have any questions, feel free to contact the seller.