Developmental toys
feature designs specifically meant to help children learn to read, count, and work on their motor skills, all crucial skills for growing children. When looking for developmental toys to purchase at a local store or on eBay, shoppers should first determine the age appropriateness of any toy. Caregivers should buy
toys
specific to the skill they want their children to develop, such as tying a shoe or learning shapes. Most developmental toys work by using colours, shapes, and sounds to help children develop recognition in these areas, as well as how these things relate to the world around them.
| | |
| --- | --- |
| 1 | Melissa and Doug Shape Sorting Clock |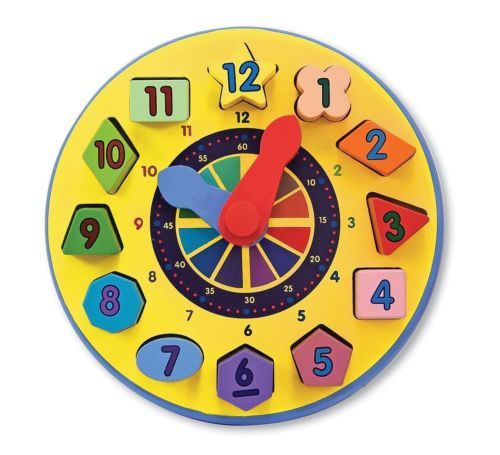 The Melissa and Doug Shape Sorting Clock features a clock that allows youngsters to tell time while sorting the various shapes on the clock. The shapes have numbers 1 to 12 on them and only fit in a certain spot, helping children to make the correlation between number and shape.
---
---
| | |
| --- | --- |
| 3 | Wooden Double Sided Easel |
---
---
---
| | |
| --- | --- |
| 6 | Playskool Learnimals Colour Me Hungry Hippo |
---
| | |
| --- | --- |
| 7 | VTech First Steps Baby Walker |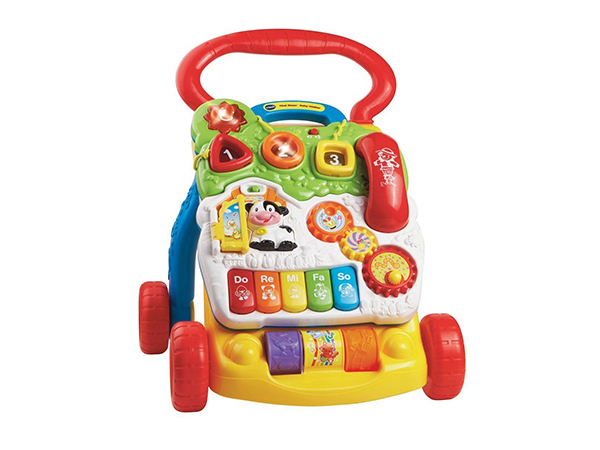 The VTech First Steps Baby Walker helps support and encourage babies to take their first steps and features a detachable learning centre. Children can practise with shapes, colours, and more when using the activity centre, as well as listen to a variety of music and sounds.
---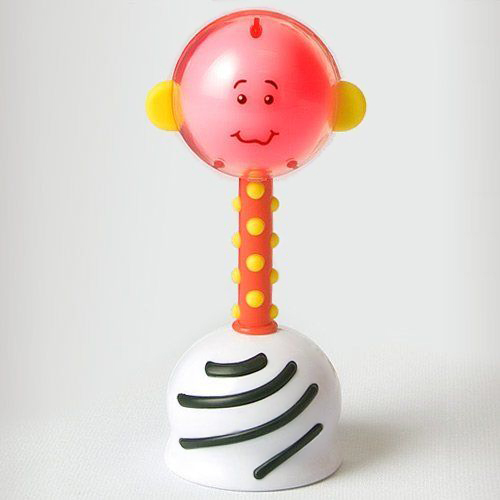 The Noggin Stik encourages early development as it lights up in various colours to stimulate a baby's senses. Its easy to hold design makes it simple for babies to develop their grasping skills, and the soft rattle on the Noggin Stik helps them develop their ability to locate sound.
---
| | |
| --- | --- |
| 9 | VTech Learning Fun Toolbox |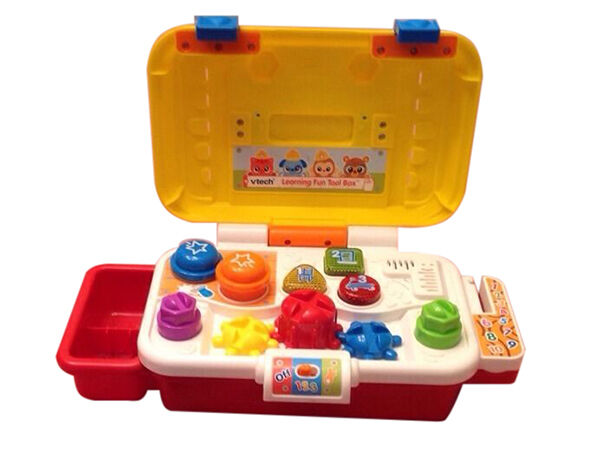 The VTech Learning Fun Toolbox contains a variety of tools, including a screwdriver, wrench, hammer, and saw. Children can manipulate the gears, bolts, nails, and buttons as they learn numbers and colours. The exterior handle allows easy carrying of the toolbox wherever they go.
---
---
Age Appropriateness for 2013 Developmental Toys
Shoppers should consider the age appropriateness of any developmental toy before purchasing it. Manufacturers label developmental toys so caregivers can easily identify a toy of the right age for their children. Shoppers can also consider developmental toys that provide learning opportunities for children through a range of ages and stages, such as baby through toddler year toys to ensure the longest use from the purchase.
Buying Developmental Toys on eBay
To find the best in developmental toys, caregivers can search on eBay. This requires shoppers to input keywords in the Search bar, which then brings up a list of results and categories specific to developmental toys, including toys for preschool and younger children. Caregivers should only buy toys appropriate to the age of the child. Shoppers should additionally consider buying from top-rated sellers, as many offer free shipping with their products. Remember to check a seller's feedback rating before making a purchase. Shoppers can find a selection of new and used developmental toys for babies and toddlers alike on eBay.