Women wear
dress socks
for multiple purposes. The socks keep their feet warm, allow them to wear shoes, and also serve as a fashion accessory with their dressier clothes. Wearing regular socks with slacks or a skirt has never been proper etiquette. One would think that selecting a pair of socks is a simple task. However, there are a lot of factors to consider such as the brand, material, shape of the socks, colour, design, and more. There are many manufacturers which are popular for their dress socks and each one has a variety of choices available. Consider one of the top 10 dress sock companies when shopping.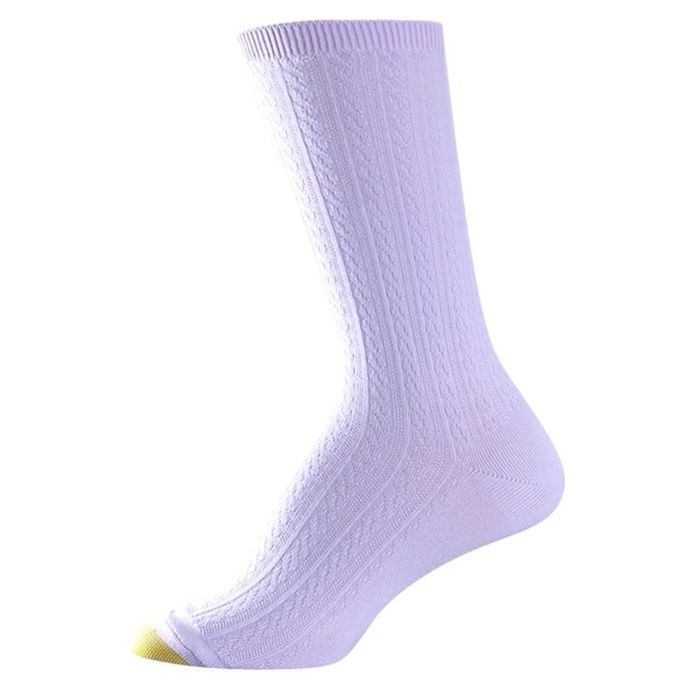 GoldToe has been making dress socks since the early 1900s so it is no wonder that they have perfected the process. The company uses high-quality yarns which they further reinforce to ensure that they last as long as possible. Unlike many socks, the seams on GoldToe socks do not cause discomfort. They are resistant to holes as well as fraying and they offer a very large variety of women's dress socks of all shapes and styles.
---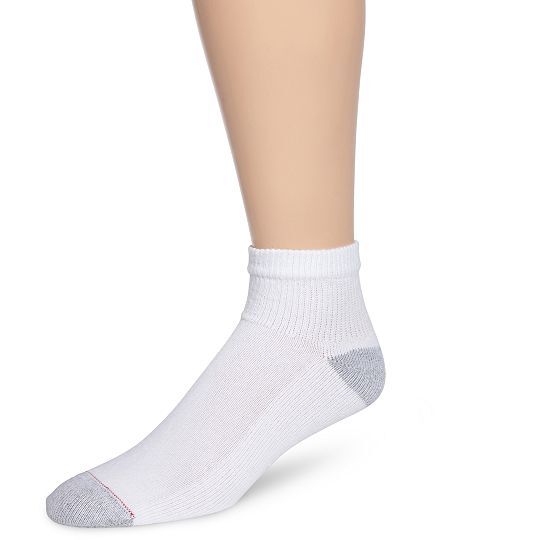 In 1901 the Hanes company opened their doors and began manufacturer undergarments. They are one of the industry leaders in basic, and low priced apparel. They sell crew socks, ankle socks, low-cut, and no-show socks. The distinguishing factor of the Hanes products is affordability. Those who need a lot of dress socks at a low cost are likely to find that Hanes is their best bet.
---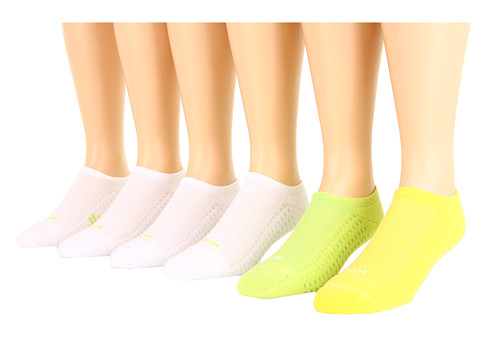 Hue uses a blend of materials such as spandex, polyester, and nylon to make sure that the socks conform to the feet and legs and stay in place. They have a very large variety of styles including dress socks that women can wear under their boots and leave partially showing. Some of the socks even fold down for an extra design flair around the calves. The tallest socks they have are thigh-high and they have no-show dress socks as well.
---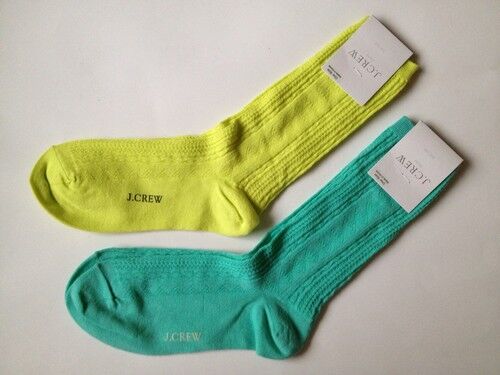 Look no further than J.Crew for quality dress socks for women. The brand has been in existence since 1947 and they offer plain dress socks as well as fun and flirty ones. Women can choose between a variety of different materials. In the winter they can get a comfy pair of J.Crew wool socks, and then switch to the lightweight, ribbed trouser socks in the summer.
---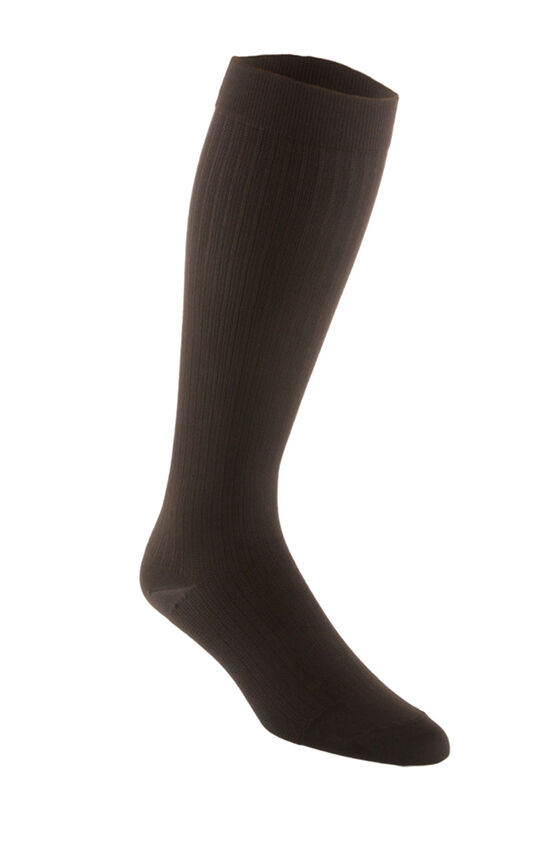 Jobst is a unique company that has been producing garments for those with medical needs since 1950s. Their compression socks and hosiery allow women to wear normal clothing while still caring for the conditions created by their venous disease.
---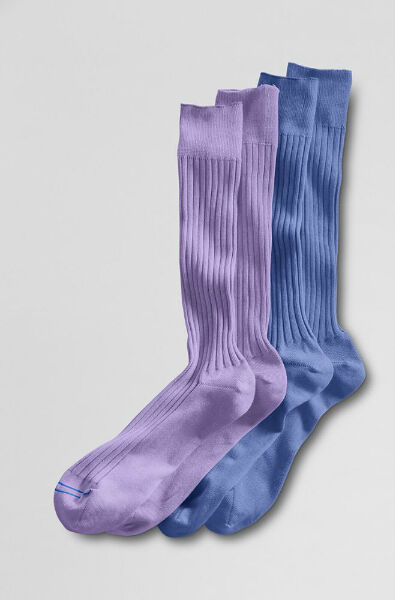 The L'eggs company used to be best known for their hosiery, but they have a wide selection of socks and tights as well. Choose practically any colour and sock height. They make sheer socks that are very thin and dressy as well as ribbed socks that are opaque and more traditional.
---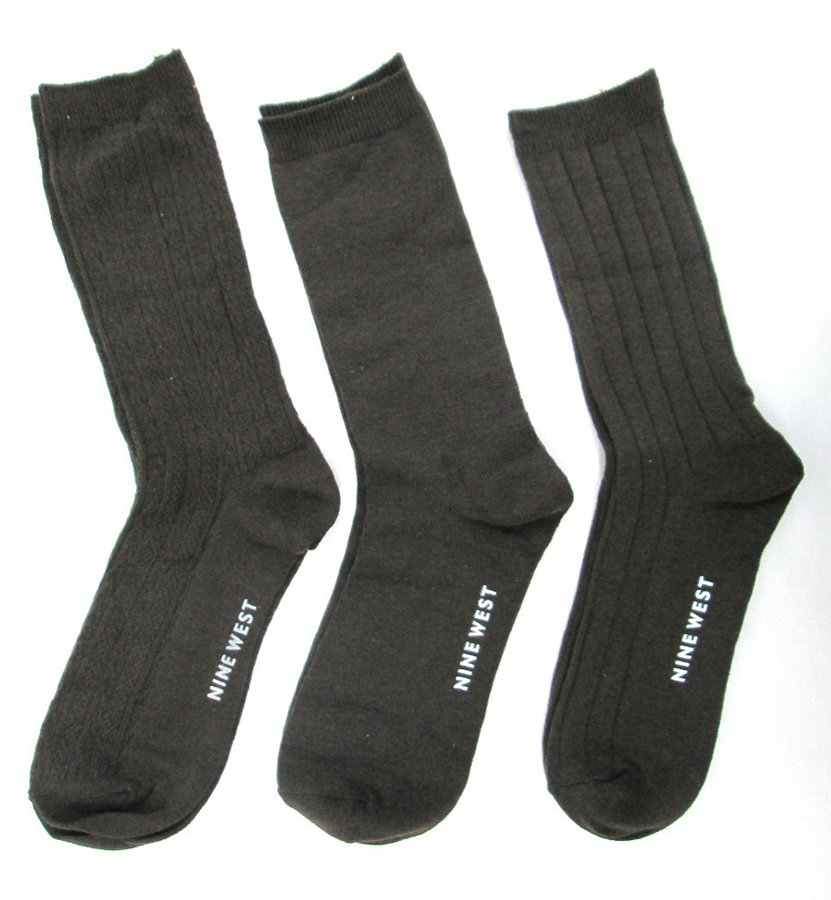 Nine West specialises in manufacturing high fashion items and their socks do not disappoint. They have sassy knee-highs as well as professional looking trouser socks for everyday wear. Nine West also sells packs of trouser socks for those who need several pairs.
---
The designer brand Ralph Lauren founded in 1939. Their dress socks are not necessarily traditional, but they are definitely unique. Most of their dress socks for women have a lot of colour in them. There are tartan designs, holiday patterns, and two-toned socks to choose from as well as a few solid coloured ones.
---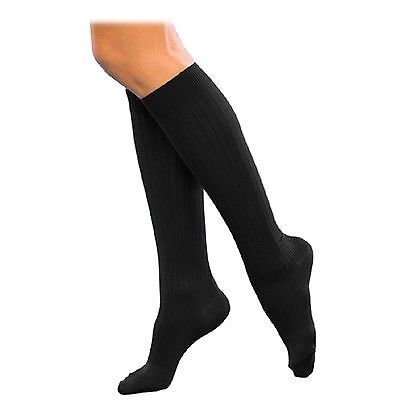 Sigvaris is an international company that specialises in compression garments for those with medical needs as well as for athletes. They also have a line of socks designed to maximise comfort with cushioned soles and compression in select areas. Since compression socks and pantihose can be difficult to put on, the company even created a tool to help adorn them.
---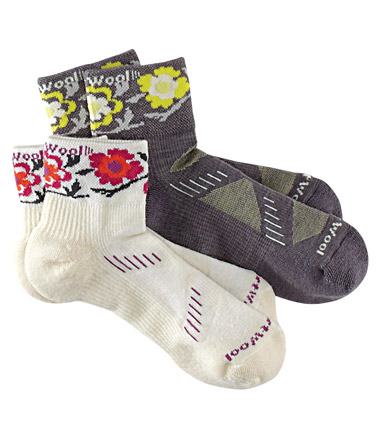 Look no further than SmartWool for comfortable, functional, and fashionable socks. They have a variety of sock styles to suit the needs of everyone and their ultra light socks stay warm without being as thick as traditional wool socks. The brand offers traditional socks as well as compression ones for comfort.
---
How to Buy Dress Socks for Women on eBay
Buying dress socks for women should be fun rather than cumbersome. One of the biggest steps is just figuring out which brand to shop from. Once you make that decision you can start looking through their products and picking out the socks you really like. If you type the product name into the eBay search bar, the site produces a list of related items for you to look at. From there all you have to do is find the socks you like that are within your budget. Be sure to pay attention to sizes as well since not all socks are universal sizes. If you want to save a little extra money, look for the eBay sellers that offer free postage and packaging.