Learning is not always fun and games, or maybe it can be. Toy manufacturers know that kids love
toys
that are bright and colourful, that move and make noise. Parents love toys that help their child learn something along with playing, that reinforce concepts taught in school or home. Both kids and parents like these top 10 educational toys that provide hours of entertainment and learning fun. Some favourite educational toys are new and high-tech but many favourites are old classics that kids have loved for years.
| | |
| --- | --- |
| 1 | Fisher-Price Laugh and Learn Apptivity Case |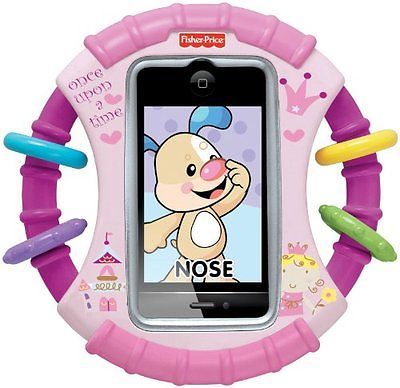 Many moms and dads have discovered that keeping a child happy and busy is often as simple as handing them their iPhone with a few easily downloadable games; however, getting the phone back without damage or just some disgusting dirt is not as easy. The Fisher-Price Laugh and Learn Apptivity Case is the answer. Easy for adults to open, but kid-proof, this case holds and protects an iPhone while still allowing access to all the buttons and apps moms and dads select. The rattles and rings on the parameter of the case give a child something sturdy to hold on to and rings for additional fun.
---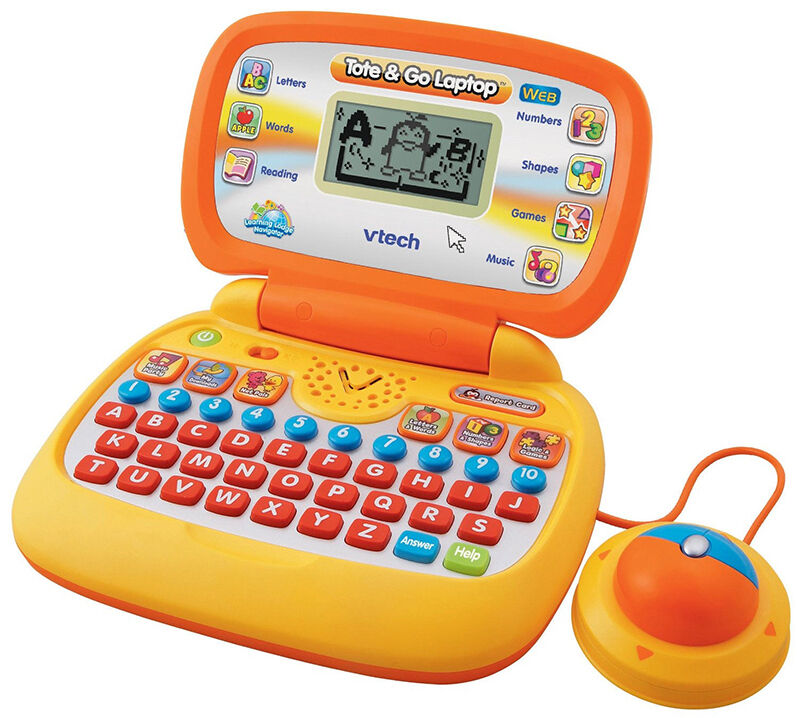 Kids love to mimic what they see and use real grown-up items. The VTech Tote & Go Laptop gives a young child the look and feel of his or her own laptop, including a darling attached mouse. Twenty learning activities, including spelling, numbers, shapes, and letter recognition are just a few clicks away with this computer. Colourful and easy to use, this laptop also connects to a real computer to download additional applications.
---
| | |
| --- | --- |
| 3 | LeapFrog LeapPad Explorer Learning Tablet |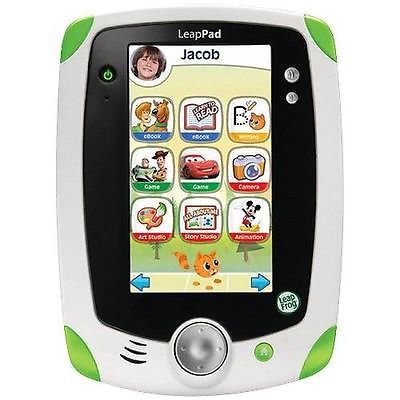 Tablets have surged to the top of most gift lists and LeapFrog knows young children do not want to be out of the tablet takeover. They have created the LeapPad Explorer Learning Tablet that looks and feels like a real tablet. It includes over one-hundred educational apps, books, games, and videos covering a wide variety of subjects. It looks similar to Apple's iPad with initial screen icons so kids can easily navigate through the function for hours of fun and learning.
---
| | |
| --- | --- |
| 4 | Fisher-Price Elmo's World Talking Cell Phone |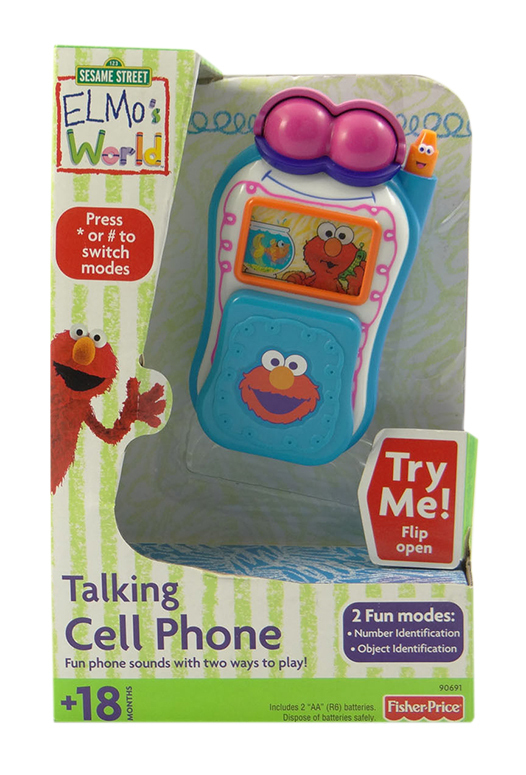 Tiny tots always love a phone with all the buttons and sounds. Now, Fisher-Price has coupled that love with everyone's favourite fuzzy red monster. Flip open Elmo's World Talking Cell Phone and Elmo's adorable eyelids pop open. Close the phone and Elmo says, "Goodbye" and closes his eyes. With talking buttons and fun sound effects, kids spend hours enjoying this toy and learning something too.
---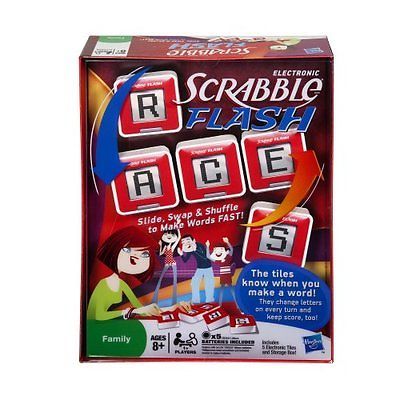 Scrabble has twisted the spelling mind for years with its classic tiles and crossword-style puzzles. Scrabble Flash Cubes now take the word game to a new, digital level. Select a varying degree of difficult and find as many words as possible before the timer expires. With lights, beeps, and bells, this game is fun for all ages. Tiles keep score and the game can be played solo or with friends.
---
| | |
| --- | --- |
| 6 | Fisher-Price Laugh 'N Learn Learning Workbench |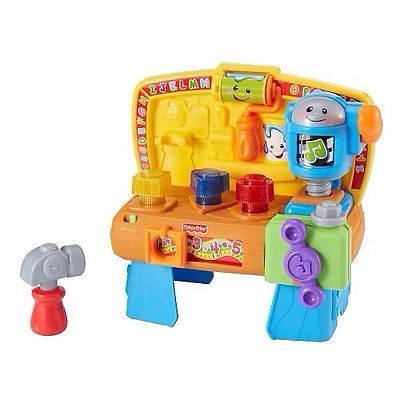 Combine the traditional pounding of a workbench with the colours and sounds of a typical play-centre toy and the result is the Fisher-Price Laugh 'N Learn Learning Workbench. With dozens of activities including hammer, drilling, twisting, and turning, toddlers engage in learning colours, shapes, numbers, and through three interactive learning modes. They enjoy the fifteen sing-along songs and learn phrases all while playing.
---
| | |
| --- | --- |
| 7 | LeapFrog Scribble and Write |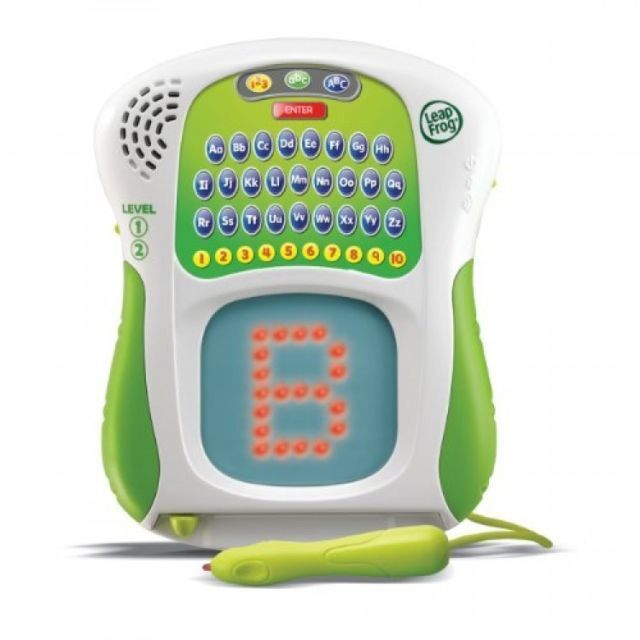 Children toss paper and pencil away when they can chose to practise and master writing with the LeapFrog Scribble and Write. Select and display the letter, A through Z, or numbers one through ten. Using the easy-grip stylus, kids trace the lights to create the letter. Feedback accuracy helps kids become proficient.
---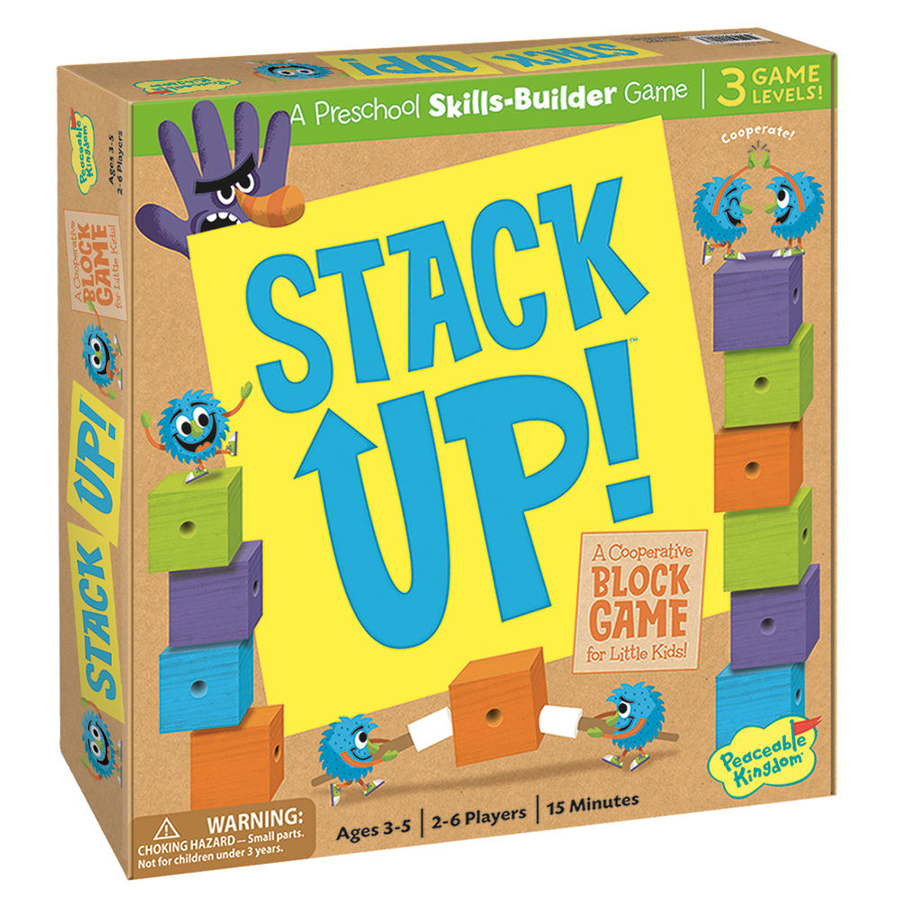 This unique board game entertains the whole family while helping youngsters develop balance, colour matching, and hand-eye coordination. Players seek to complete a stacking challenge either by themselves or with teammates. Challenges may include stomping, singing, stacking with one eye covered, or other unique situations designed to bring laughter and learning to the table. Manufactured by Peaceable Kingdom, Stack Up! is the winner of a silver Parents' Choice Award.
---
| | |
| --- | --- |
| 9 | Lego Duplo Toddler Starter Building Set |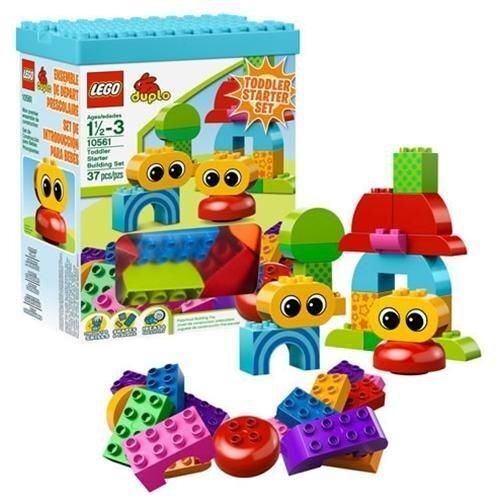 Lego lends learning to building with this bright and colourful beginner thirty-seven piece Duplo Toddler Starter Set. With a base and several face pieces, tots can learn the engineering behind simple construction. The pieces are easy to assemble and can be added to with additional sets as kids grown. The box is handy for storage.
---
| | |
| --- | --- |
| 10 | TinkerToy 100 Piece Essentials Building Set |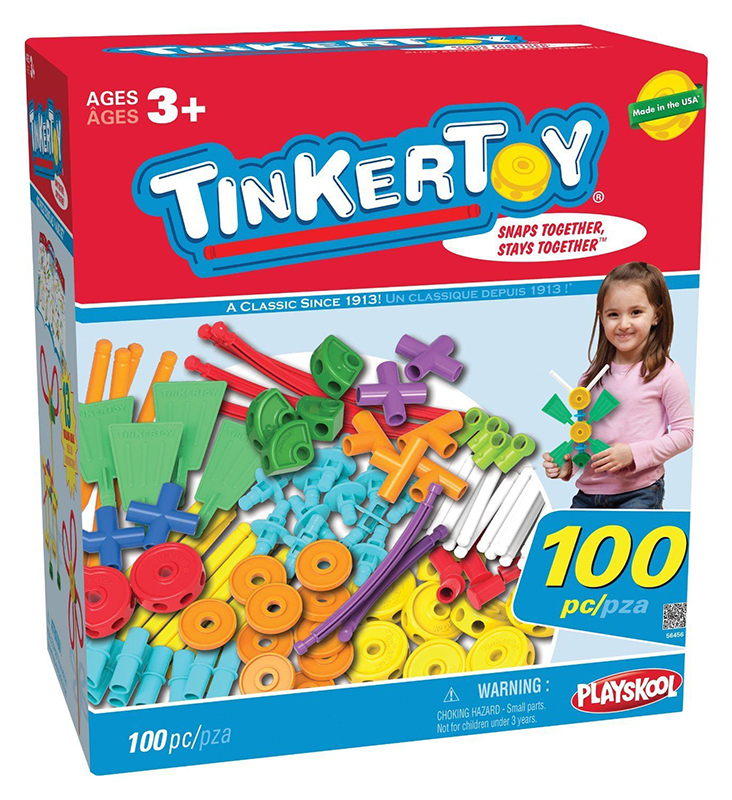 KNEX has been selling Tinkertoys for more than a century to the delight of parents and children alike. Combining spools, sticks, wheels, caps, and other pieces, children can build all sorts of items. This low-tech toy, though colourful, is still a popular educational toy because it depends on the user's own creativity and is unlimited in potential. Bringing parents and children of all ages together to work on projects, TinkerToys are a classic favourite With flexible rods and pieces, and updated materials and colours, kids still spend hours building, creating and learning how things go together.
---
How to Buy Educational Toys
Educational toys
keep kids entertained while allowing them to learn new things or reinforce ideas and concepts already learned in an academic setting. Many of the top educational toys are new high-tech gadgets that kids love because they mirror those that their parents use, but some are traditional toys loved for generations. eBay is an excellent toy shoppe for children of all ages. Whether you are looking for traditional, classics or fancy new items, eBay has a wide variety of toys and games. Begin your search with keywords in the search field. Narrow your search by selecting from categories and choices such as type of toy, age of child, manufacturer, and more.