A fireplace is often the focal point of a room and a quality mantel brings added style and functionality to a space. With so many different mantels to choose from including floating mantels, oak mantels, and ceramic mantels, it is challenging to know which offers lasting durability along with a style that ties the entire room together. Fireplace mantels are available at many select retail shops, but shoppers can turn to eBay for a large selection that is also budget-friendly. By learning about the different options available, it is easy to determine which mantel is ideal for adding the finishing touch to a fireplace.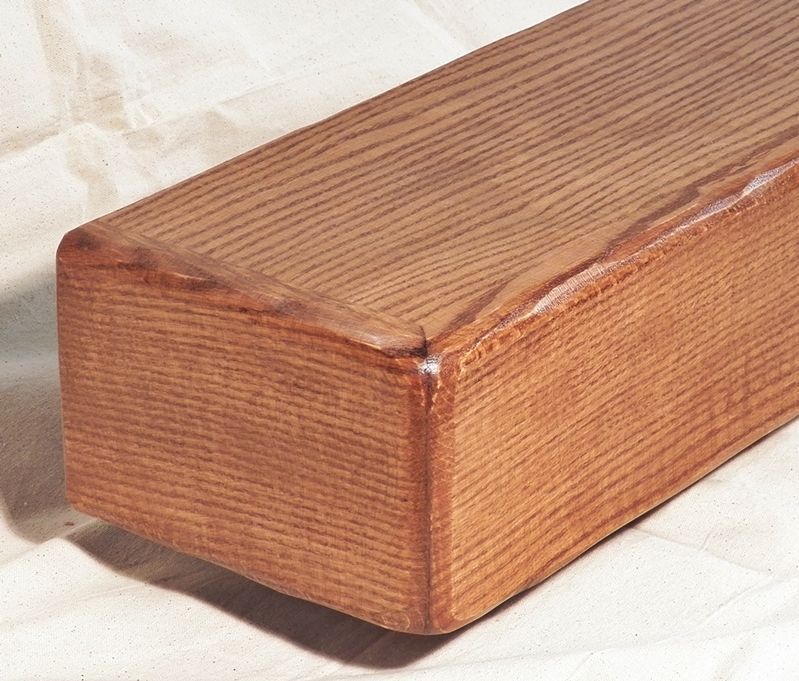 Oak beam mantels add a touch of natural elegance to fireplaces. The mantels come in various sizes up to 6,000 by 300 by 300 mm, and an array of colours, such as traditional or Jacobean are available. These mantels are ideal for matching with many different types of fireplaces and installation is typically easy. These mantels make great display shelves.
---
| | |
| --- | --- |
| 2 | Victorian Marble Mantel |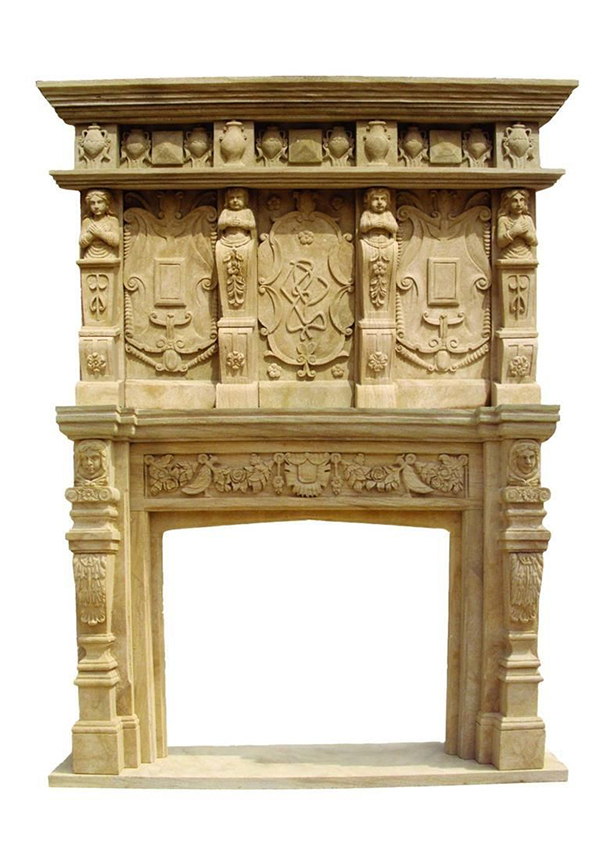 Victorian marble mantels vary in their design. Some come equipped with intricate arches while others feature simple, yet sophisticated, details. Most often handcrafted, marble mantels come in a variety of colour patterns including French caramel and white. These mantels are very durable as well as highly fire-resistant. Marble is a heavy material so professional installation is often required.
---
| | |
| --- | --- |
| 3 | Limestone Fireplace Mantel |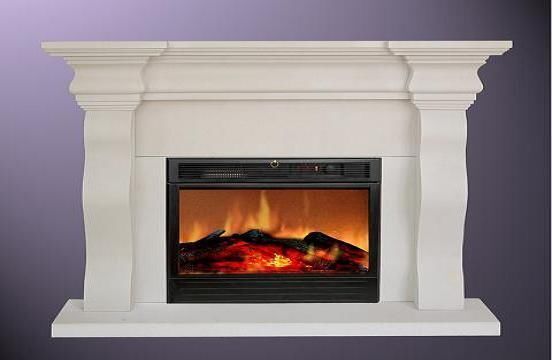 Limestone fireplace mantels transform ordinary fireplaces into beautiful focal points. Limestone is a natural resource known for its durability. Limestone mantels come in light colours including light green and tan as well as a variety of designs, such as old English style. Installation may be challenging due to the extreme heaviness of the rock.
---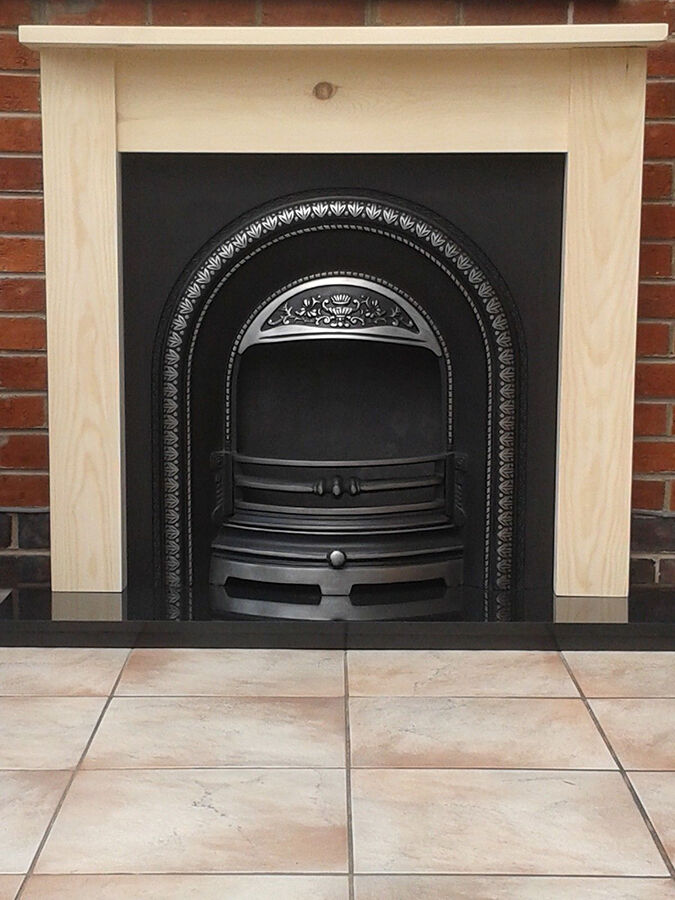 Pine fireplace mantels offer simple style and come either finished or unfinished. The mantels are kiln dried for durability and different sizes are available depending on the size of the fireplace. Pine mantels can be plain or adorned with intricate detailing. They can also be painted or stained depending on personal preference. Pine mantels add a simple, yet decorative, touch to fireplaces.
---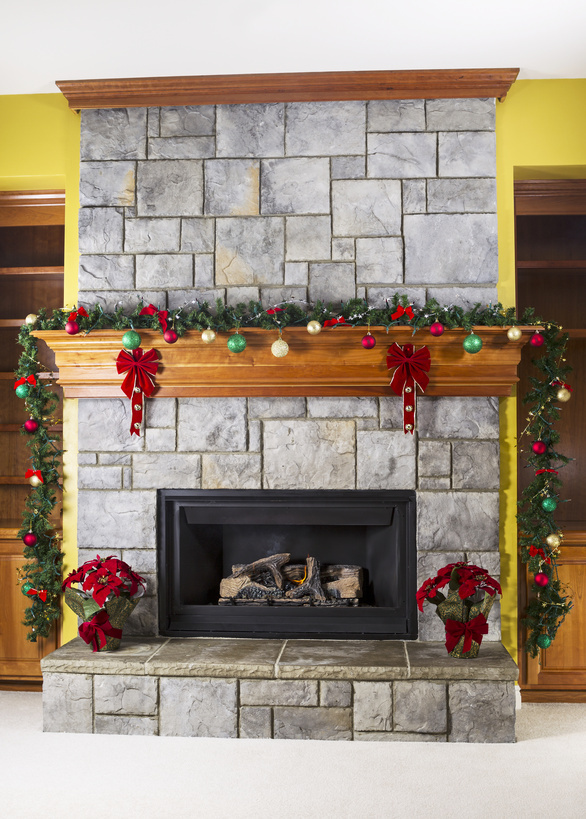 Floating mantel shelves simply hang above a fireplace and can display decorative items. The mantel shelves come in a large array of materials including wood and metal. Open or closed shelves are available as well as a variety of different designs. Floating mantel shelves can come in nearly any colour including wood tones, white, and green. Installation of mantel shelves is typically easy as they can hang on the fireplace or on the wall.
---
| | |
| --- | --- |
| 6 | Umbrian Stone Fireplace Mantels |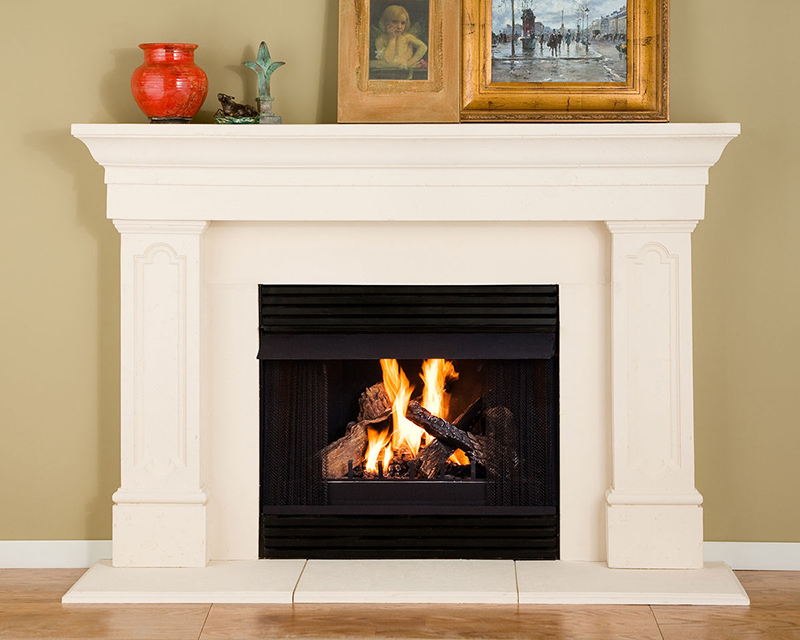 Umbrian stone fireplace mantels command attention with their natural beauty. The mantels are composed from composite stone and vary in colour and texture, such as smooth ivory. Umbrian stone mantels capture the natural charm of the stone while providing extreme durability. Often handcrafted, the stone mantels come in standard sizes or are custom made to fit the fireplace in question.
---
| | |
| --- | --- |
| 7 | Rustic Oak Fireplace Beam Mantel Shelf |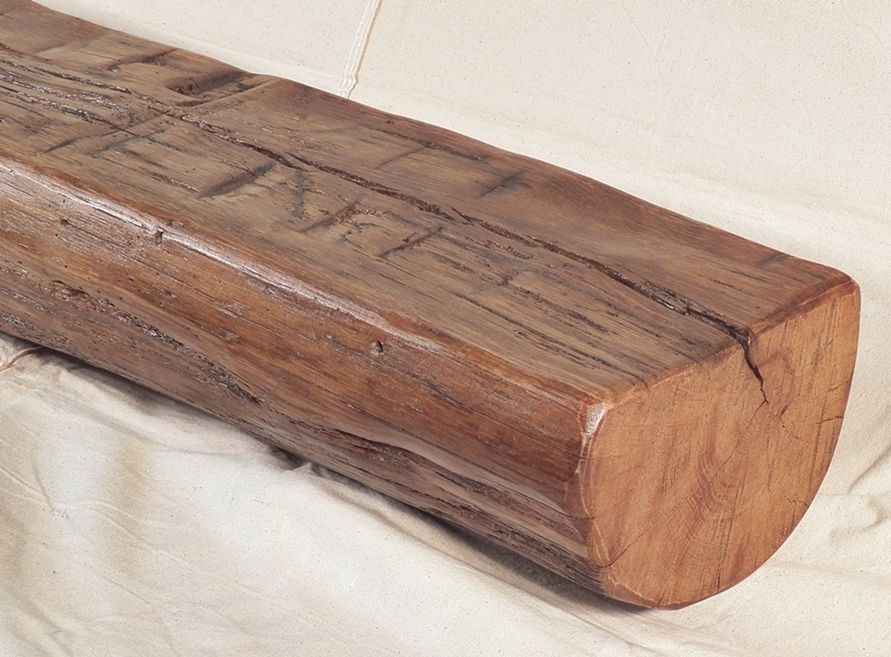 Rustic oak fireplace beam mantel shelves are ideal for those seeking a log cabin look. The mantels come either finished or unfinished and different wood tones, such as golden oak, are available. Rustic oak mantel shelves may also be round or square depending on the desired look. The mantels are typically self-supporting and make great display shelves.
---
| | |
| --- | --- |
| 8 | Reclaimed Fireplace Mantel |

Reclaimed fireplace mantels take a fireplace from ordinary to extraordinary. Oak, cherry, cast iron, and many other materials make great reclaimed mantels. The mantels come in a large array of styles ranging from simple to finely detailed. Reclaimed mantels are an excellent choice for adding dimension to a room by making the fireplace the focal point.
---
| | |
| --- | --- |
| 9 | French Antique Fireplace Mantel |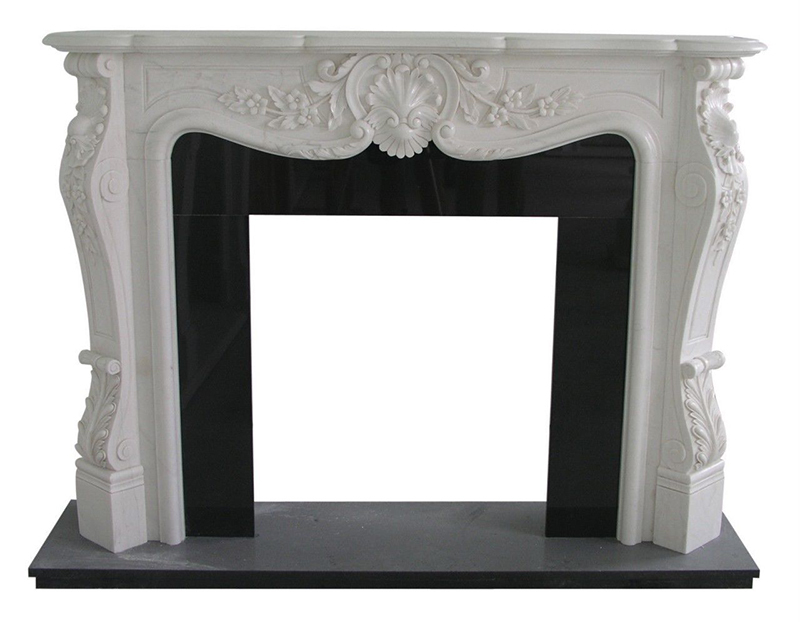 French antique fireplace mantels add both elegance and old world charm to ordinary fireplaces. The mantels come made from an array of different materials, such as wood, cast iron, and marble. French antique mantels often feature intricate detailing and nearly any colour, including white and black, is available.
---
| | |
| --- | --- |
| 10 | Cast Iron Fireplace Mantel |

Cast iron fireplace mantels are an excellent choice for bringing unique style to a room. Cast iron mantels come in dark colours, such as grey and black, along with different styles, such as old English and Victorian. These mantels offer both extreme durability and fire resistance while adding a decorative touch to a fireplace.
---
How to Buy Fireplace Mantels on eBay
Finding a mantel that adds beauty to your fireplace does not have to be a daunting task. When you make a purchase on eBay, the process is simple. With the ability to use filters to sort products by brand, material, and condition, finding the one that works best for you is easy. When you find the mantel you want, ensure that you are buying from a top-rated seller for the best buying experience. Fireplace mantels are ideal for making a fireplace more functional as well as decorative. Learning about some of the top mantels available makes deciding which works with your fireplace and your lifestyle less of a challenge.