Tired of giving your dad the same old golf socks and single malts every year? Then check out these 10 quirky ideas to make this year's Father's Day more fun.
How To Make Your Dad's Day
10. Personalised heritage plaque
9. Solar charger
8. Blade Runner whisky tumbler
7. Portable Notebook BBQ Grill
6. Grow-your-own-chilli kit
5. Brooklyn Brew Shop beer-making kit
4. SensoGlove
3. Union Father's Day Coffee Gift
2. iKettle
1. A personalised iPad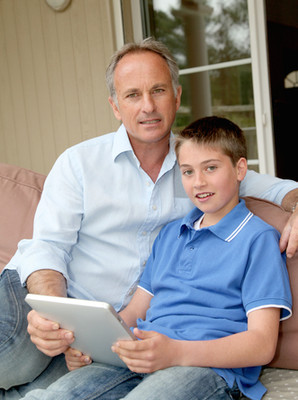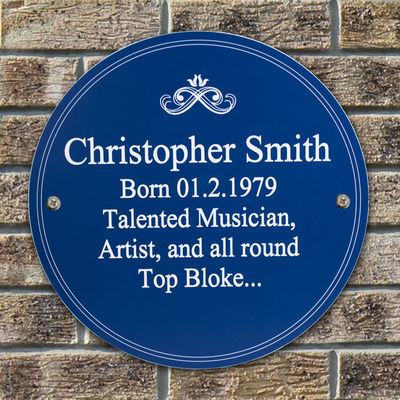 What is your dad to you? A supreme burger burner every summer? A slightly grumpy taxi driver who'll pick you up from the station without fail? Or maybe he's the teller of the world's worst jokes?

Whatever his skills, celebrate them with a customisable blue plaque, inspired by the famous English Heritage discs found at historical buildings throughout London. Come up with a fitting tribute and then immortalise it on a specially moulded polyurethane plaque made in the same factory as the official versions. Of all the personalised items available, this has to rank among the most special.

eBay loves: the all-weather design, which means it's perfect for fixing to the front of the house. You could even hold an unveiling ceremony on Father's Day.
Bear in mind: once you've ordered your plaque, there's no changing your mind. Due to their bespoke nature, the plaques can only be returned if they are faulty.
---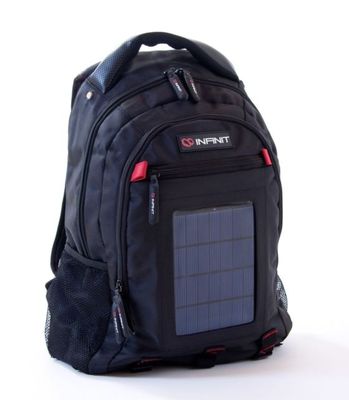 Avoid those awkward moments when your dad's phone or laptop runs out of power during a family picnic, and he's forced to recount embarrassing stories about your childhood out of sheer boredom.

Give him a solar charger and he can keep his gadgets topped up with juice wherever he is. Perfect for cricket-loving, safari-adventuring, survival expert dads everywhere. The best come with adaptors for phones, laptops and tablets; for faster recharge times opt for a foldable version with multiple solar panels.


eBay loves: these solar backpacks, which soak up the sun's rays and turn them into energy as well as keeping devices safe.
Bear in mind: the wattage of the charger. The higher the wattage, the more powerful the device that can be charged.
---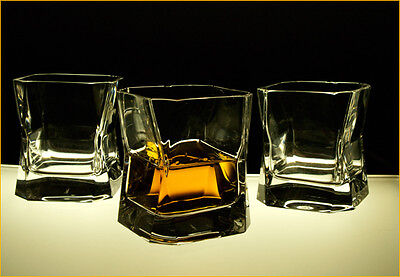 After a hard day chasing down renegade replicants, there's no better way to unwind than with a hand-blown crystal whisky glass, just like the one used by Harrison Ford's character Rick Deckard in sci-fi movie Blade Runner.

If your dad likes to talk about C-beams glittering in the dark near the Tannhauser Gate, it's a sure sign he's a fan of Ridley Scott's 1982 masterpiece. And even if he's not, he'll appreciate the angular, retro- modern shape and craftsmanship of Italian glassmaker Arnolfo di Cambio.

eBay loves: the very 1980s-style, diagonally cut glass tumbler.
Bear in mind: a pair of glasses might make your father a little more likely to share his prized whisky.
---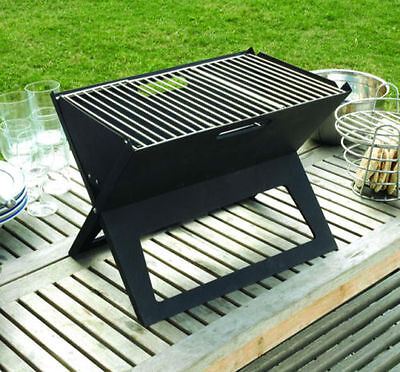 Easy to unfold, fill with charcoal and light, a portable barbecue is an ideal gift for your dad to keep in the boot of the car, or in the corner of a smaller back yard. No more chicken drumsticks rolling off a disposable barbecue and no more scorched grass.

The Portable Notebook BBQ Grill is made of treated stainless and folds flat for easy carrying. When open it's simple to fill with charcoal and it'll stand securely wherever it's placed. Once your dad has cooked up a storm it's then easy to empty and stow away – once everything has cooled down, of course.

eBay loves: the large, stable cooking surface.
Bear in mind: overfilling the Notebook with too much charcoal may cause the steel frame to warp due to overheating.
---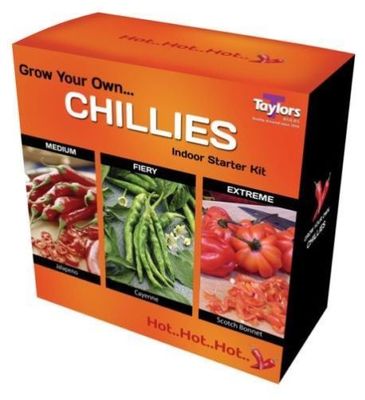 Once your dad is ready to go with his portable barbecue, what better way to garnish the temptations he chars than with home-grown chilli sauce? Everything he needs to get started can be found a grow-your-own-chilli kit such as the starter set from Taylors.

Containing seeds of the notorious Scotch Bonnet, cayenne and jalapeno chillies, along with detailed instructions, all your dad needs is a little patience and only slightly green fingers.




eBay loves: that these chillies can be grown indoors, sat on a windowsill.
Bear in mind: it should take around four months to go from seed to fully formed chilli.
---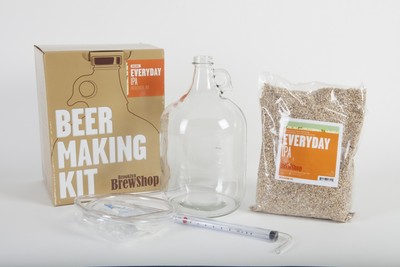 Give your dad a beer-brewing set and you'll never have to buy him another tasteless lager again. The Brooklyn Brew Shop beer-making kit contains all the ingredients necessary to make a premium American-style beer in the most cramped spaces – so the cupboard under the stairs can easily be transformed into a little patch of hop heaven.

Choose from one of five flavours – including Chocolate Maple Porter and Everyday IPA – and then let your dad get to work on crafting up to 3.5 litres of fine ale.

eBay loves: everything from a thermometer to bottle labels is included.
Bear in mind: a funnel, strainer and two large containers are also needed.
---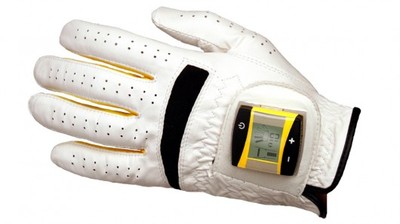 So, your dad's treated himself to some golf clubs, yet he doesn't seem to be getting anywhere with his swing. What's the problem? Allow SensoGlove to help him. With integrated sensors that measure the pressure of his grip, the high-tech leather glove will help him relax into his swing and launch the ball down the fairway.

A series of alerts and a miniature monitor will show your father exactly when his grip becomes too tight. It'll even help with his putting technique.

eBay loves: the tiny display that can be removed without taking off the glove.
Bear in mind: the glove is not waterproof so should not be worn in the rain.
---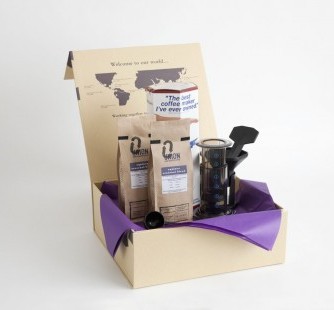 Does it take your dad an hour or two to wake up every morning? Maybe it's because he needs a good cup of coffee. Union, the hand-roasted coffee company, has just the thing. This all-in-one pack includes two bags of tasty coffee beans and an Aeropress coffee filter to help him make the best cup of Joe possible.

Alternatively you could pick up an Aeropress filter separately and choose your own coffee.


eBay loves: the air pressure created in the Aeropress filter means the perfect brew takes only 20 seconds.
Bear in mind: your dad will need to make sure he has a good stock of filter papers.
---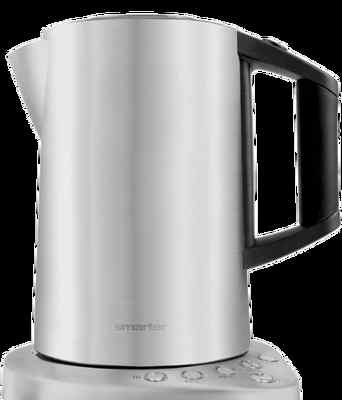 It's no good having a super-quick coffee filter if you have to wait ages for the kettle to boil. A fast-boiling kettle can get up to steam in seconds, but your dad could go one better and pop the kettle on before he even gets out of bed.

The iKettle is the world's first Wi-Fi water boiler. A handy app controls it from anywhere in the house, and will even wake your dad up and ask he him if he'd like the kettle putting on in the morning. How can anyone get out of the wrong side of the bed after that?




eBay loves: four different temperature settings for the optimum hot drink.
Bear in mind: your dad will need a smartphone and wireless router for this to work.
---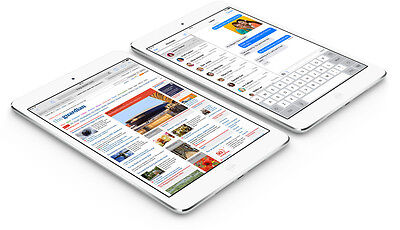 While an engraved iPad is one way to make your dad feel special, why not present him with a tablet full of apps and content he'd love to use? If he's never used one before, it'll save him the trouble of learning how to download everything (at least at first) and show him you really know him.

Top apps include Evernote, Google Maps, BBC iPlayer, Skype and eBay. You could even introduce him to some of your own favourites too.

eBay loves: the huge range of high-quality free apps available.
Bear in mind: setting up an iTunes account in your dad's name so he can continue downloading.
If none of these take your fancy, why not check out the
Gifts for him
section?