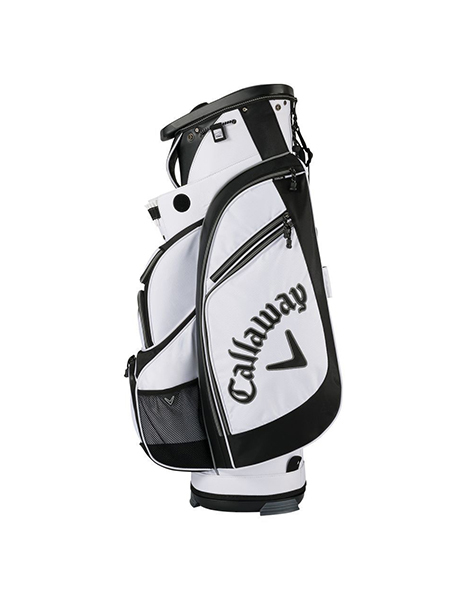 Golf is a brilliant pastime for people of all ages and abilities. Keen golfers know that the smallest things can make a real difference to their round and handicap. These small alterations can come with practice, but also with a simple change of putter or a new golf bag accessory.
When it comes to golf bag accessories, there is an array of choice regarding tees, ball retrievers, golf towels or scorecard holders. Golf bag accessories can really make time on the golf course a breeze, and allow time to think about the game rather than looking through a poorly organised golf bag. eBay has a vast and brilliant range of Golf bag accessories for the professional and recreational golfers alike.
The Top 10 Accessories
With so many golf bag accessories on the market, it is very hard to tell what might be needed and which products are the best. Golf bag accessories are designed to make a round of golf even more enjoyable. The following are some of the top golf bag accessories the can be found on eBay:
Golf Umbrella Holder
When that hurried early morning round has turned into a fight against the elements, a golf umbrella will help to keep you dry for the long walk to the tees and greens. Better yet, use it for some shade on a sunny day.
Ball Retriever
If a tee shot has shanked into the trees or faded into the lake, do not fear, as a golf ball retriever is a great way to make sure golf ball spending is minimal. With many of these golf ball retrievers extending to well over 10ft, it's easy to obtain a ball in the toughest of lies. These retrievers are made to be durable, trap the ball easily and work in water, bushes, rocks and mud.
Multi Tool and Tee Holder Set
This is a must have for all golfers. Multi tool and Tee Holder sets can keep all the small golfing essentials safe. Many come with a tee holder for up to 5 tees and the multi tool comes complete with a pitchfork to repair divots, ball marker to mark a ball on the green, and also a brush, spike key and knife.
Golf Bag Rain Hood
These fantastic Golf Bag Rain Hoods offer complete coverage of clubs, whether carrying them, pulling or storing them on a golf cart. The hoods allow for easy access to clubs with a retractable hood meaning pulling a wedge or driver out of the bag is quick and easy. Rain Hoods are very lightweight and are generally made of nylon. Golf bag rain hoods fit on any golf bag and can be readily stored inside the golf bag when not being used.
Golf Club Groove Sharpeners
Groove Sharpeners allow for clubs to be serviced and repaired whilst on the golf course. They will help repair all grooves including U-grooves, V-grooves and square grooves. This brilliant product will sharpen and replenish your wedge or iron within minutes, and help to keep your short game consistent and allow you to spin the ball like a professional. Golf club groove sharpeners redefine the groove edges, restoring them to an as-new condition.
Thermal Winter Mittens
One-size-fits-all thermal mittens are essential for those cold, blustery days on the fairway. Keeping hands warm during a round is so important when playing 18 holes and thermal mittens as they conveniently slip on and off without any trouble.
Golf Towel
Golf Towels are vital for a golf bag. Towels can be used to clean and dry clubs, as well as hands and shoes. There are many branded towels available on eBay which are either stored inside the bag, or clip on the outside of the bag for easy access.
Golf Ball Cleaner
Making sure the golf ball is clean is essential for those crucial putts. These small cleaners are the simplest way to keep the golf ball dry during a round of golf. Most ball cleaners consist of a small pocket with a moist towel inside for brilliant cleaning, so that liquid doesn't spill in your pocket. These microfiber cloths are soaked in water at the start of the round, wrung out and stay in your pocket until needed.
Golf Shoe Stud Wrench
Having a stable stance is critical when swinging the golf club on the tee or fairway. This means your golfing footwear is of the utmost importance, and could be the difference between landing on the green or in a bunker. Make sure all golf shoe studs are tightened and secure using a golf shoe stud wrench before every round.
Lift Tees
It is easy to think tees are just tees, but there are some great variations available on eBay which allow for less backspin and longer drives. Lift tees have less contact with the ball than conventional tees meaning there is less backspin on the ball, which can put another 20-30 yards on a drive. Simply changing tees can be the difference from fairway to green.
These products will make life on the course much easier, so you can worry about getting that low score. eBay has an amazing array of golf bag accessories which can easily be found by following the steps below.
How to Buy Golf Bag Accessories on eBay
A large selection of golf bag accessories is available on eBay. Ensure you know all about the product you are looking for, as sellers may not be too knowledgeable of the specifics of their products. The following explains how to find golf bag accessories on eBay:
* Click All Categories on the left of the Search box.
* Once on the categories page, go to the Sporting Goods section and select Accessories under the Golf heading.
* Type what kind of accessory you require into the search bar, which will bring up an array of items for you peruse.
* eBays Advanced Search feature allows for the buyer to search by seller and store, as well as being able to narrow down results to 'All of these words,' 'Any of these words,' or 'Exact phrase.' Search 'All Categories' to find golf bag accessories in lots of group and subgroups, such as Fashion.
* If it is not easy to find exactly what you are looking for, try shopping on eBay stores or tell the eBay Community what you desire by creating a 'Want It Now' post, or use My eBay to save a search which will email you with relevant items when a match become available.
Buy Golf Bag Accessories with Confidence
Be sure to research your seller and find out in more detail what is being bought before committing to buying the product. eBay and PayPal protect their customers and you can find details of their guarantees here.
Know the Seller
It is extremely important to feel safe and secure about any purchase of golf bag accessories, so be sure to thoroughly research the seller before buying any item.
A few key points to consider on the seller are:
* Does the seller have a good feedback history?
* Have previous customers submitted good comments about the seller?
* How good is the seller's feedback rating?
* Has the seller completed several transactions and how many of them awarded the retailer a positive response?
* Many eBay sellers that operate solely as a retail store have return policies for their customers. Do they have terms and conditions and are they easy to find?
Buyer Protection
All purchases are covered by eBay with the website's 'Buyer Protection' policy. This covers the purchase price and the shipping charges, in the unlikely event that the golf bag accessory has not been delivered, or is not as it was listed.
Know the Purchase
It is important to read the item listings very carefully. Factor all delivery costs into the total price and make sure that the seller will insure your items when being shipped. If more information about the golf bag accessory is required, ask by clicking the "Ask seller a question" link under the seller's profile. Always complete every transaction on eBay (with a bid, Buy It Now, or Best Offer). However, eBay protection programs do not cover transactions conducted outside of eBay.
Never pay for an eBay golf bag accessory using wire transfer services, such as Western Union or MoneyGram. These methods of payment are only safe when sending money to person of familiarity and are not suitable for eBay transactions.
Conclusion
Golf bag accessories are perfect for the avid golfer and make the long walks down the fairway much easier. Accessories such as golf towels, golf ball cleaners and golf ball retrievers are a good way of making sure a round of golf is as fun as possible. When buying golf bag accessories, be sure to remember whom the item is for, as there are a large number of personalised and quirky items, such as football club ball markers and novelty golf towels. Whatever golf bag accessory is needed, eBay has one of the widest selections around.