Perfect for toddlers as well as older children,
hair accessories for girls
come in colours and patterns to match all the hottest children's fashions as well as other wardrobe staples. From sequined headbands and gem-studded barrettes to pieces like hair claws and alligator clips that quickly sweep unruly strands out of the way, hair accessories are fun, convenient, and easy to wear. Whether the accoutrements come from a local shop or online at eBay, a look into the features and benefits of the top hair accessories for girls allows shoppers to pick the ideal items to suit the texture of a particular type of hair and buy them with confidence quickly and easily.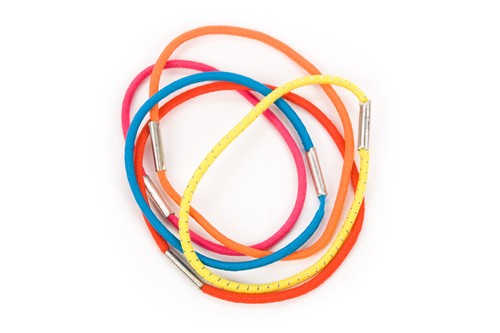 Versatile and inexpensive, ponytail holders come in small and large sizes to create styles such as pigtails, full ponytails, and half ponytails and work well with all hair types. This accessory comes in a rainbow of colours to match every girl's favourite colour or outfit. Most of the ponytail holders sold eliminate the metal clip for a snag- and pain-free wearing experience.
---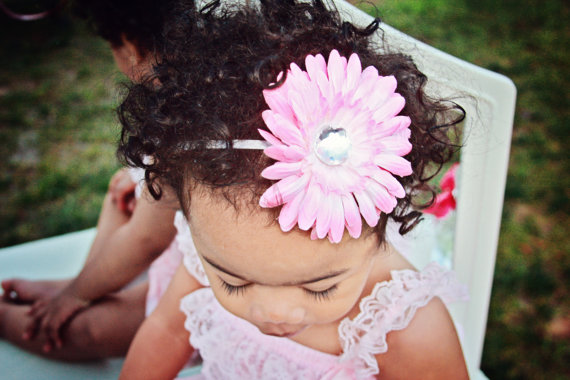 Made from ribbon, plastic, or elastic, headbands work to conceal growing bangs by holding them stylishly away from the face. This accessory also provides a contrasting accent for hair of all colours and lengths and sits comfortably atop the head of any girl.
---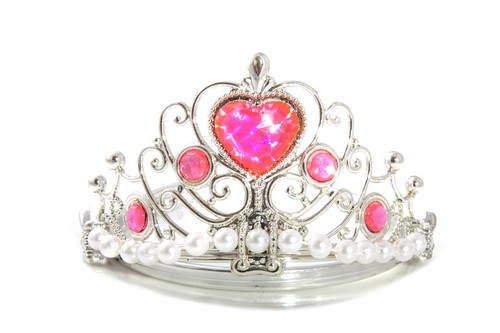 Sparkly and delicate, plastic or wire tiaras attach to thin, thick, or curly hair in a variety of ways, including with a comb, a barrette, or bobby pins. This accessory features sparkle and shine thanks to rhinestones, faux gems, and gold- or silver-coloured painted accents.
---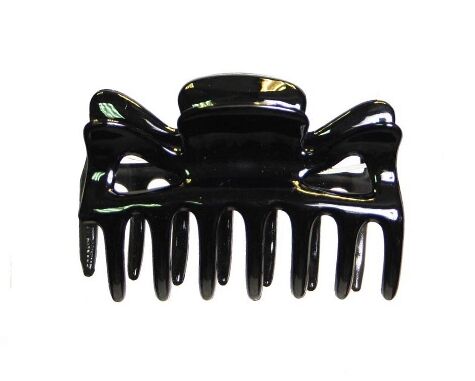 Ideal for holding the crown section of hair away from the face or securing a bun or French twist, hair claws open and close with the aid of a spring-loaded jaw and multi-tooth combs that nestle together. Available colours include clear and tan to blend in with all shades of hair as well as fabric-covered styles.
---

Hair scrunchies amp up the standard ponytail holder. The middle of the scrunchie includes an elastic band for maximum flexibility and the outer portion features cotton, synthetic, or netted material ranging from polka dot and plaid patterns to shiny sequins and fuzzy velour.
---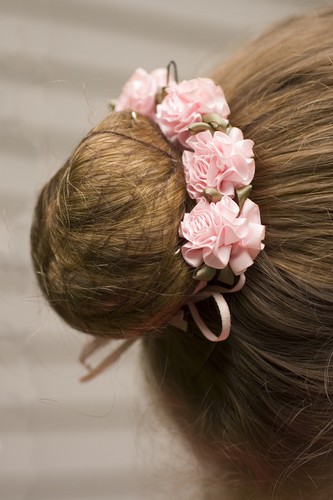 Designed to cover the tight buns of ballet dancers, bun nets also look right at home for everyday hair fashions. The traditional nets consist of a piece of elasticised thin netting that secures with bobby pins to prevent flyaway strands, but some styles include a piece of domed plastic that secures with a decorative plastic stick.
---

Commonly found on the backs of boutique hairbows, metal alligator clips open and close with the aid of a spring-loaded hinge and look like an alligator's snapping mouth from the side. These clips hold small sections of hair at the time, so all textures and lengths receive hold and support.
---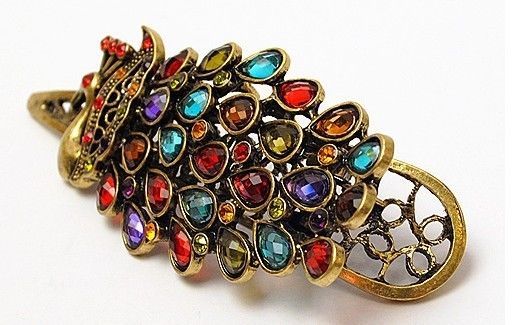 Bobby pins perform many duties, including holding back small sections of hair, securing decorative hair scarves or nets, and completing a tight bun or other updo. This accessory comes in many colours such as tan, black, or brown to match natural hair hues as well as bright colours to aid in hair ornamentation.
---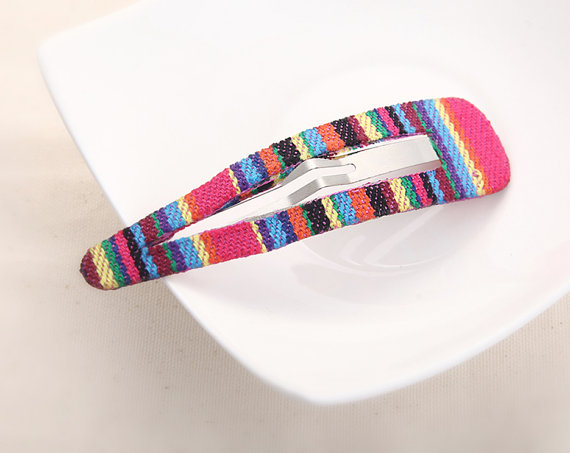 Barrettes include metal or plastic hair restraints that snap or fasten completely for long-lasting hold. In addition to the type that clasps into place, other types of barrettes include spring-loaded French styles, slide pins, and snap clips. Many barrette styles feature teeth, a feature that tames even fine or flyaway strands.
---
| | |
| --- | --- |
| 10 | Feather Extension Accessories |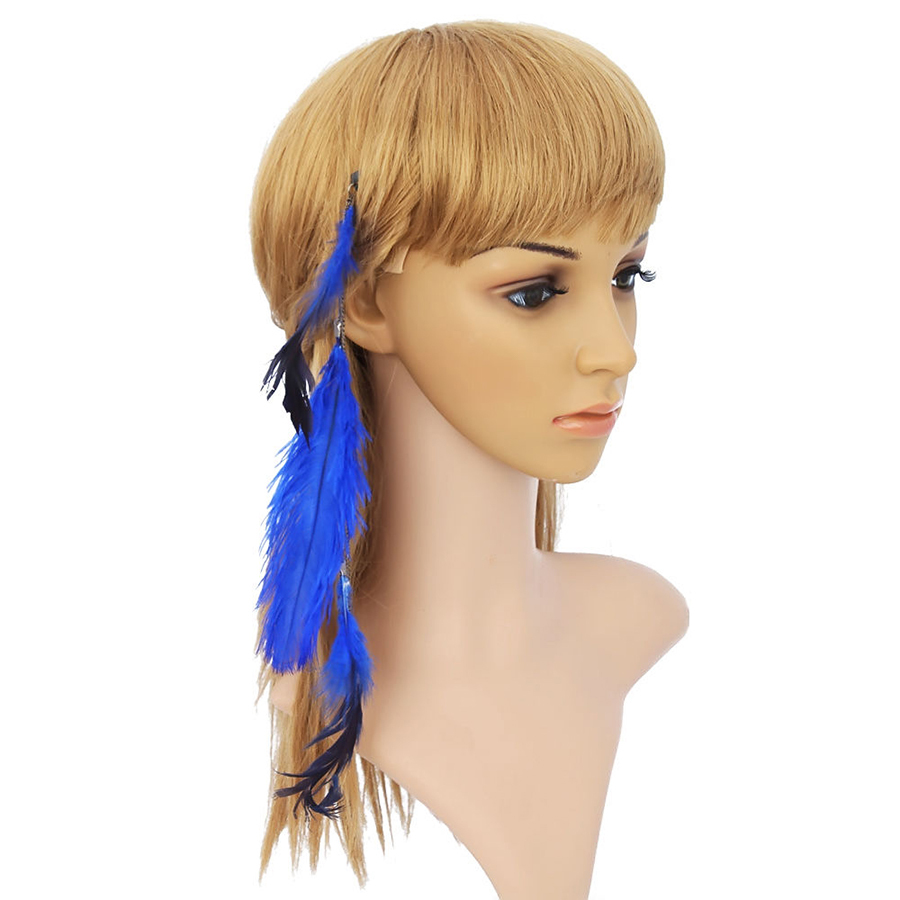 A great way to add a pop of colour without permanent or damaging results, feather extension accessories clip into place below the top layer of any type of hair and stay all day thanks to the textured teeth of the clasp. The feathers attach with the aid of a metal wire or leather cord and the feathers mimic both natural styles and wild patterns in colours such as neon pink, blue, and green.
---
How to Buy Hair Accessories for Girls on eBay
Every little girl deserves to look her best and an easy way to find the items she needs is to use specific keywords when querying the eBay Search bar found on any page of the site. For example, rather than typing a broad term such as "hair accessories", try " pink bobby pins", " clip-in feather extensions", or " sequined scrunchies" instead for the best and most targeted results. In addition to browsing the general pool of listings, many sellers operate an eBay store and specialise in this type of merchandise. Since these stores deal with a larger volume of sales, many choose to offer extra benefits such as free postage and processing straight to your door.