A good pair of shoes is important for safe traction and healthy foot alignment. Hiking shoes are great for all sorts of play because, unlike running shoes, they have a more versatile sole design that works for all different types of foot movement. Parents have a choice not just among several brands but also among several different styles of shoe, from super-breathable mesh uppers to waterproof leather, and from minimalist barefoot shoes to traditional hiking boots. Children's hiking shoes can come in both boy and girl versions, but also as unisex shoes. Knowing the top 10 hiking shoes can help parents make a buying decision.
| | |
| --- | --- |
| 1 | Timberland Boys' Earthkeepers Trail Force Bungee Oxford Hiking Shoes |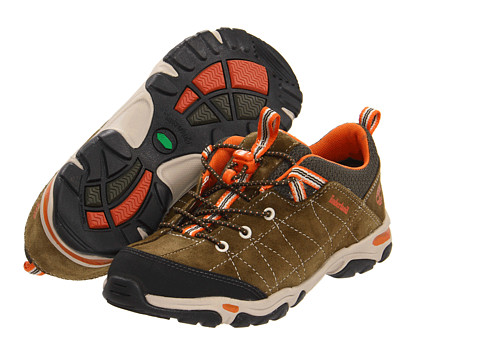 These Earthkeepers are sturdy, comfortable sneaker-type shoes for kids of all ages. The toddler and little kid versions come with the convenient bungee closures, perfect for kids too young to know how to tie their shoes. The big kid Earthkeepers have laces only. The suede-like uppers are water-resistant and stain-resistant.
---
| | |
| --- | --- |
| 2 | Keen Girls' Alamosa Hiking Shoes |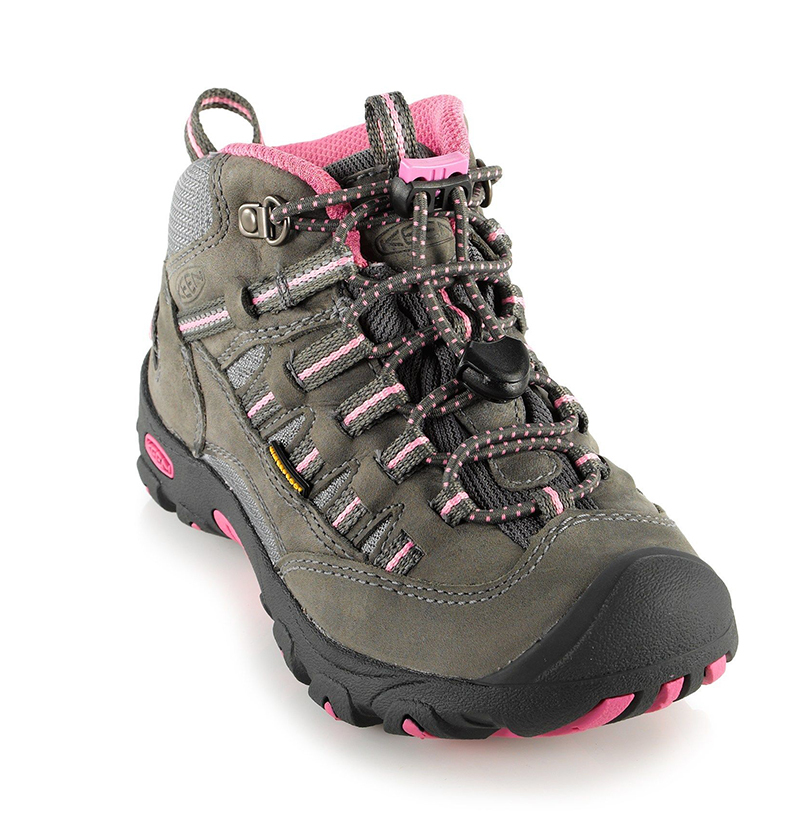 Alamosa hiking shoes come in both boot and shoe styles and have either waterproof or water-resistant leather uppers, a moisture-wicking lining, and a convenient lace capture system. The durable non-marking rubber sole provides good traction. Alamosa makes hiking shoes in toddler through adult sizes, so kids who really like Alamosas can stay with them all the way up.
---
| | |
| --- | --- |
| 3 | Keen Boys' Gypsum Hiking Shoes |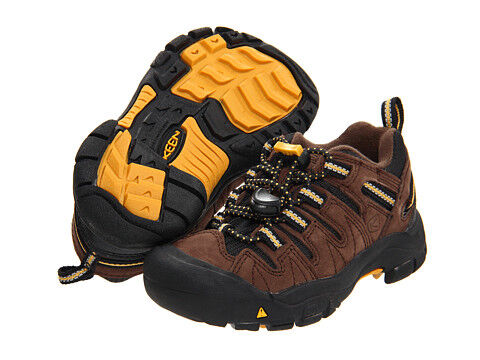 Gypsum shoes are lightweight, breathable, and very tough. Kids who wear out other brands can actually grow out of Gypsums instead. The rubber sole provides excellent traction, especially in cold weather. The laces have a sliding closure to make them easy to slip on and off.
---
| | |
| --- | --- |
| 4 | Nike Girls' Woodside Hiking Shoes |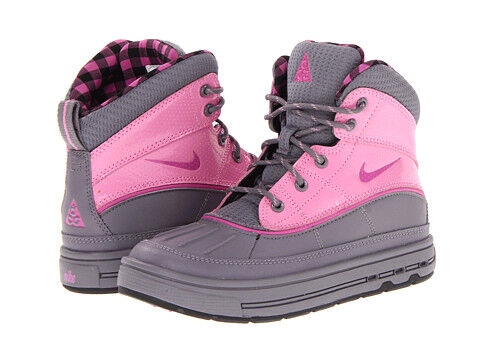 Nike's Woodsides are high-top sneakers with leather uppers, non-marking rubber soles, and a comfortable cloth lining. The midsoles are phylon, a synthetic material known for its cushiony support. The high tops provide some ankle support and have traditional lace closures.
---
| | |
| --- | --- |
| 5 | Merrell Kids' Barefoot Trail Glove Hiking Shoes |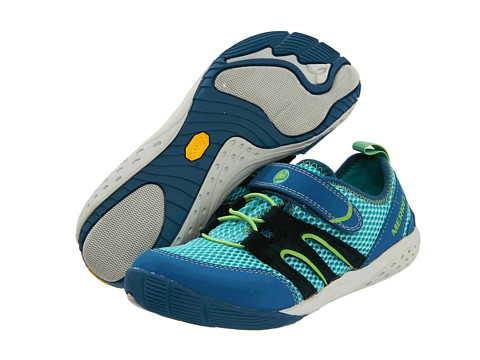 Barefoot shoes mimic the feel of walking and running barefoot while still providing protection from sharp stones and hot pavement. Merrell's kids' barefoot shoe features a wider outsole for improved stability and a hook-and-loop closure that is easier for young children to manage. Merrell makes a Trail Glove version that features synthetic materials only.
---
| | |
| --- | --- |
| 6 | Columbia Sportswear BY3168 Switchback Low-Top Lace Hiking Shoes |
This lightweight sneaker-style hiking shoe from Columbia features synthetic fabric and mesh uppers and a non-marking Omni-Grip rubber outsole that provides great traction and stability. The moulded footbeds make the shoes comfortable. These durable play shoes also look good with slightly more formal outfits.
---
| | |
| --- | --- |
| 7 | Hi-Tec Kids' Omaha Low Jr. Hiking Shoes |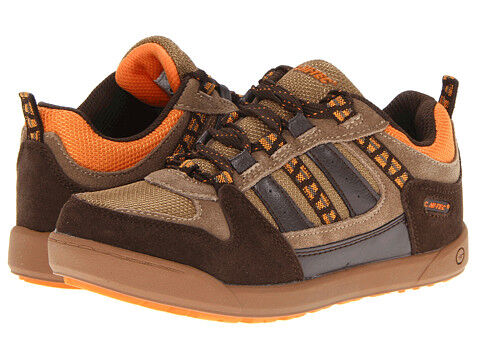 The Omaha Low Jr. is a durable, comfortable, and lightweight sneaker-style hiking shoe. The suede and mesh uppers and the moisture-wicking lining keep feet cool and dry. The padded collar adds extra comfort around the ankle. The cushioned insoles help protect the foot and help the shoe last longer.
---
| | |
| --- | --- |
| 8 | Merrell Boys' Mix Master Jams Hiking Shoes |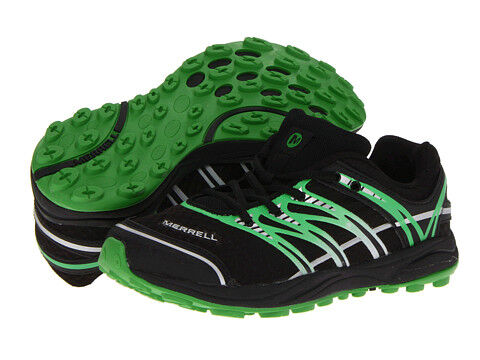 Merrell's Mix Master Jams are lightweight, durable sneaker-style shoes that offer solid performance for active kids. The minimalist rubber sole helps keep the shoe light and feeling natural while still providing a lot of traction. The all-mesh upper is nice and cool.
---
| | |
| --- | --- |
| 9 | Teva Girls' Charge Hiking Shoes |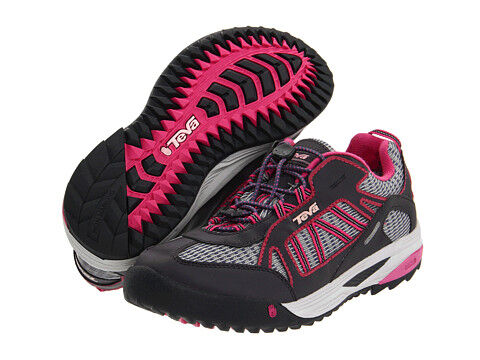 Teva's Charge hiking shoes feature a waterproof membrane and a stylish synthetic and mesh upper. These shoes are durable enough to stand up to the toughest play. The sizing does run small, but the right sized shoe is very comfortable to wear. The single-pull lacing system keeps the laces from coming undone and causing a tripping hazard.
---
| | |
| --- | --- |
| 10 | Hi-Tec Kids' Renegade Trail Hiking Shoes |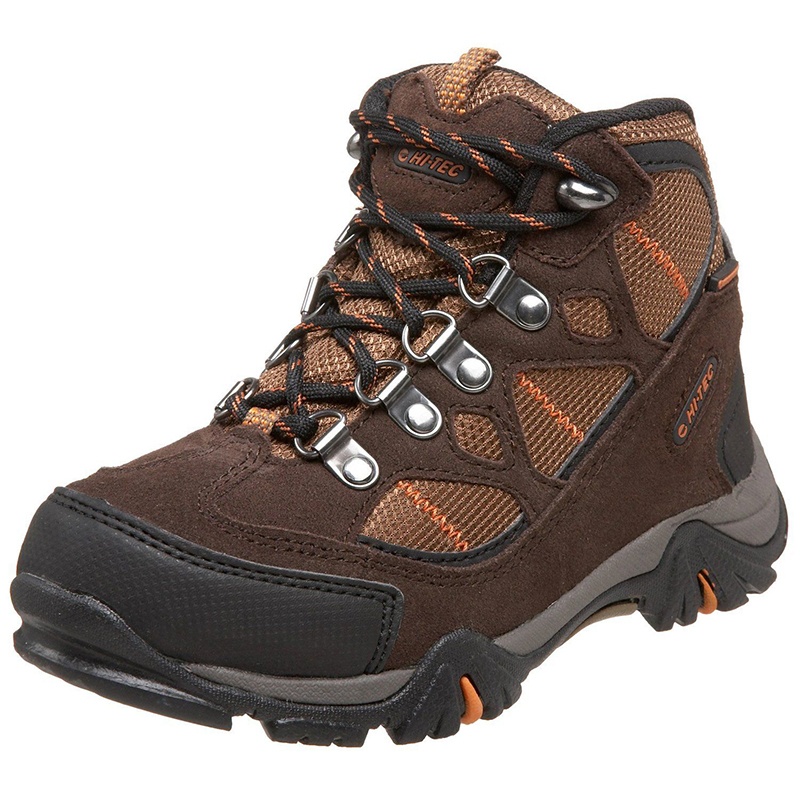 The Renegades are true hiking boots, with all the ankle support and durable construction a buyer expects from boots, yet they do not feel overly heavy or bulky to wear. The waterproof and seam-sealed leather and nylon upper keeps small feet warm and dry in all conditions.
---
How to Buy Children's Hiking Shoes
Good children's hiking shoes cost almost as much as their adult counterparts do, and since growing feet need new shoes more often, price can become a real issue. eBay offers one solution, since sellers offer new shoes at good prices as well as like-new shoes. To get started, try a basic search with a general keyword, such as 'children's hiking shoes' or use the Advanced Search option to look for a specific brand, model, or style of hiking shoes. For any questions, use the contact link on the seller's profile page.