Indoor aerial amplifiers boost digital video and audio signals to improve reception and prevent interference from electronic devices. Signal amplification enables users to increase the quality of their television or radio reception, but the problem with amplification is its tendency to increase the ambient noise generated by electronic equipment and voltage sources and deliver it along with the signal, which defeats the purpose of signal amplification. Top indoor aerial amplifiers feature technology that helps to minimise this ambient noise while delivering a clean boosted signal to the user. There are a variety of indoor aerial amplifiers for individuals to choose from depending on their needs and personal preferences.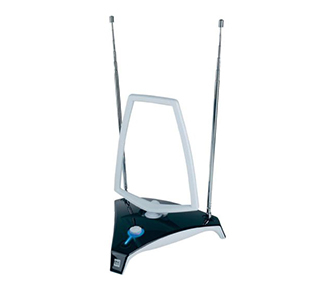 The <One For All SV9360 features an integrated adjustable amplifier that offers a maximum signal boost of 45 dB at a range of up to 24 kilometres. The One For All SV9360 features triple noise reduction filters as well as Signal Clear Technology to reduce ambient noise and provide the clearest possible television or radio signal. The One For All SV9360 also features a 4G filter that eliminates signal interference from 4G mobile devices.
---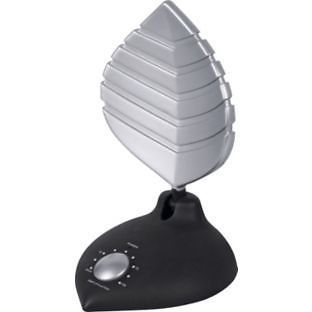 The <Philex SLX Leaf is an aerial amplifier that is in the form of a leaf. The leaf portion of the Philex SLX Leaf is fully position adjustable in order to achieve the best possible position to access incoming DVB-T video signals or DAB radio signals. The Philex SLX Leaf features a signal gain capability of 20 dB along with gain control to limit any signal interference.
---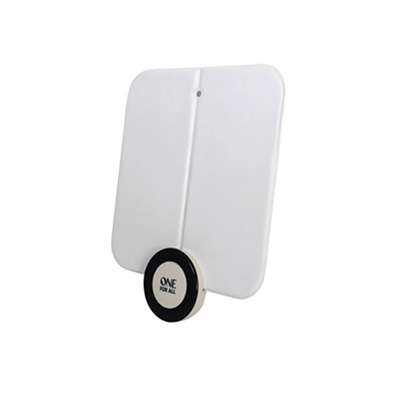 The <One For All SV9215 is a flat surfaced indoor aerial amplifier that features a signal boost capability up to 41 dB. The built-in filters on the One For All SV9215 dramatically reduce signal noise and the unit accepts power from either the main or the television set top box. The One For All SV9215 is only 4mm thick, which enables user to easily conceal it from view behind a television.
---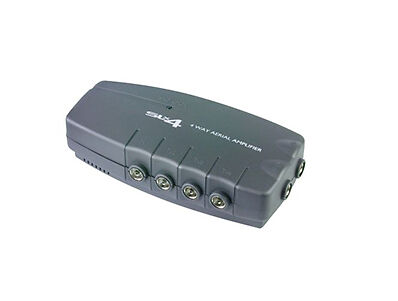 The <Philex SLX 4 Way features separate FM and UHF inputs and four combined FM/UHF outlets, which gives users the ability to amplify the incoming digital signal to several viewing and listening devices. The Philex SLX 4 Way offers a 12 dB signal gain and noise reduction technology to reduce signal interference.
---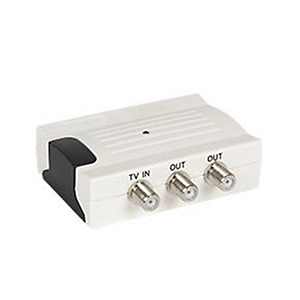 The <Labgear CA121 is specifically designed for use with Sky digital satellite receivers and can either accept power from the receivers RF2 output or from a main outlet. The Labgear CA121 features two output jacks and a signal gain of 8 dB per output. The Labgear CA121 also features noise reduction capability of up to 4 dB to reduce interference and promote a cleaner signal.
---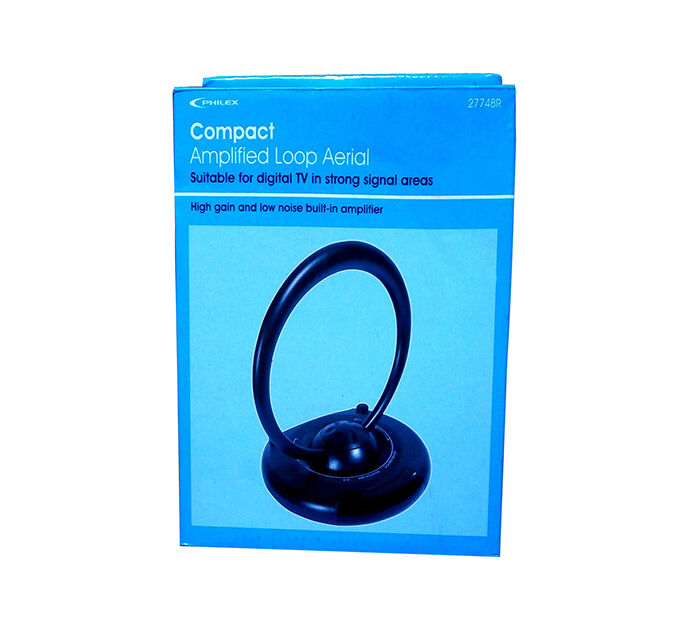 The <Philex 27748R is a compact indoor aerial amplifier that features a unique circular shape. The Philex 27748R has a signal boost capability of up to 20 dB and is compatible with both analogue and digital Freeview television channels. The circular aerial of the Philex allows users to rotate it into the best position for accessing DVB-T signals.
---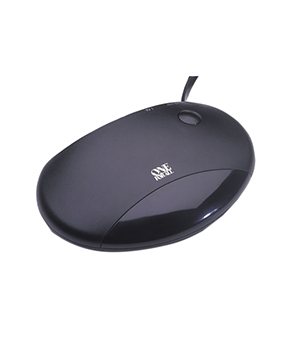 The <One For All SV9512 offers a 10 dB signal gain on both digital television and radio signals. The One For All SV9512 features noise reduction filters inside of its unique oval shape that dramatically reduces signal interruption from ambient electronic noise.
---
The <Philex SLX Flat is a stylish indoor aerial amplifier that allows for freestanding placement or wall mounting. The Philex SLX Flat offers a signal gain of 25 dB and is compatible with digital HD signals as well as analogue output. The two-tone black finish along with brushed aluminium base makes the Flat a very attractive unit.
---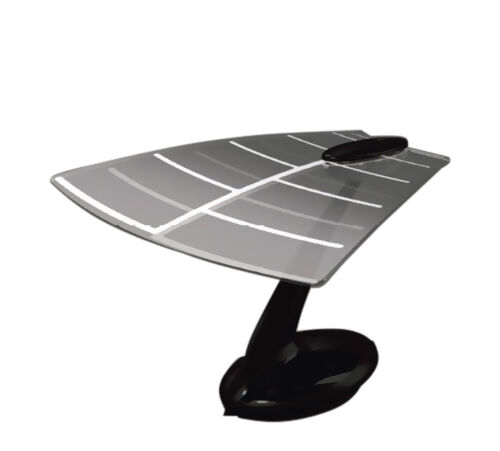 The Telecom TCE2001 is a directional capable aerial amplifier that enables the user to tune it for optimal signal reception. The Telcam TCE2001 features a separate amplifier that is mountable on a wall and assists in amplifying the signal to the main unit. The unit is digital HD ready and features wideband signal coverage for optimum signal boosting.
---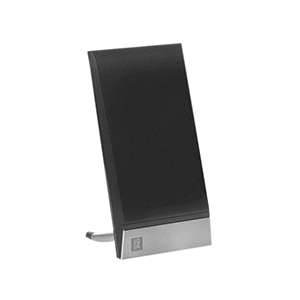 The <One For All SV9335 is a full HD indoor aerial amplifier that features adjustable signal gain to boost digital signals up to 42 dB. The One For All SV9335 features enhanced internal filtering that blocks out ambient electronic noise as well as all GSM based signals interference from cell phones. The One For All SV9335 receives power from both a main plug in or any DVB-T receiver.
---
How to Buy Aerial Amplifiers on eBay
Buyers that are searching for an indoor aerial amplifier to boost their DVB-T television signal or DAB radio signal should take advantage of the powerful search tools available on eBay to help them search for and find the exact product to fit their needs. Buyer need only navigate to any eBay page and enter a specific keyword such as "indoor aerial amplifier" into the search box. A list of all available products then displays for the user to browse through. If they do not find what they are looking for, selecting some of the subcategories refines the search results and narrows the number of results.