Jeans
combine up-to-the-minute style with rugged durability, so whether a girl is an up and coming fashionista or loves climbing trees and playing in mud, she probably wants at least a pair of jeans. While most manufacturers do offer a lot of the same popular styles of jeans, some brands focus on style, others focus on fit, and still others focus on making denim work pants. Some brands sell children's clothes as a side line, while others make children's jeans exclusively. For older girls and teens, the choice of brand and style mostly belongs to the girl, with some parental input. For younger girls, parents can use some suggestions on which brands best suit the needs of their daughters.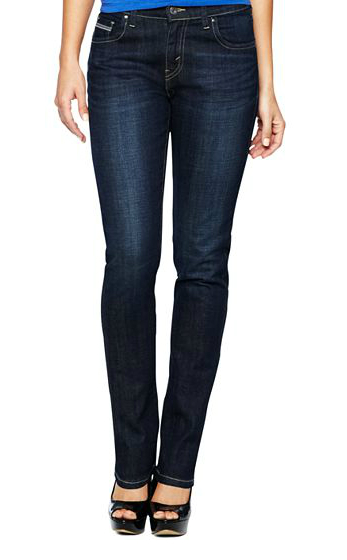 Levi's were the original American blue jeans and have been popular for decades both for their durability and for their distinctive look. These days Levi's jeans come in many different styles and cuts in order to keep up with changing fashions. Girls of all ages can have fun wearing the same up-to-date fashions as women.
---
| | |
| --- | --- |
| 2 | 7 For All Mankind Jeans |

7 For All Mankind, or 7FAM, has made a name for itself with tight-fitting, sometimes embellished jeans for women in a variety of styles and cuts. The 7FAM jeans for girls follow the same pattern, but include a lot of fun colours and prints, in addition to the traditional blue.
---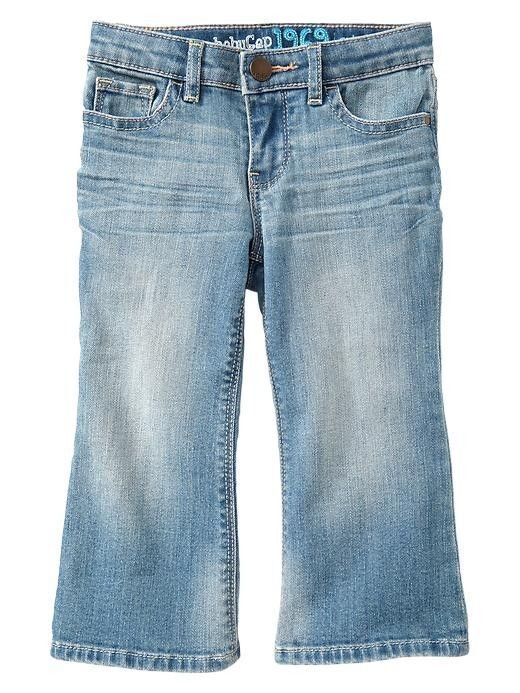 Gap jeans have a reputation for being extremely durable, fashionable, and affordable. Durability is very important for active kids, especially when it comes to play clothes. For girls who still wear out their jeans way too quickly, parents can try buying boy jeans, from Gap or from another brand, since heavy-duty boy clothing is sometimes easier to find.
---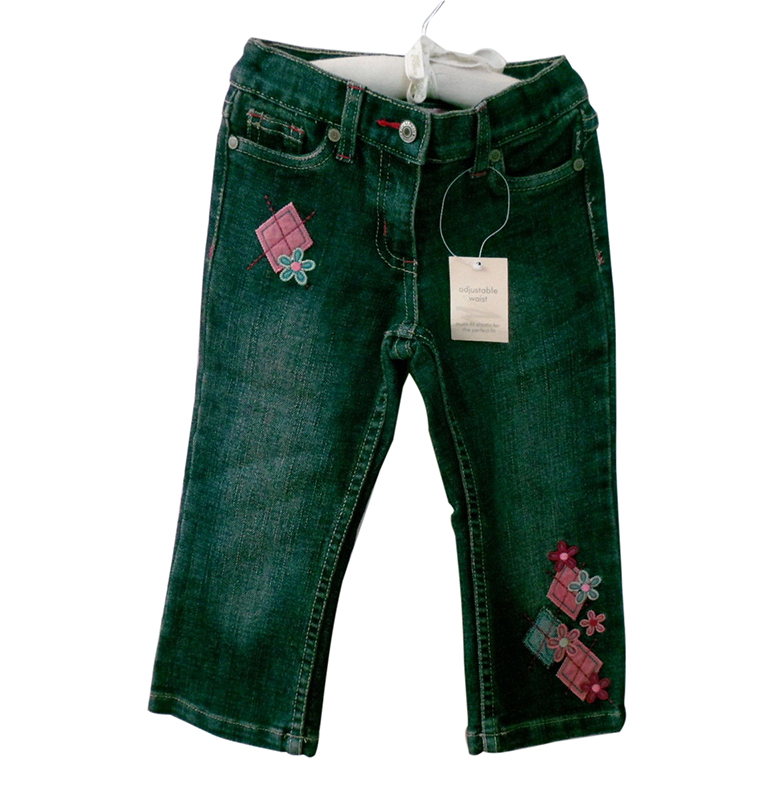 Pumpkin Patch is a funky, family-oriented children's clothing company. The company boasts of a kid-inspired, design-centred approach to creating clothing. Pumpkin Patch jeans for girls come in a lot of vibrant colours, both brights and pastels, and they often feature fun prints.
---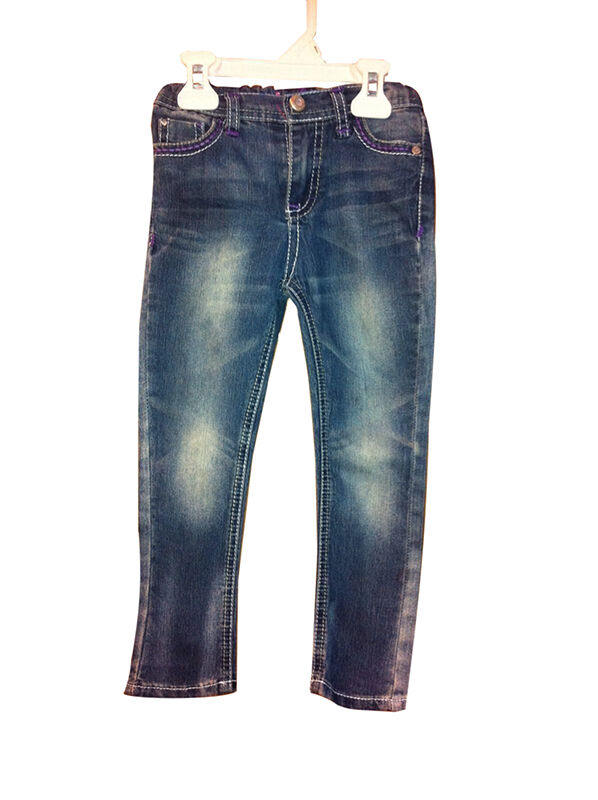 Lee is another one of the original jean manufacturers. Lee jeans for girls are, for the most part, simple, traditional, blue jeans in a variety of stylish cuts. Some come with decorative belts and some also have decorative trim in pink or another contrasting colour.
---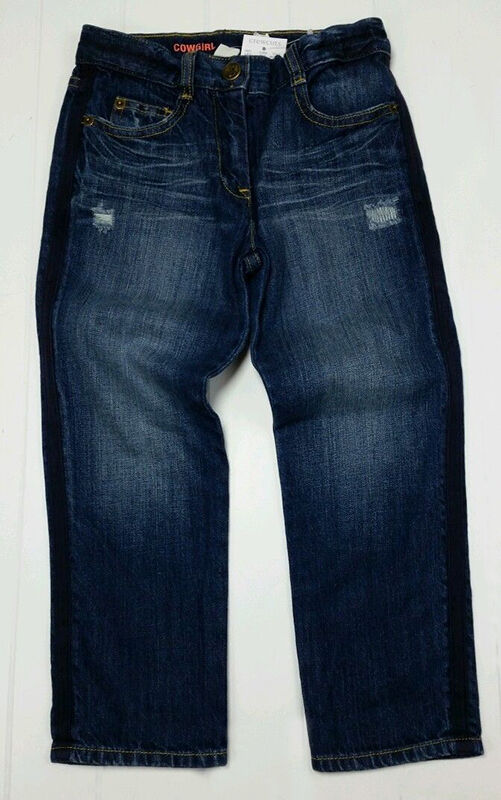 J. Crew is popular for its great-fitting jeans and even has its own line specifically for girls called J-Girl. J Crew jeans for girls come in several different styles and a range of colours and washes, including camouflage, red, and white, in addition to the traditional blue.
---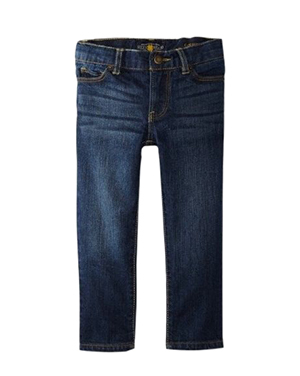 Lucky Brand specialises in authentic-styles that echo the origins of jeans as American working clothes and, in recent generations, the casual wear of American youth culture. Many of Lucky Brand's offerings come already distressed, faded, or ripped, to give them a lived-in feel right from the very start. Lucky Brand jeans for girls are simply scaled-down versions of the brand's popular jeans for women.
---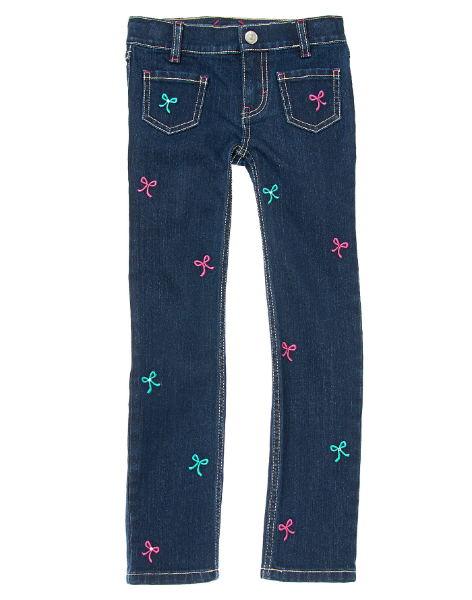 Gymboree sells kids clothes exclusively. Gymboree jeans for girls come in various styles from skinny jeans to boot-cut jeans and they feature a lot of fun colours and embellishments, including leopard and horse prints, ruffles, embroidery, and sequins.
---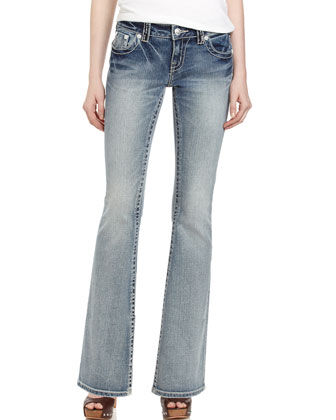 Miss Me specialises in fashionable women's clothing. The brand markets the Miss Me Girls line towards fashion-conscious kids. Miss Me jeans for girls include shorts and capris as well as full-length jeans in a variety of styles, mostly heavily embellished with gems or embroidery on the back pockets.
---
| | |
| --- | --- |
| 10 | The Children's Place Jeans |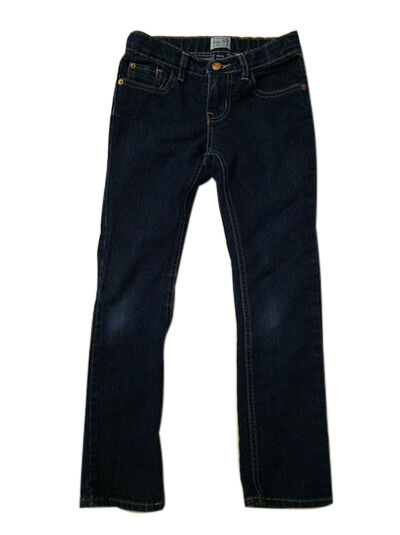 The Children's Place is, as the name implies, a children's-only clothing brand. The Children's Place jeans for girls are simple blue jeans, available in all the major cuts, from jeggings to boot-cut jeans. The brand's jeans come at a very affordable price, a special plus in clothes for children, since they outgrow their jeans regularly.
---
How to Buy Jeans
eBay has a good selection of jeans for girls of all ages, often at very good prices. The site is also simple and intuitive to search. There are two basic ways to find anything on eBay. To browse through the listings and get ideas, do a basic search with a general search term, such as 'jeans' and then use the filters eBay provides to narrow the results down, if necessary. To look for something specific, either use narrower search terms in a basic search or use the Advanced Search feature. For any questions, use the contact link on the seller's profile page. The seller's profile also lists his or her feedback score and return policy.