During the summer months, people spend time outside. While skirts and shorts might be the favourite summer clothes for many women, a few pairs of comfortable leggings should be part of every woman's wardrobe.
Leggings
are a fashionable choice that keeps the wearer cool on warm days and comfortable on cooler nights. Leggings are available in a variety of styles, and summer leggings are an ideal choice for fun summer days. Whether purchased from a local shop or online on site like eBay, knowing a little about the different summer leggings options can help make the experience pleasurable.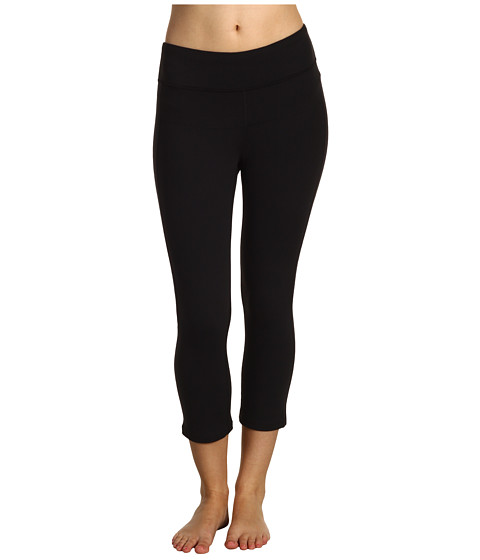 Capri leggings show off shapely legs. Capris come in a wide variety of designs and materials so buyers can find something for every occasion. Capris are versatile and owners can wear them with a blouse or T-shirt, or under a long, sheer skirt. Summer capris are available from many designers and brands, including HUE and Next.
---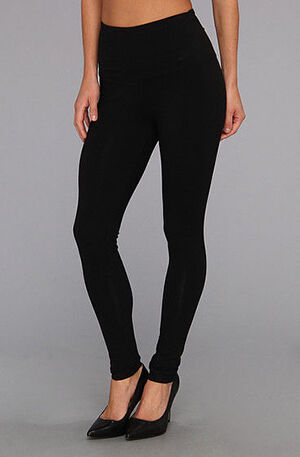 Ankle leggings offer more coverage for women who are modest or who live in places with lower temperatures. Owners can wear ankle leggings with a long summer top, although some women wear them under light flowing skirts. When worn with high-heels, ankle leggings enhance long legs. Shoppers who want ankle leggings can check out those from Boden and Topshop, amongst others.
---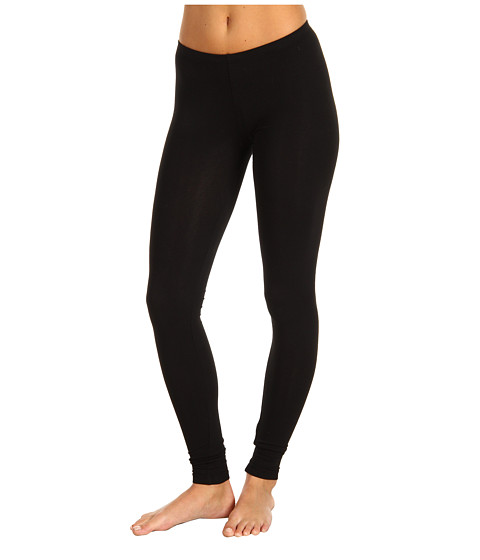 Cotton is breathable and wicks away moisture. Lycra adds a stretchiness to cotton, making a cotton-lycra blend a good choice for summer leggings. Often worn for casual, comfortable occasions, cotton-lycra leggings are available in a selection of designs. Roch Valley make comfortable cotton-lycra leggings that work for long trips or simply lounging around at home.
---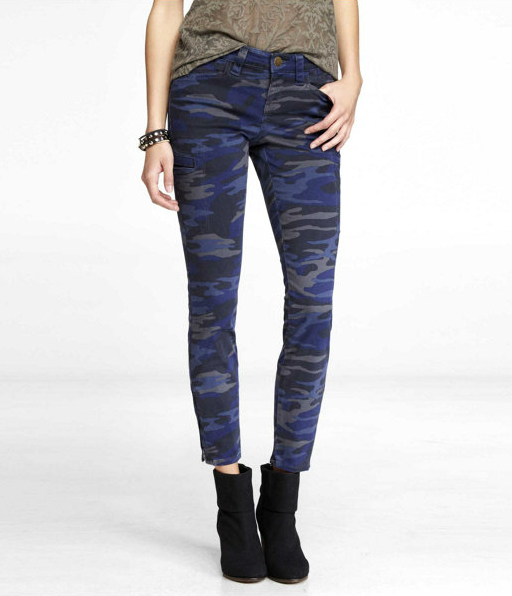 Cargo leggings are similar to cargo pants, but are usually tighter. The designs are good for women who want a convenient place to put keys or credit cards, and they are good for running errands. They are available in a wide selection of styles from brands such as Craghoppers and Regatta.
---
| | |
| --- | --- |
| 5 | Bright Colored Leggings |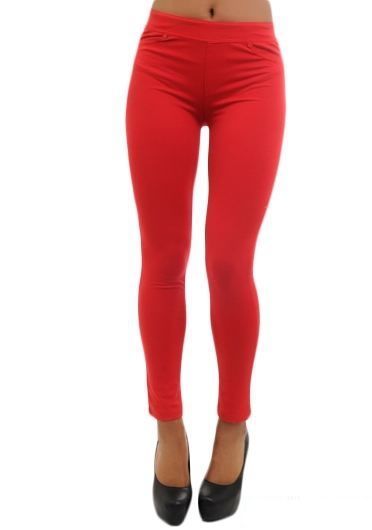 Solid, bright colours and neon leggings work with a solid black or white blouse, or with matching patterns for a cheerful, eclectic look. ASOS makes bright, seasonal leggings in many different colours. Boohoo also offer leggings in neon, fluorescent, and candy colours.
---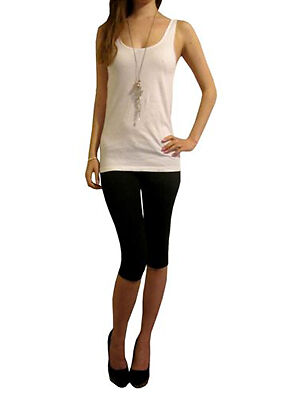 Knee-length leggings are good for women who want to stay cool and are available in many colours and designs. Knee-length leggings work for yoga and Sweaty Betty has a line of seamless yoga leggings that are comfortable and offer maximum stretch.
---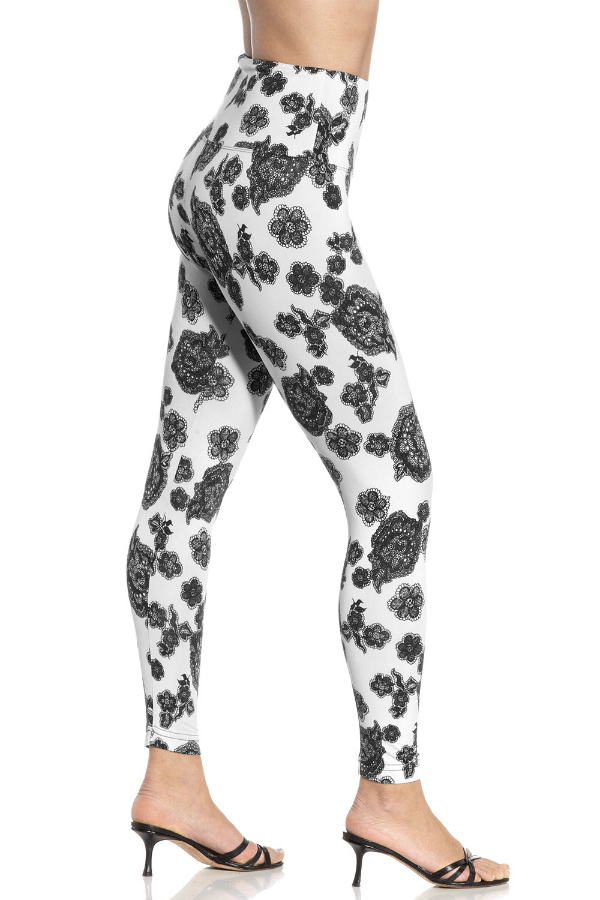 Lace leggings can be stretch pants with lace trims, leggings featuring lace panels, or those made completely from lace. Paired with a simple, long shirt or top, lace leggings can make any outfit look good. Forever 21 and George makes leggings to suit any style.
---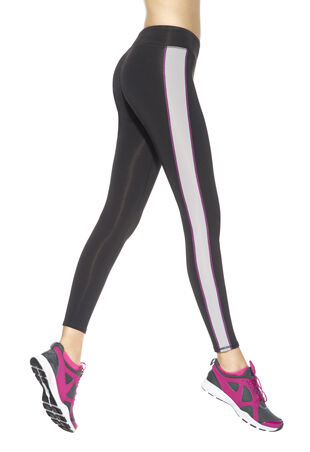 Made from materials that wick away moisture to help keep the wearer dry while exercising, sports leggings may also include compression panels that keep the blood circulating and reduce muscle fatigue. Many sports leggings also have a seamless construction to increase comfort and prevent chafing. Sports brands such as Adidas and Nike make sports leggings. Other manufacturers such as Next, Regatta, and Under Armour also offer sporty leggings that double as fashion leggings.
---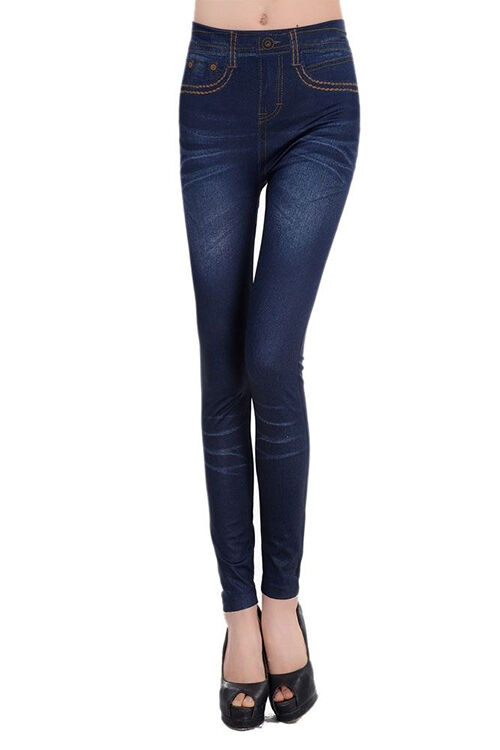 Made from denim or a similar material, jeggings offer the look and feel of jeans with the skintight fit of leggings. Most women wear jeggings with a long top; however, they also look good with a short skirt or dress. Many fashion clothing and jeans brands such as GUESS, Golddigga, Levi's, and Armani offer jeggings as part of their fashion lines.
---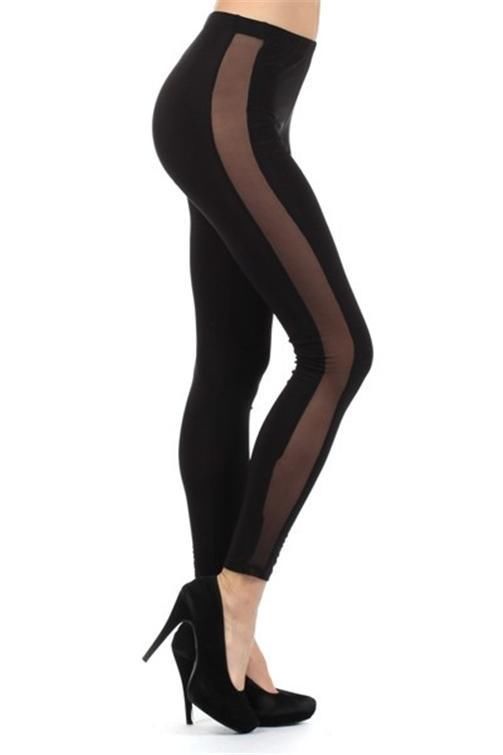 Mesh leggings are semi-sheer leggings that resemble pantyhose cut off at the ankles. Some designers also use the term to refer to leggings with mesh peek-a-boo panels, placed to show off small amounts of skin. Many fashion brands offer mesh leggings with a variety of bright patterns and colours, including Leg Avenue, Lip Service, GAP, and ASOS.
---
How to Buy Summer Leggings on eBay
When buying summer leggings on eBay, you should consider their style, size, and design. With the many styles of leggings available, there is something suitable for everyone, whether you prefer moisture wicking sports leggings or sexy lace leggings. Searching for summer leggings on eBay is quick and easy. Simply type a search term such as "capri leggings" into the Search bar on any eBay page. Then filter the results by parameters such as size, colour, brand, and condition. When buying leggings, be sure to read the product description thoroughly as details vary depending upon the brand and style.